I've just returned from a short stay in Amsterdam and I loved it. If you're into your coffee's and cafe culture then you too will love the dam.
I'd heard so much about this eclectic city and yes, mainly how the opportunity to buy weed and magic mushrooms exists on most canal corners and how you can pop into cafes and indulge in both of these things openly. Every picture I'd seen enticed me. Cute canals, cafes, coffee shops and culture (the Anne Frank house is a MUST see) – I don't know why it took me so long to visit! The experience more than matched my expectation (especially since some of my most beloved gals came to join me half way in – pic below) and I wish I could take the below cafes especially back to London. They blew my mind! Sadly I only had limited time to devour the delights of Amsterdam's finest but I definitely gave it the best bang for my buck! I've refined this list to include the top of the charts only. I hope this will save you some time scouring recommendations because let me tell you – there are THOUSANDS!
1. Pluk, Super Healthy and hearty options
Let's start with the super healthy and also my absolute favourite cafe in Amsterdam (and actually the entire world). Just look at the menu (pictured below) and you'll see you can have your pick of fruity, hearty, superfood healthy, vegan, poke –you name it, this diamond's got it! Not only that but it's got a beautiful, happy vibe decorated with positive postcards and cute interiors, trinkets and sweet and savoury treats for you to take home too. I fell madly in love with you Pluk. The Unicorn bowl was just the beginning…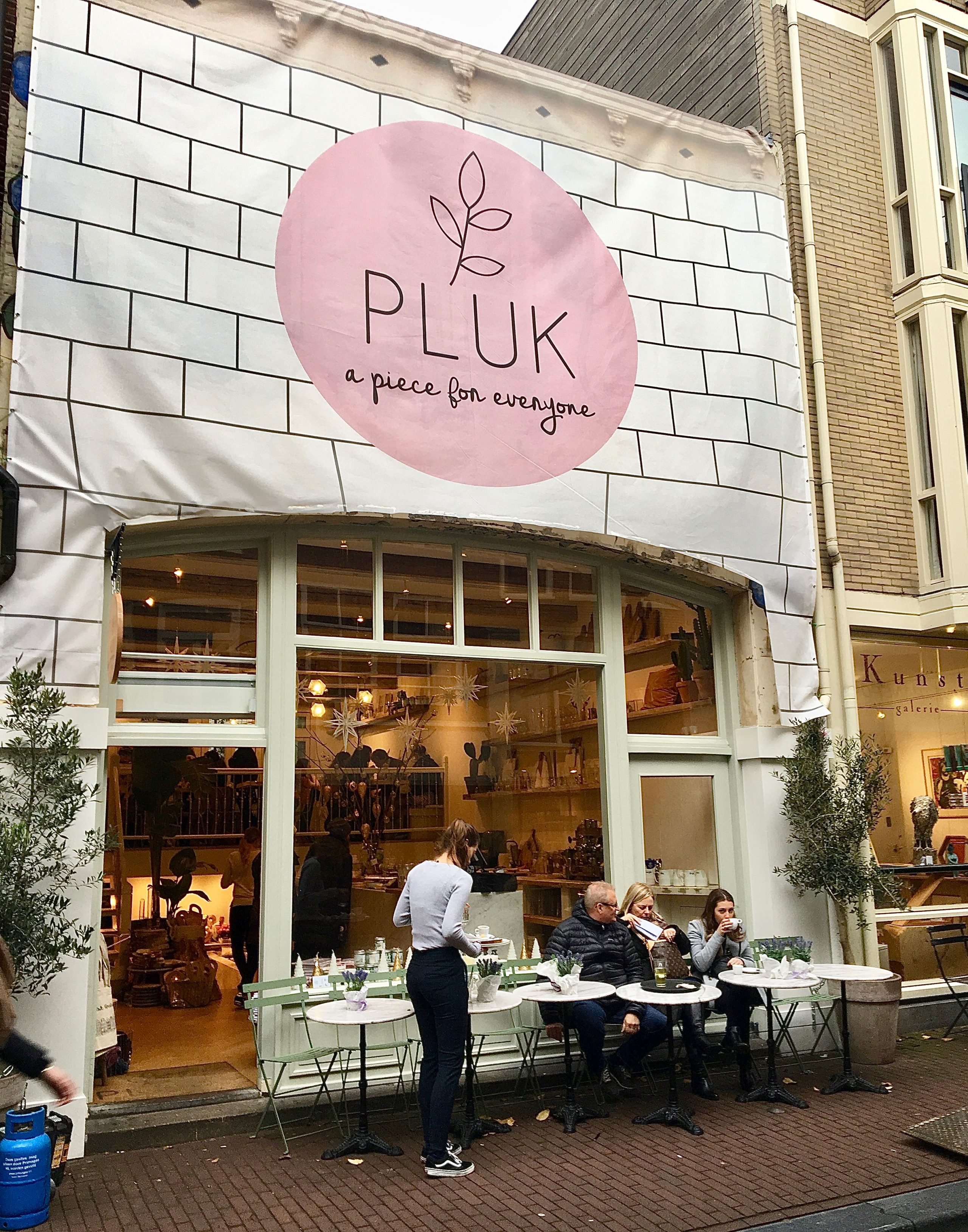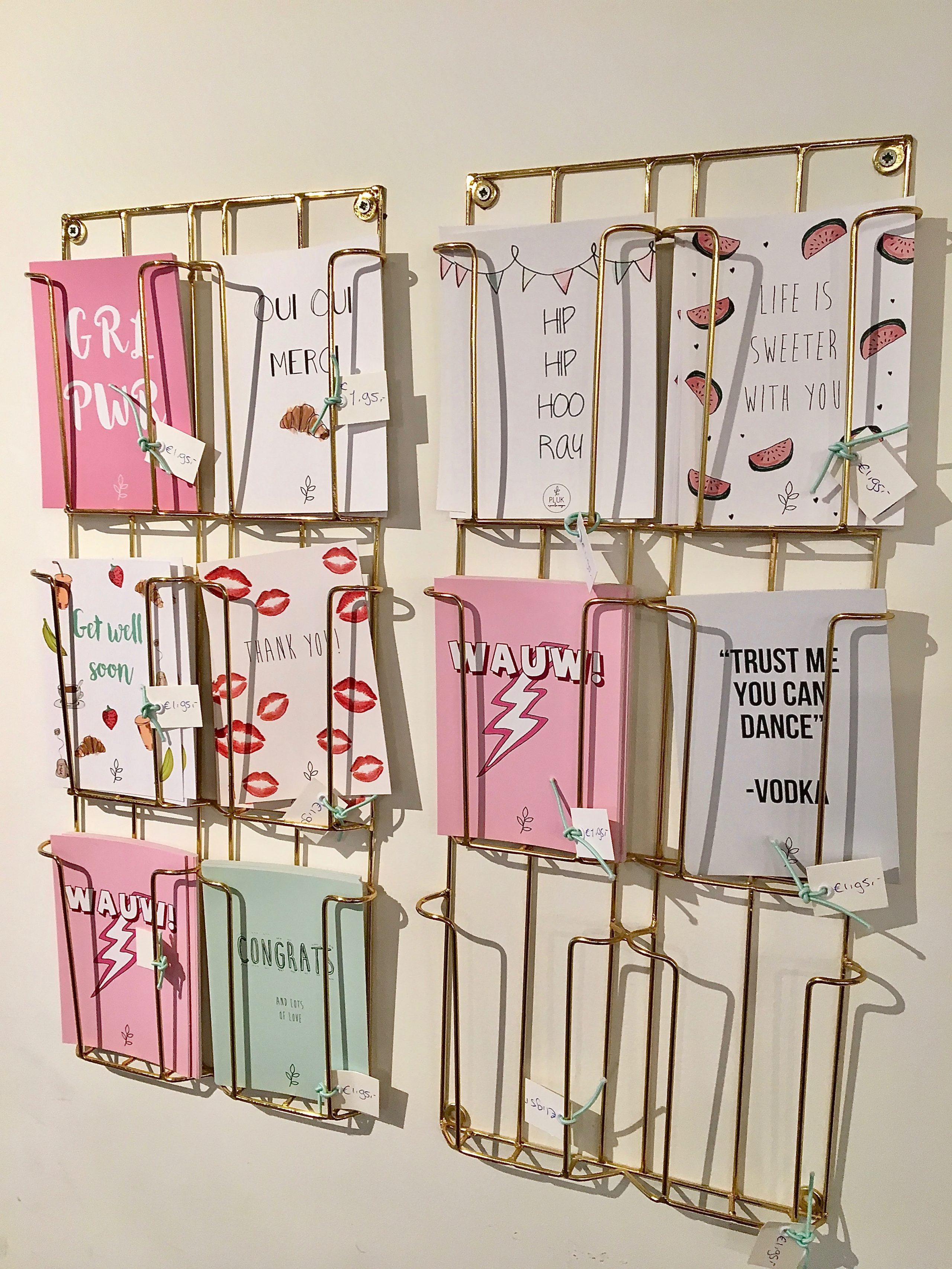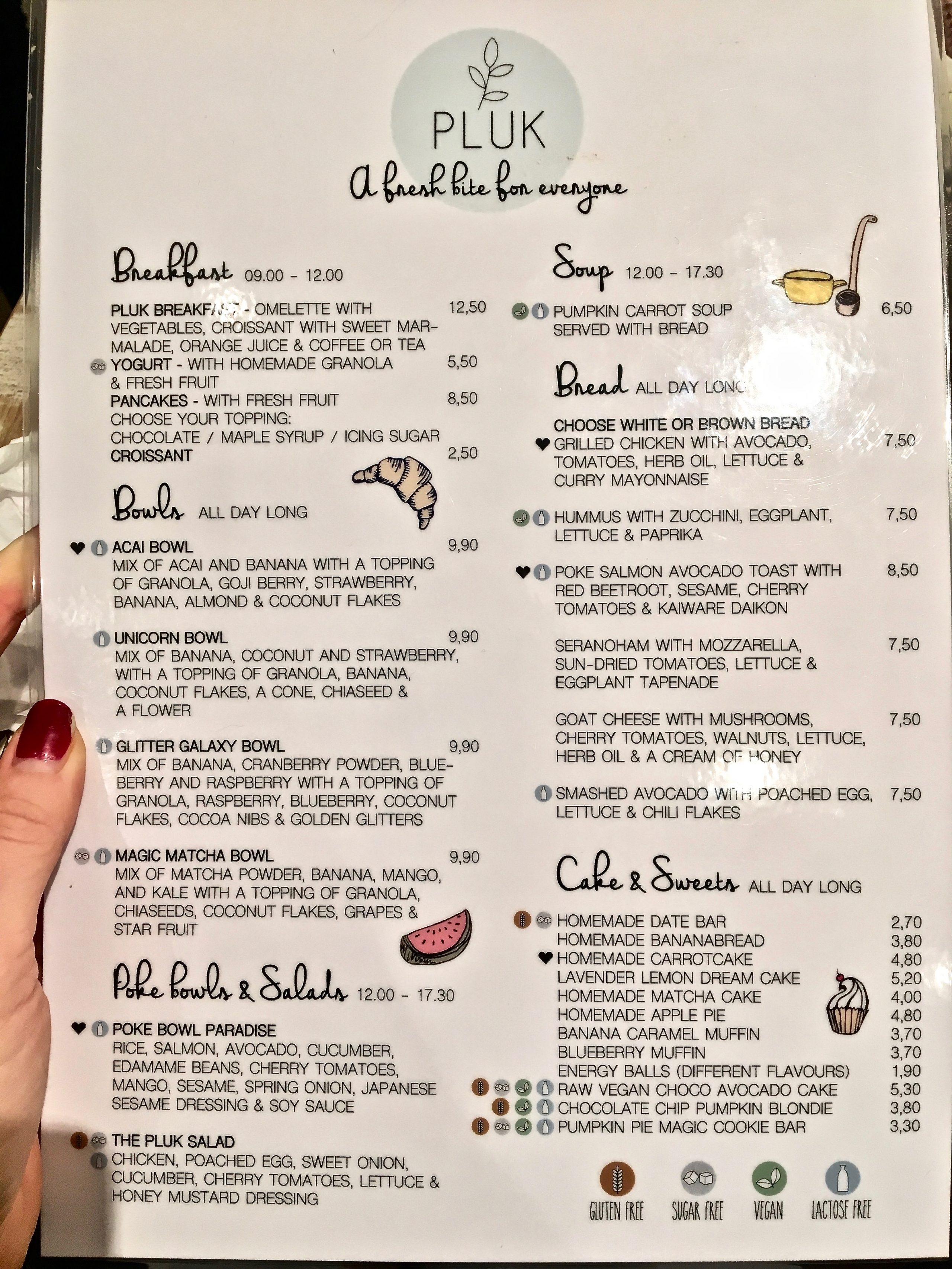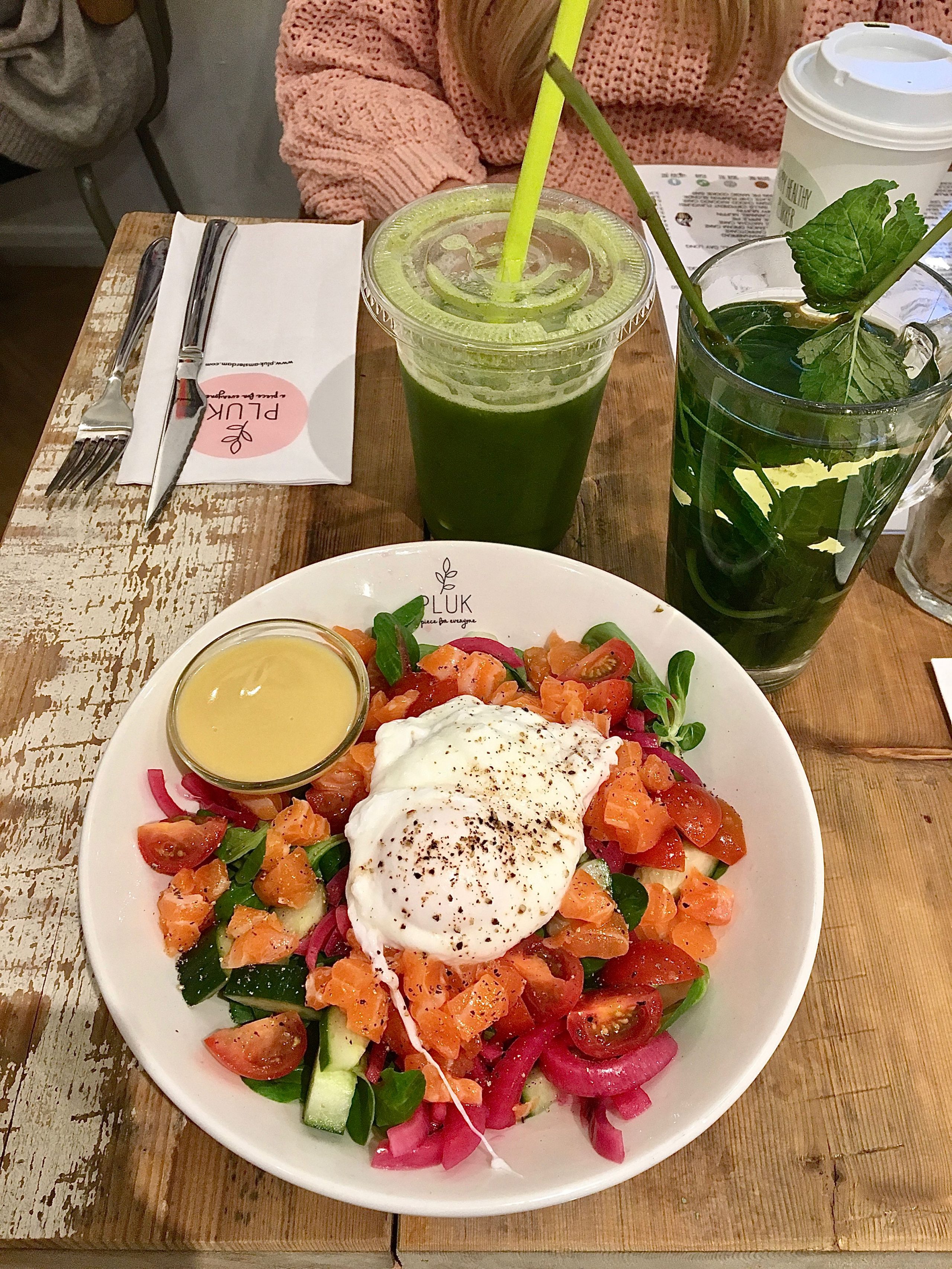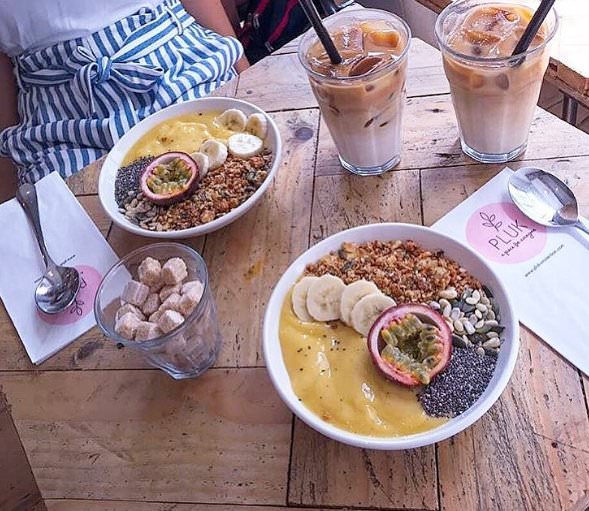 Coffee and Coconuts, Super Healthy and Indulgent options
We went absolutely coco loco about this feel-good, healthy, hearty food Mecca (with an exterior mirroring the emerald city tower!) frequented by freelancers all working on their MAC's and tourists and locals alike. The menu is extensive. Take your pick of coffee brews, juices, cocktails, teas, soft drinks, salads, superfood bowls, sandwiches, burgers – the list goes on. Say a huge "Aloha!" to the hippest cafe in town.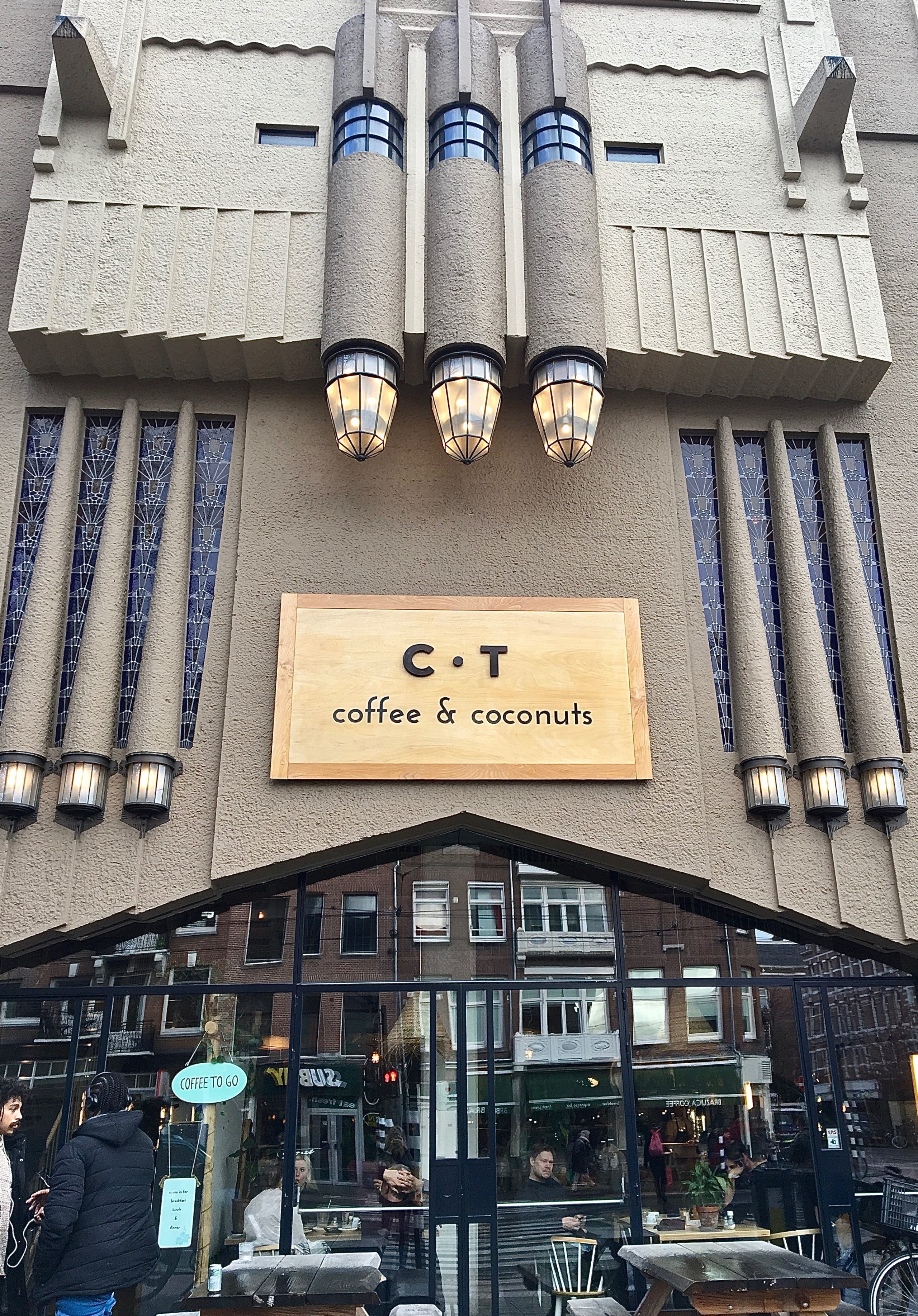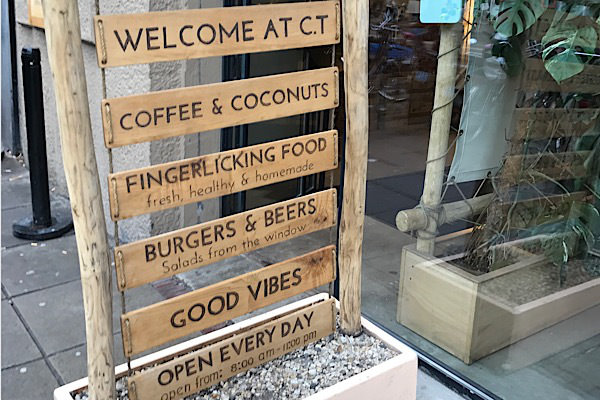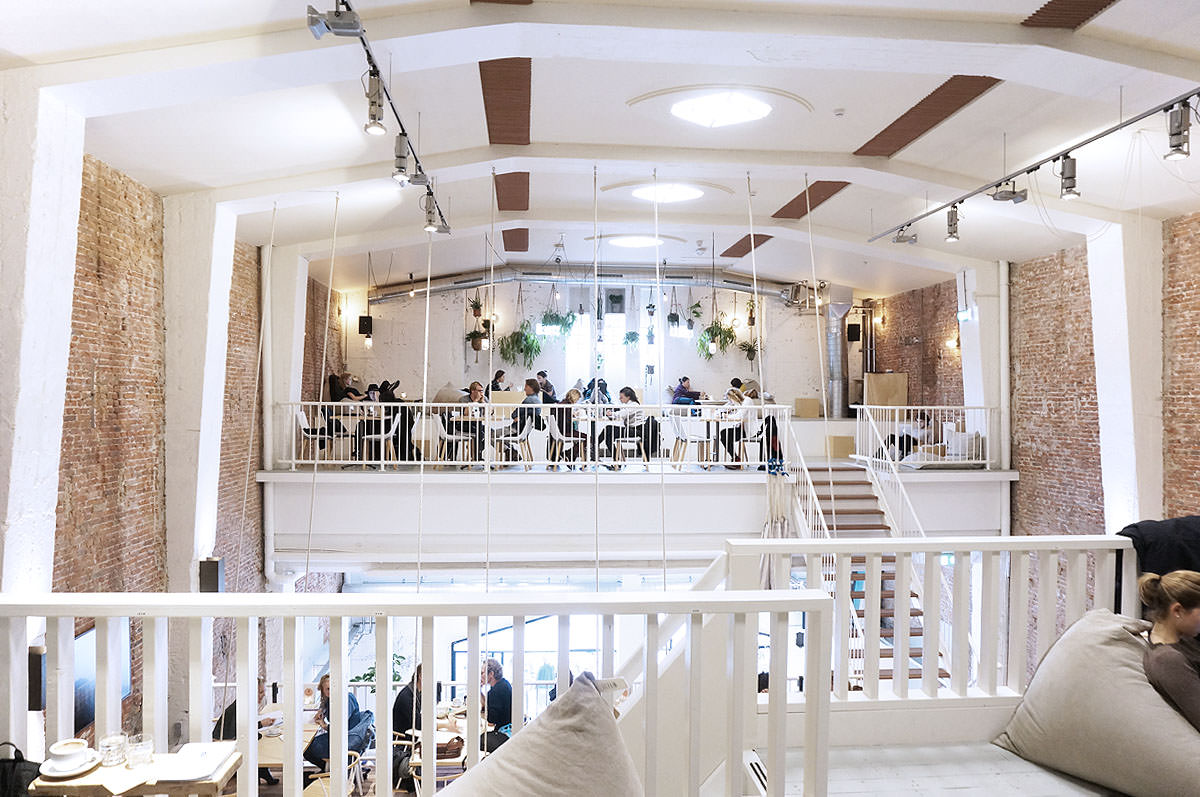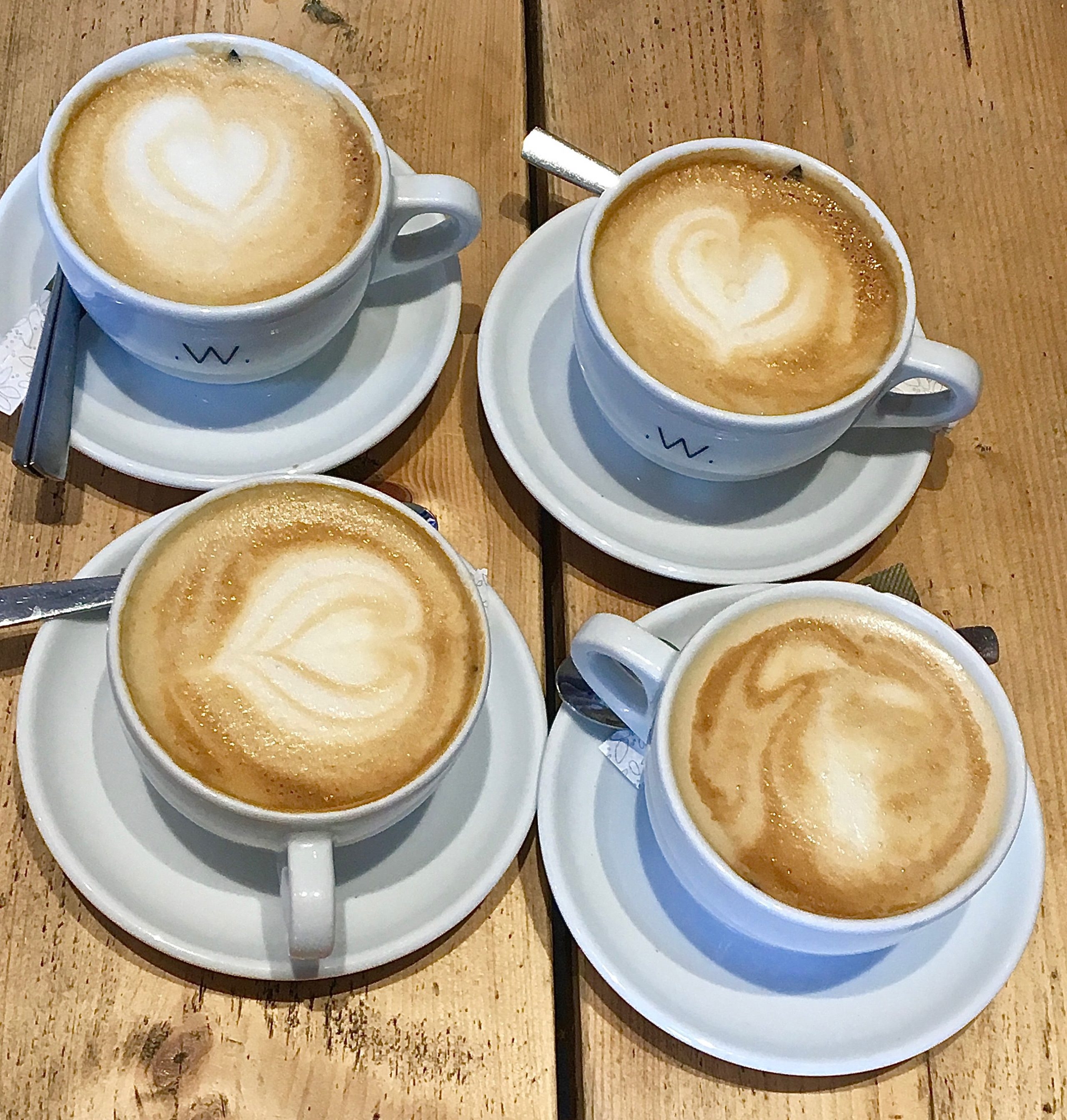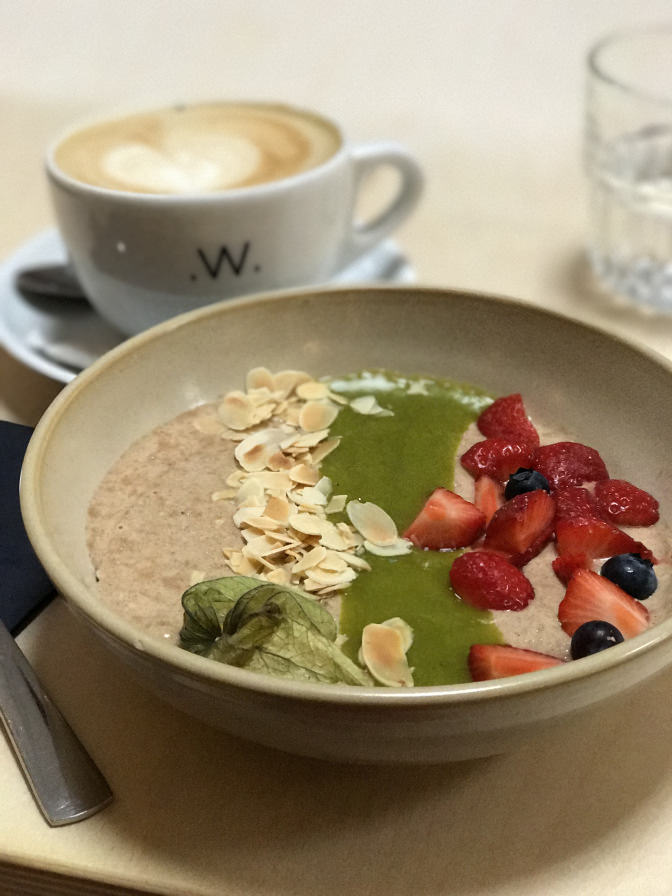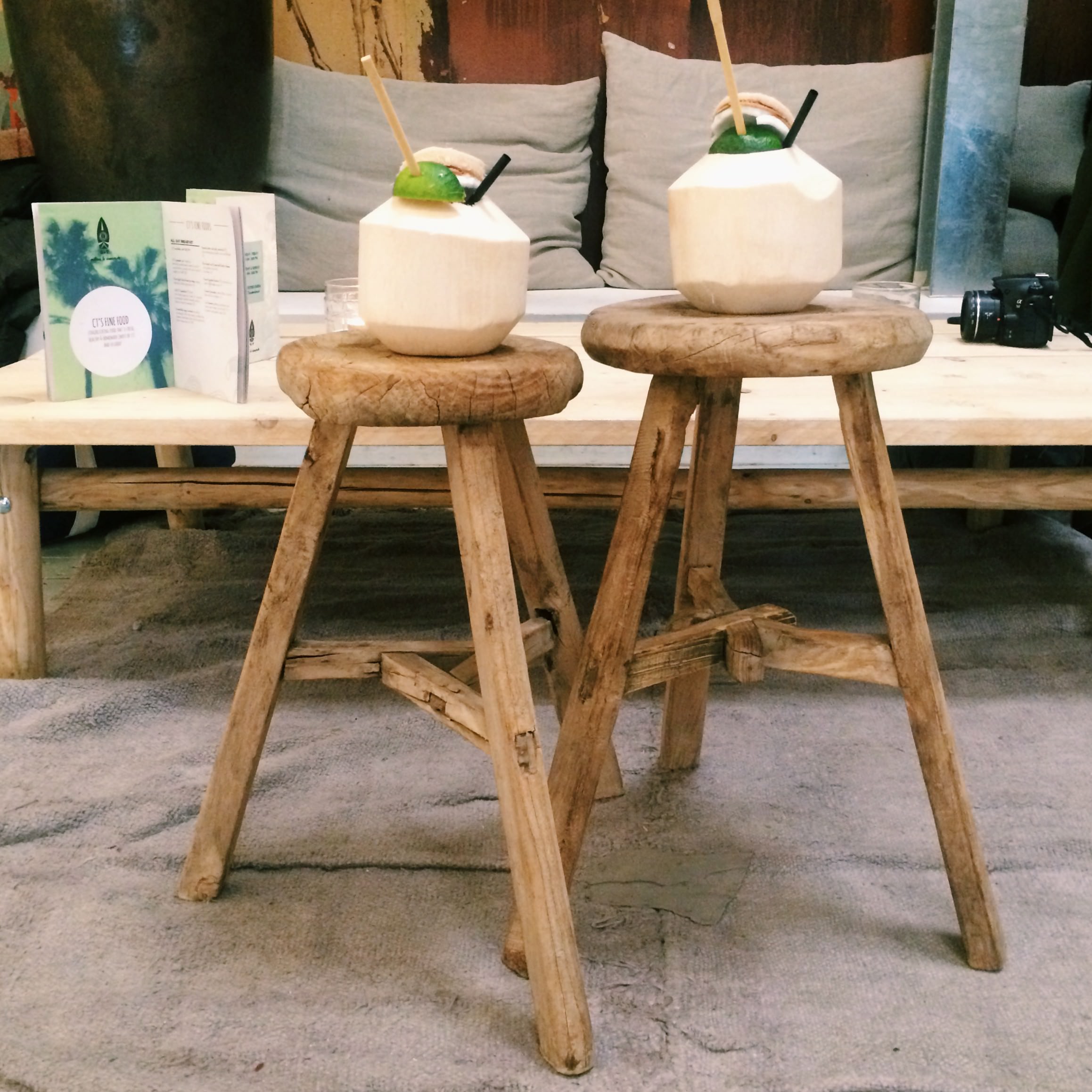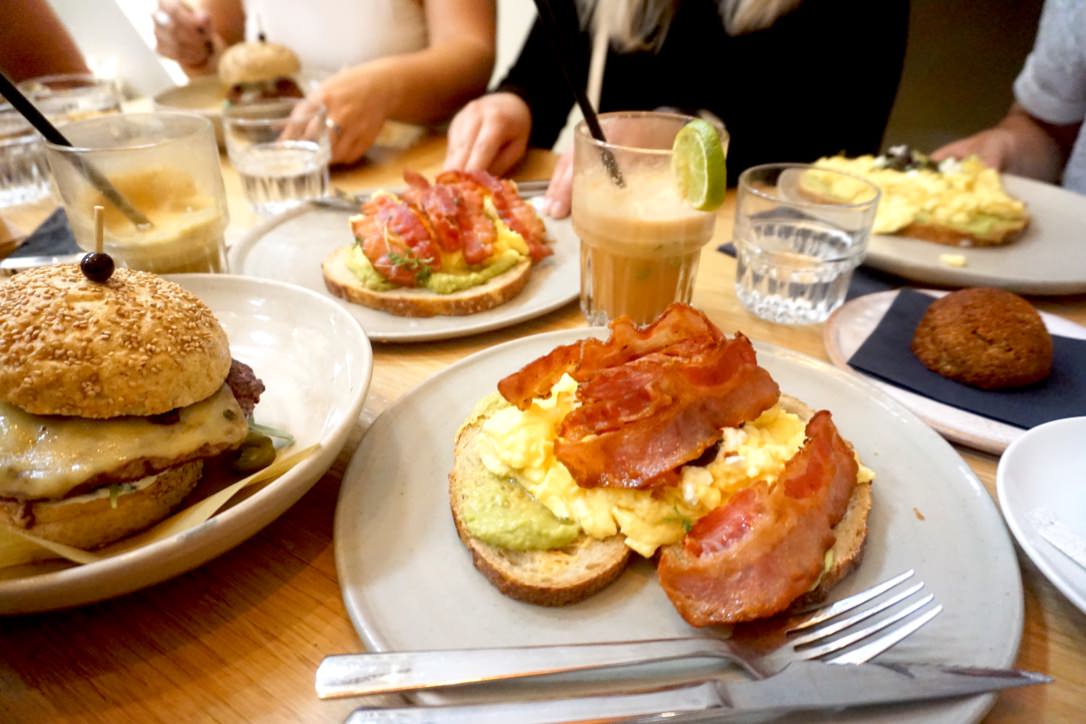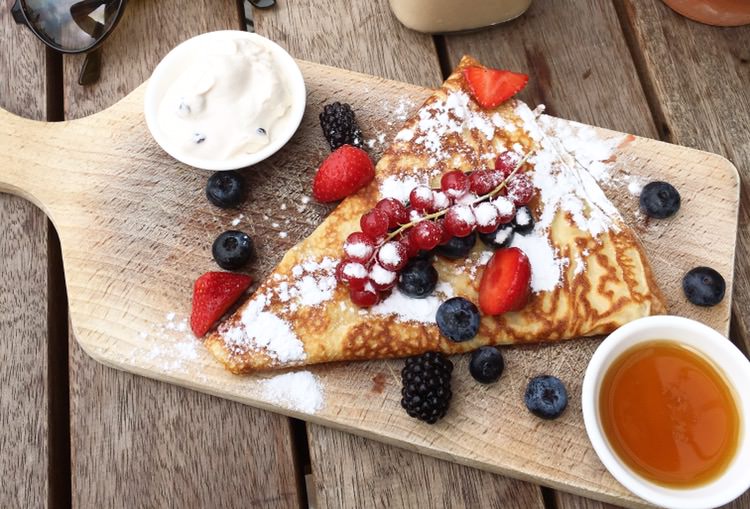 3. Bakers & Roasters, Healthy and Indulgent
I was told to expect to queue for this place and even on a weekday at off-peak times the same goes! We waited 45 minutes for a table but this was no hardship as it allowed us to work up a bigger appetite to devour the many, many delights of B&Rs!
B&Rs is a New Zealand style café served with a heavy dose of Brazil. The open kitchen produces all your favourite brunch dishes, fresh fruit salads, and kiwi-twisted baked goods all day long. Vitamin packed juices, old school milkshakes, New Zealand wines, local beers plus a range of brunch cocktails should keep everyone happy! We went for the turmeric shots for an extra immune boost. (We needed it at this point having painted the town freakin rainbows every night!)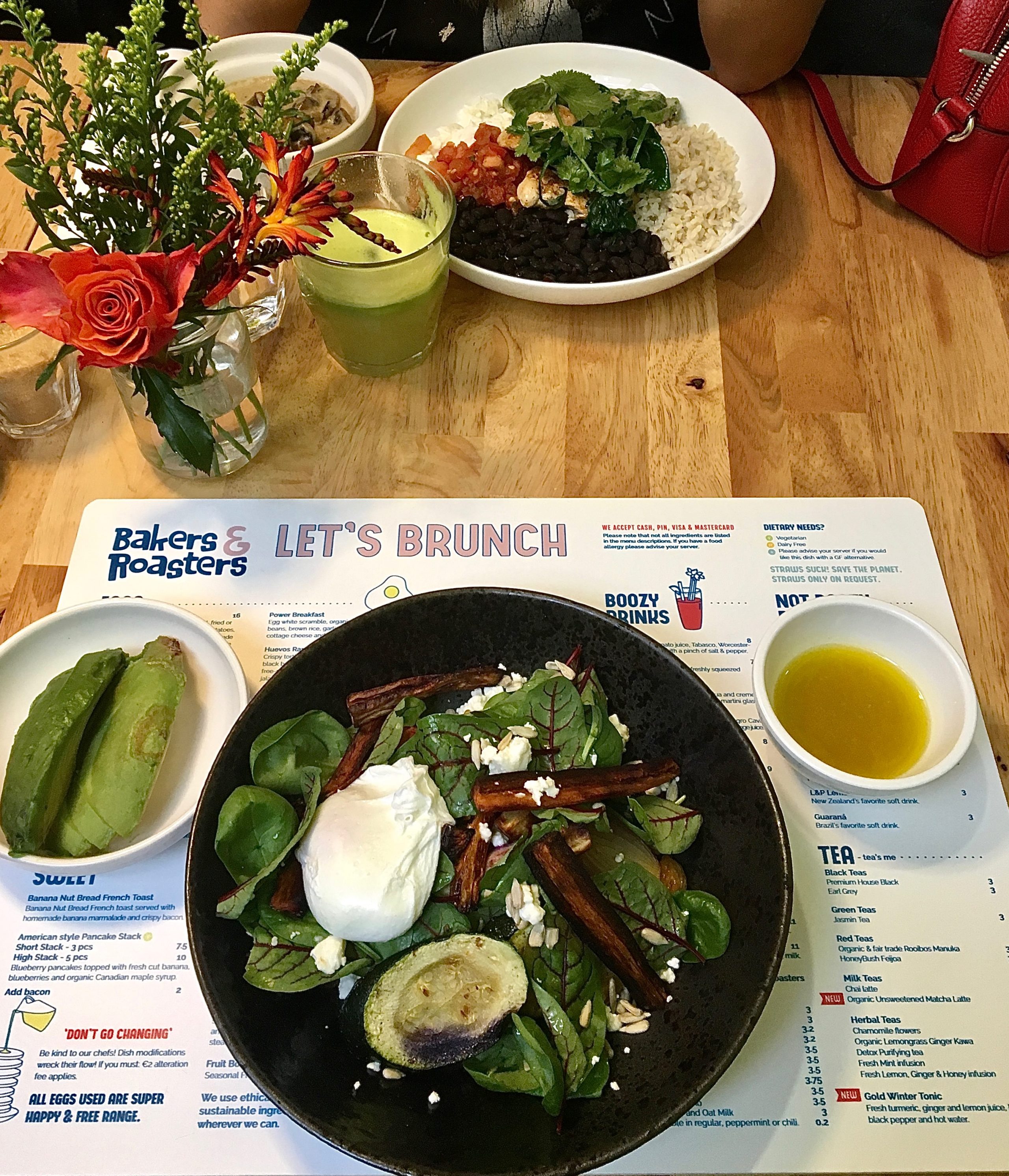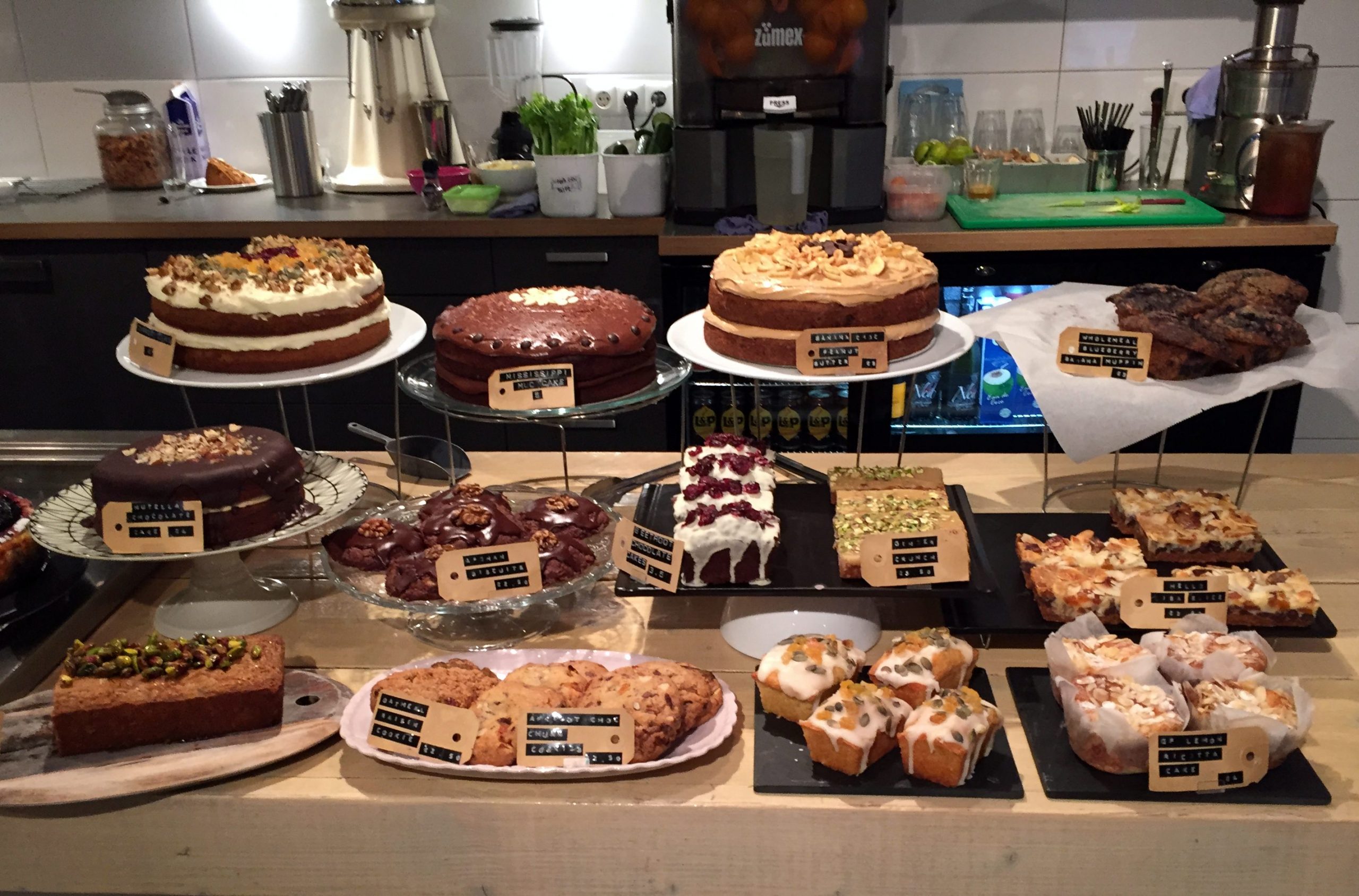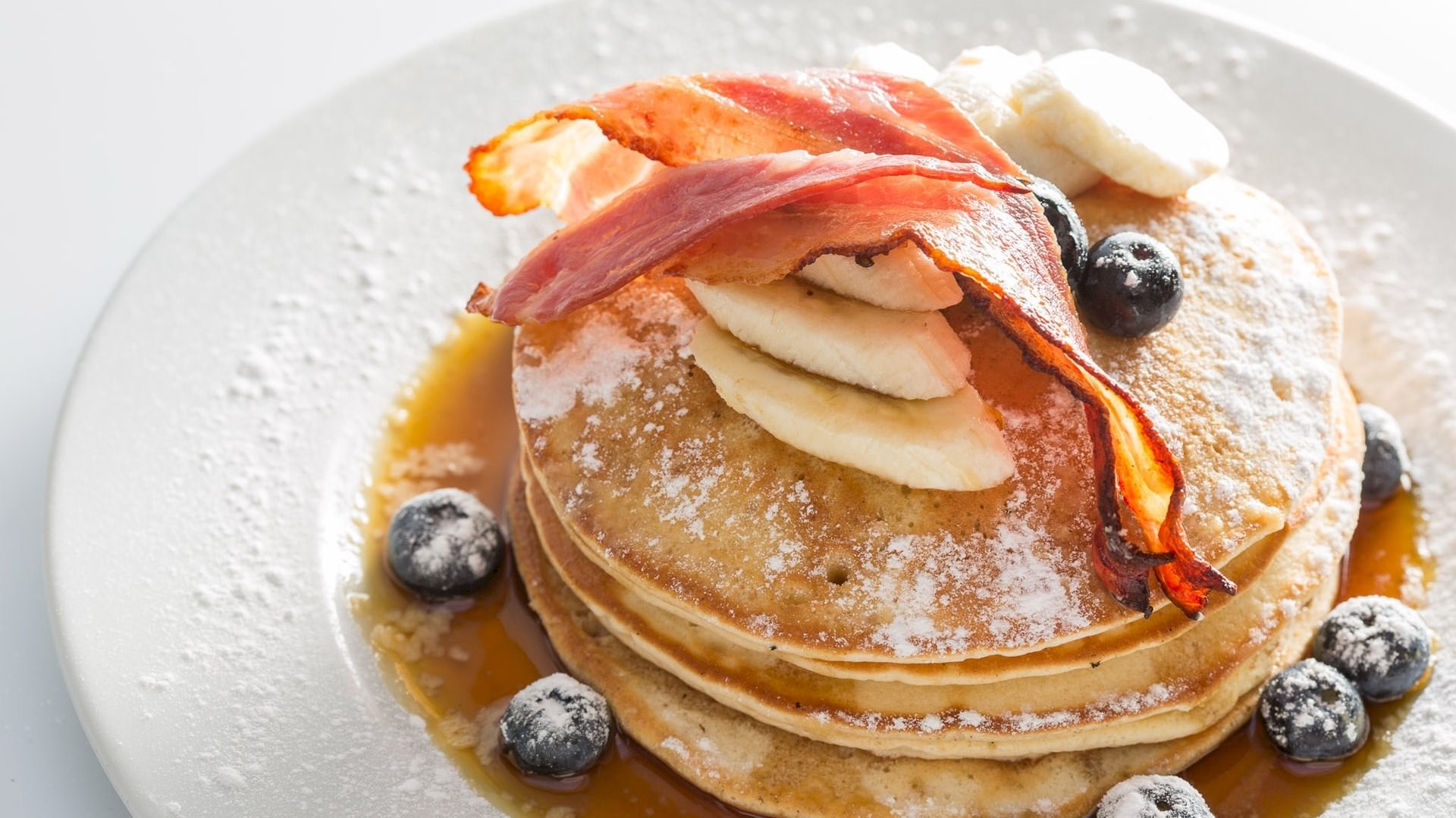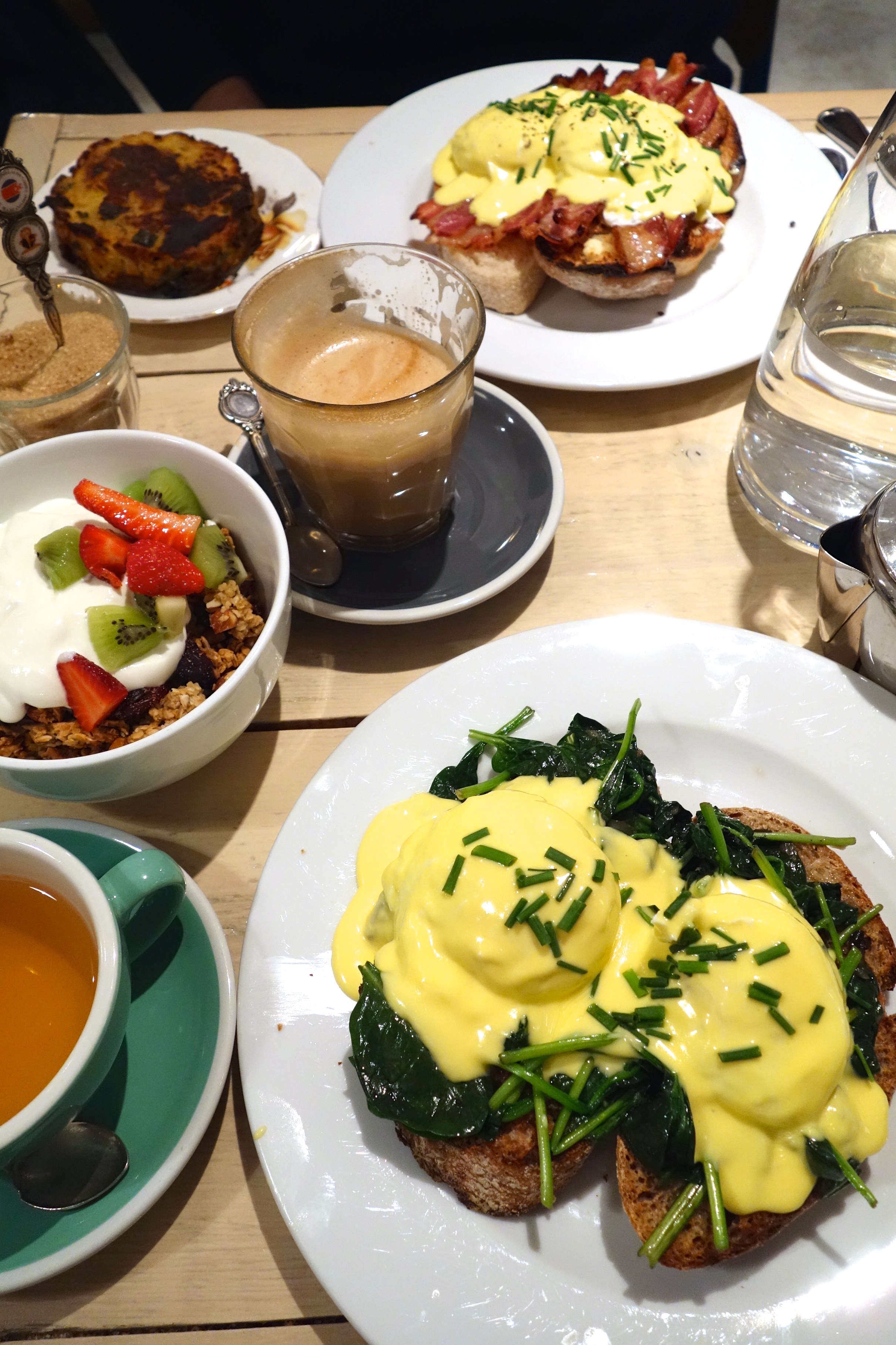 4.  The Butcher, Super Indulgent
Whether you're hungover from the night before or needing to satisfy some late night munchies (this was us!) The Butcher will have you feeling like you've landed on a GOLD MINE! These pictures should speak for themselves (Time Out mag voted it best burger in town) but the fries should be awarded too. NB: YOU NEED TO ORDER THE SWEET POTATO AAAAAANNNNNDDDD NORMAL FRIES!! Honestly I've never experienced anything like these heaven-sent sweet potato fries. And the truffle sauce it comes with. I mean. HOLY MOLEY.
If meat ain't your jam then check out the vegan burger options by clicking here.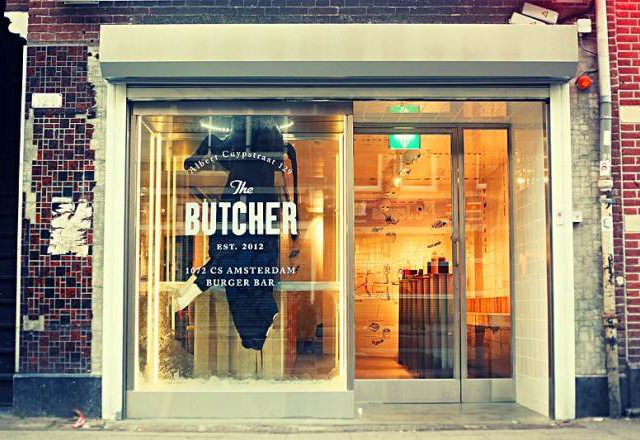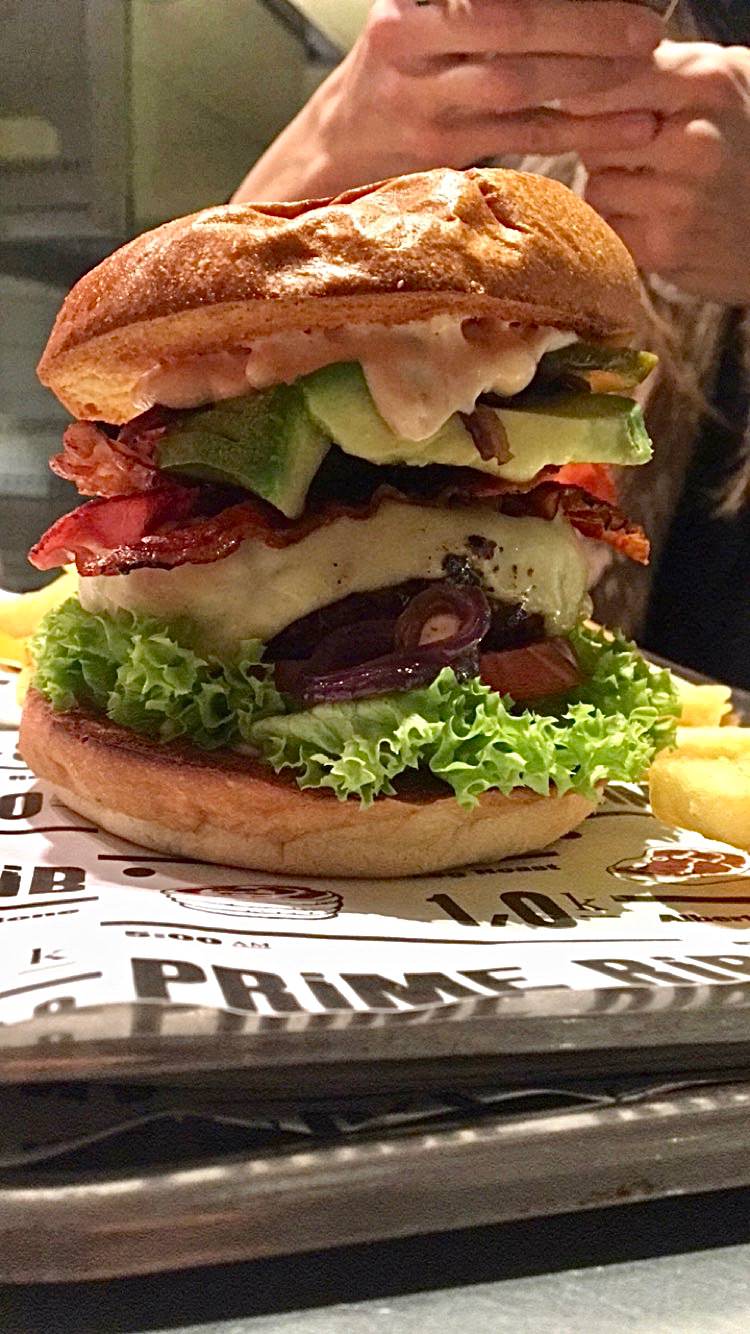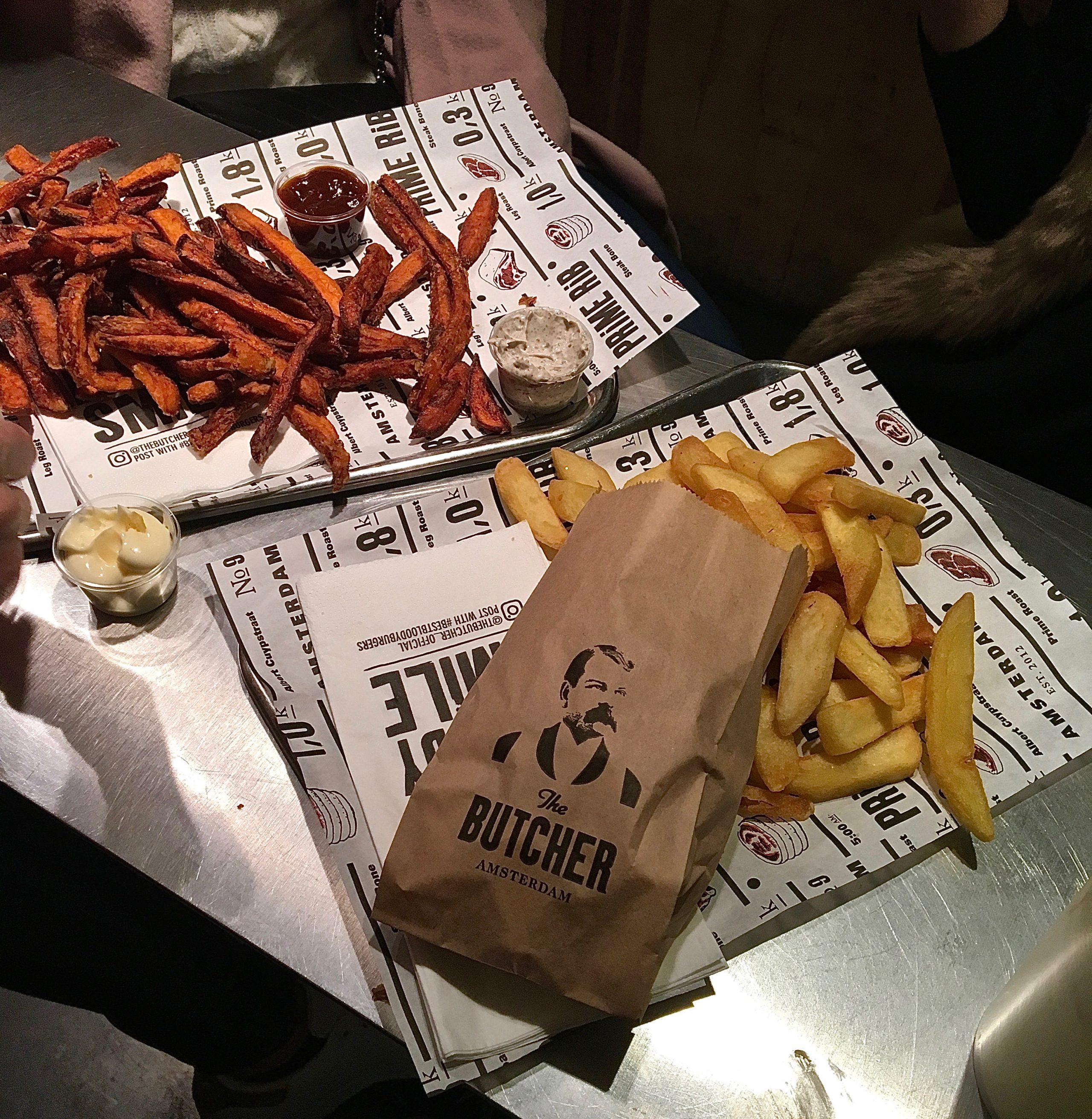 Bar Spec, Healthy and Hearty 
This light and airy cafe has a cool contemporary vibe. The "Spek" breakfast with fried potatoes, beans, sausage, egg, and bread, the American style pancakes with fruit jam, the scrambled eggs with porcini mushrooms – what more could you ask for? There's a variety of small pizzas, yummy sandwiches and for something lighter – soups and salads did the trick for us.
In the evening, Bar Spek serves up gourmet dinners in addition to borrel snacks. Think wild boar with risotto, gnocchi with roasted pumpkin, and dorade fish with salad.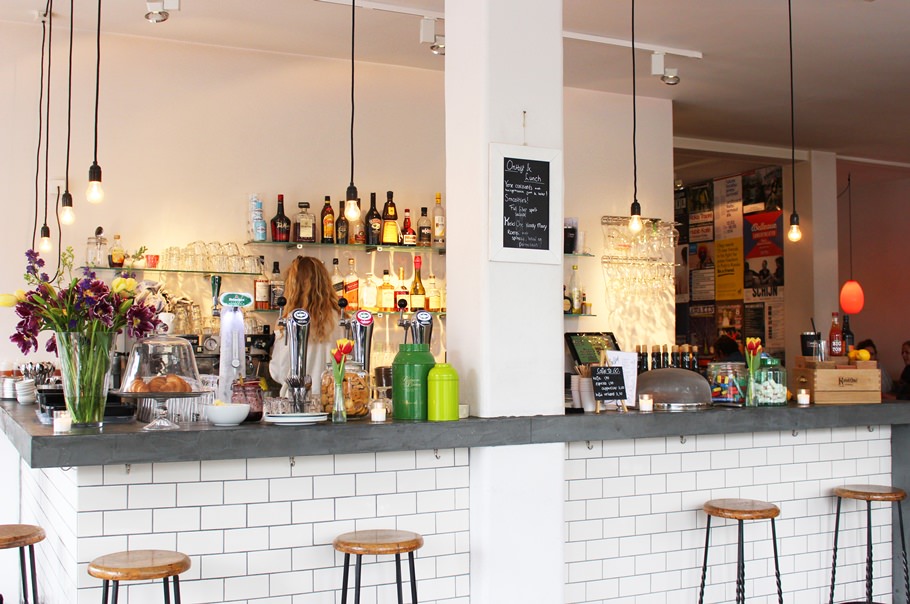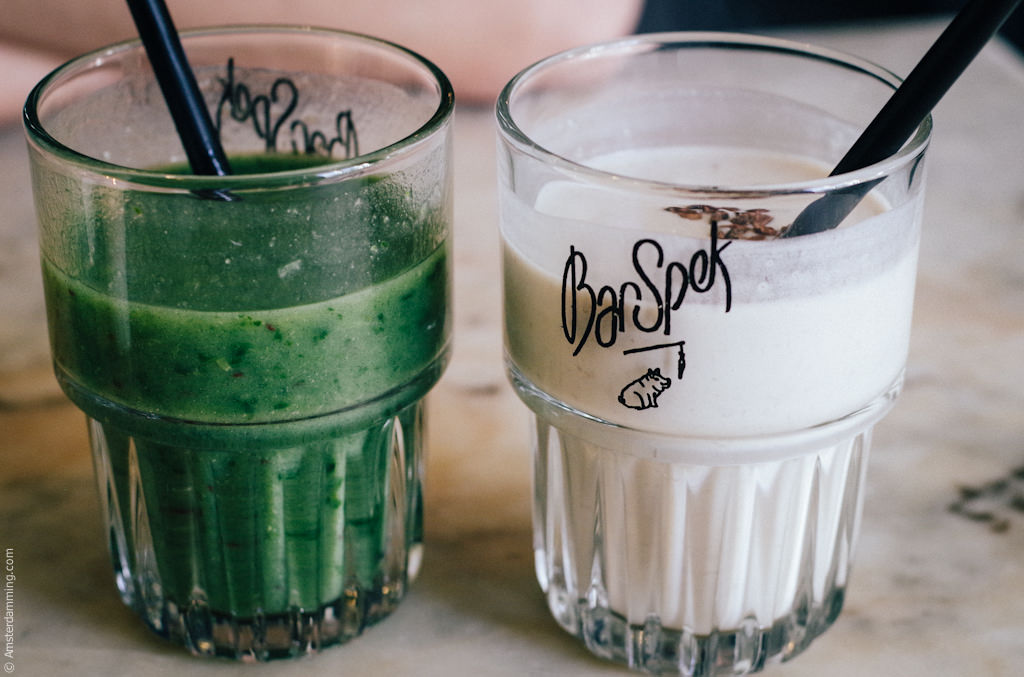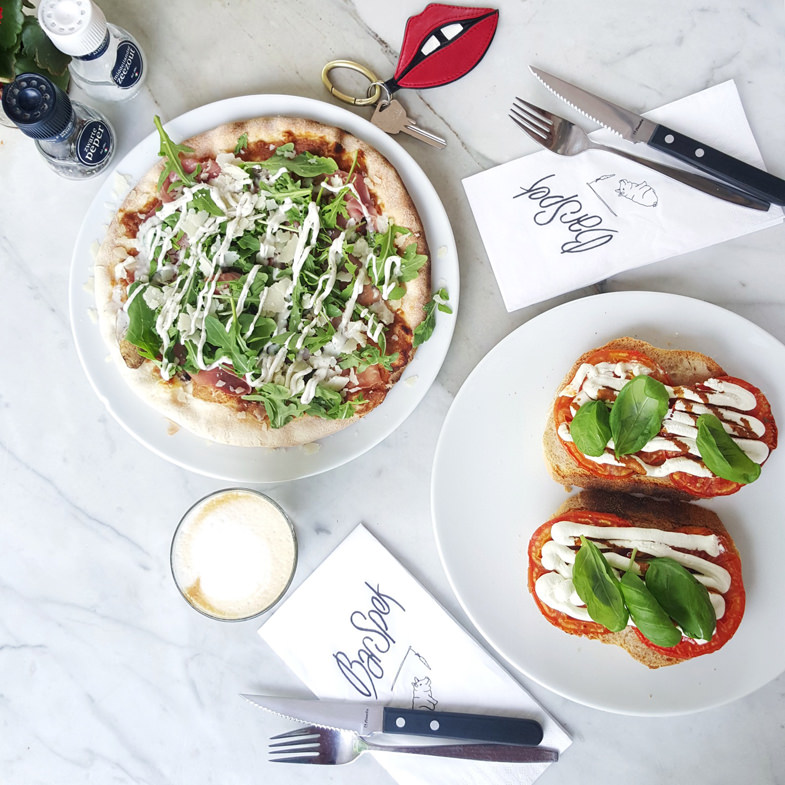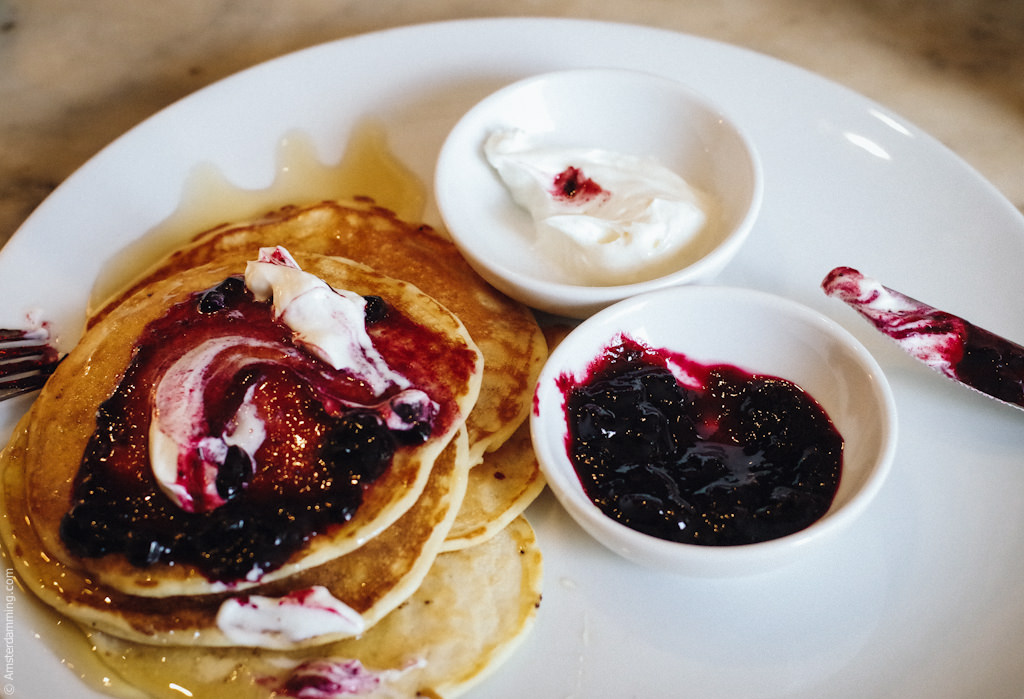 So there you have it. Some of the most splendid brunch/lunch/treat spots I've ever been to with one extra special shout out to Pluk for being my current favourite ever cafe IN THE ENTIRE COSMOS. If you're going/been to the dam I'd love to hear what your favourites are as well as your favourite dishes.
In the meantime, A to the Dam you were totally and utterly mouth-wateringly good to me. Until next time. I'll bring an appetite that you'll be proud of.
Photot's my own and via Pinterest