My days in New Zealand were simple and very  happy. The pace of life was slow and rich – a stark and welcomed contrast to the urban franticness that often characterises London life.  I had time to stop and savour the sights of autumn. The leaves were beginning to fall in red and gold but the sky remained bright blue every single day, which emphasised all the colours even more. It felt like I was seeing everything with a microscopic lens. I hiked up hill-tops and  met smiling Napier residents along the way. I read, wrote and listened to podcasts (Tim Ferris, Rich Roll, I do, Sam Harris are my current favourites and also Goop's opener with Oprah is a must listen). I ran almost every day and did my exercises given to me by Chiva Som. I went to bed early and got up early and ate the most delicious wholesome food. And it all felt SO great!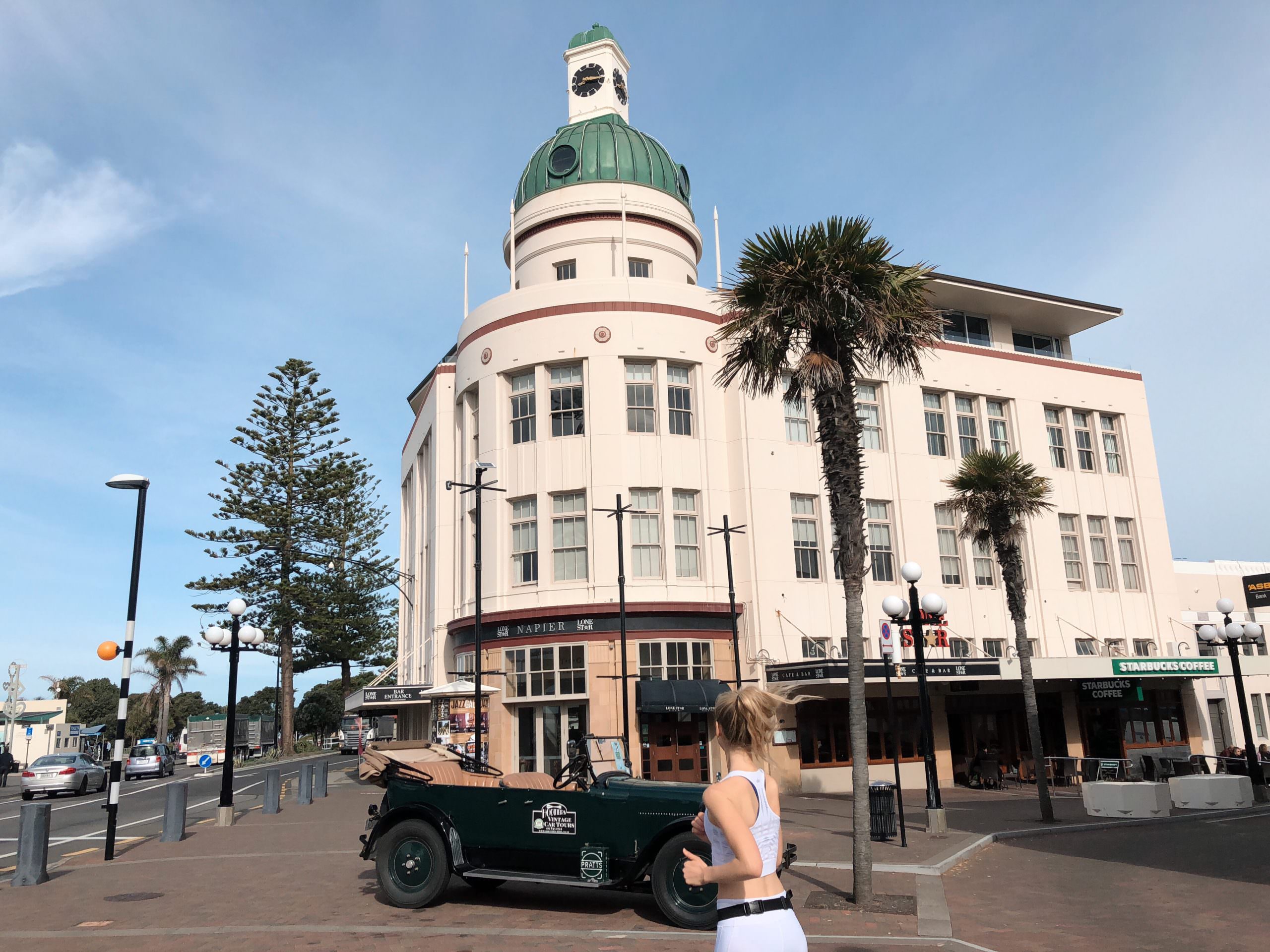 This (below) was from my favourite healthy foodie haunt in Napier. A Fermented vegan heaven.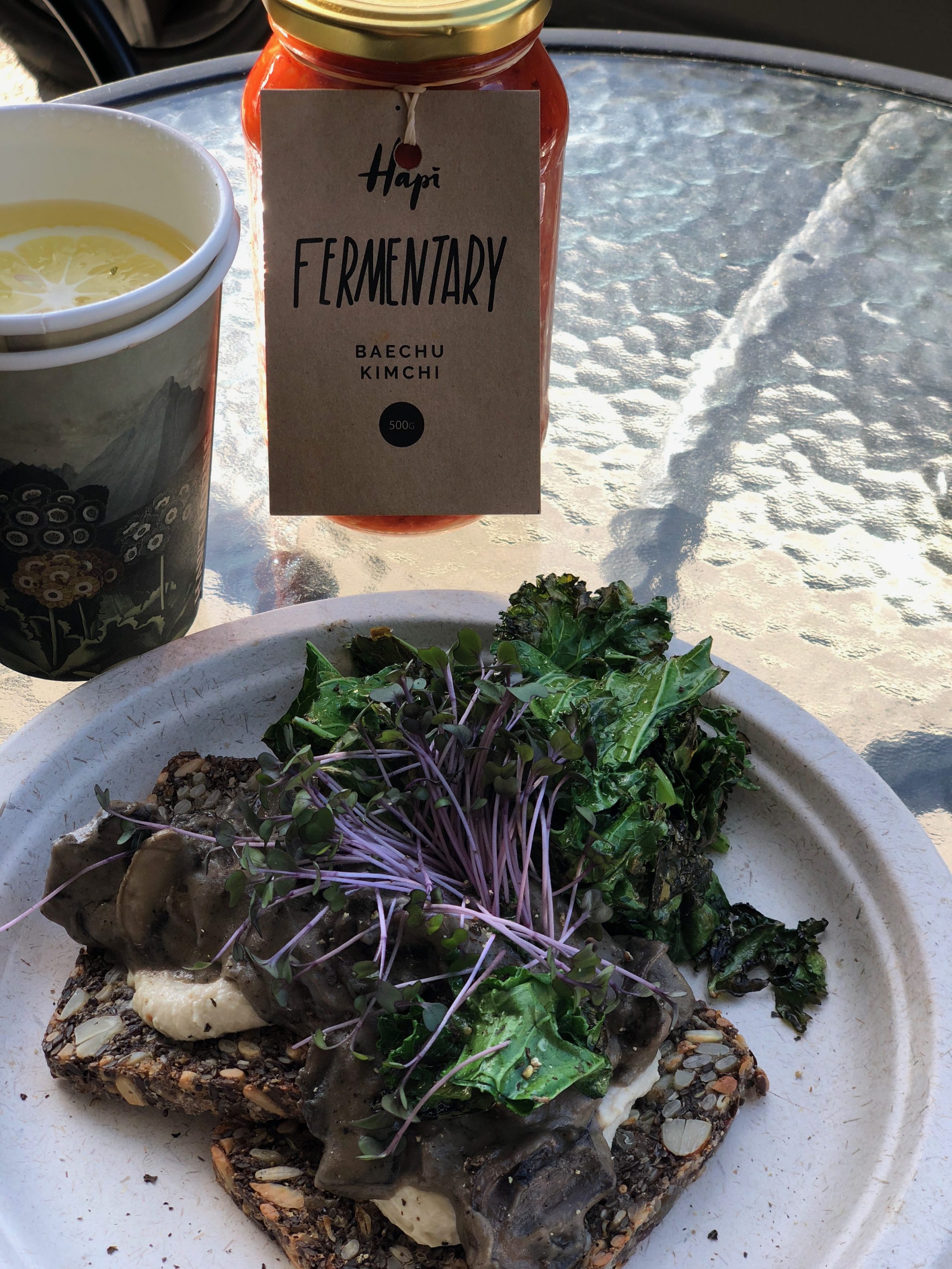 Breathing it all in at the top of Te Mata Peak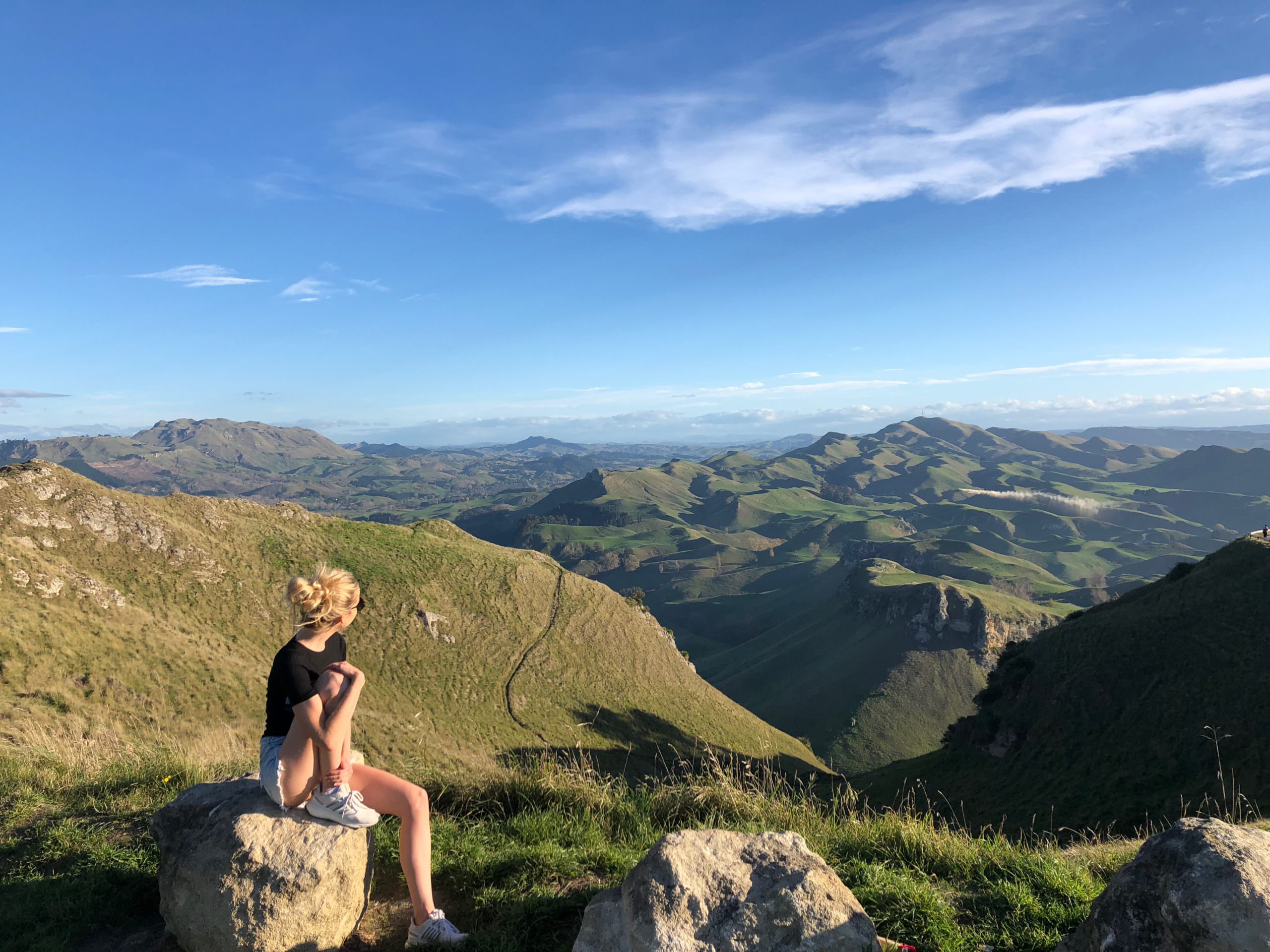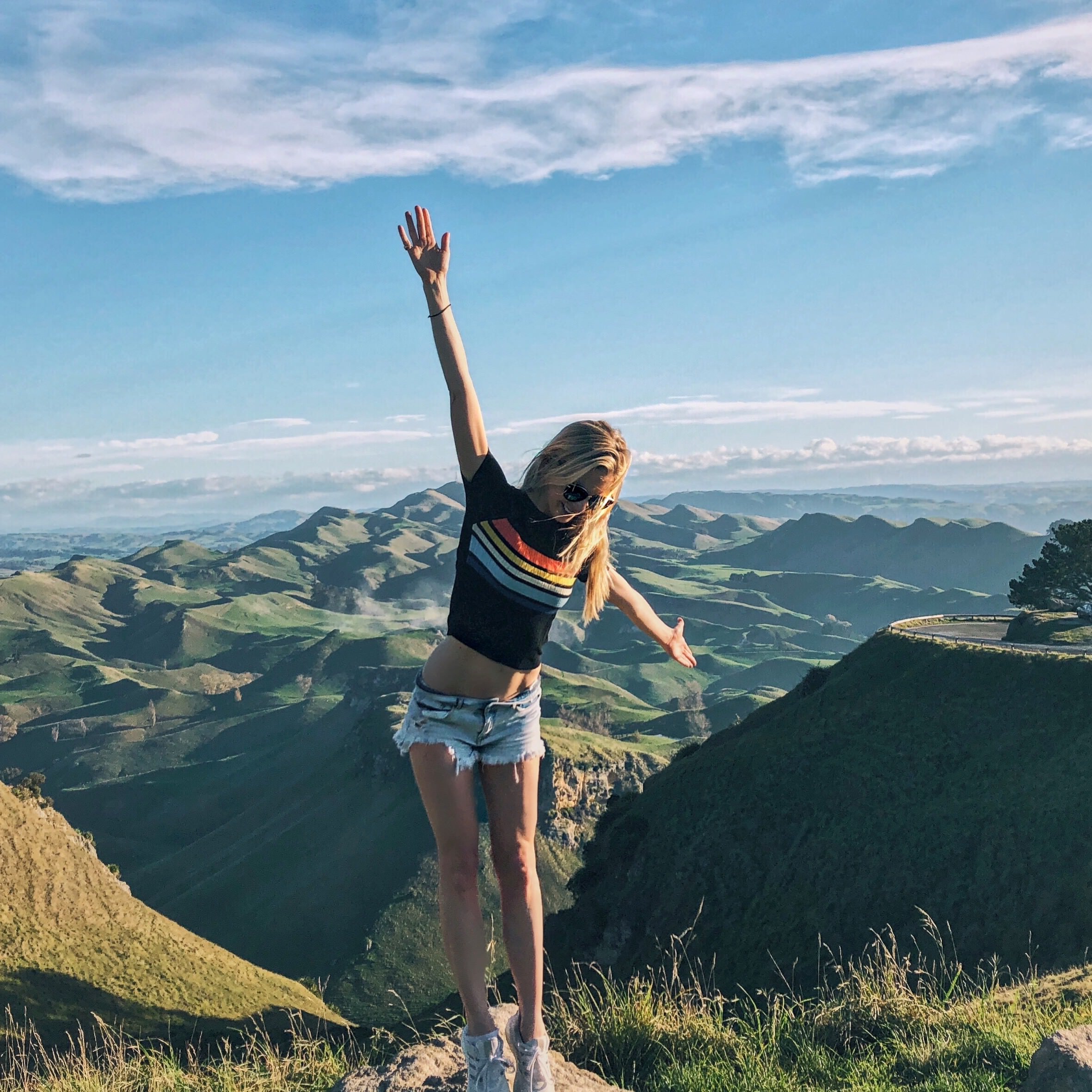 The way down…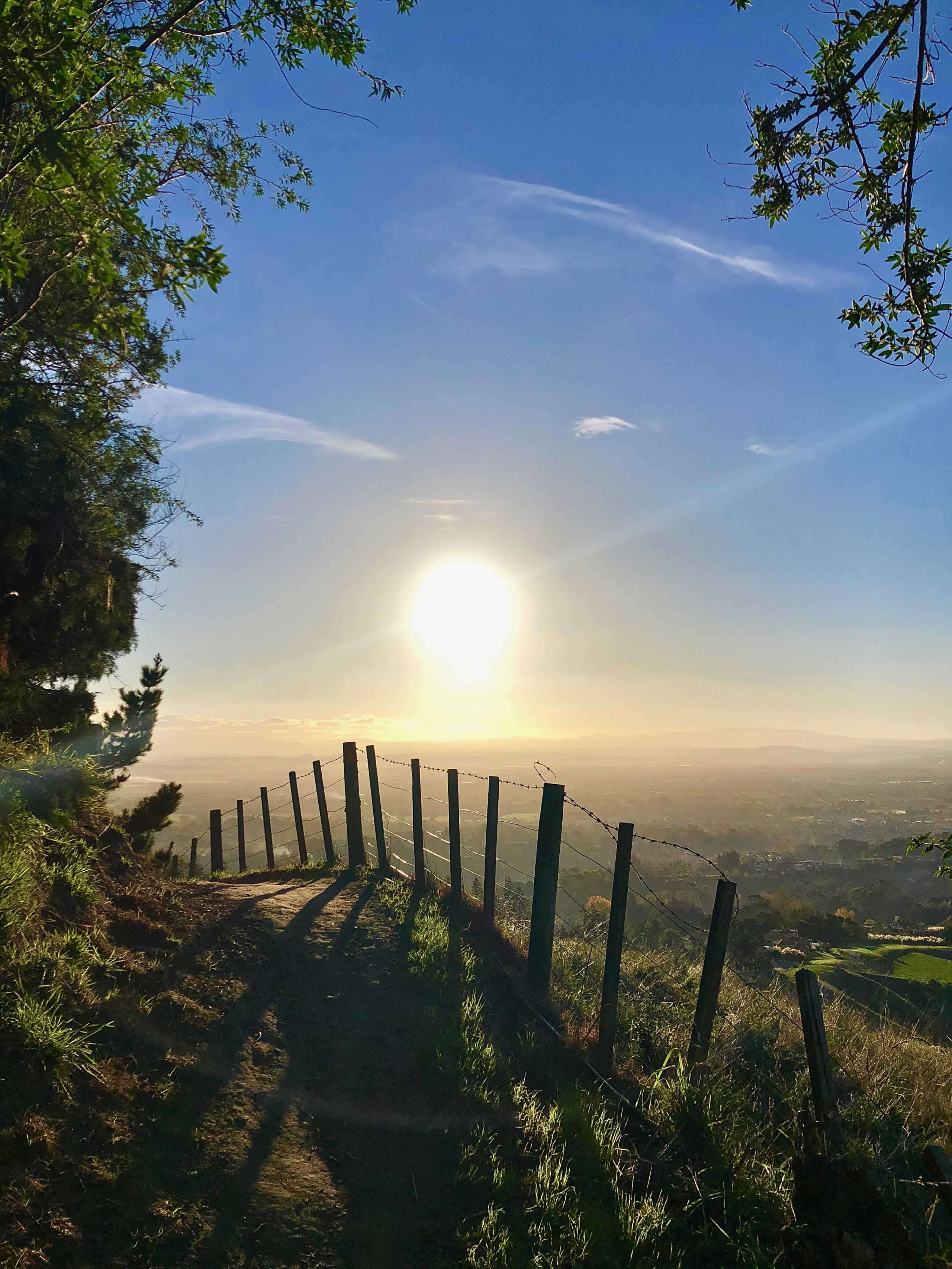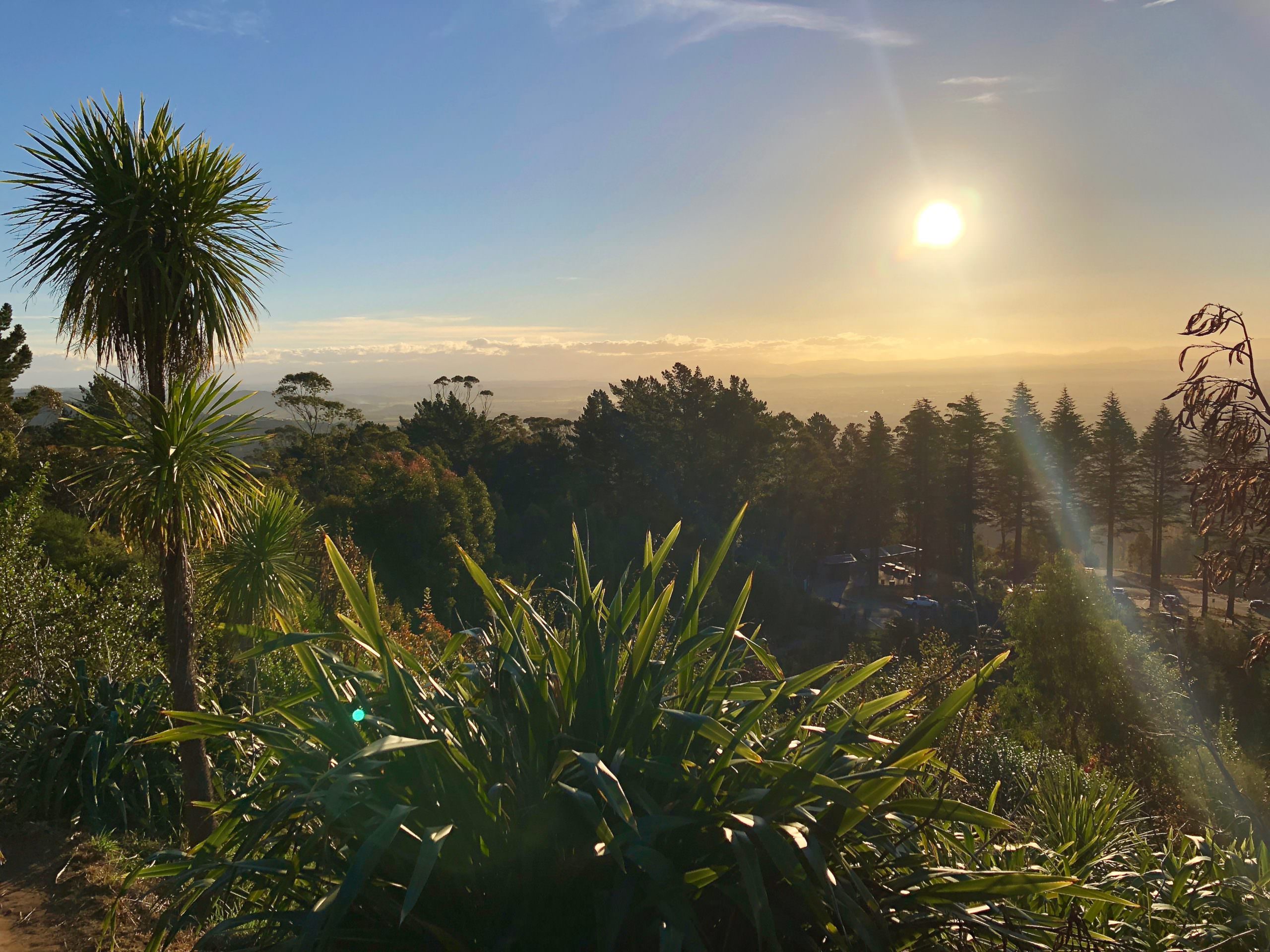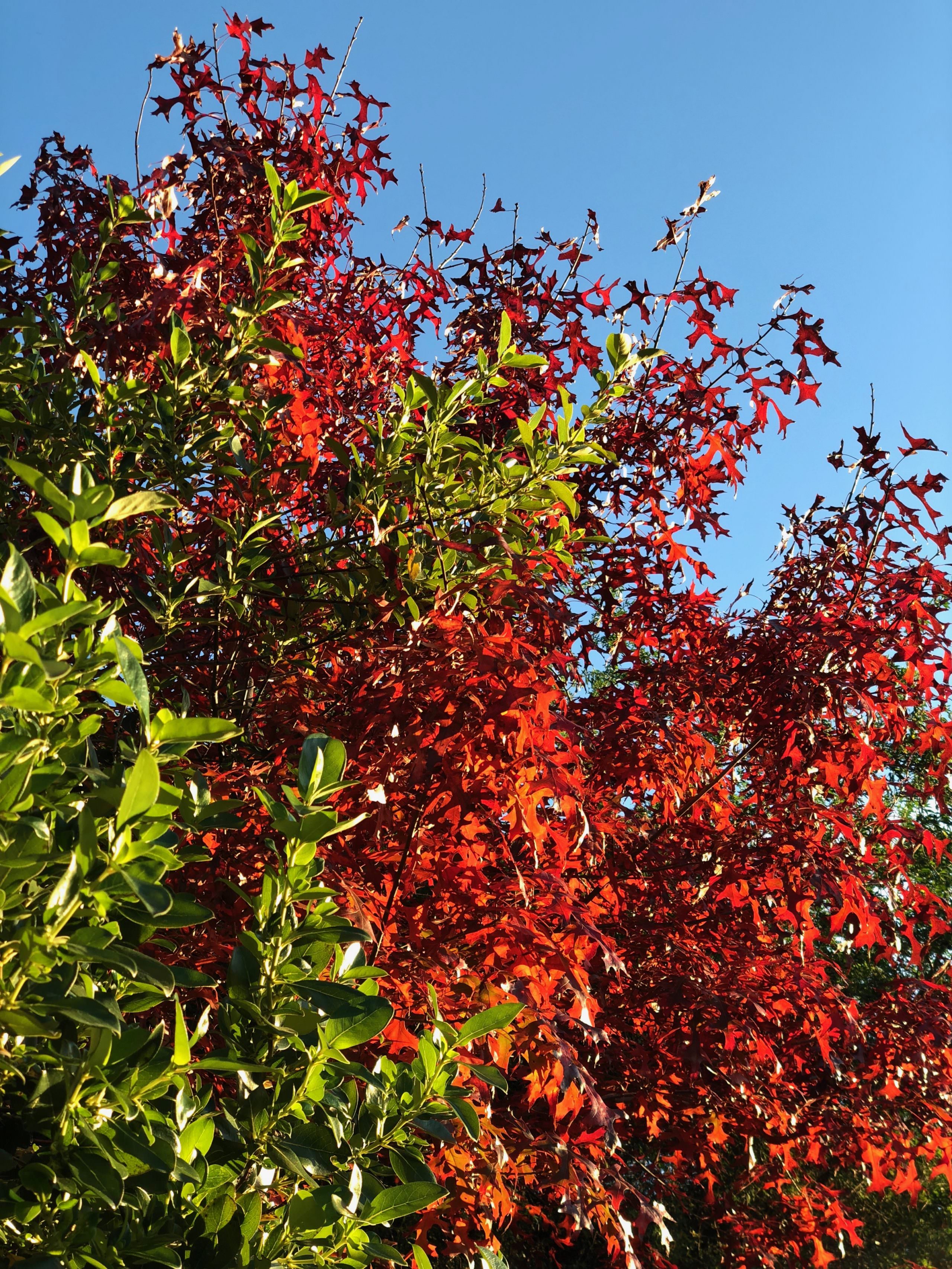 Podcast pitstop!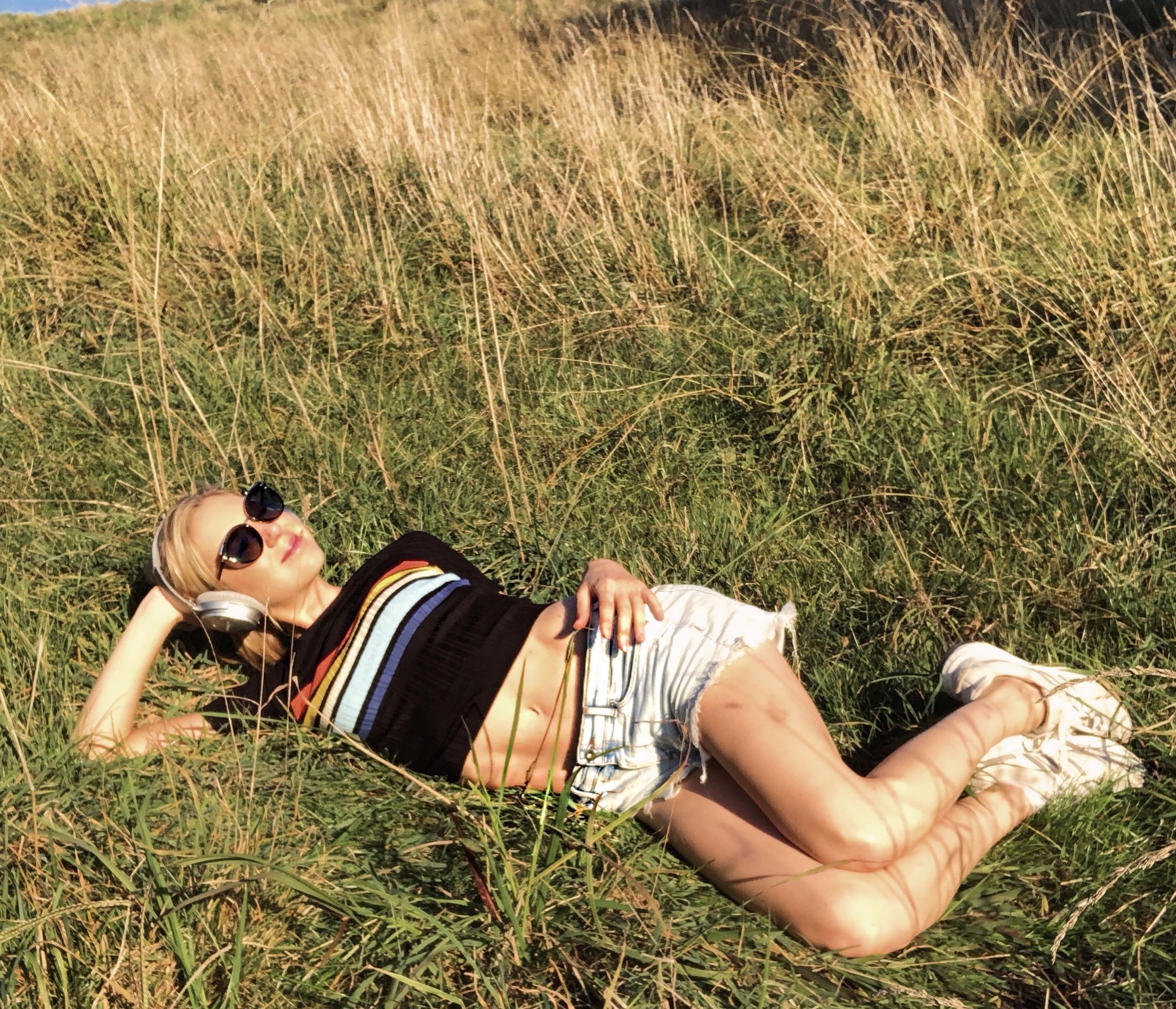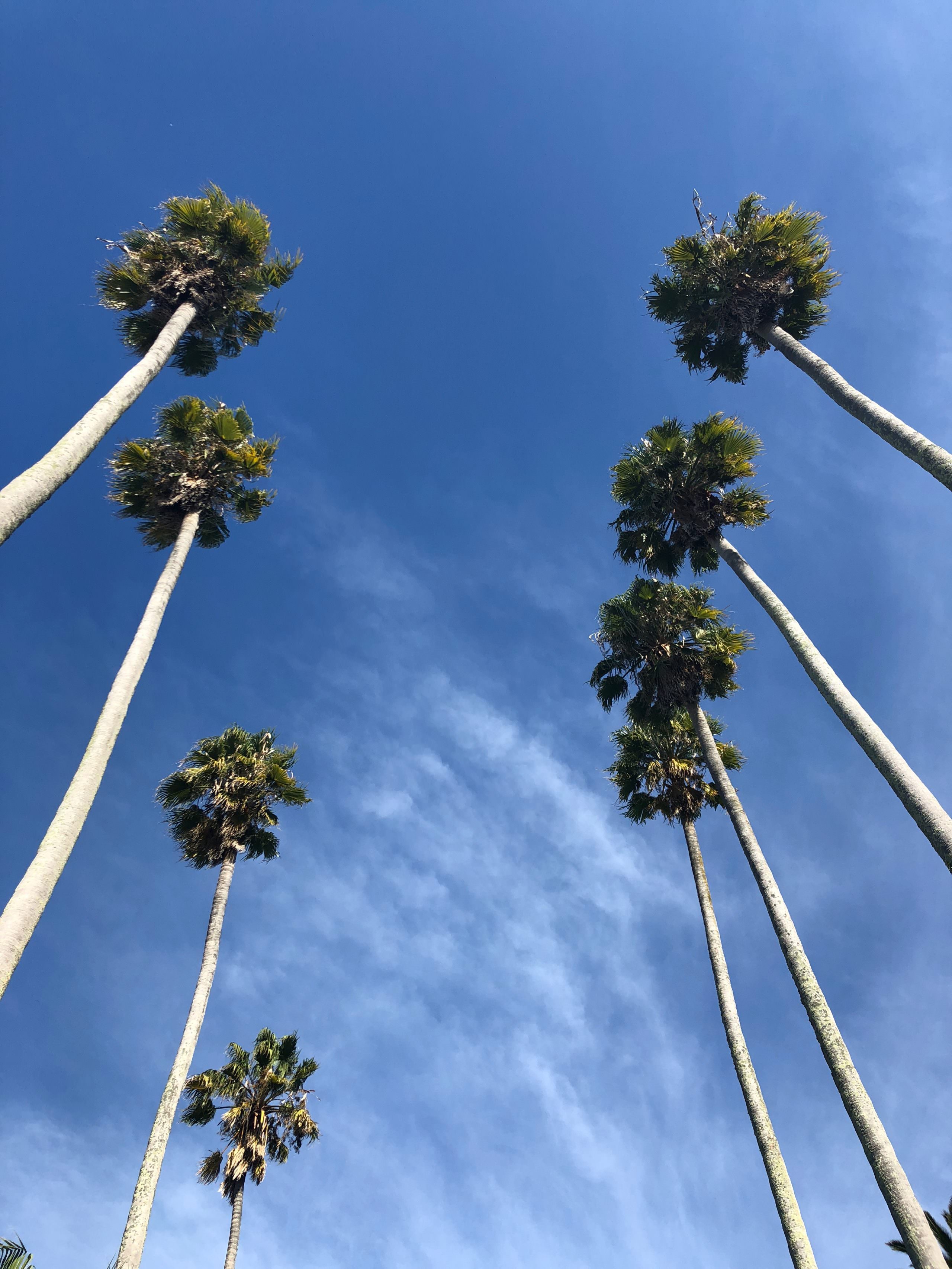 One of the things I love about Napier is that every simple convenience is right on your doorstep. A beautiful beach, swimming pool, gym, cafes and even yoga was just a minute's walk away. I made use of the Yin yoga classes which were restorative and helped stretch my muscles after running.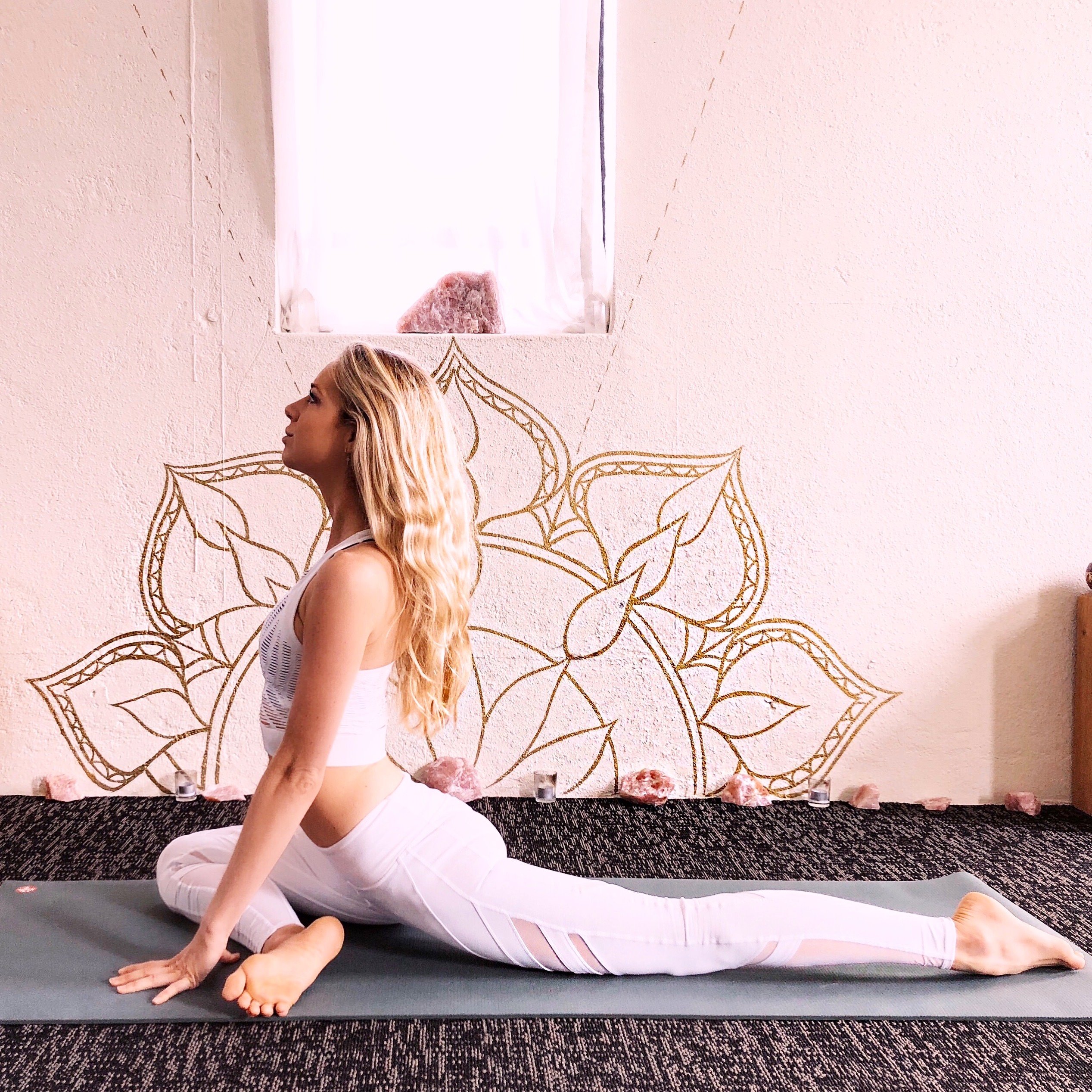 This energising itinerary had me super well prepared for the 10K. It was an early 5.30 AM start but the sunrise upon arrival made it all worth it.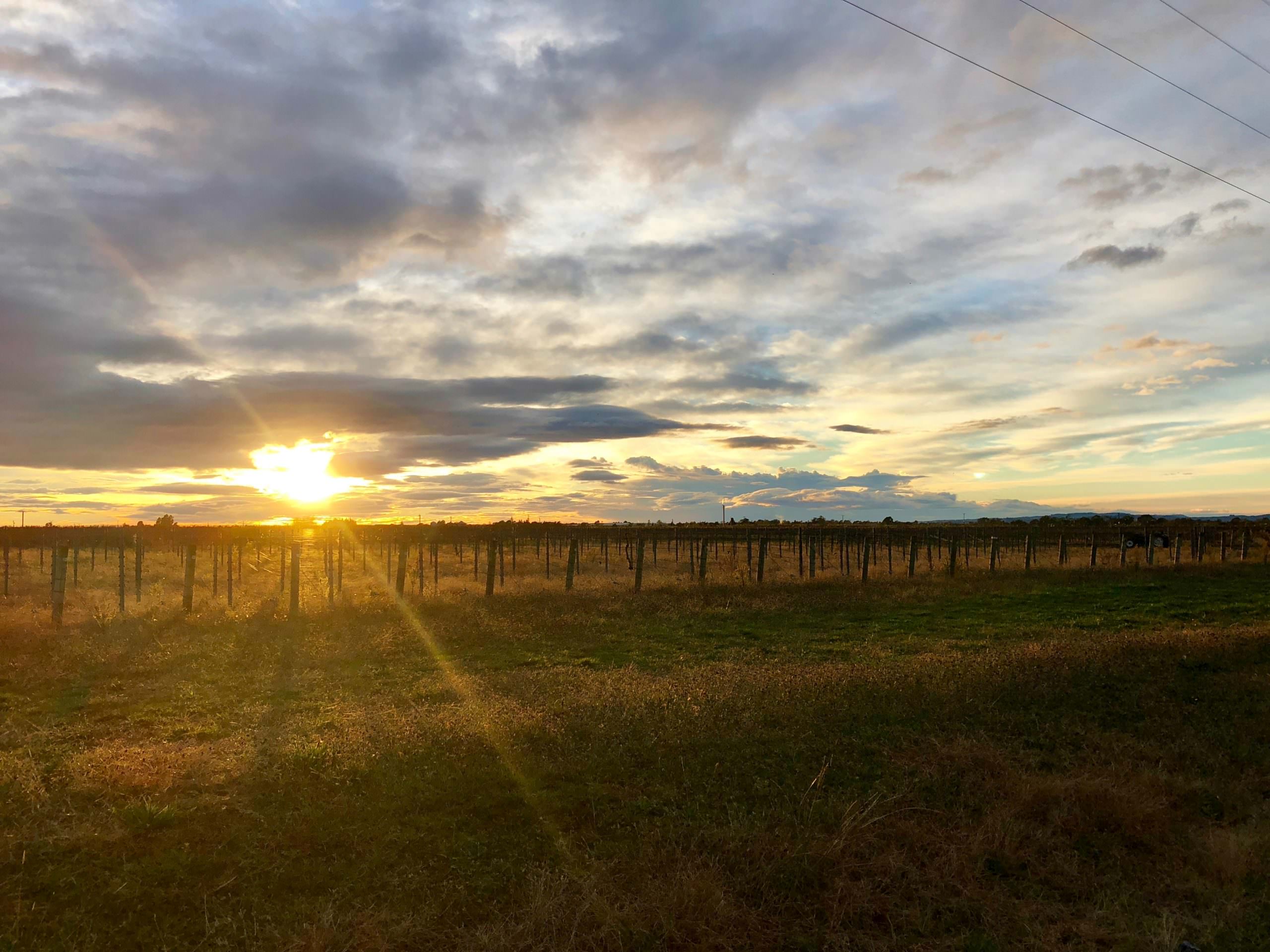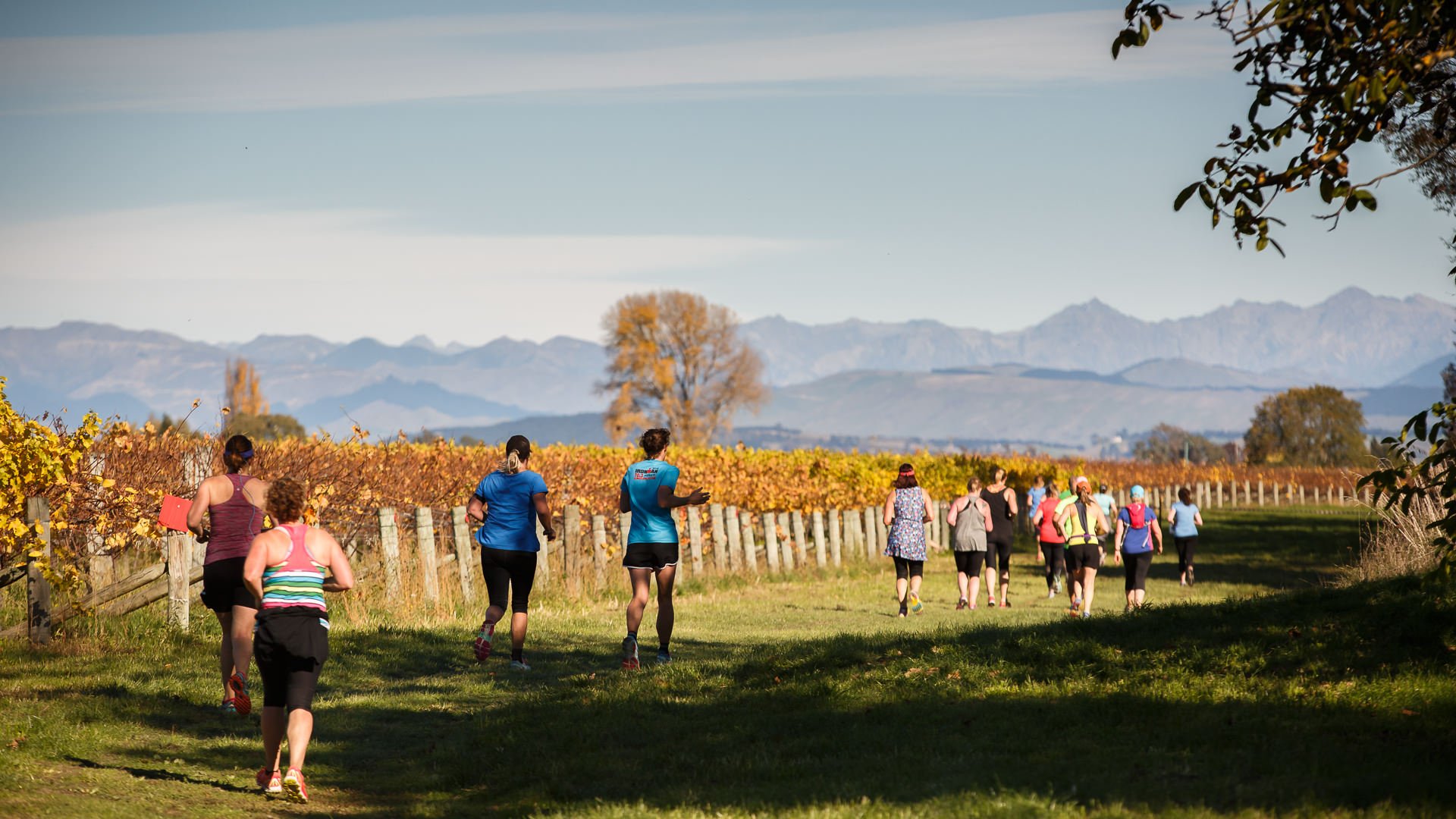 The run was through St Clair Vineyard so mostly grass and some loose gravel in parts. Happily, my legs both felt good just maybe a little tight but I managed to complete the 10K in 48 minutes which considering I had been off for nearly two months felt great!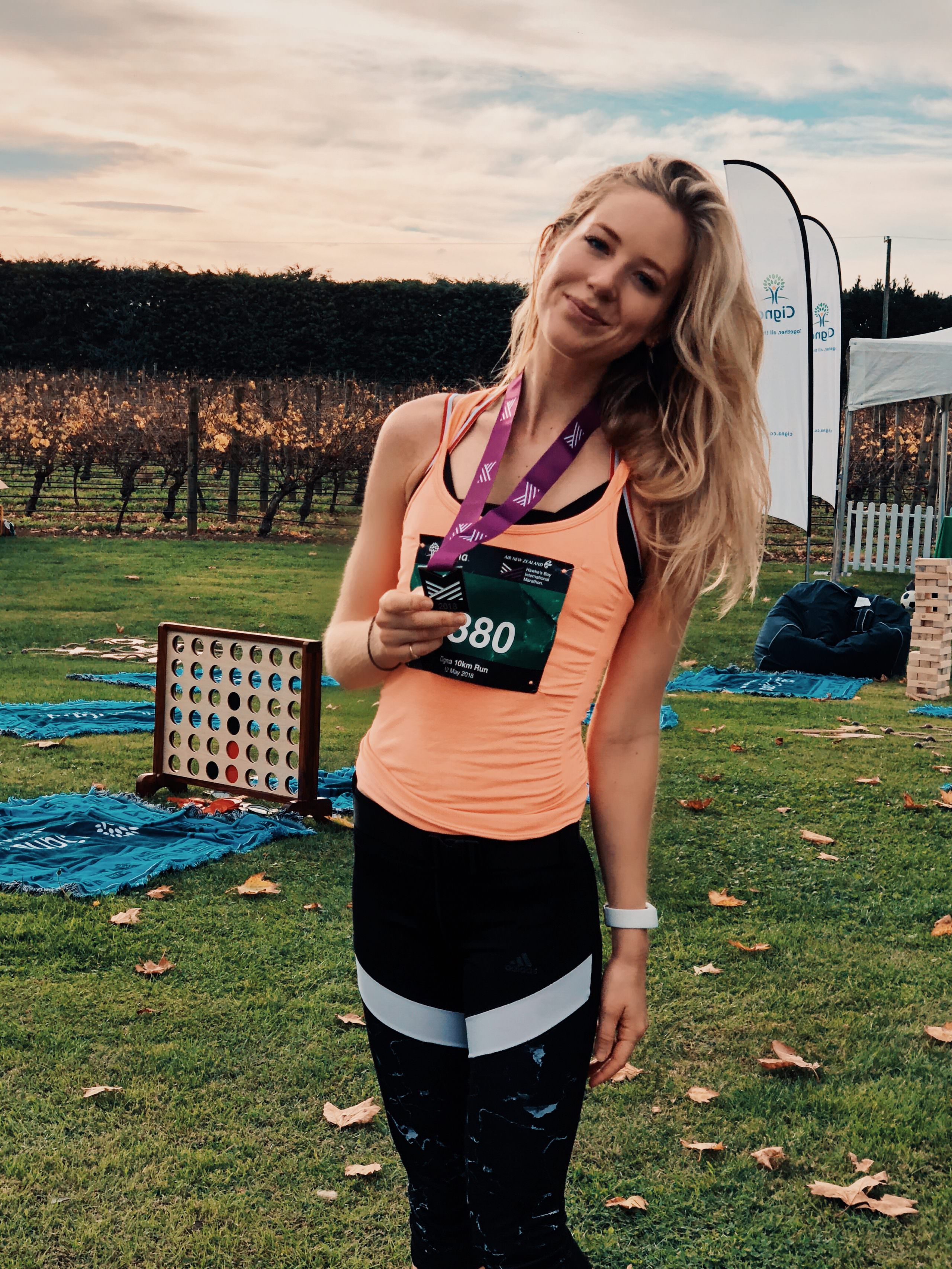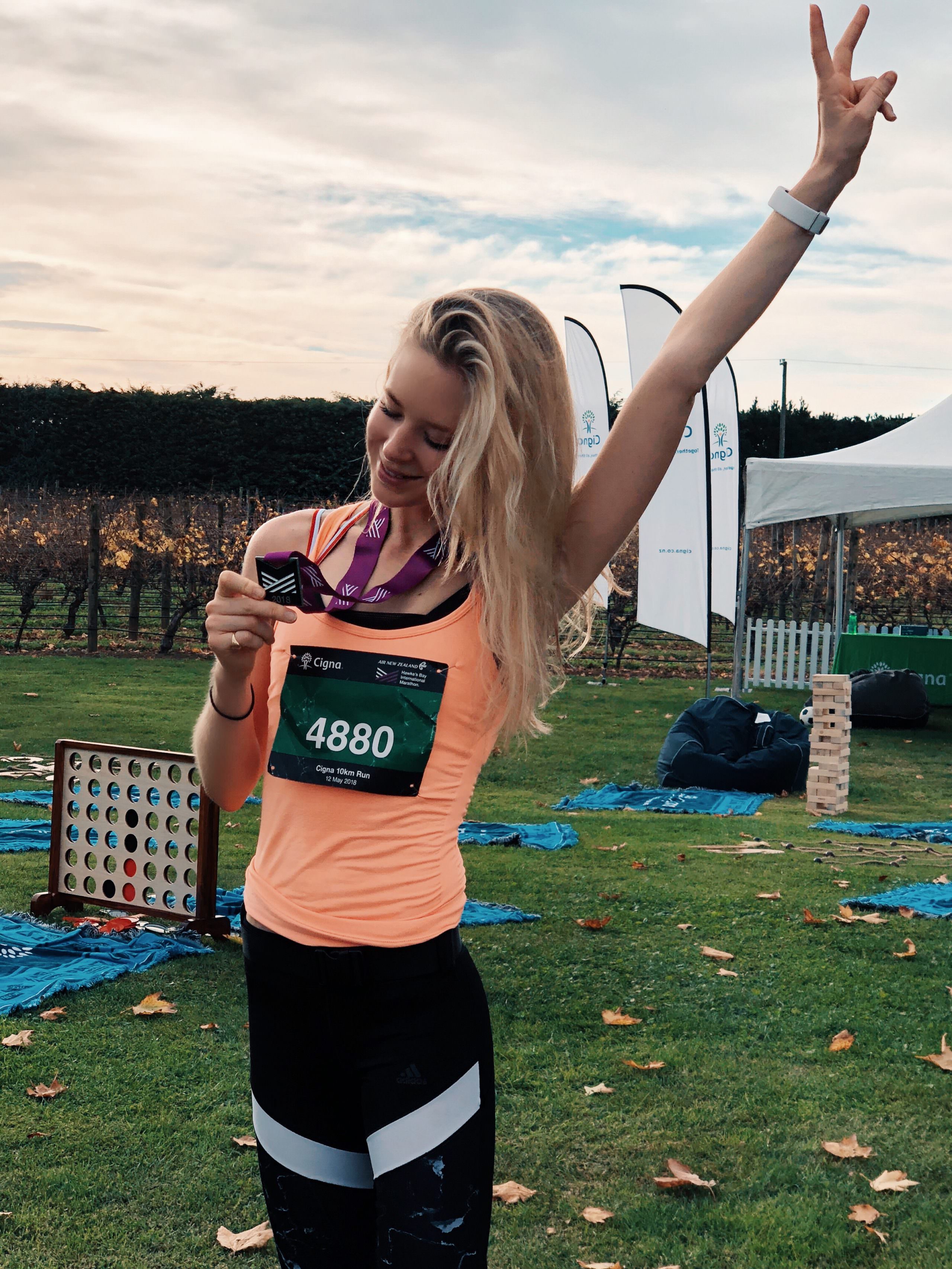 I felt truly elated to have been able to take part and run strongly through such a picturesque course. I felt euphoric! My time in New Zealand had gone by in the most spectacular flash and all too soon, just hours after the race, I was on a plane to Sydney to run a half marathon a week later! I haven't finished with you yet though NZ.  There is so much more to do here!
I want to say a heartfelt thank you to Air New Zealand for making the trip of a lifetime possible. Who's running The Hawkes Bay Marathon next year?!