According to most Brits there's nothing that a good old cuppa can't conquer. And we may do well to keep this in mind as survey after survey shows us city slickers are more stressed and depressed then ever. We have vast unbinding workloads and deal with daily over-doses of social media and online engagement. The result? We're constantly connected and rarely in the natural life-enhancing clean air of the countryside alone with just our thoughts.
So what to do? We need to switch off FAR more. We need to make time in our week for wholesome device-free down-time. Now that Autumn's here the evenings are drawing in and daylight hours are becoming even more important to savour (a vitamin D supplement is also essential as most Brits become deficient in the winter months).
As for my favourite way to destress – it's simple. I get outside and step into nature. But not first without having an energising fresh brew of rich aromatic coffee or piping hot tea.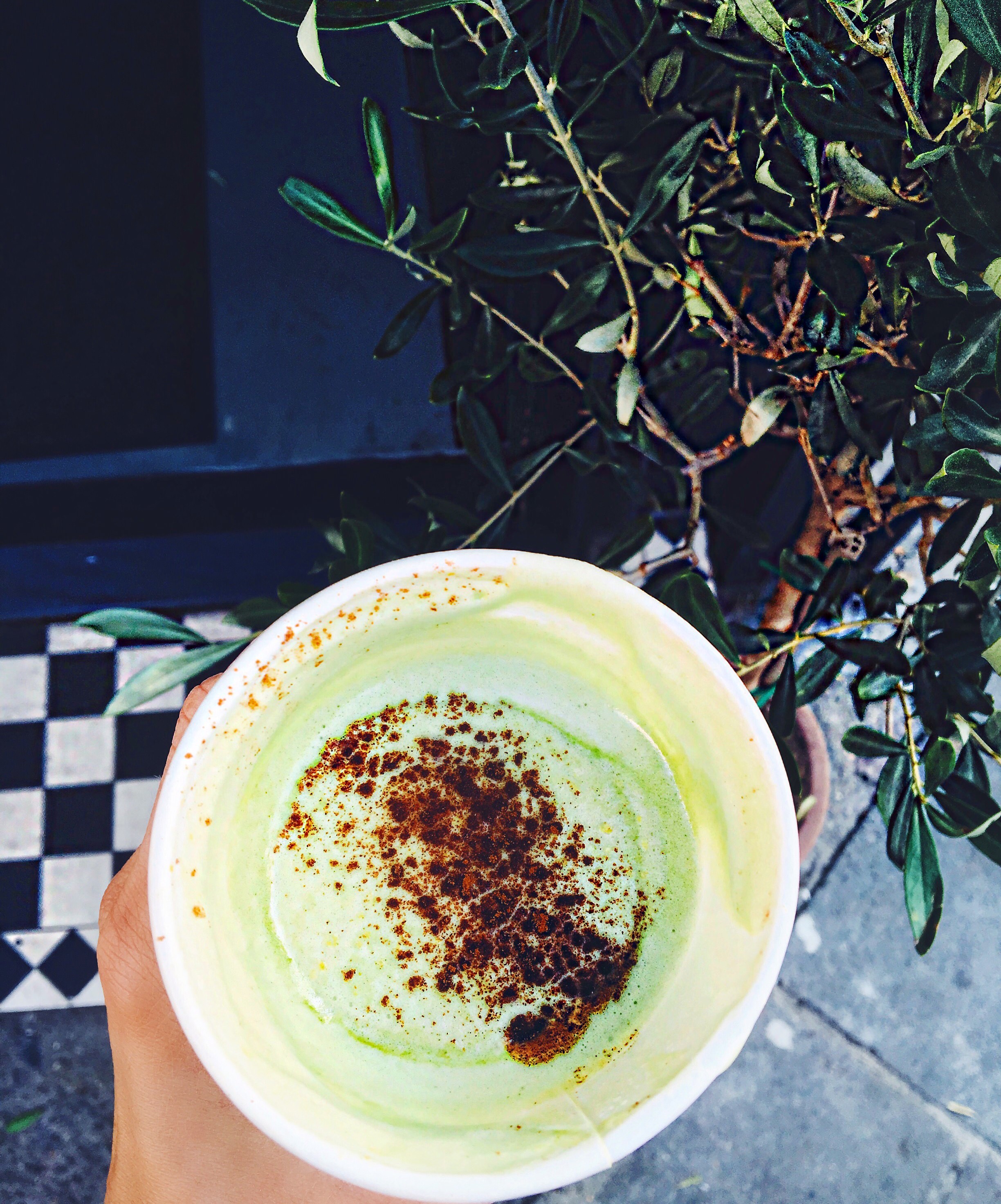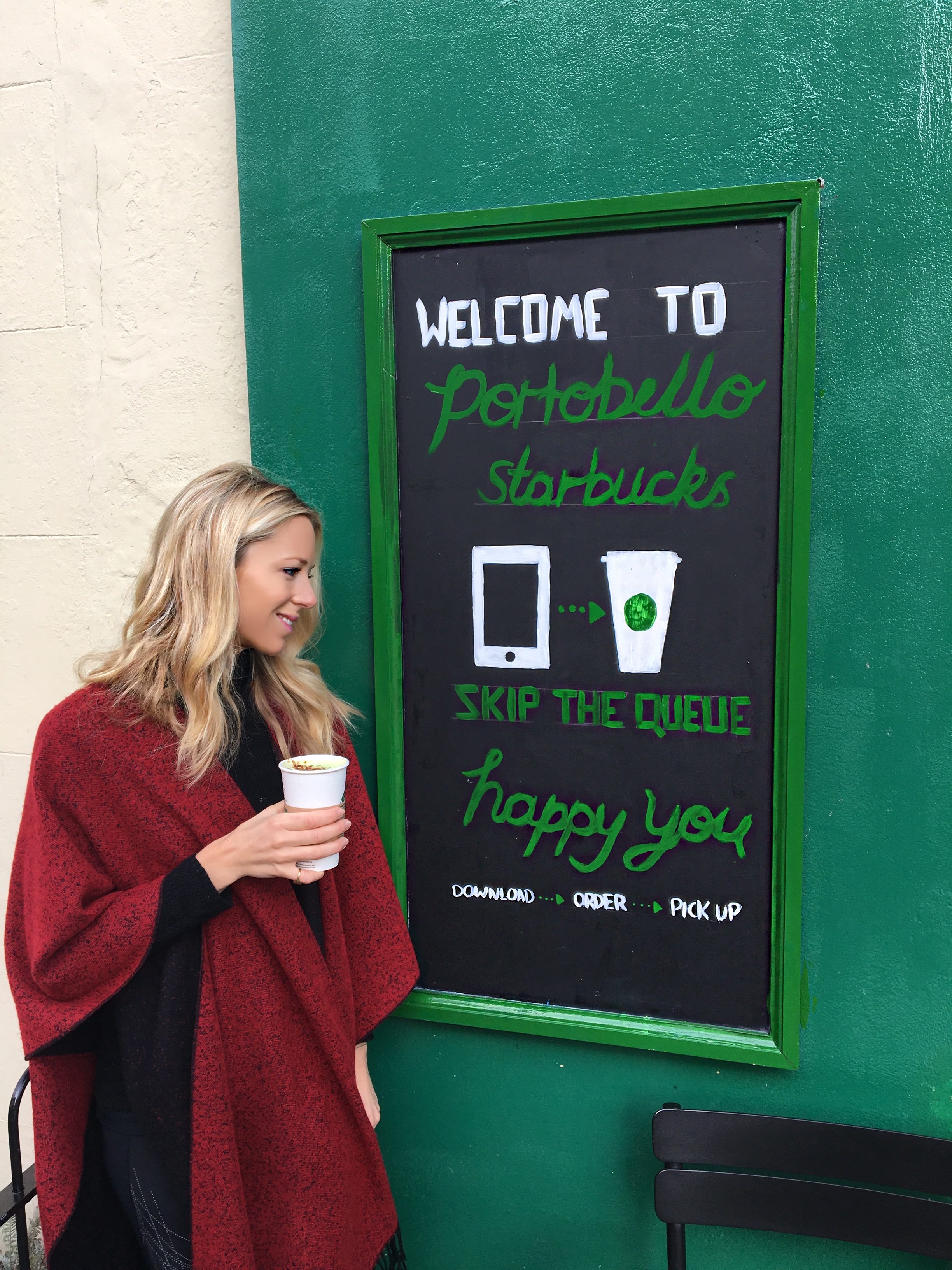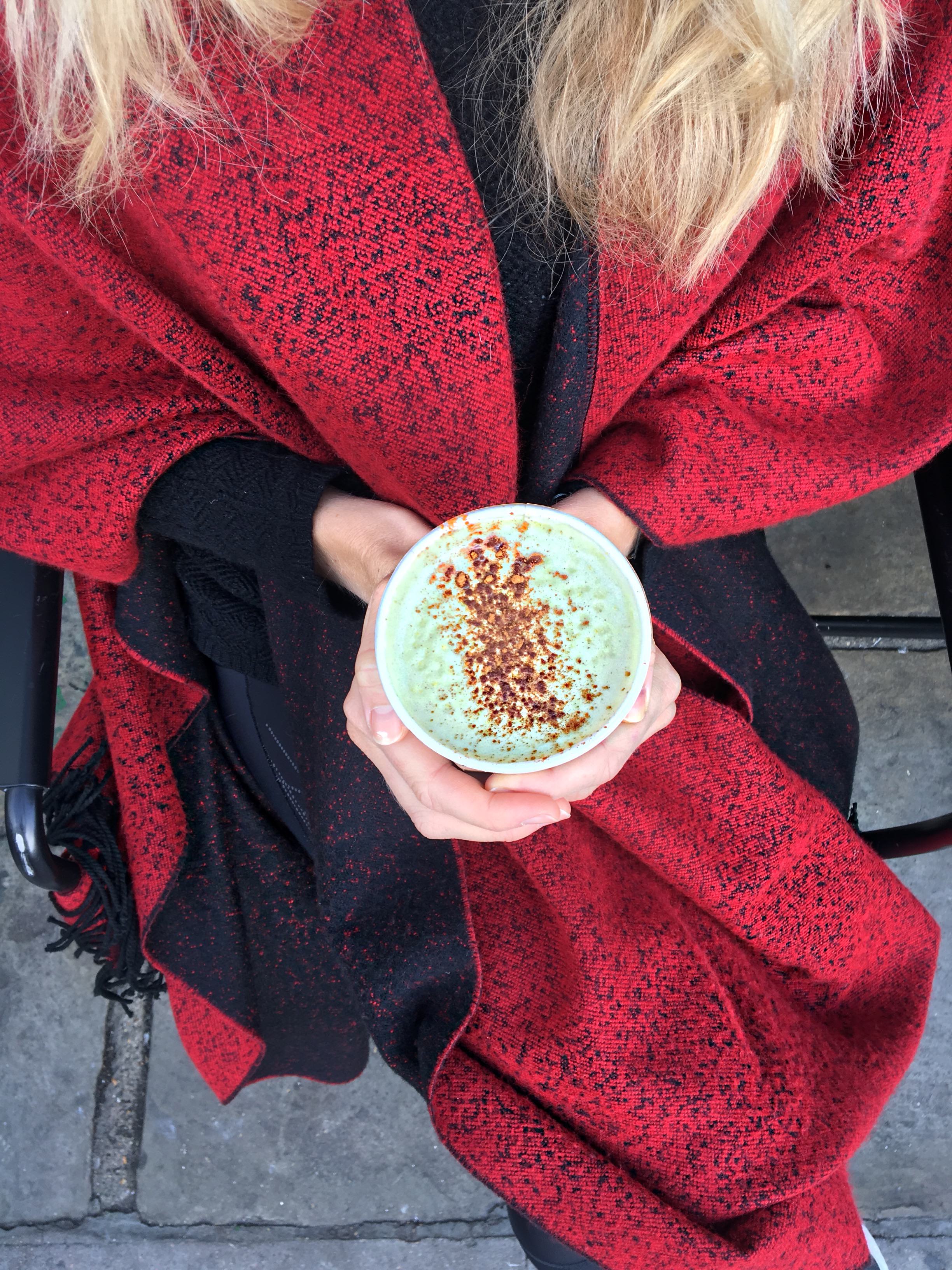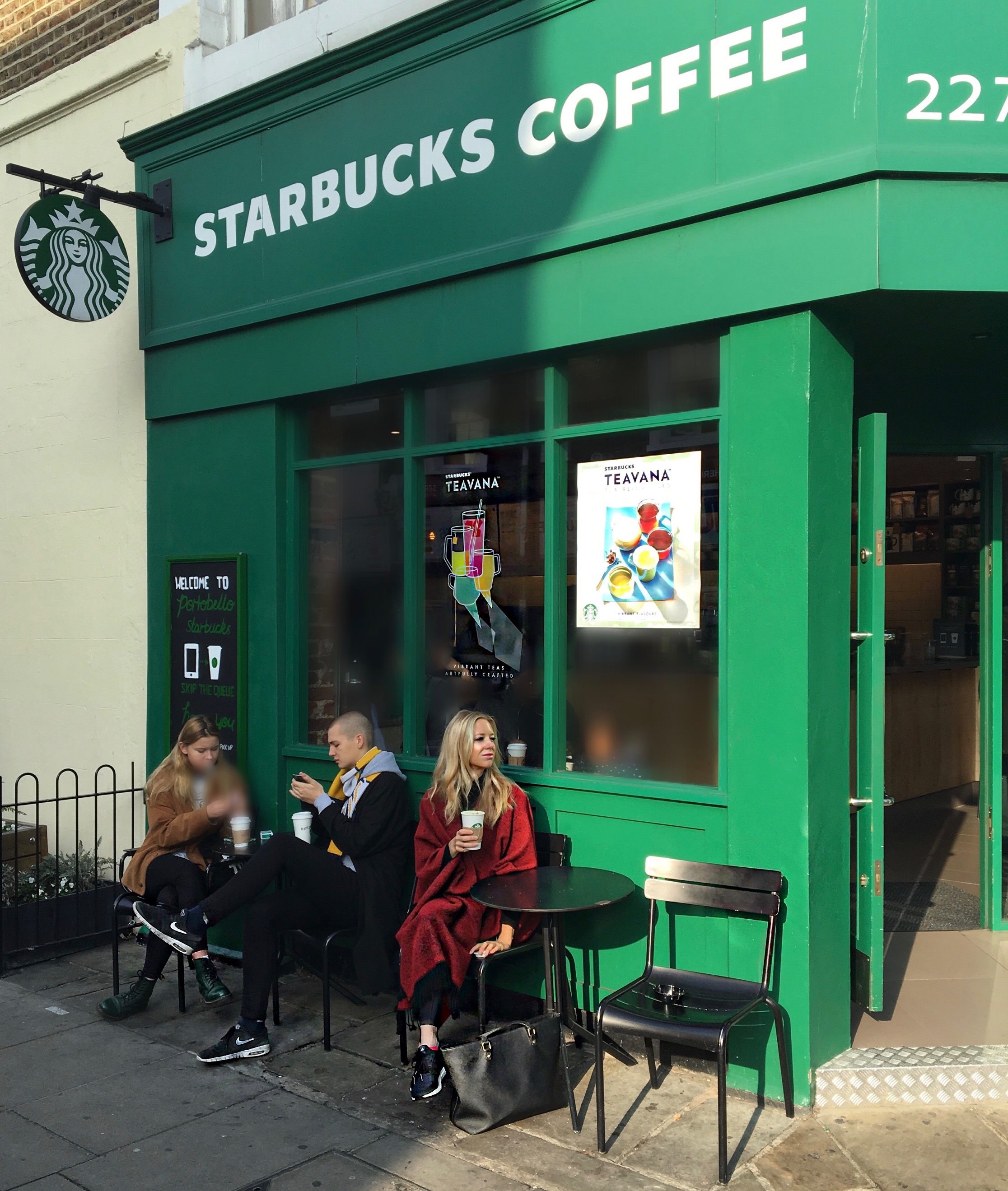 Last Sunday I arrived back in London after a hectic six day work week. It was a crisp, blue bird sky day and the sun was shining in the city. In need of a pick-me up and decompression time I headed straight to my local Starbucks. I decided to opt for something different from my usual espresso. Since the seasonal change was in the air I thought nothing could be better than to celebrate with one of Starbucks's new autumnal warming Teavana teas. As you may know from a previous blog post, I'm obsessed with matcha so when my eyes fell upon the Citrus Mint Green Tea Latte with Matcha, Cupid's arrow hit me at once.
I pulled up a pew and sipped the hot, sweet, citrusy creamy liquid. The flavours compliment each other wonderfully well and left me feeling remarkably refreshed and uplifted like a lovely long energising hug in a mug! I sat alone, soaked up the sun and savoured the simplicity of watching the real world go by in real time – device-free all with my tea cradled in both hands. And when the green goodness had all been gulped up greed got me queuing up for round two of the citrus mint matcha magic (once I find something I like I don't like to roam although that said the green tea latte and chai tea latte are on the hit list too) and this time, I got it to go.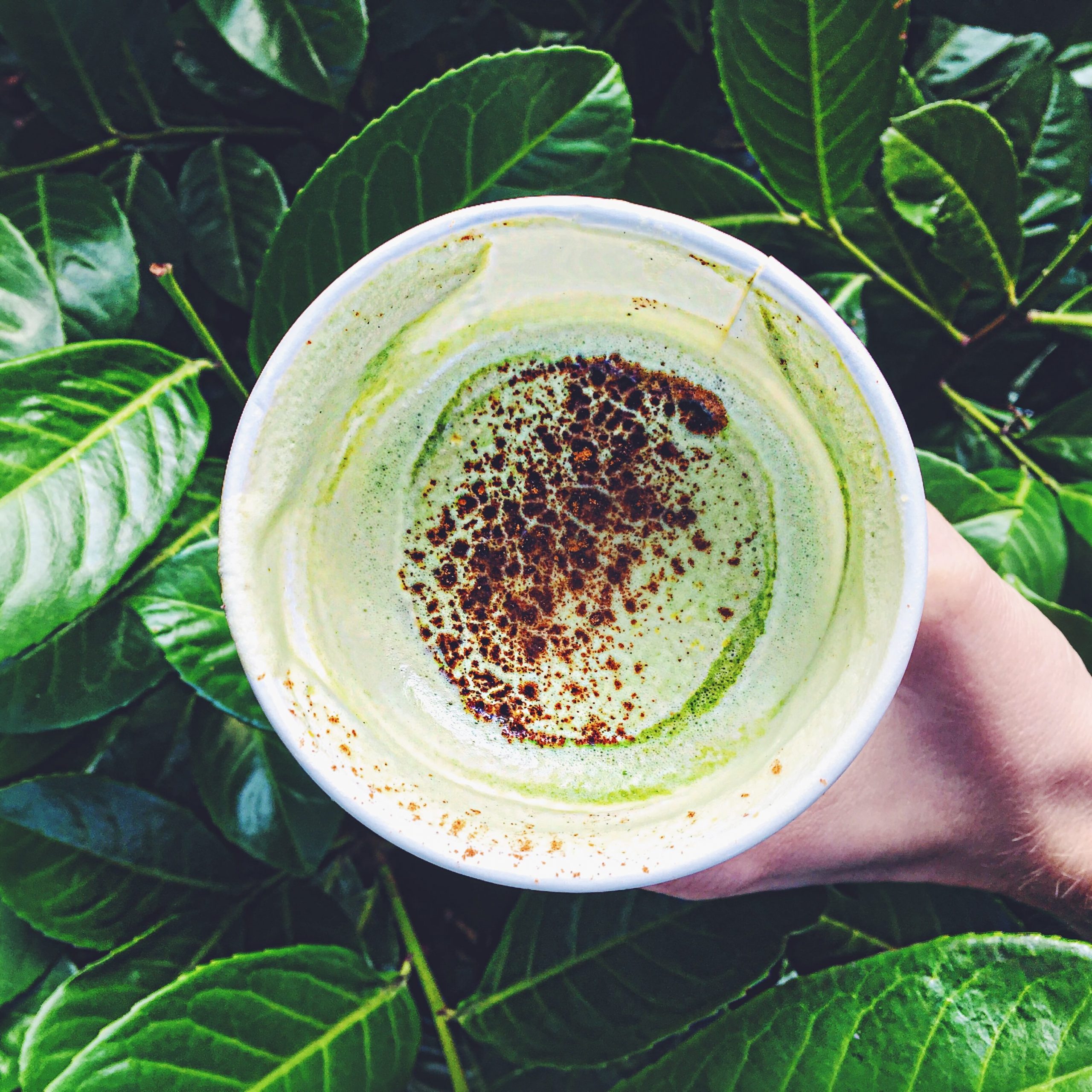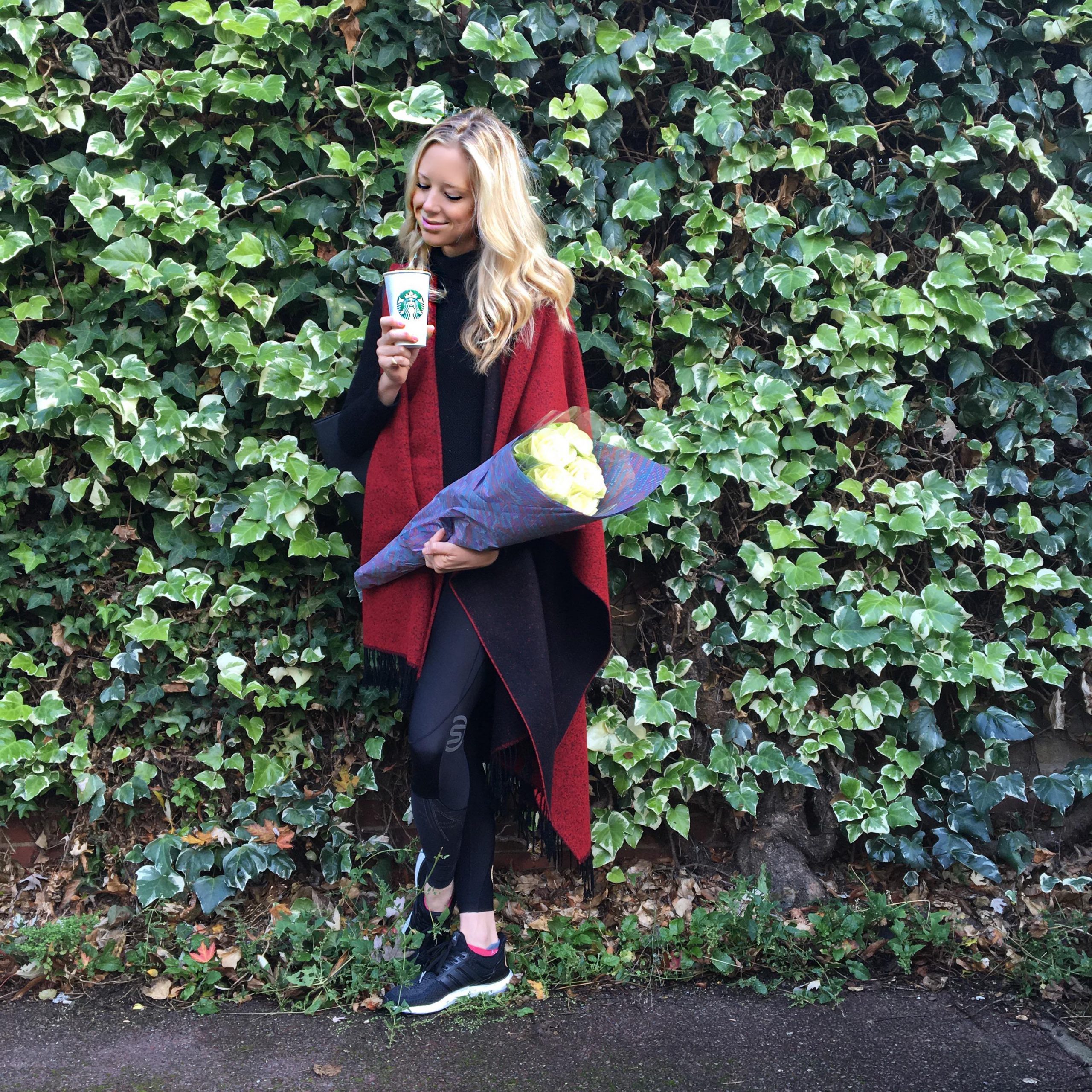 To reap the full benefits of the beautifully bright autumnal afternoon I took my cuppa to the leafy green haven of Holland Park. Exposure to nature has been shown repeatedly to reduce stress and boost well-being so off I happily trotted titillated by the tasty delights of my Teavana takeaway. It was a lovely, lovely afternoon and the "before" and "after" effect was huge. I felt far more relaxed, satisfied and content.
For more info click here.
This post is sponsored.