With the #strongnotskinny campaign in full swing you'd think any workout describing itself as 'skinny' would be given a wide birth. Not so. In fact, ironically, it seems the 'skinny' workout is all the rage . It may not be the most principled approach but that didn't stop SBC (The Skinny Bitch Collective) from collecting an army of over 84,000 strong. However, unlike collecting models as SBC does, the new Skinny Rebel Workout at The Conrad London St. James hotel is for anyone 'rebel' enough to try it. It also promises that one 45 minute session will burn 1,000 calories – no doubt the reason why a frenzy of females have already signed up for multiple classes.
The class revolves around using an altitude mask fitness that reduces your oxygen intake, therefore making you work harder and burn more calories. Participants can supposedly also benefit from an increase in lung capacity, energy production, anaerobic threshold (meaning you can workout harder for longer) and mental focus. Train Dirty London, a personal training company, started running the sessions at the luxury establishment in September, making Conrad London St. James the only hotel in Europe to offer such a regime.
As a fitness blogger and journalist, I'm always trying new innovative ways of working out but nothing I've tried so far has ever been quite so extreme as The Skinny Rebel Workout.The mask looks menacing and even though I'm respectably fit I opt to ease my way into it, starting off without it. And the warm-up is taxing enough as it is. Think running on the spot with high knees interspersed with jump squats. Next I take to my hands and knees and crawl along the floor. Crawling – that doesn't sound strenuous does it? Wrong! Crawling the SRW way is tough. "Move your right hand forward, left leg forward, left hand forward, right leg forward, keep your knees close to the ground, your abs pulled tight and perform it in perfect synchronicity" Dean instructs (sounding ever the army troop he once was). I'm telling you this one gets the muscles burning and the breath short and fast.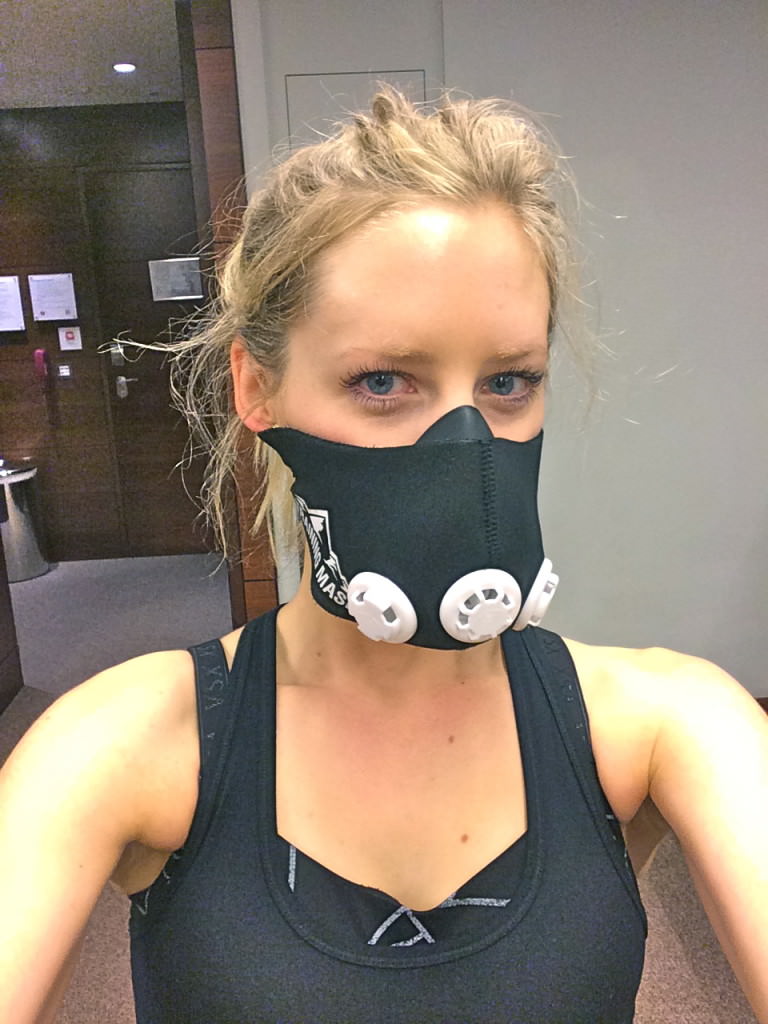 Next it's burpees and broad jumps which turns me a bright shade of beetroot and by now the sweat is poring. I still haven't donned the mask. I know I can't put it off forever so on it goes. I do some kettle bell swings breathing in through my nose and out through my mouth. It feels like breathing with a wet flannel over your face, it's confined, takes effort and makes it more of a challenge to perform the exercises. I also wonder about the hygiene of not having your own individual mask… I don't have long to ponder this however, as I move on to the mountain climbers which are doubly difficult – not just because of the mask but because I have to hold onto disks that swivel round if you're off balance thus testing your strength further.
I take an interlude from the mask when I move onto the rope, juggling each rope in either hand up and down and then both at the same time. Each exercise is paired with another – so after about 40 seconds on one you move on to the other. The next exercise is holding a plank whilst balancing your hands on a medicine ball which tests your balance as well as your strength.
To finish, it's sprints on the bike. The mask is still off – I feel I've worked pretty dam hard and I'm not counting calories so I'm not worried about forfeiting it. As the final seconds of the last sprint reach zero, I breathe a sigh of relief. The workout is functional and dynamic, it will test your strength, balance, stamina and cardio fitness – it's very effective even without the mask. But for those fitness fanatics or people who want to push themselves to the maximum – then you're bad enough for the SRW.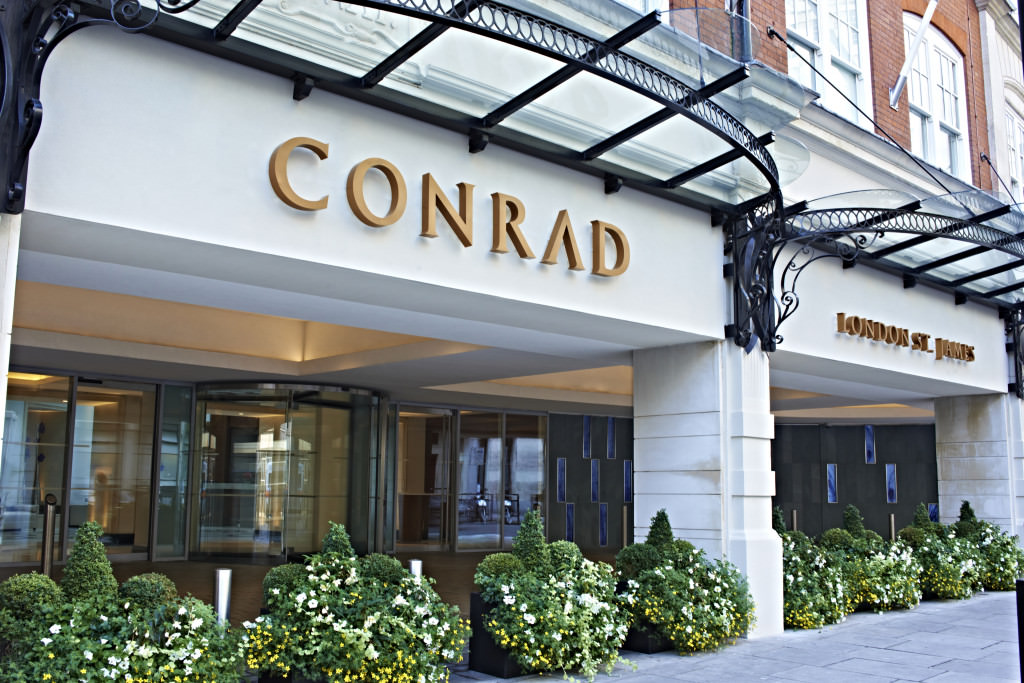 Outfit:
Skinny Rebel workouts run weekly at Conrad London St. James for both in-house guests and non-hotel guests. The workout is priced at £40 for one 45 minute session or £35 each for six sessions.
For more information and to make a reservation, email:

[email protected]

.