I recently ran the Berlin marathon with some wireless headphones with a pretty pricey cost attached. They were worth the investment for me but since then I've trialled the Audio-technica wireless headphones which are cheaper yet still high quality. So, since many of you have been asking about a cheaper alternative I really don't know a better suggestion than these.
The ATH-SPORT 70BT wireless in-ear headphones feature 9 mm performance-enhanced, carbon-coated drivers which basically means they deliver clear and powerful audio. When I'm hitting the track especially for my speed workouts this is important to me! The powerful beats really do help to push me to keep faster pace. Unlike wireless headphones I've tried in the past these have a comfortable ear-hook to keep them securely in place, which is a must for me as the last thing I want to worry about when I'm sprinting is the earphones falling out. I never answer calls or texts when I'm training (unless urgent!) but if you're using the headphones whilst walking for example, the in-line mic and controls lets you easily answer calls as well as giving you easy access to music control. If you're running around a city or crowded area you can stay safe whilst using the headphones by switching the ambient noise hear-through function on (activated simply by tapping the left housing) so you hear the sounds around you for safer use outdoors.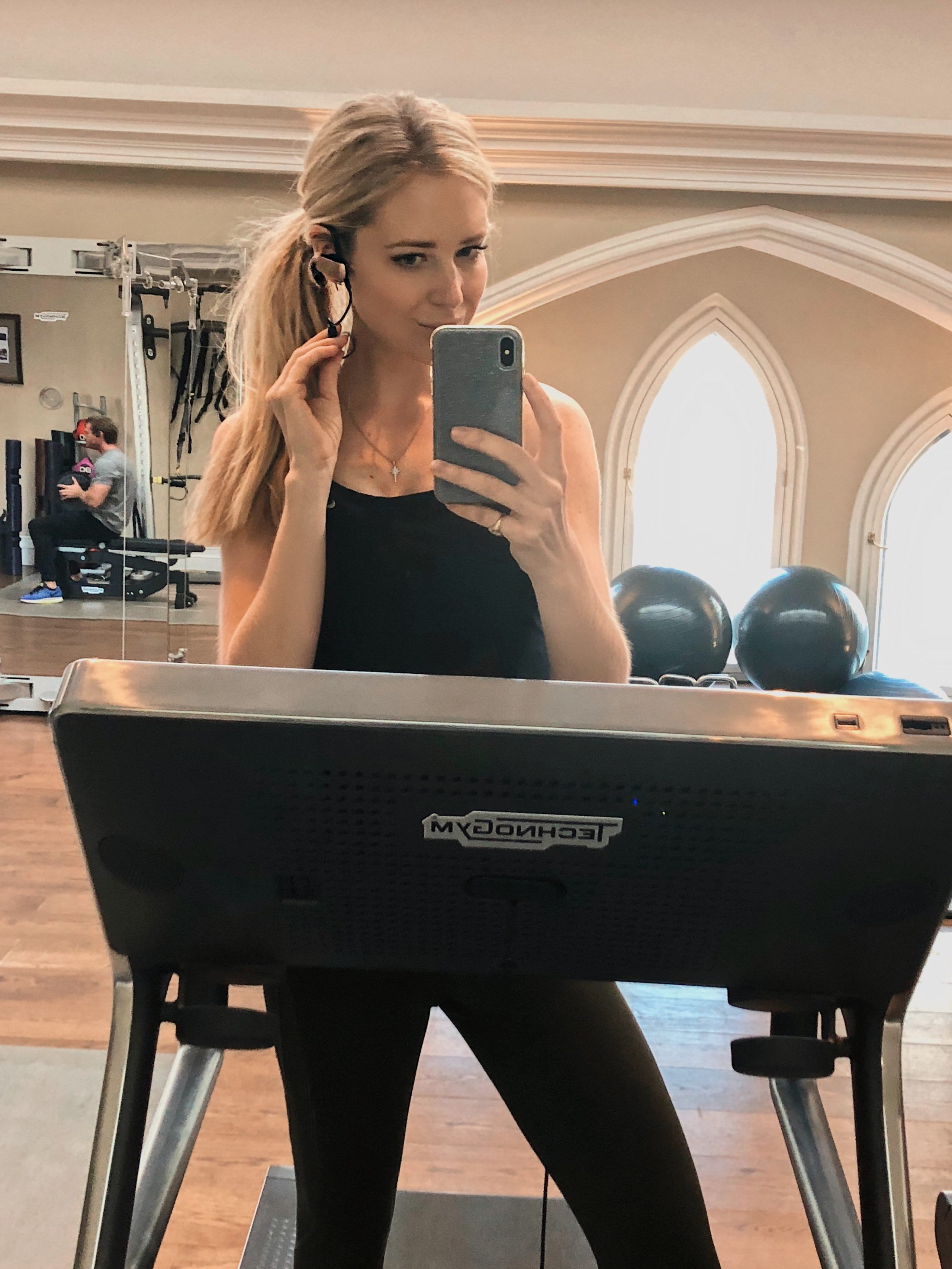 The headphones are waterproof so no amount of sweat or even hand-washing will harm them. Definitely important if you're killing it during your workouts! If the earphones are fully charged then you can use them for six solid hours before they need a recharge. As for the cost? They are under one hundred pounds which, for what you're getting, is more quality bang for your buck than many other wireless headphones on the market. I'm not kidding when I tell you that in the past I bought some cheap as chips brands only to have them brake on me or turn out to be completely impractical. If you go for these options then take it from me, you'll end up spending double when you finally realise that they simply don't cut it.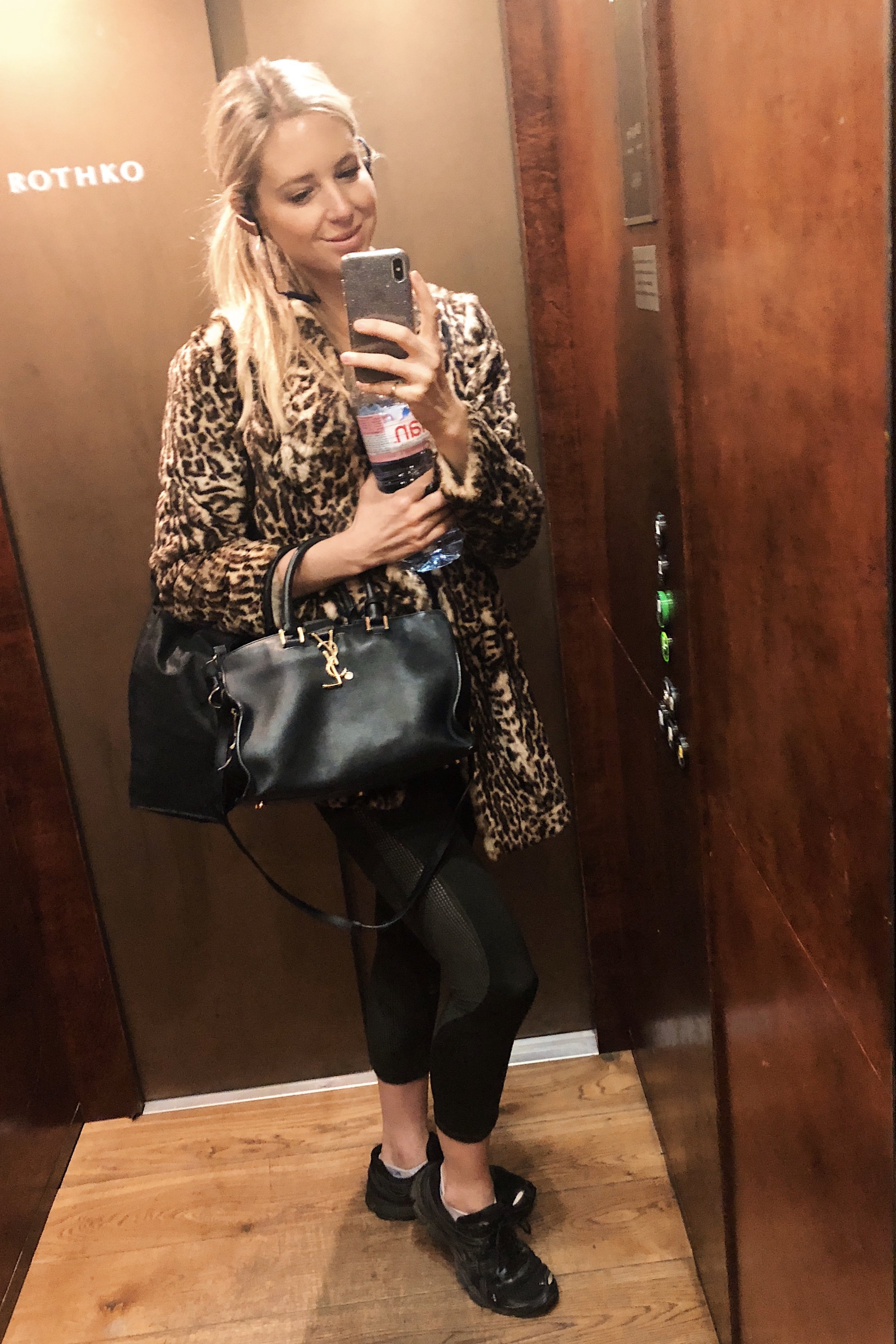 I don't always exercise to music. Sometimes I like to run and concentrate on my form and technique so I'll leave the headphones behind. A study recently showed that if you are looking to improve your performance, then you should workout with music every two sessions out of three. This way you're not becoming desensitised to the effect of the beats on your brain and therefore will notice the boost the music gives if you stick to this ratio or below.
If you're not much of a gym bunny, then try using the headphones on a walk. I'm obsessed with podcasts (Tim Ferris, Oprah Winfrey, Sam Harris to name a few) and I love listening to them on walks. It's one of my favourite ways to slow down, be outside and in nature, move and learn as I go! I really hope this post helps boost your workouts and your fitness and enjoyment! Any questions please don't hesitate to ask.
The Audio-technica headphones are available in black (ATH-SPORT70BTBK) and rose-gold (ATH-SPORT70BTRGD).
*IEC rating "IPX5" ("Washable"). The headphone may be washed using running water (not completely waterproof).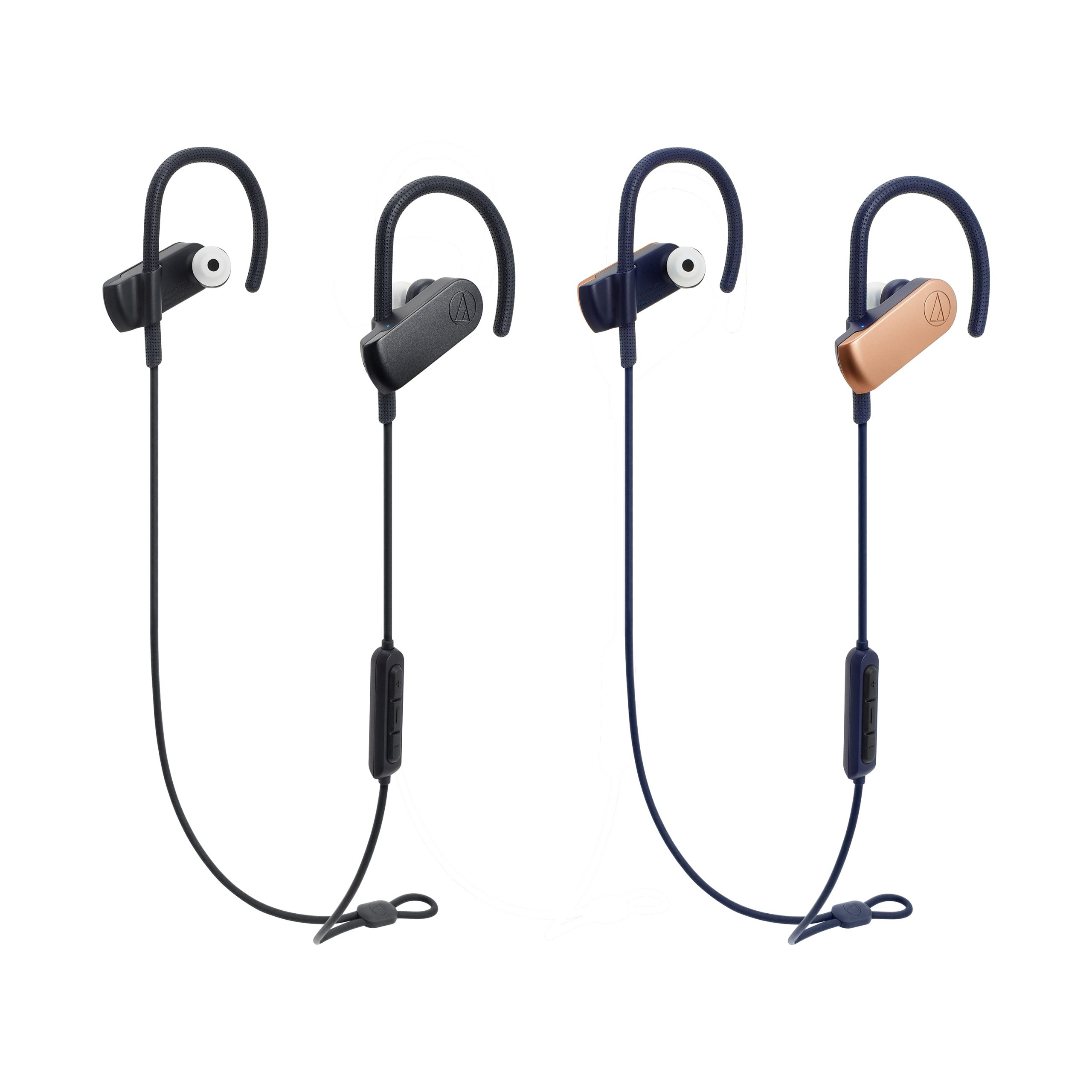 audio-technica.com