Day Two of Optimal Fitness Week. I woke up feeling ready to work it. That is – ready to give the morning circuits, the kickboxing, the TRX, the  boxing aaaaaand the yoga – my all.
Happily, the sun made an appearance so we did the circuits outside with the awesome Faye Lovell. This girl rocks! She somehow managed to make each session super engaging, effective and dynamic. The circuits (pictured below) started with an energetic warm-up before the burpees, sprints, lunges, mountain climbers and the like ensued…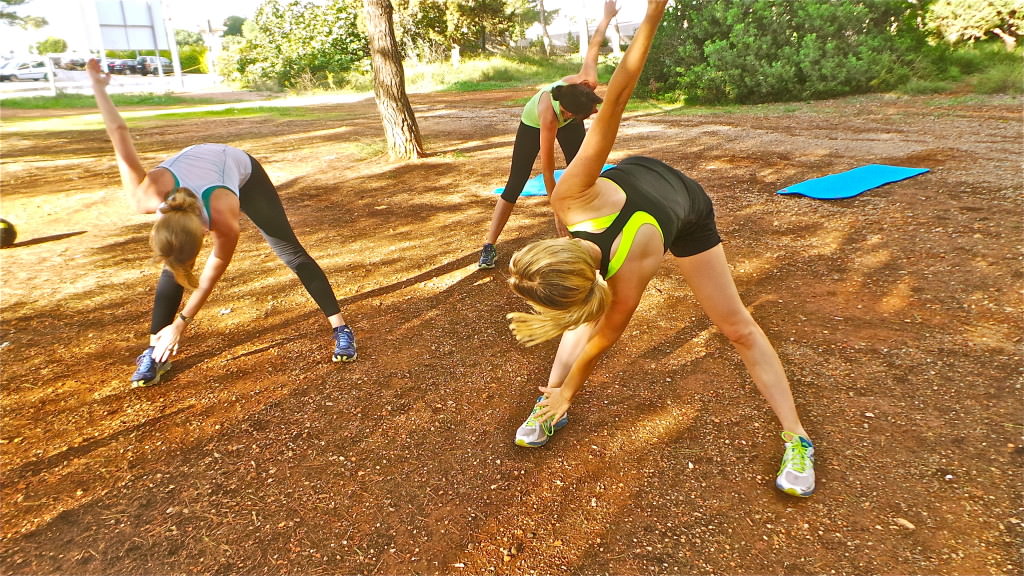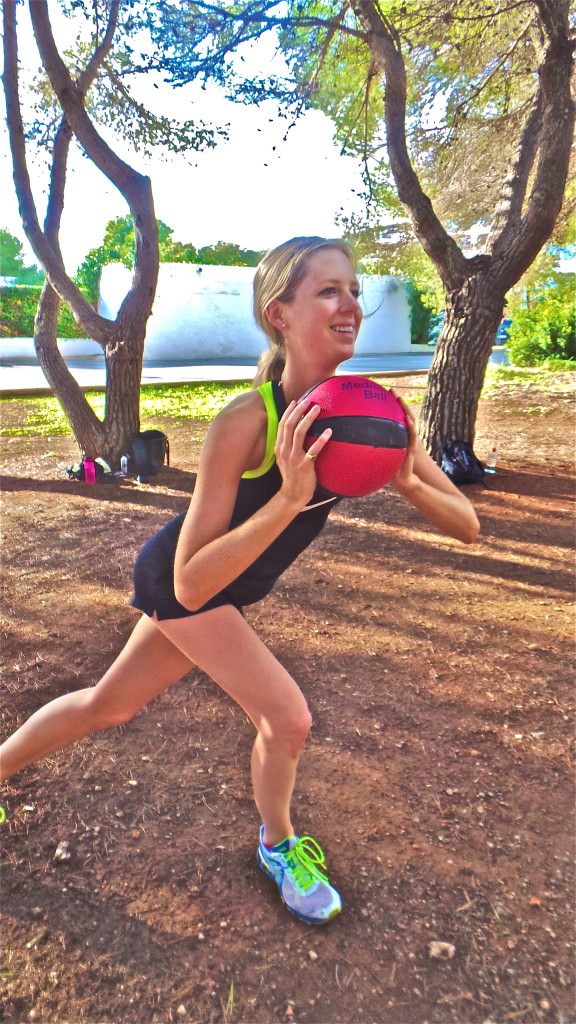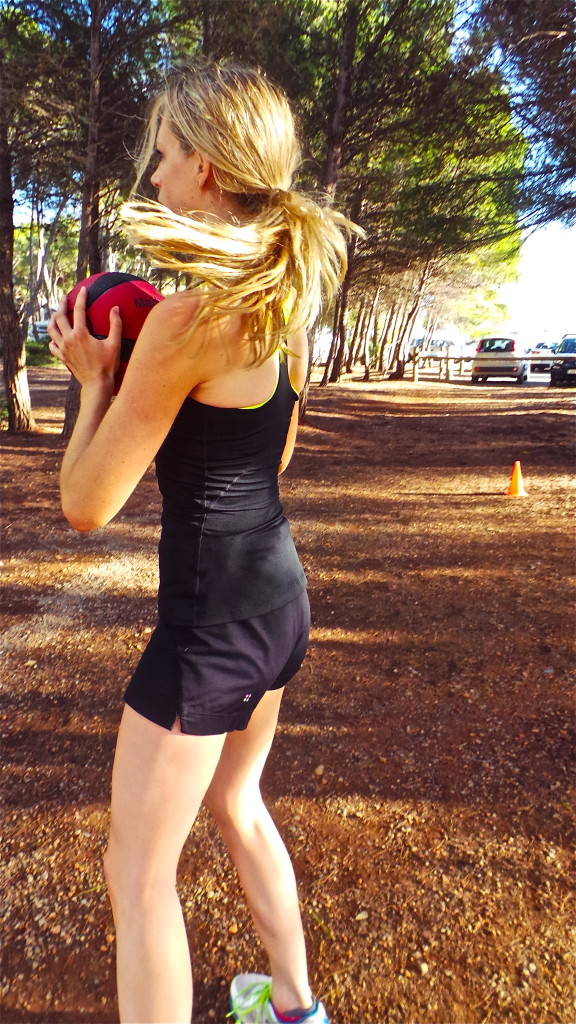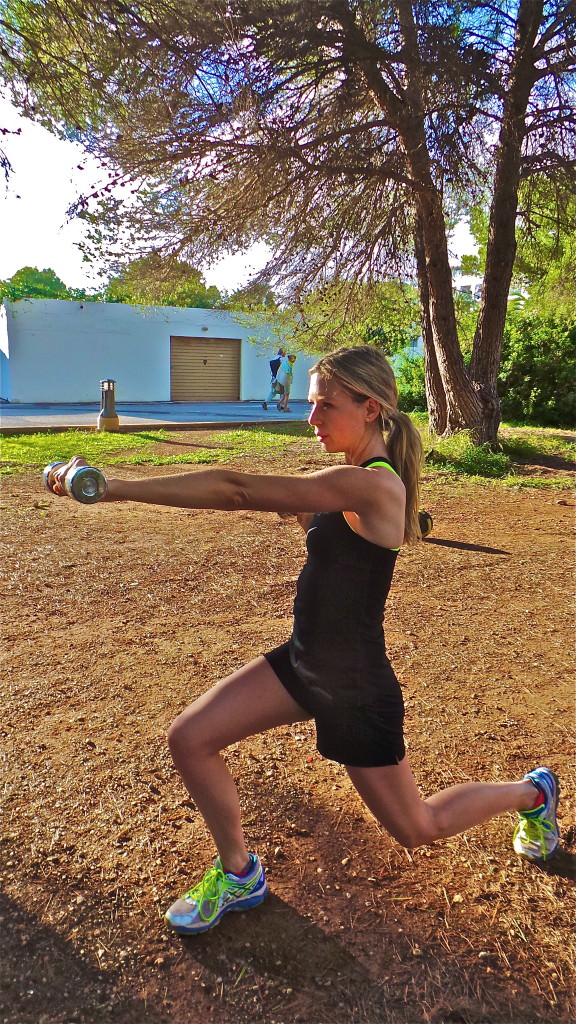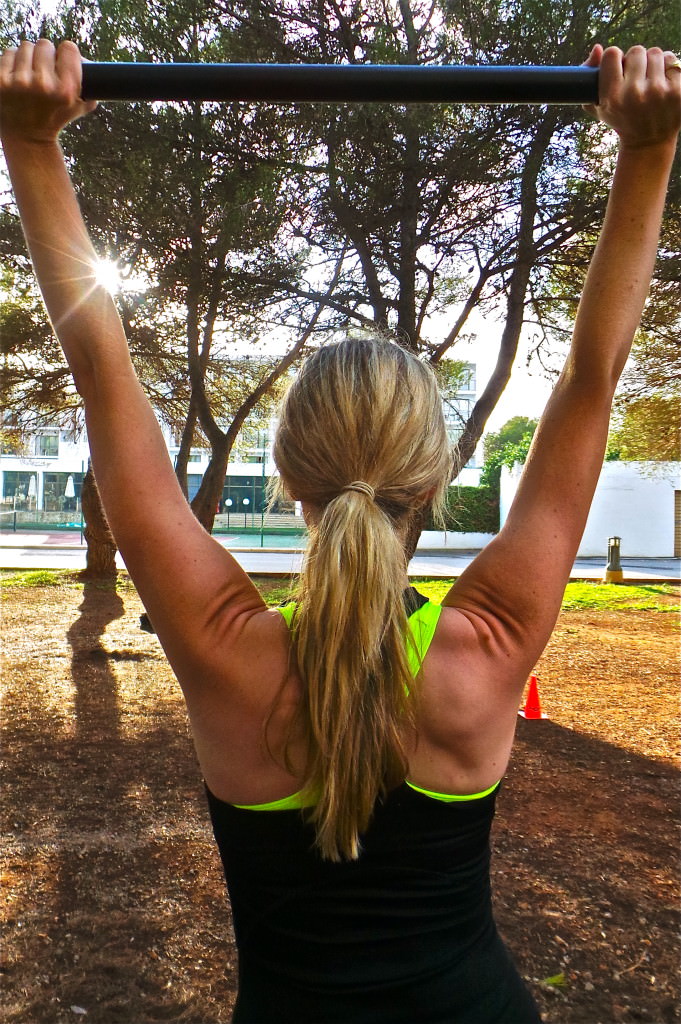 Doing these exercises outside in the dappled sunlight and shade of the tall pine trees felt so invigorating. I love being outside in nature and it's something I really relish and I'm all too often deprived of it living in London. Plus, with a beach as the backdrop and sweet smelling pine air –  it really doesn't get any better.
Exercising in the elements is something Thirty Eight Degrees North are passionate about – and I love this because it brings so much more to your workout. You can breathe great big lungfulls of fresh air, the wind will be your AC, and the surroundings will make you feel a million miles away from a souless studio, adding more motivation to your workout.
Next up was kickboxing. Sadly the weather didn't last but the session required so much concentration I didn't have time to notice we were back inside. But just so you know, this is what it was supposed to look like…
Kickboxing (along with running and boxing) is my favourite sport and although I'm an amateur I still love it! It's a great way to release tension, break a fierce sweat and completely forget about the world around you. And with Faye leading the group, I felt I definitely improved my technique.
By this point, we had worked up quite an appetite as you can imagine. You know that feeling when you're so hungry and you eat something deeeelicious you feel like you've arrived in total foodie heaven? Yup, this happened at the hotel at Alabastro restaurant – where you'll eat lunch and dinner if you opt for full board. I just cannot even begin to tell you how happy and amazing this food made me feel. That's no exaggeration I promise.
We were bought appetisers of vegetables with garlic dip which was so tasty and moreish. We devoured it in seconds along with our green juices (obviously).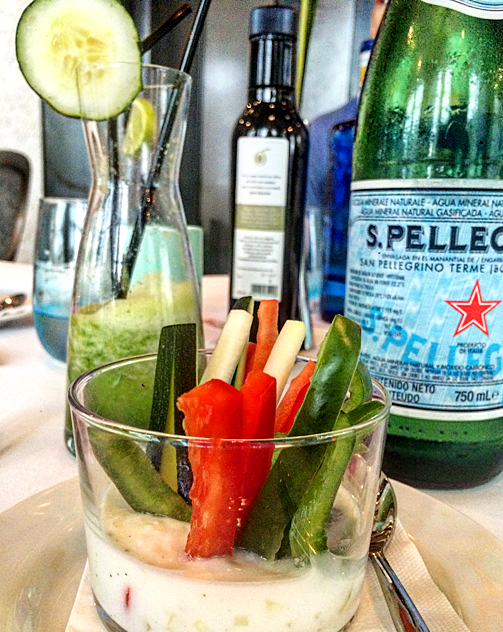 Next up these rainbow plates of pure joy arrived.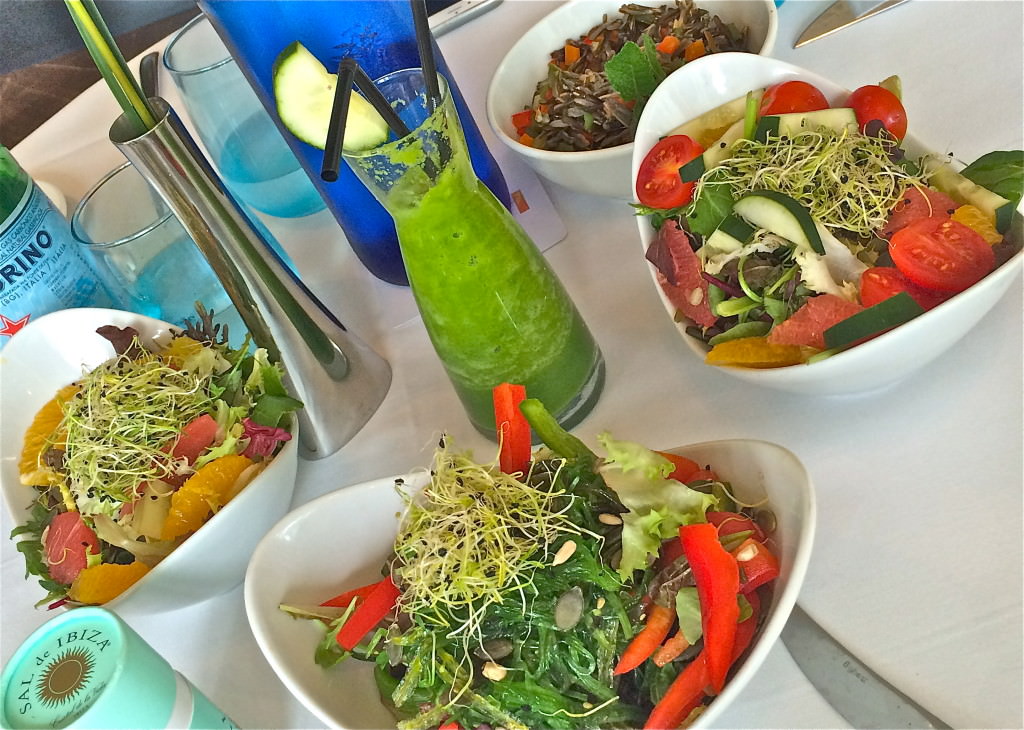 The grand finale was this melt-in-your-mouth salmon on a bed of aubergines and a side of seaweed and cherry tomatoes. It's the best dish I've had in so long and so healthy and nourishing to boot.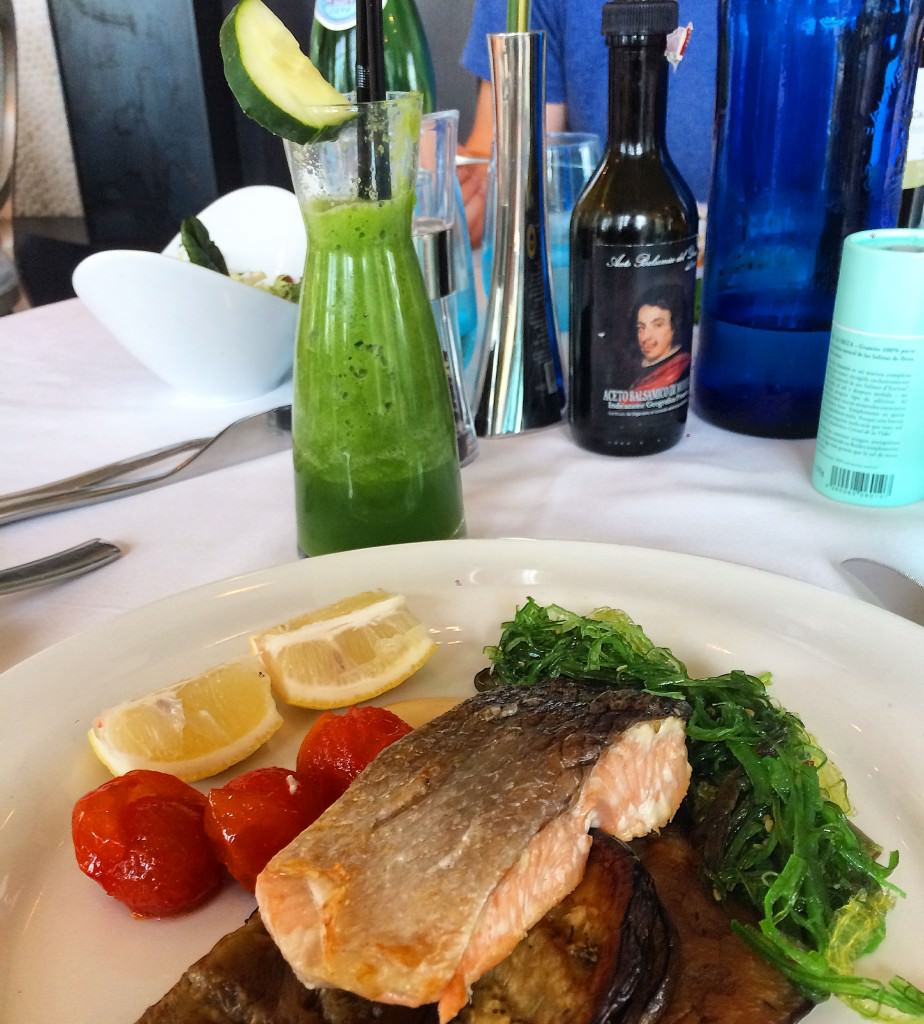 We had just under an hour to digest before getting back in the studio for TRX training. I really enjoy this exercise. I've grown to love it after signing up to 10 classes at Core Collective in London – as I find it's really effective at strengthening and lengthening muscles whilst also providing tough cardio elements.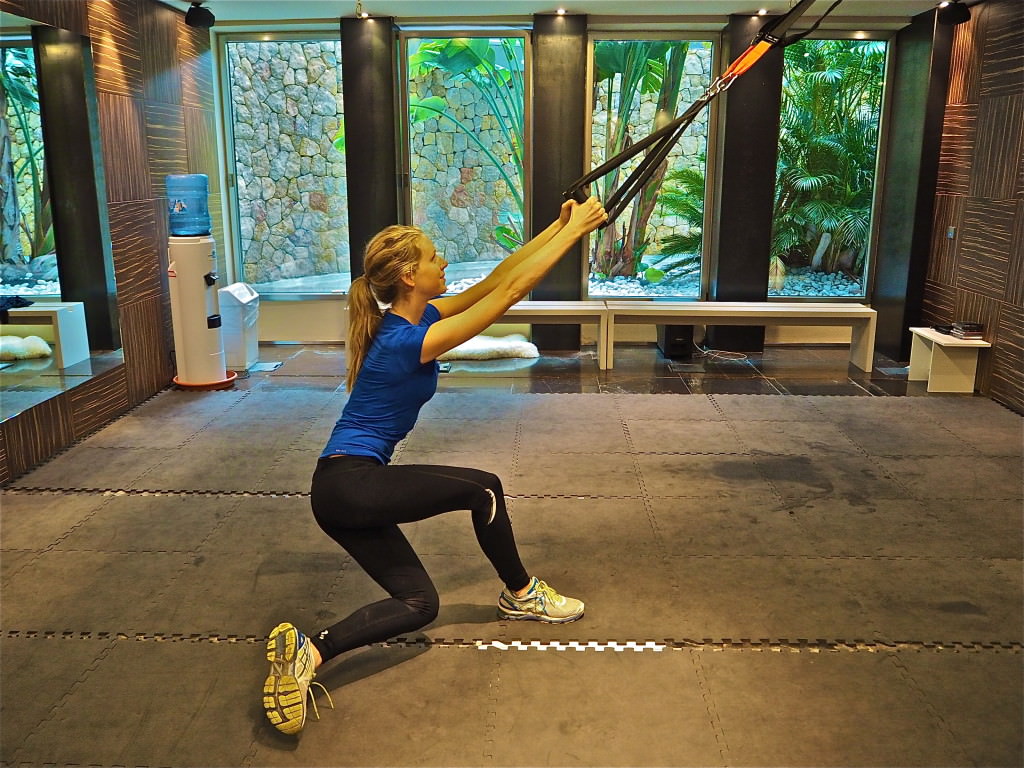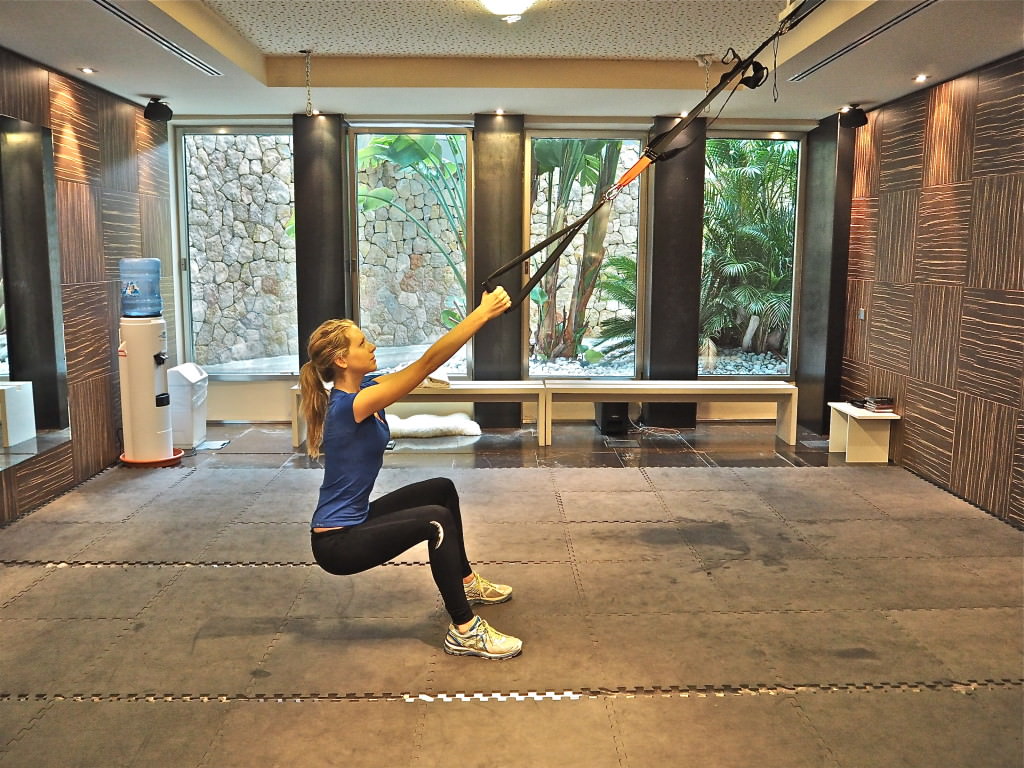 Think that's enough for one day? 38DN didn't. It was time for yoga to calm our bodies ready for a restful night's sleep. It was a beautiful class but still required us to hold some challenging postures.
After all the exercise and delicious food – I should have been knackered – but my mind and body felt so invigorated I just didn't feel tired. So I ran myself a hot bubble bath, got the detox concoctions and totally chilled out – the best feeling after a super active day.