When the seasons change so too does our external environment. Sunlight exposure, temperature, wind, rain and natural life all fluctuate and this obviously has a big impact on how we feel and even how we look. We're usually happier and more energetic when we have a decent amount of sun exposure and an environment that's rich with life. But when our external environment is harsh, urban, polluted and our skin is exposed to all kinds of extreme weather and temperatures viruses like colds reign supreme, skin feels dry and delicate and our mood and energy often take a nose dive.
To help manage the effects of the changing seasons, Hello Day has designed supplements specifically formulated by doctors and pharmacists to help you prepare and manage your body, mind and spirit throughout the year. I was sent the Spring box which contains four coordinated food supplements to balance vitality, stimulate libido, activate circulation and detox digestion. They are no substitutes for food but supplements to be used within the framework of a healthy life and balanced diet.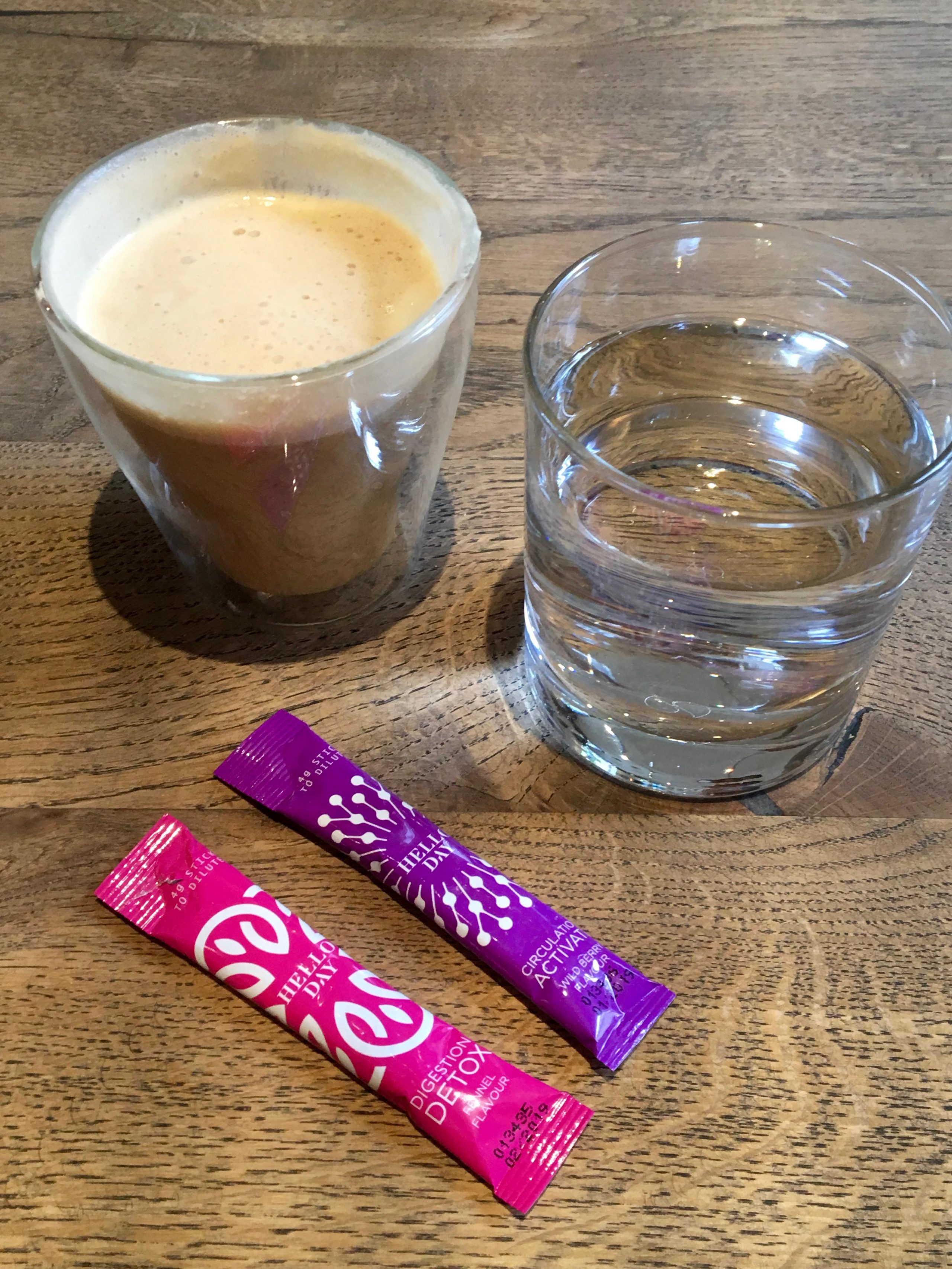 The arrival of Spring definitely lifted my spirits and my overall feeling of wellbeing. However, I noticed my skin became drier than usual (this frequently happens to me when the seasons change) and the days when the sun didn't shine – my mood and energy levels definitely dampened. For my skin, I noticed that taking the two sachets (Detox and Circulation) and mixing them with water really helped me to maintain my hydration, which in turn made my skin feel less dry. It's funny how you can forget that hydration starts from within and there's only so much face creams can achieve. Recent weeks have been brimming with birthdays, booze, late nights and a big lack of sleep! It's been great fun and I'm all for balance – but it has been a lil more leaning on the overindulgent side and my body definitely started to feel in need of a detox! The detox sachet gave me some support getting back on track, containing fennel (a mild slightly sweet taste) which supports a healthy appetite and aids the digestive tract in a detox cleanse. The circulation sachet combines red vine leaf and blackcurrant berries to help improve blood circulation and lower blood pressure naturally, which also helps to aid energy. And it tastes amazing! I ended up mixing the sachets together and it felt like a treat. The red vine leaf makes you feel like you could almost be sipping the real deal!
As for the tablets; Vitality Balance and Libido Stimulate – these were easy to take and also full of goodness. The Vitality tablets combine magnesium and Siberian ginseng to help reduce tiredness and causes of fatigue while strengthening mental and physical energy. The Libido Stimulate combine maca and magnesium to help reduce fatigue, address loss of libido and promote desire. It's hard to know exactly what the effect of taking these tablets were as there are so many factors that contribute to vitality or lack of it. However, I did like knowing that I was receiving extra support and looking after my body well which in itself, I'm sure had a positive effect.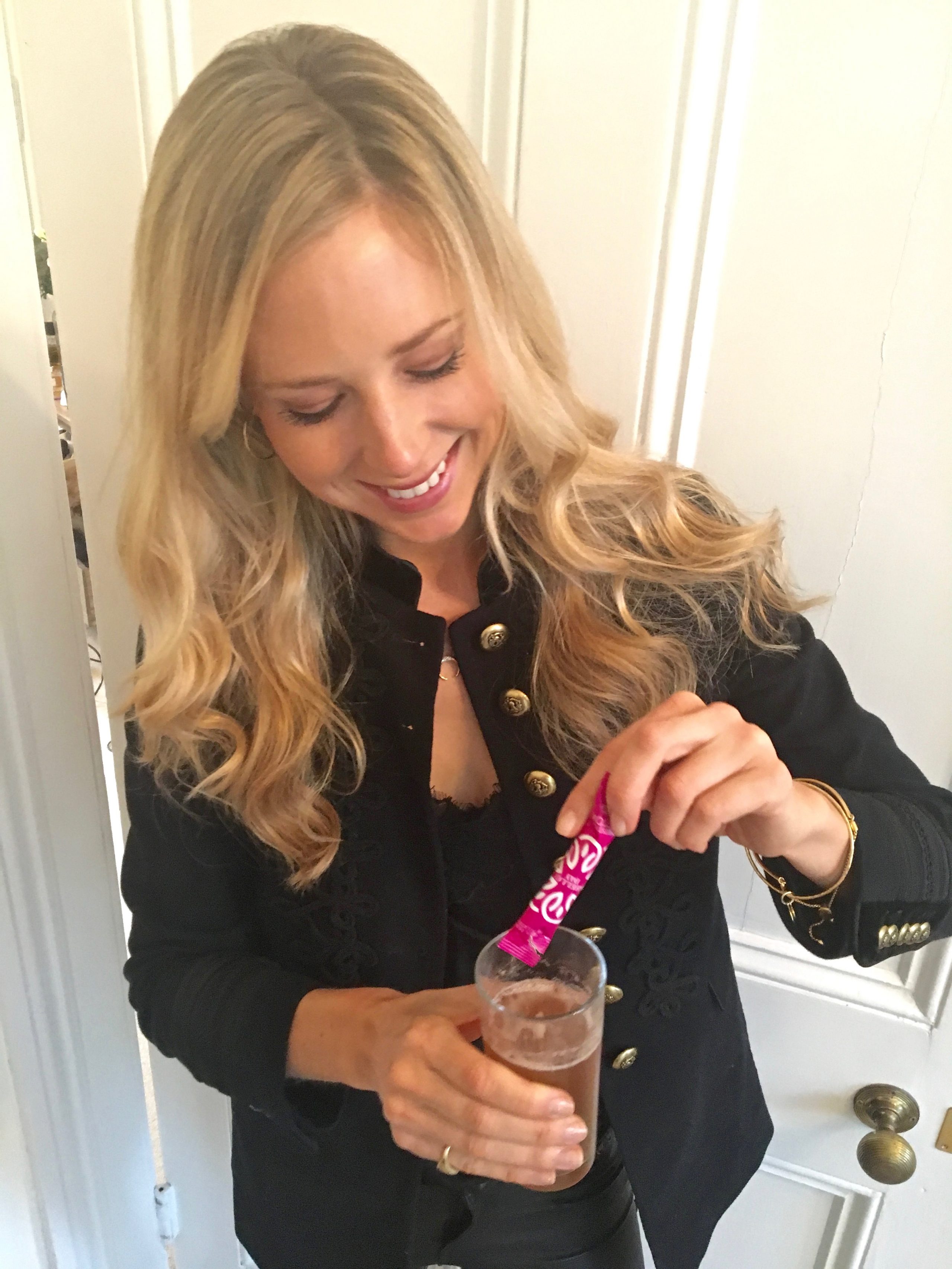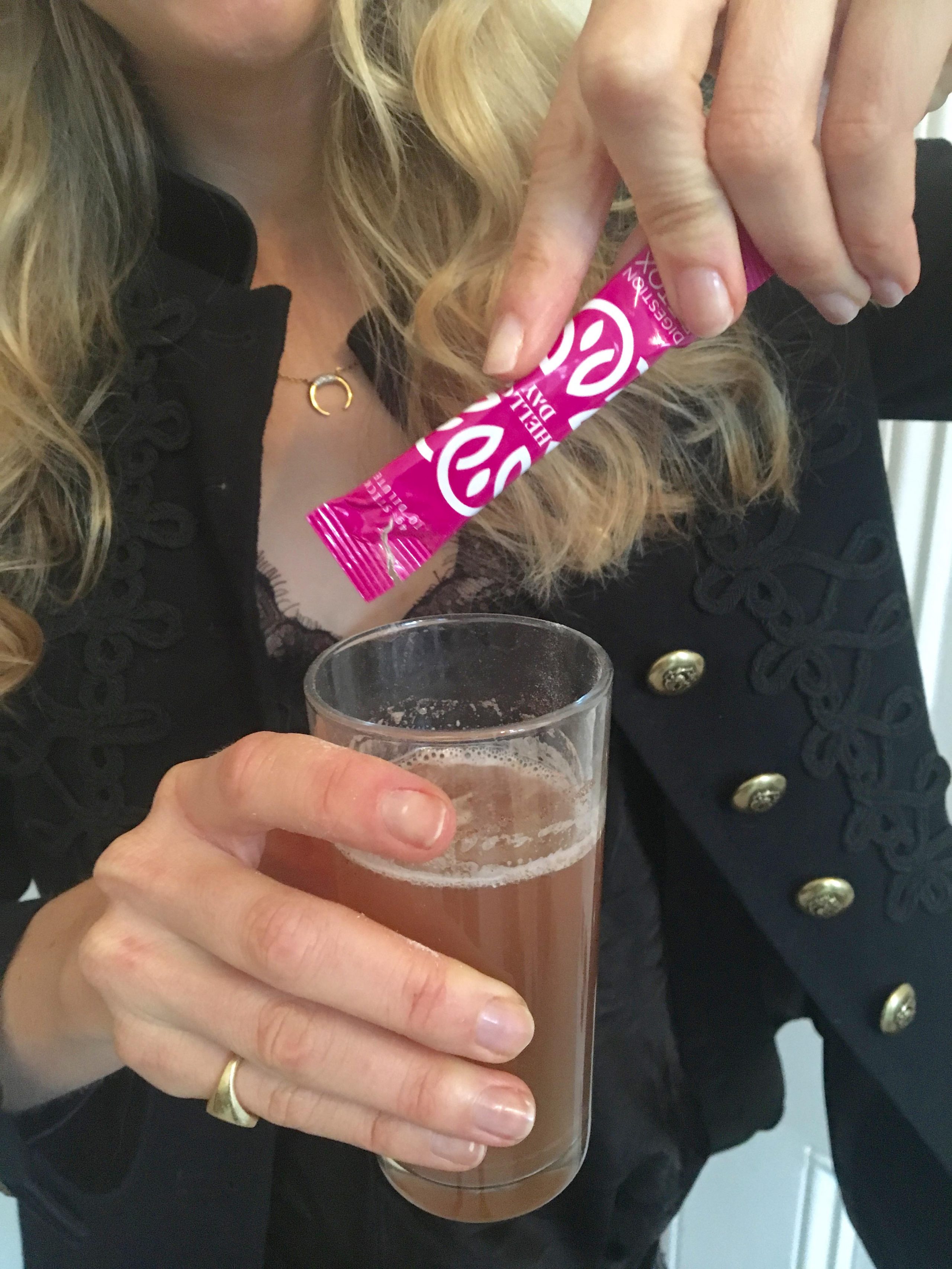 The sachets and tablets are so easy to take on the go and I think they're a great addition to a healthy diet and lifestyle. I can't wait to see what's in the summer box!