Earlier this month I was lucky enough to have a lovely time in Latvia – as well as a painful one (more on this in the next post)! I'm so grateful to the Latvian tourist board for the invitation to visit for many reasons, not least because without it I'm not sure I'd have ever had the delight of discovering the country's natural charm and beauty, which deserves to be celebrated.
Before my arrival in Latvia, Europe's second greenest country, I had a pretty undeveloped idea of what to expect. Judging by its location in the Baltic region of Northern Europe (bordered by Russia, Belarus, Estonia and Lithuania) I imagined it would be colder than the UK (wrong! At least it wasn't for my visit) and much less populated (1.91 million compared to the UK's nearly 67 million). I knew I'd find culture in its capital Riga, which some basic research taught me is home to notable wooden and art nouveau architecture, a vast Central Market, museums and a medieval Old Town with St. Peter's Church. As for where I'd be staying, I was looking forward to being right on the beach in Jūrmala, just thirty minutes from Riga, and staying at The Baltic Beach Hotel and SPA close to some of Latvia's dense, sprawling forests (the floors of which, I discovered during my stay, are carpeted with wild blueberries). But I had no idea of what the atmosphere would be like, what the people would be like, what the food and general feel would be like. It was all TBD…
The Baltic Hotel and SPA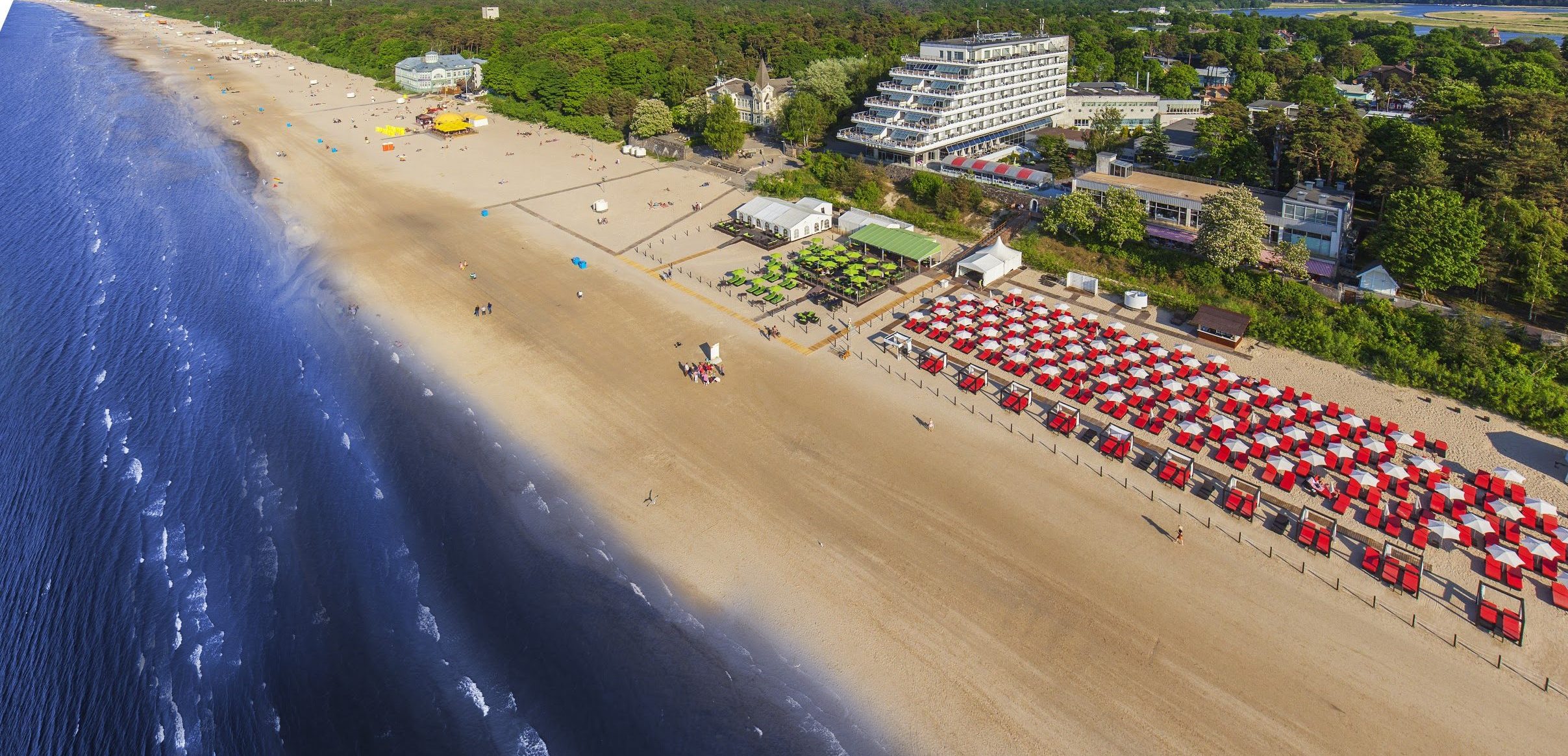 My visit was scheduled to coincide with capital's marathon. The Tet Riga Marathon holds the IAAF's highest quality label, the gold label, placing it alongside other European Gold marathons such as Paris, Berlin, London, Vienna, Madrid, Prague, Amsterdam, Valencia and others. Gold Label marathons must have at least six women and six men from the world Top 200 rankings, and at least four from the European Top 100 and the Tet Riga Marathon gives elite athletes the chance to qualify for the Olympic Games and World Championship. Other distances were also available to run; a half marathon, 10k, 6k (one for adults and one for under 18's) plus a 4.2k family run. The 10K was my choice because having been travelling so much this year my training has been speed-focused since longer distances require a bit more time and maintenance in terms of muscle mobility and strength-work.
I arrived in Latvia late in the evening leaving a day to leisurely settle into Latvian life before the big sprint! After a good night's sleep I was eager to look at Latvia's landscape and discover its character. I awoke to sunny skies and one hell of a delicious "detox" breakfast buffet complete with traffic-light coloured fruit and vegetable smoothie shots, salads and all the usual breakfast suspects plus some very extra devilish treats. (See my IG stories!) My healthy brekkie was accompanied by a thoroughly dreamy idyllic view. As its name suggests the hotel sits right on the beachfront and has long wide windows to showcase expansive views of the golden sands and sparkling Baltic Sea. To my surprise and great pleasure there were no palm trees apparent but instead grand Horse Chestnuts majestically line the beachfront and were in full bloom during my stay. These great trees seem so much more refined and charming than the common-place palm tree and lend an old-world whimsical vibe. I soon realised that this scene summarised Lativa perfectly. Charming, green, blooming with nature, effortlessly unique, whimsical, wonderfully understated, warm and welcoming.
But before my trip into Riga I had a very important appointment to keep and complete. From breakfast I happily hopped into my bathrobe and skipped down to the spa for a massage. I mean someone's gotta do it right?! But in all seriousness I so appreciated the pre-race massage as my muscles had been feeling tight and I revelled in every moment the excellent therapist soothed the knots away. One hour later I emerged blissfully, feeling much more supple and ready to get properly acquainted with Latvia, albeit with a massive mark across my forehead from being face-down on the massage table. Massage walk of shame here I come…!
I was met and driven beautifully to Riga by Latvia's health rep (who also acted as my second mummy during my stay!). If you look on my Instagram stories you'll see the beautiful old-school serene scenes that unfolded in front of my wide eyes as we strolled through Bastejkalna park. I had to stop multiple times to capture the delightful charm of it all. It felt like I stepped back in time to The Sound of Music days. All that was missing was a sing-along and Captain VT. Hell if he'd appeared I'd have been in heaven. Reality wasn't hard to contend with though. There was even an accordion player parked by a bridge that made the perfect soundtrack to my waking dream since singing is sadly not a talent I possess! People were punting down the river, kids were eating ice creams and dogs were in hot pursuit panting happily behind them. Time seemed to slow down and all felt right with the world.
The park was right next to the marathon expo and so after collecting my race number and chip it was time for lunch at Andaluzijas Suns – a super Mexican restaurant with healthy and not so healthy options! My Latvian mummy and I went for healthy poke bowls which were the perfect pick-me up and pre-race fuel.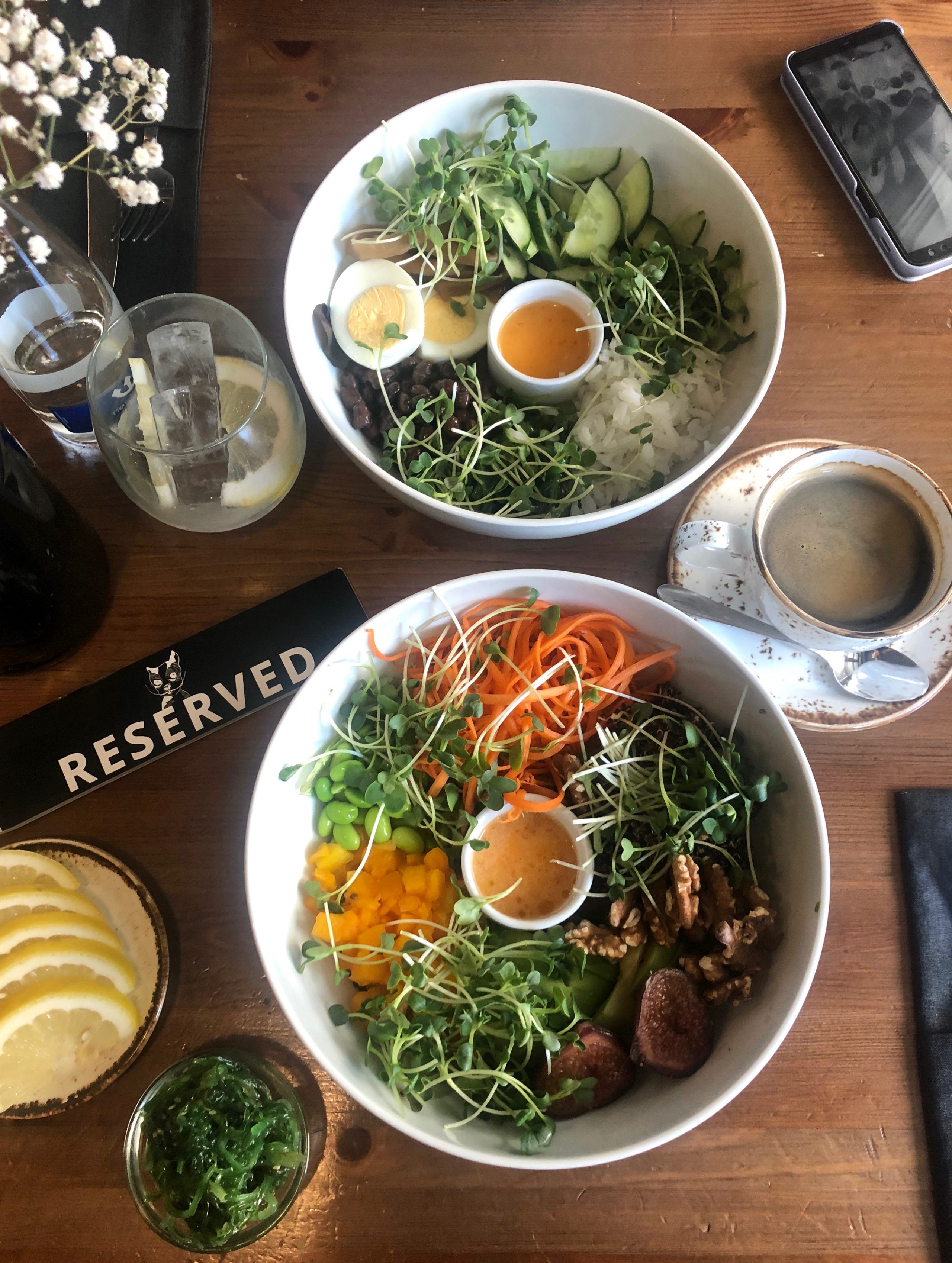 The rest of the afternoon was spent moseying around Riga. It was a hot day, about 28 degrees, and I was rather anxiously wondering how I'd fare racing through the streets in even hotter temperatures the next day… But I didn't have much time to worry when I was surrounded by such quaint, colourful architecture and happy ambience.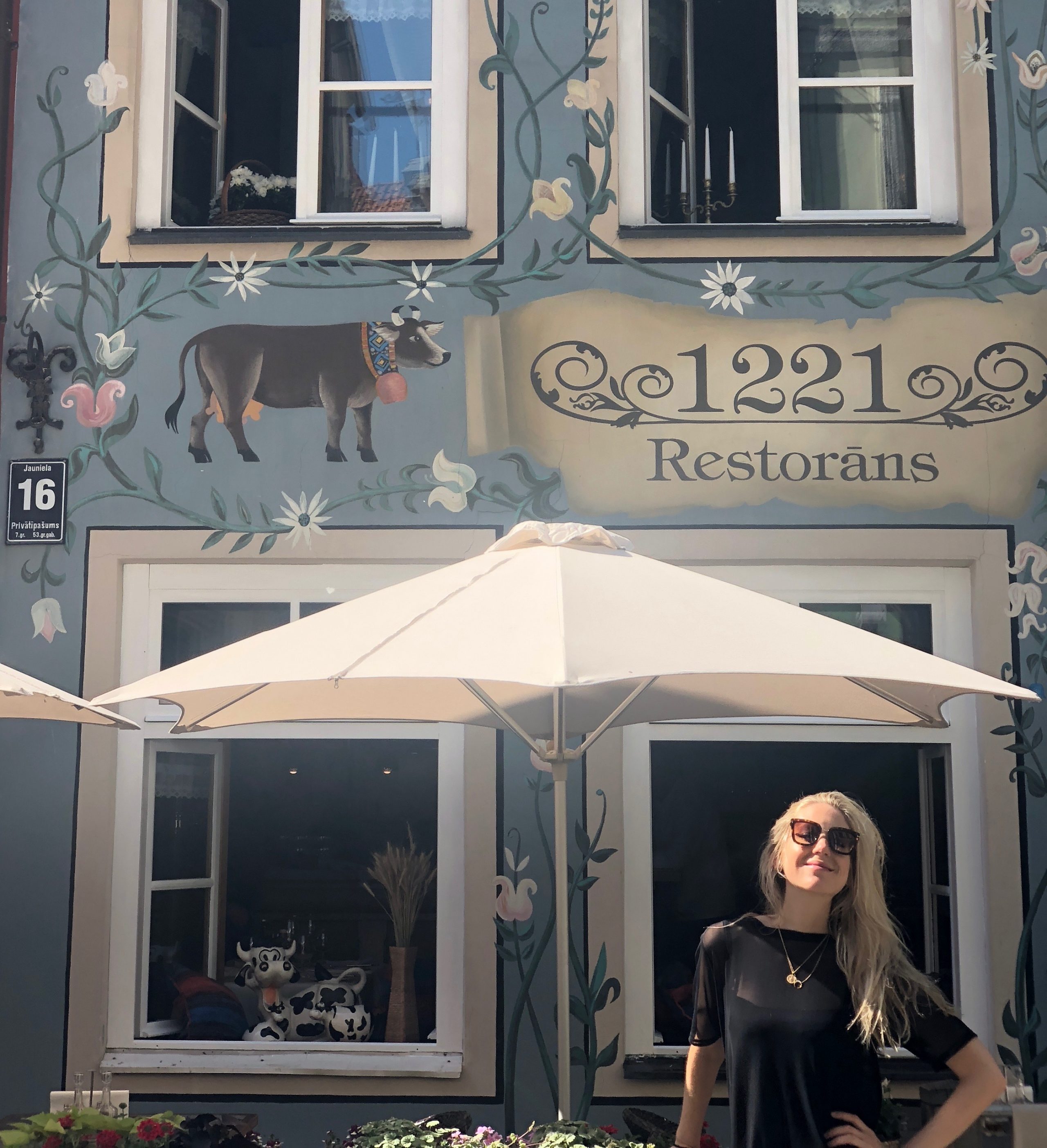 A few hours later I arrived back at the hotel for dinner. At 9pm it was still light and I enjoyed a stroll along the beach soaking up the sweet magic of Latvian life whilst I could. The times of sunrise and sunset in Latvia are significantly influenced by the country's very northern position in the hemisphere. The days in summer are long and short in winter. With up to approximately 18 hours the longest days happen in June and in December a night in Riga lasts almost 18 hours…
Tomorrow the pace would be somewhat different. Race time was less than 24 hours away…