STRESS. How many times do you hear that word each day? Well, according to WHO (World Health Organisation) we're hearing it more than ever before. In fact, WHO have declared stress as "the health epidemic of 21st century" costing American businesses an estimated 300 billion US$ per year.
Whilst some research argues that a little bit of stress can motivate people and get their creative juices flowing negative stress, however, has proven to have a detrimental effect on many people's health. Whether it results in physical burnout, mental fatigue, anxiety, emotional imbalance or spiritual emptiness- when we operate on zero, we are as good as useless to ourselves, family and in the workplace.
So first thing to NB? YOU ARE NOT ALONE. It's easy to think that whilst everyone else is killing it in their careers, relationships and general glory that we're the only ones falling by the wayside. THIS IS NOT TRUE! It's only human to feel anxious and there's no one alive who manages to skirt around stress.
Every week I'm going to interview or feature someone inspirational and share common causes of stress and top tips on how to tackle it. First up we have the gorgeous and talented Lauren Armes, founder and director of the top wellness consultancy company, 
Well To Do
. I invite you to leave any comments and join in the conversation. Let's bust stress together!

1. What are your stress levels like usually (Rate 0-10 scale 10 being highest)
 Lauren: Around 3-4 during the week, and more like 2-3 on weekends!
 What makes you the most stressed? Do you feel more stressed when you miss a workout?
 Lauren: I'm most stressed out by uncertainty; for example where I'm not 100% on the outcome of business or life decisions, or generally am just lacking routine in my life.
2. What does the effect of exercise have on your stress levels? What other benefits do you get from exercise?
 Lauren: Exercise is critical for keeping my stress levels low. Immediately after a workout I feel more relaxed. As well as the physiological effects, I can definitely see real benefits of just taking that time out of my day to give myself a break and focus on something else. It's an act of self-love in many ways.
3. What's your favourite exercise class in London?
 Lauren: At the moment I'm really enjoying Xtend Barre classes, and Adam Husler's Yoga class at the new Notting Hill Heartcore studio.
 4. What's your favourite non-gym workout?
 Lauren: Road cycling – absolutely.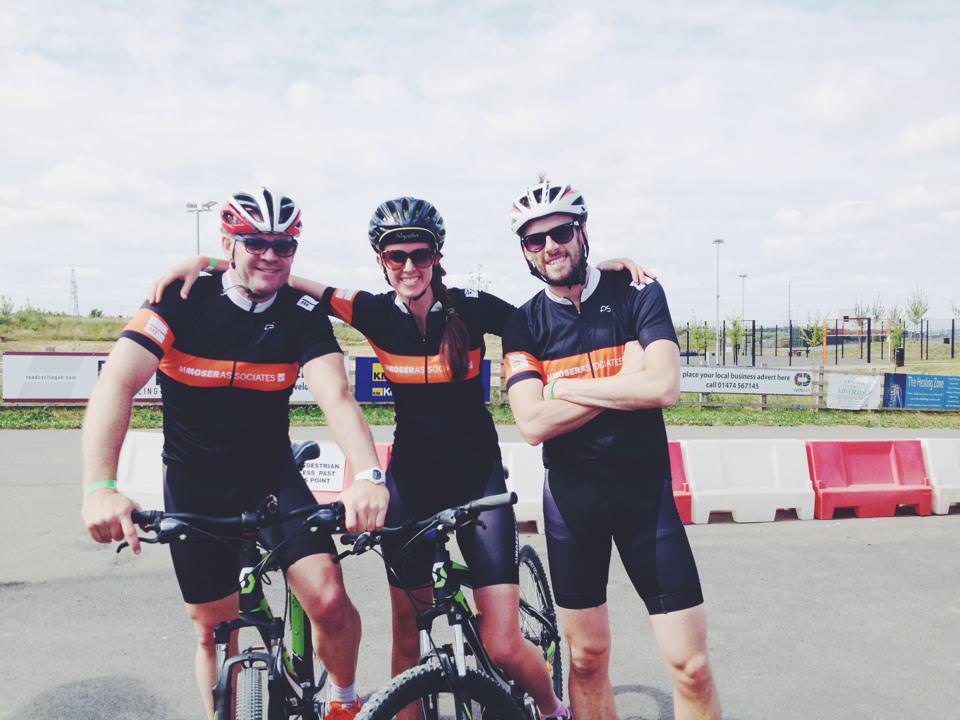 5. Do you prefer to workout alone or with friends? How does this effect your stress levels?
 Lauren: I love arranging a catch-up over exercise. It's a great way to hit two birds with one stone… And it means you don't need to compromise staying fit, to be social!
 6. What are your top 3 stress-busting tips?
 Lauren: Breathe. There are sometimes moments in my day where things seem to be spiralling out of control, and then I breathe and everything immediately feels better. The second is to be more present and remember that you can only do what you can do. And the final tip is to take time out to slow down and just take care of yourself; be it with a walk outside, a nourishing meal, or some sofa/chill time.
 7. Other than exercise, what else do you do to de-stress?
 Lauren: I make sure I have some time on the weekend dedicated to just totally chilling out. It's usually Sunday morning, catching up on some reading, having a nice relaxed breakfast, and getting a few odd jobs done. If you don't press pause on the weekend then the weeks just start to blend into each other, and for me, that's when things can start to get overwhelming!