Whilst I was training for the VLM I was super fortunate to get sent some gelpacks (compression wraps) to help my muscles recover and regenerate in between my runs. I want to tell you guys about these compression wraps because together with my physio, foam rolling, stretching and rehab exercises, I've used them a lot and they really do help in a number of ways which I'll explain below. Even if you're not a runner – you can use them after strength and conditioning training, skiing, hiking – basically any activity that's challenged your legs!
So what is this particular compression wrap and how does it aid recovery? Quite simply, it's an elasticated soft-touch wrap designed to fit snuggly around your leg (or common problem areas i.e. back, neck, ankle etc) making it a really effective compression therapy. This particular compression wrap from gelpacksdirect is designed to give you hot and cold treatment, both of which benefit muscle regeneration and recovery in different ways. For my specific injury, I've found the cold therapy most helpful but read the below to hear the benefits of both therapies and how they work to see what will suit you best. It could be that you require both and the fab thing about these specific ones is you get two in one!
Cold Therapy can be useful for:
a recent injury
strains
tendinitis or irritation in the tendons following activity
easing muscle spasm
reduces swelling
temporary pain relief
The science part…
Combined with active compression, cold therapy can help your body heal more quickly by preventing tissue damage, encouraging healthy circulation, and stimulating tissue repair.
Cold treatment reduces blood flow to an injured area. This slows the rate of inflammation and reduces the risk of swelling and tissue damage. It can also reduce pain.
The specialised wrap can cover more surface area than a simple ice pack. So if you're thinking a plain ice pack is just as good – you my friend are wrong! Wraps that conform to your body and have more uniform contact allows the therapeutic cold to reach all the damaged tissue in the injured area. This is not true of frozen peas…
You should apply the wrap within 48 hours after an injury or workout.
Rest, ice, compression and elevation (RICE) are part of the standard treatment for sports injuries.
How to use?
Use the cold therapy by applying it to the inflamed area for 20 minutes, every four to six hours. Before use, place in freezer for two hours.
Heat Therapy can be useful for:
strains and sprains
tendonitis, or chronic irritation and stiffness in the tendons
warming up stiff muscles or tissue before activity
relieving pain or spasms
Some researchers have suggested that moist chemical heat packs, which can be used for two hours, may be the best way to prevent DOMS through heat treatment.
The science part…
Applying heat to an inflamed area dilates the blood vessels, promotes blood flow, and helps sore and tightened muscles relax.
Improved circulation can help eliminate the buildup of lactic acid waste occurs after some types of exercise. Heat is also psychologically reassuring, which can enhance its analgesic properties.
Heat therapy is usually more effective than cold at treating chronic muscle pain or sore joints.
How to use?
Heat should normally be applied to the area for 20 minutes, up to three times a day, unless otherwise indicated. Before use, heat pack in microwave for approx 45 seconds.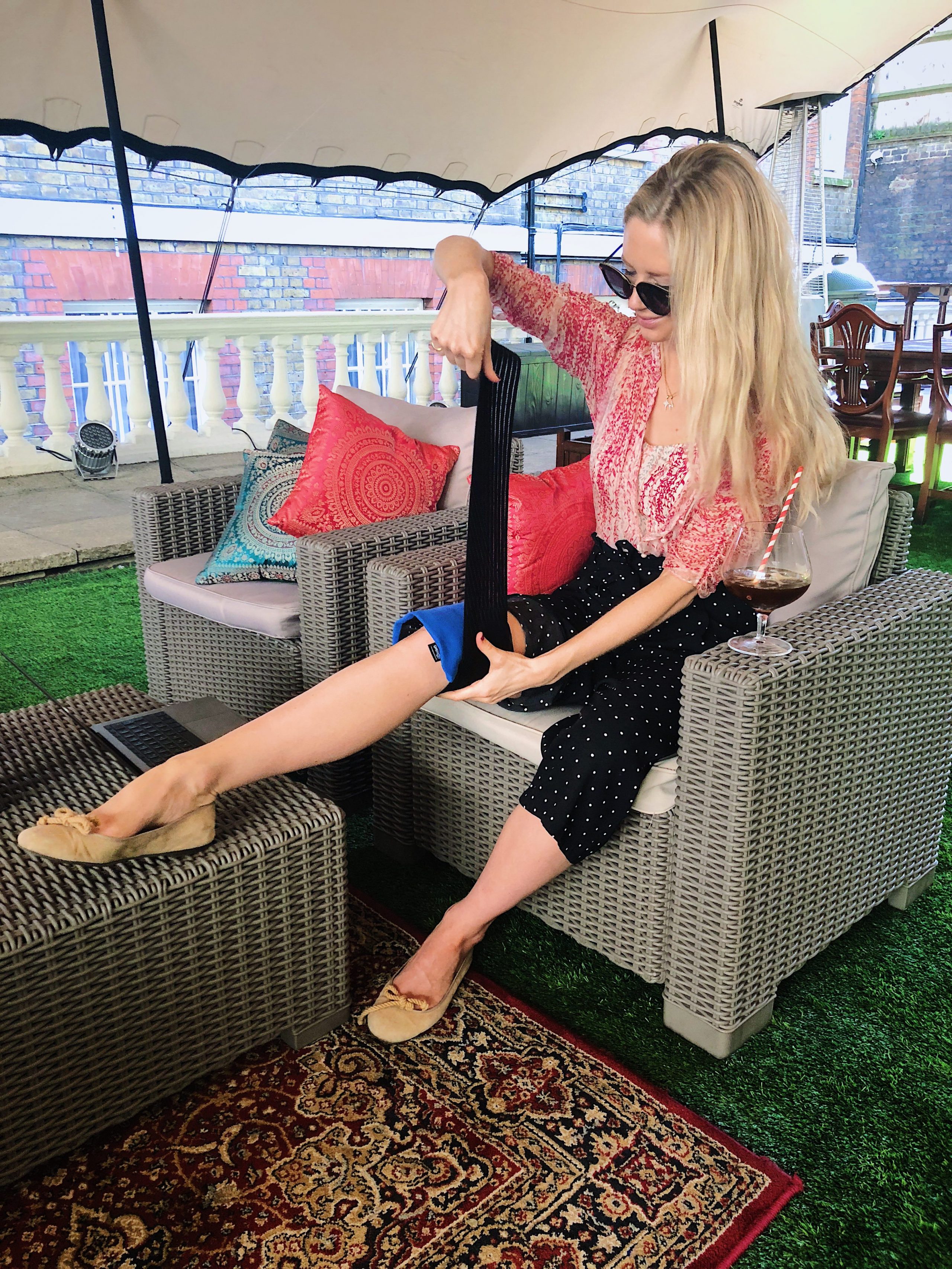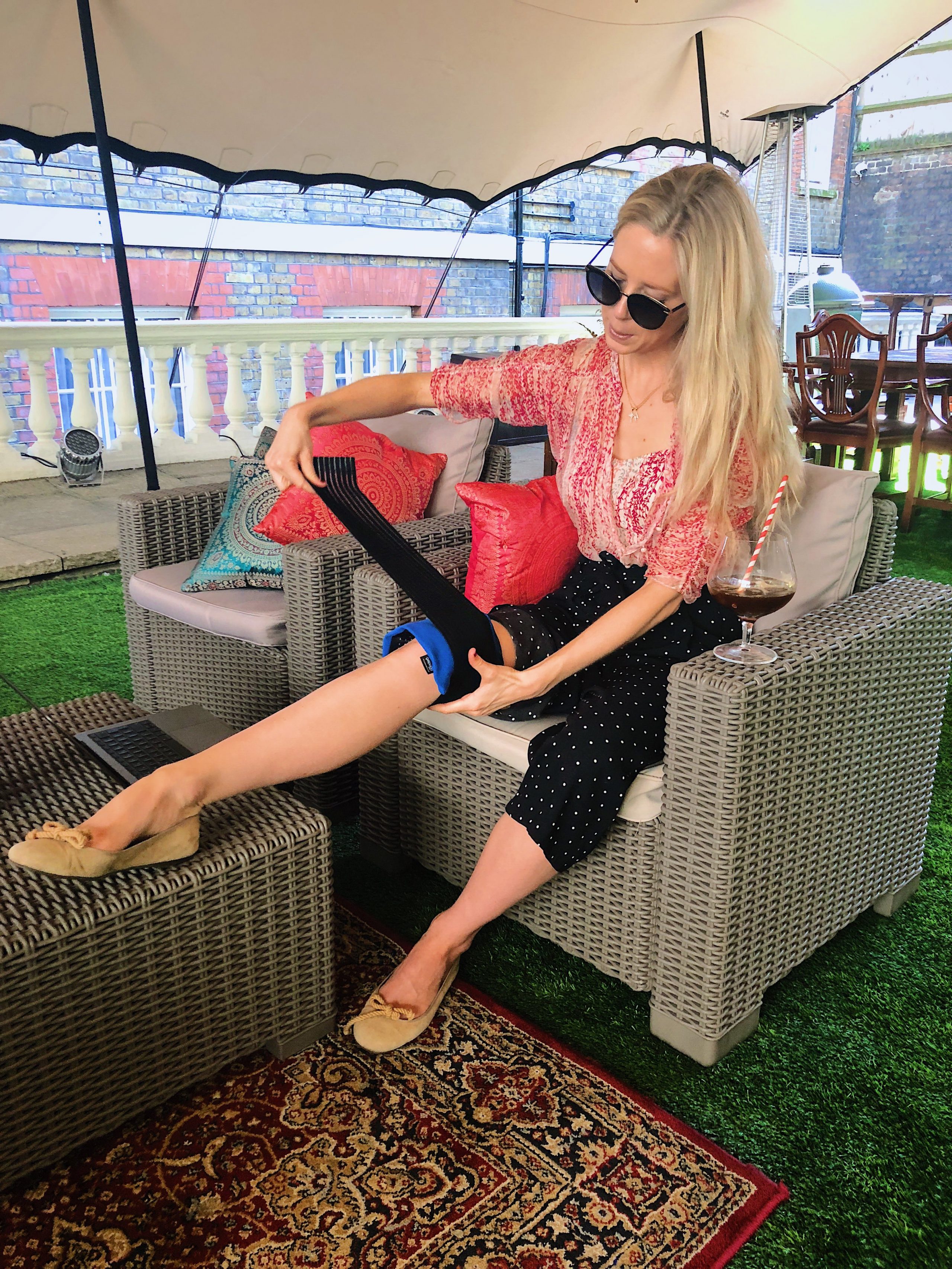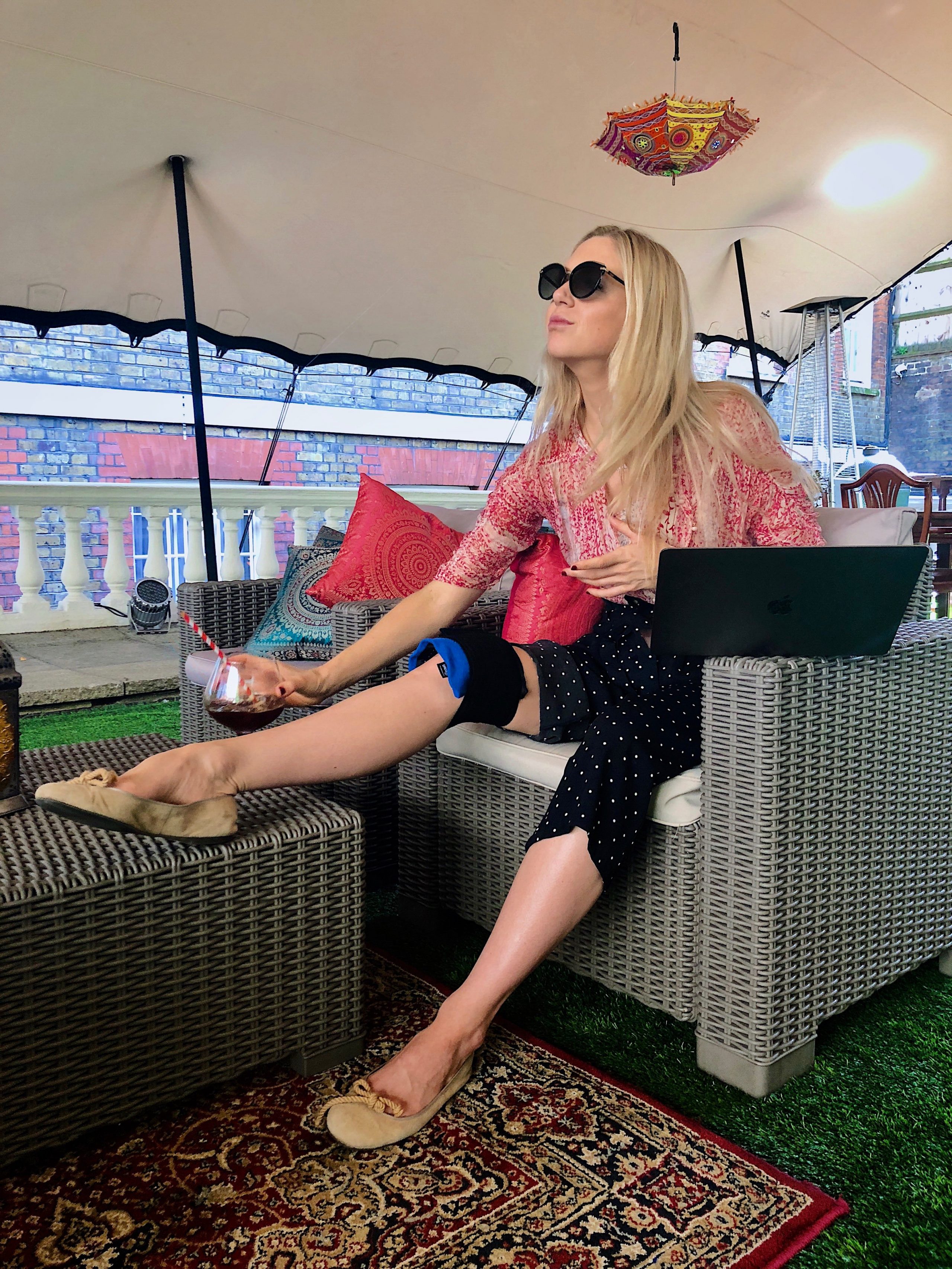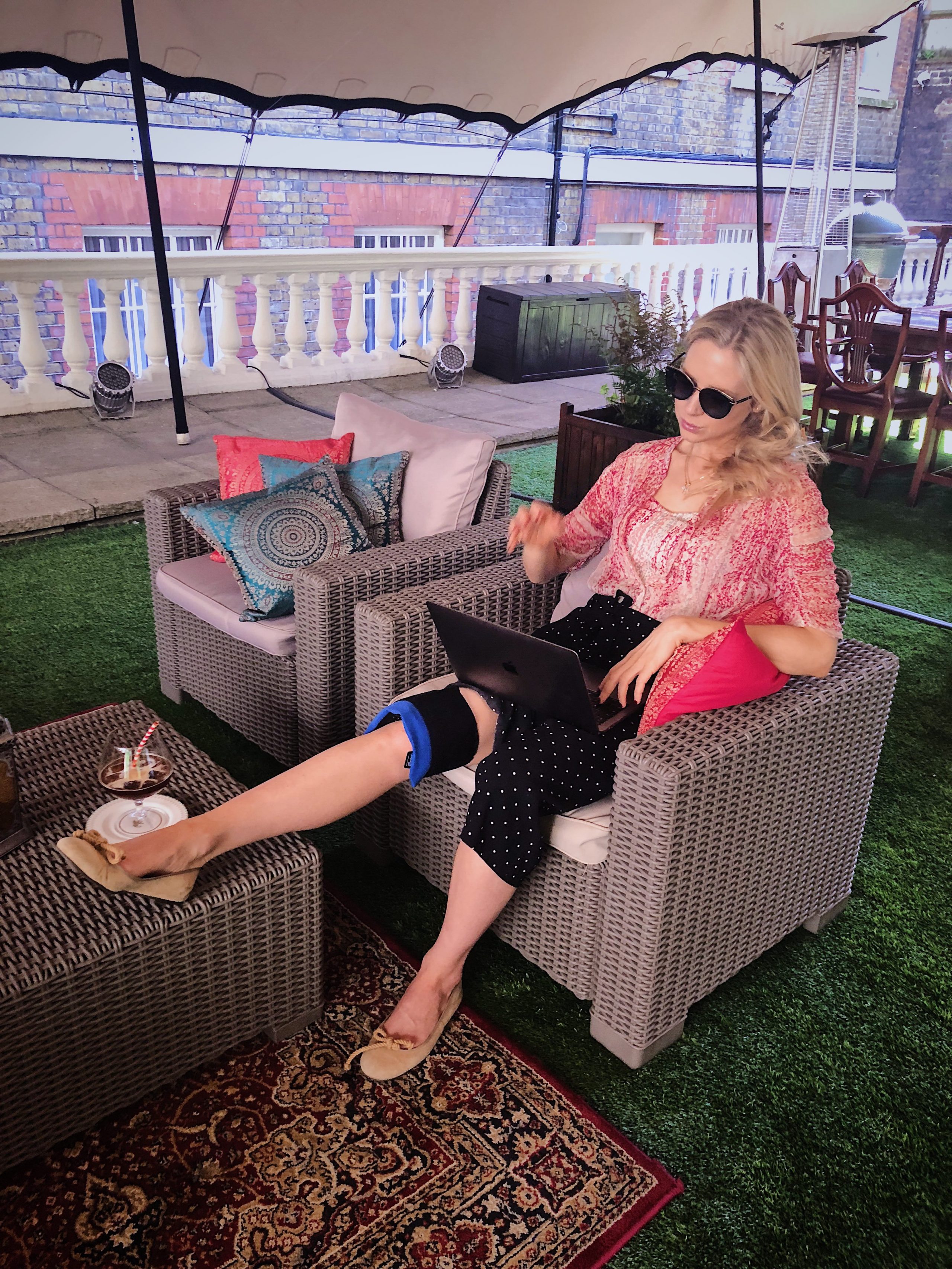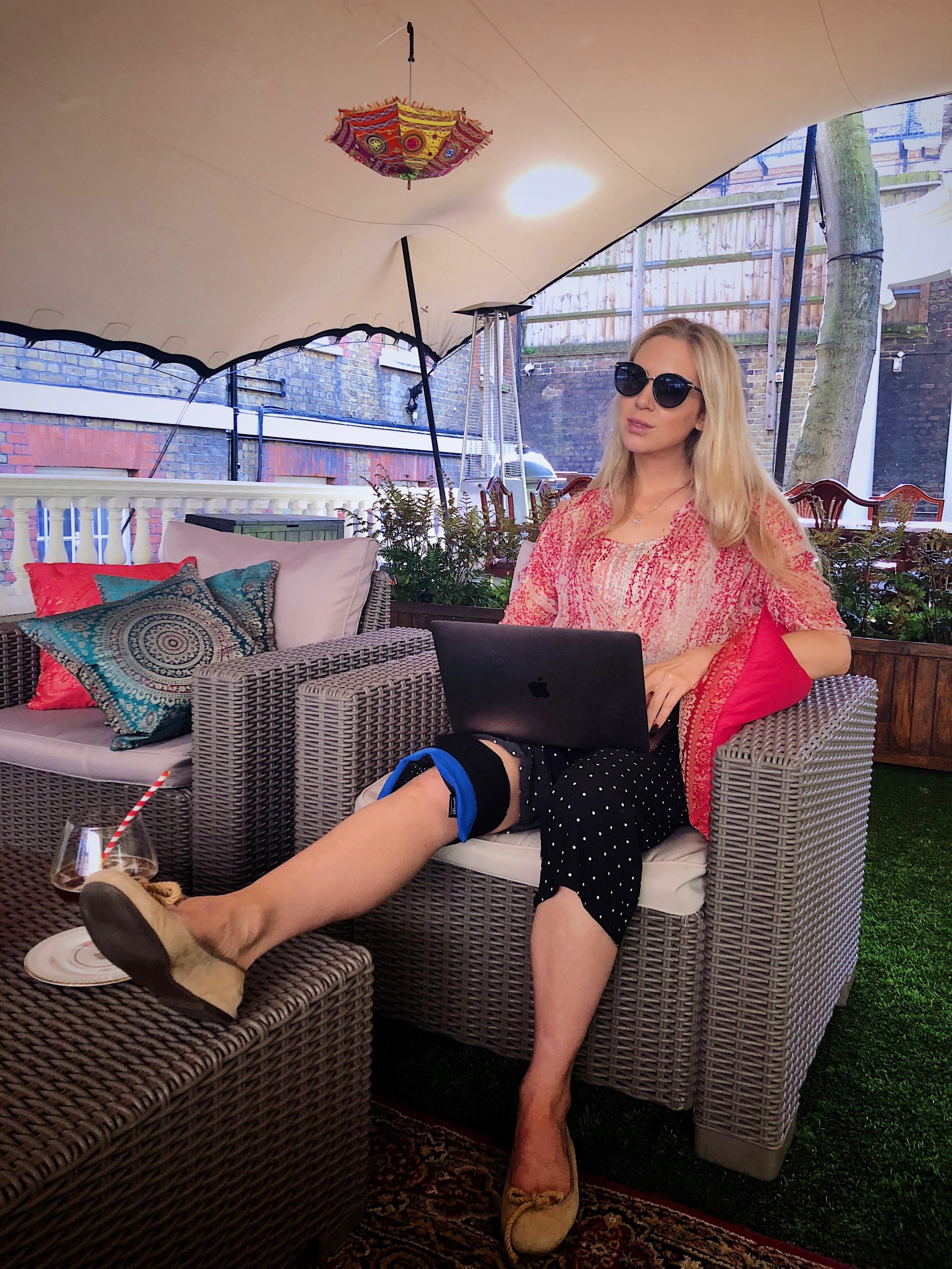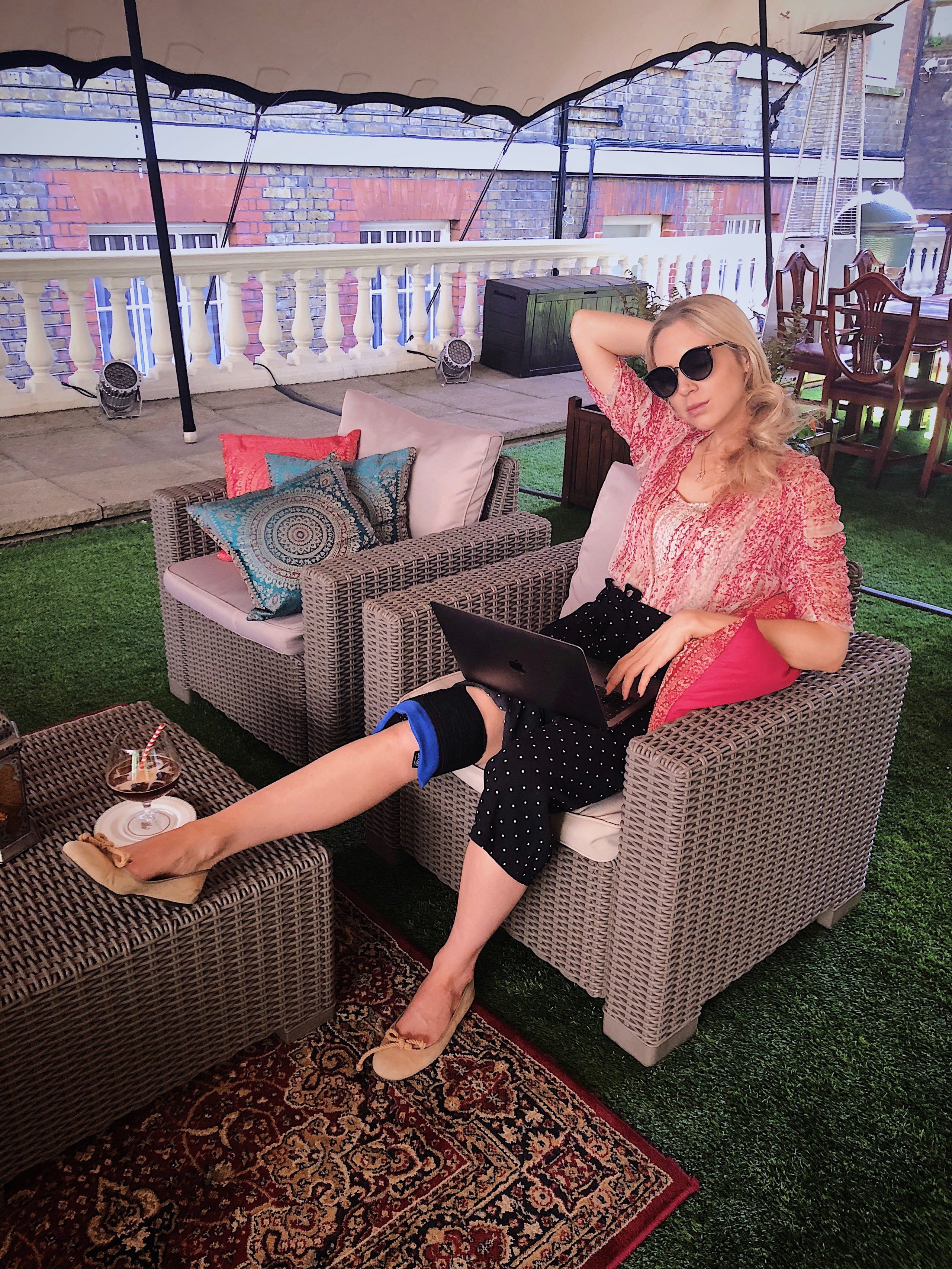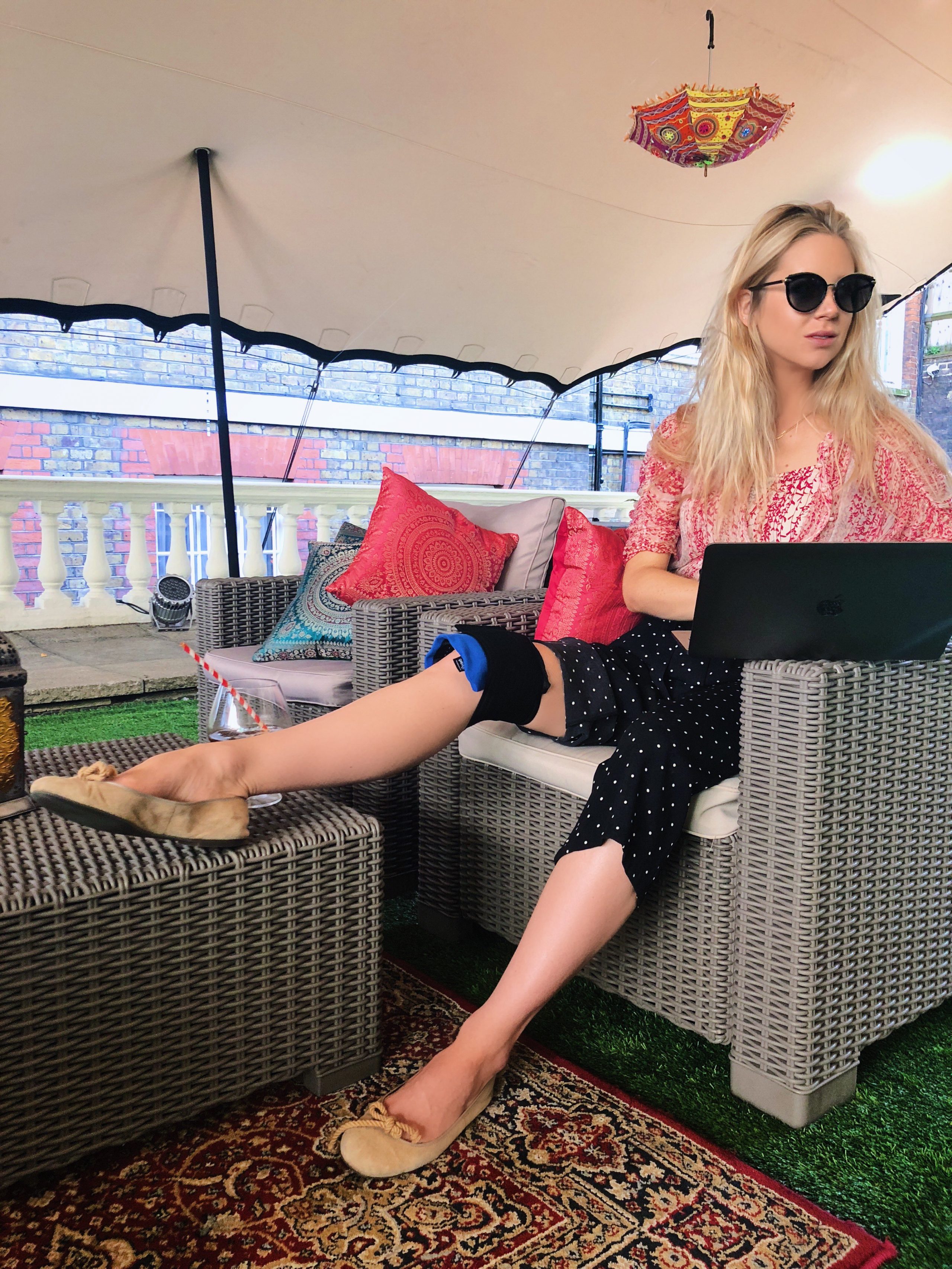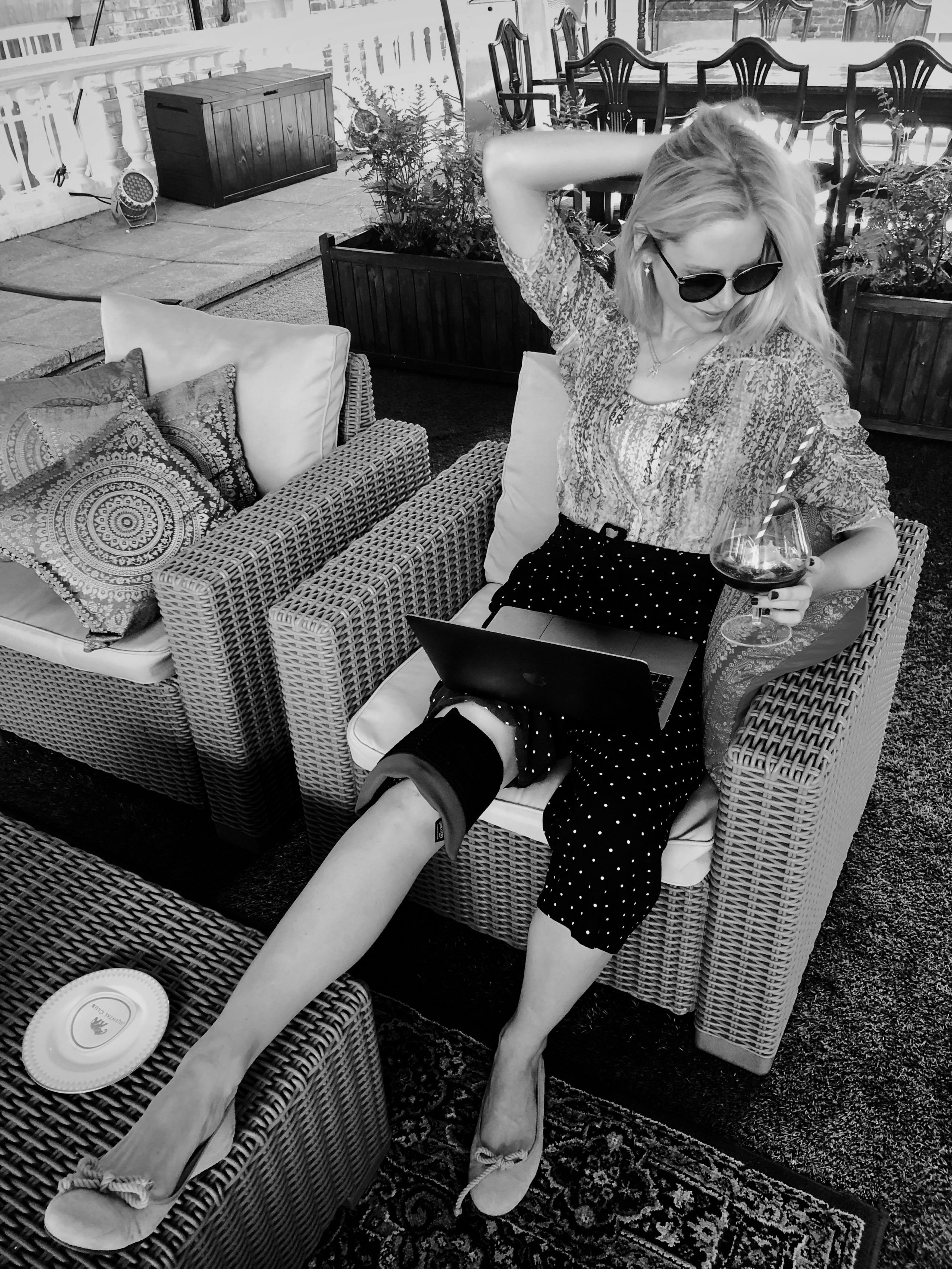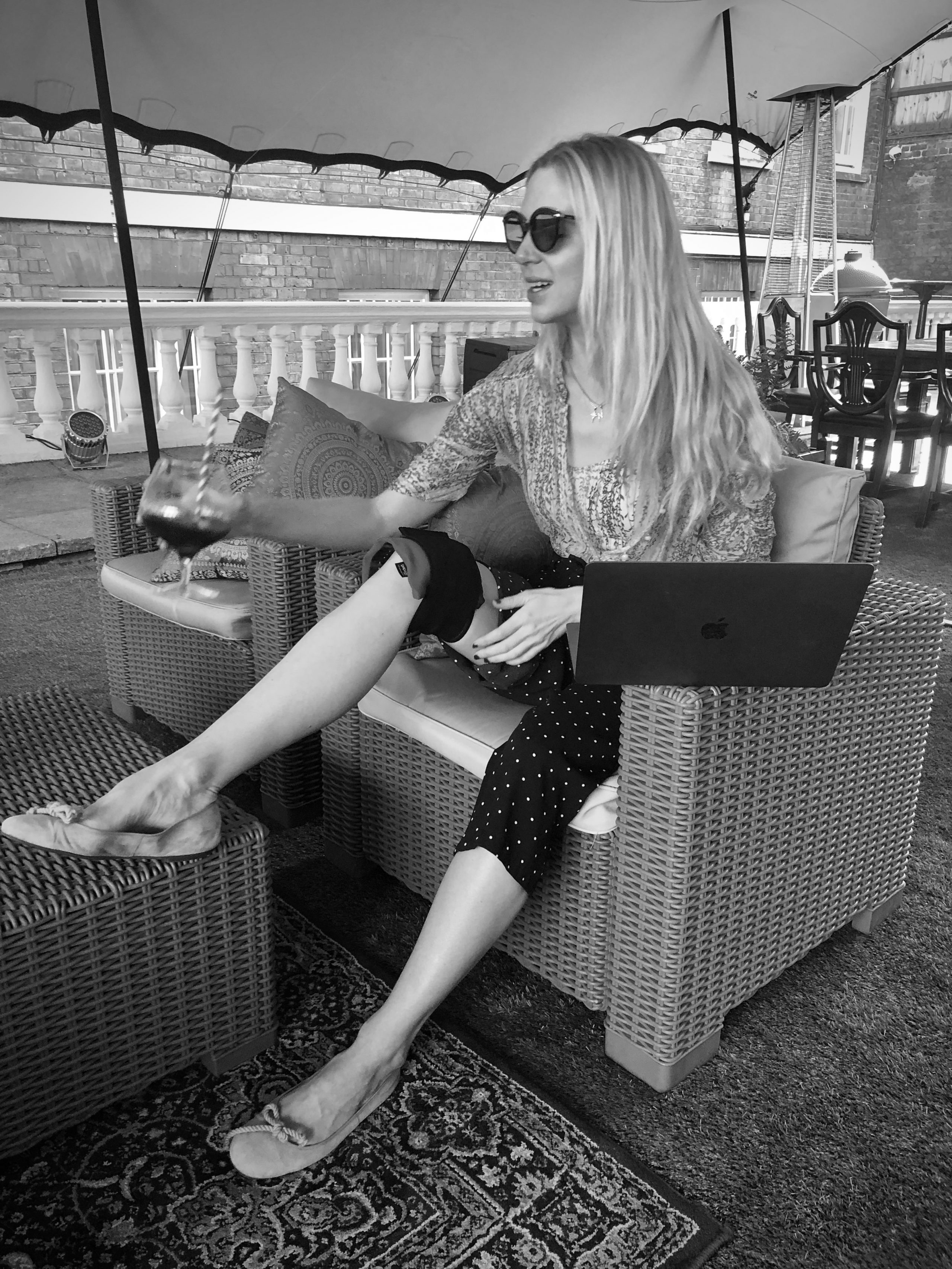 Alternating cold and heat
When cold is applied to the body, the blood vessels contract, vasoconstriction occurs. This means that circulation is reduced, and pain decreases. Removing the cold causes vasodilation, as the veins expand to overcompensate. As the blood vessels expand, circulation improves, and the incoming flow of blood brings nutrients to help the injured tissues heal. Alternating heat and cold can be useful for exercise-induced injury or DOMS.
The compression wraps are light and easy to carry around with you, hence why you can see above that I take mine with me even when I'm out and about! All about that work, life balance -right?! I make sure the pack is frozen and put it in a cooler bag so when I'm working away from home I can easily use it.
I couldn't recommend this simple, super effective and affordable way to help your body recover post marathon. Take it from me, everything you can do to help your body recover after such a beating is well worth your time and investment. Remember too to fuel your recovery with good nutrition and hydration alongside the foam rolling, stretching,  strength and conditioning work and sports massages if you can.
This post is a collaboration with GELPACKSDIRECT