Thinking about the super delicious, super nutritious food we were treated to on the MBFR week in Verbier makes my mouth water BIG TIME! We were completely spoiled with a very talented chef who never failed to keep us very happy and fuelled with superfoods so we could maximise our performance when it came to training.
Think fresh, hot, crunchy coconut and almond breads for breakfast, eggs, avo, chia seed puddings, porridge, fruit, smoothies – the health foodie DREAM!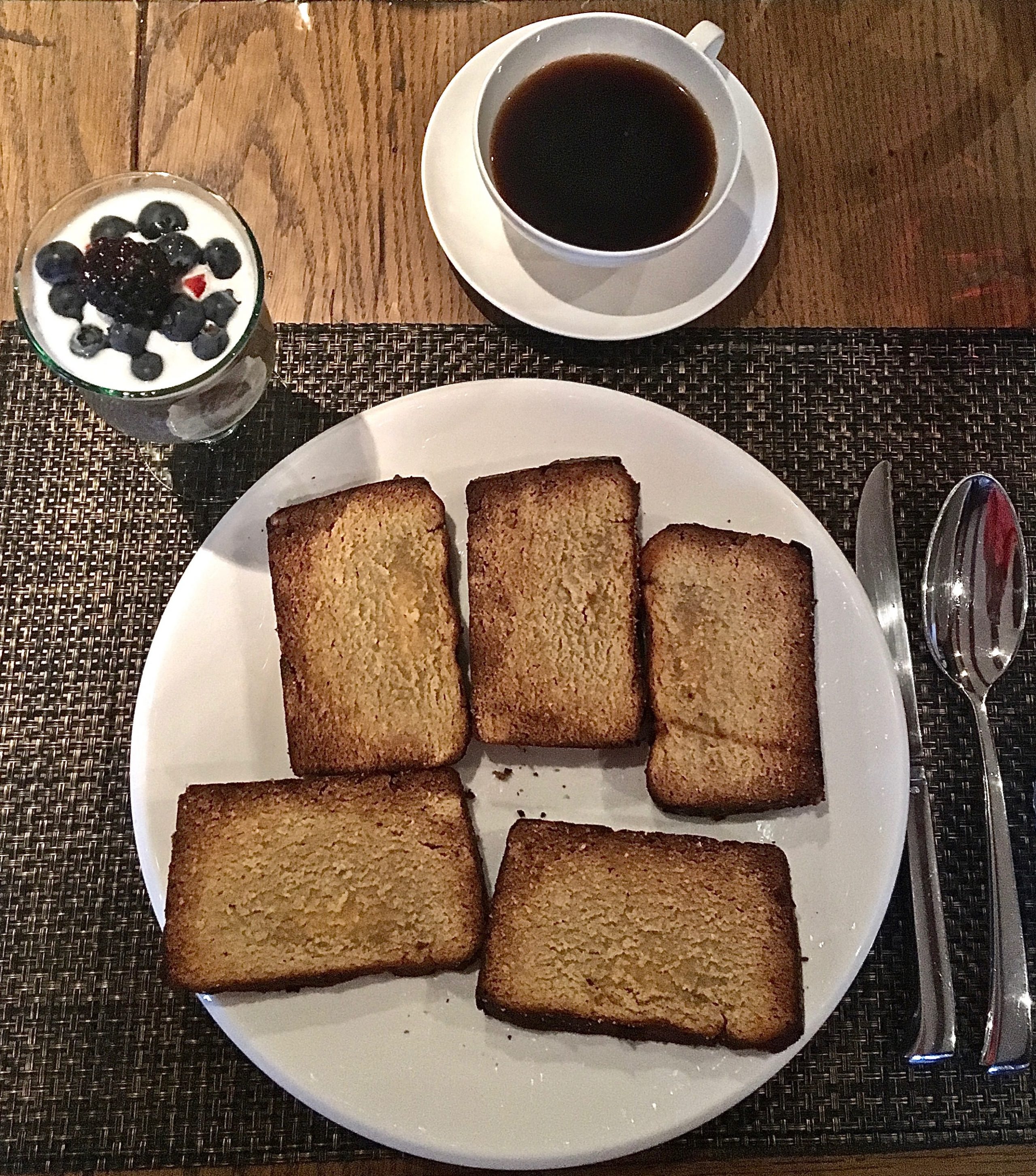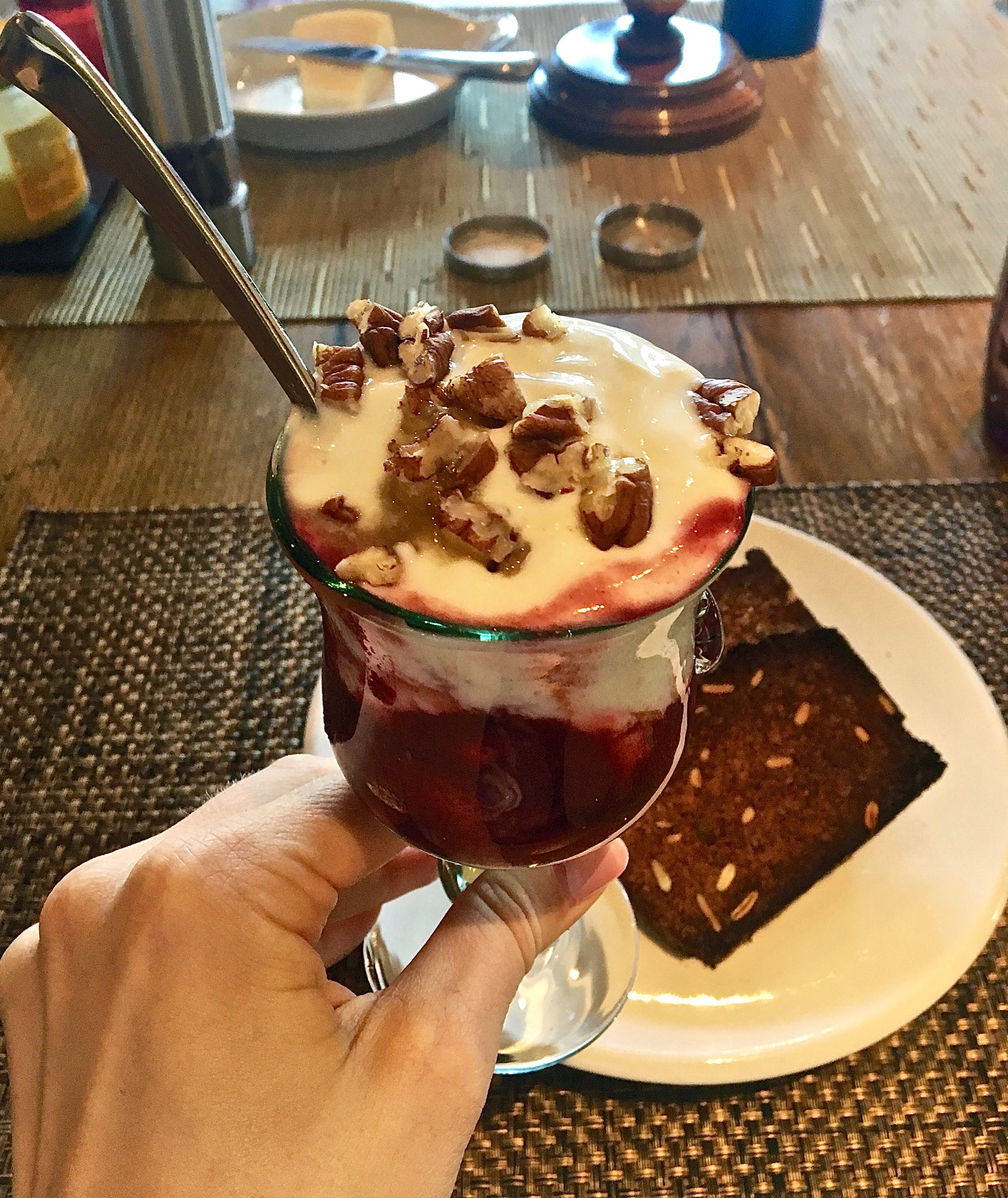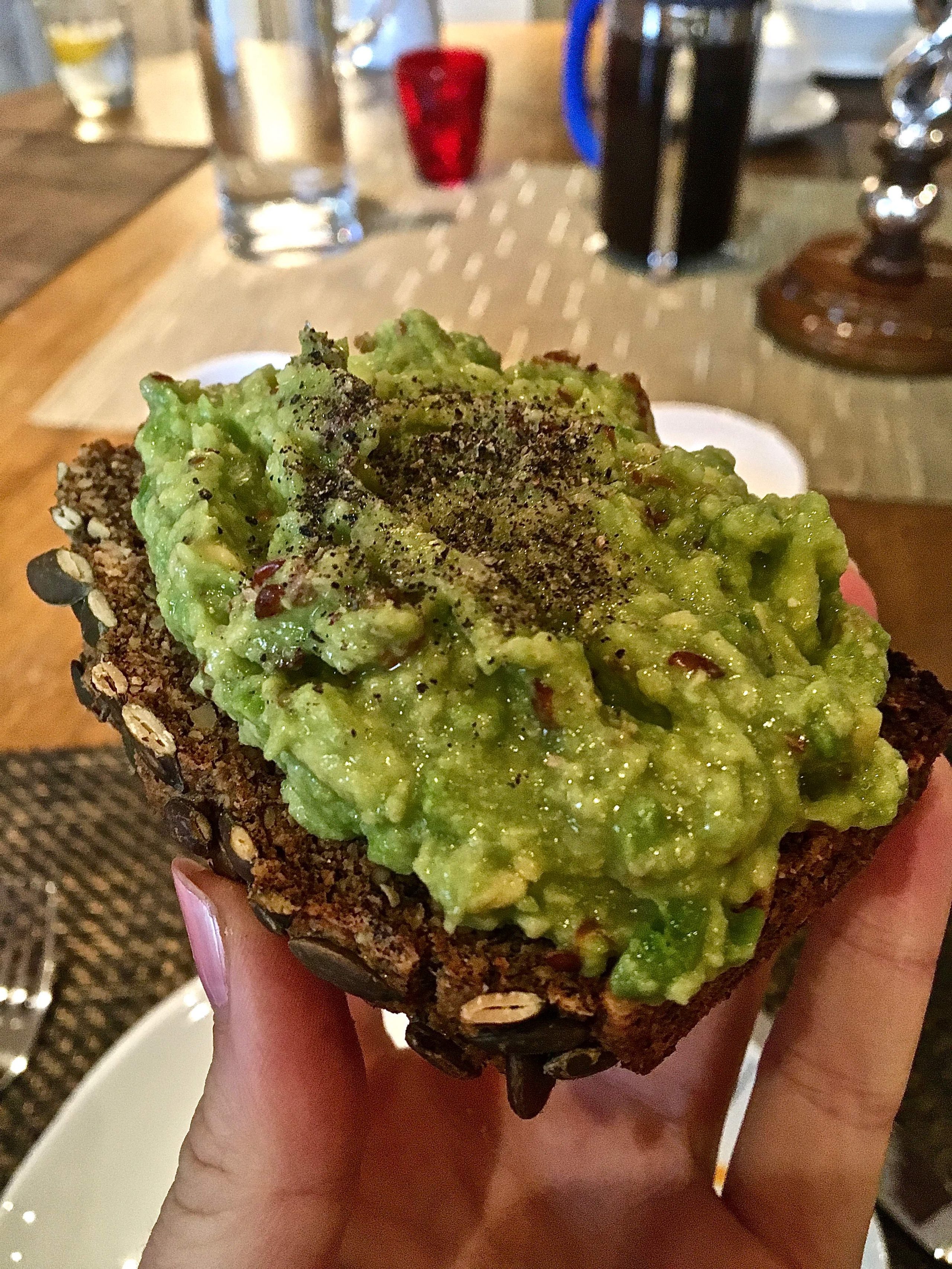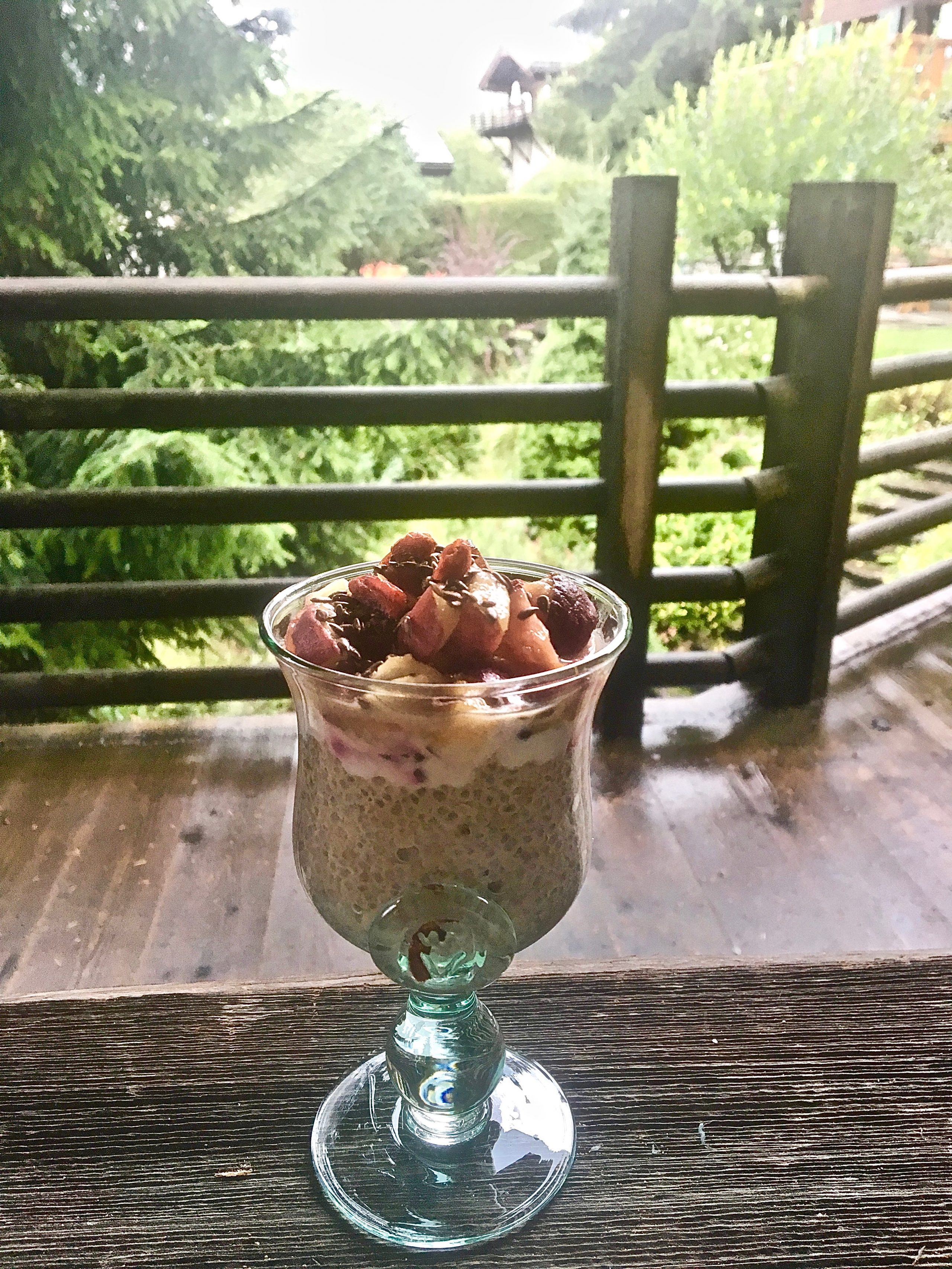 Lunch was packed for us and contrary to the usual sarnie and chocolate bar lunchbox, ours looked like this…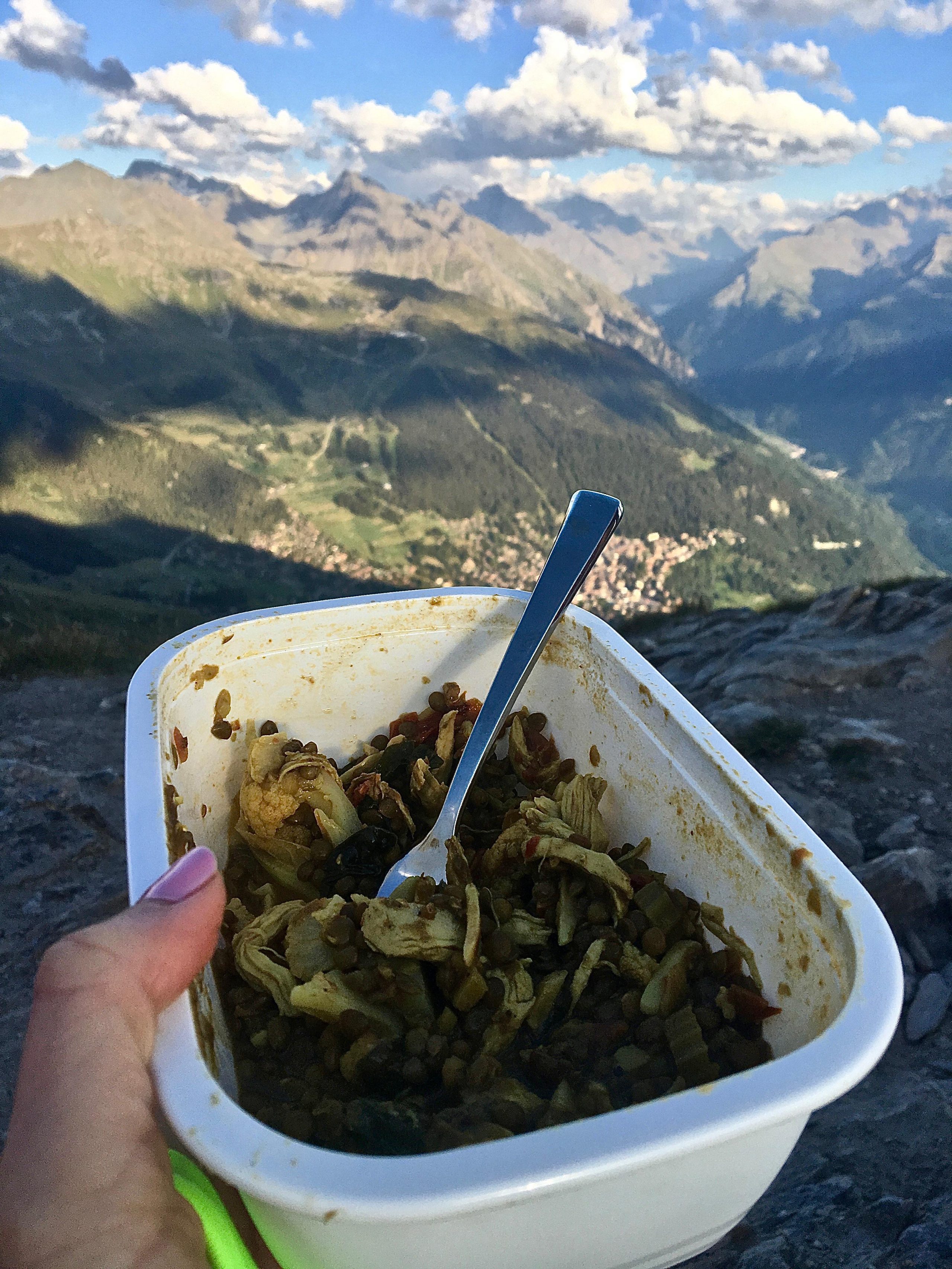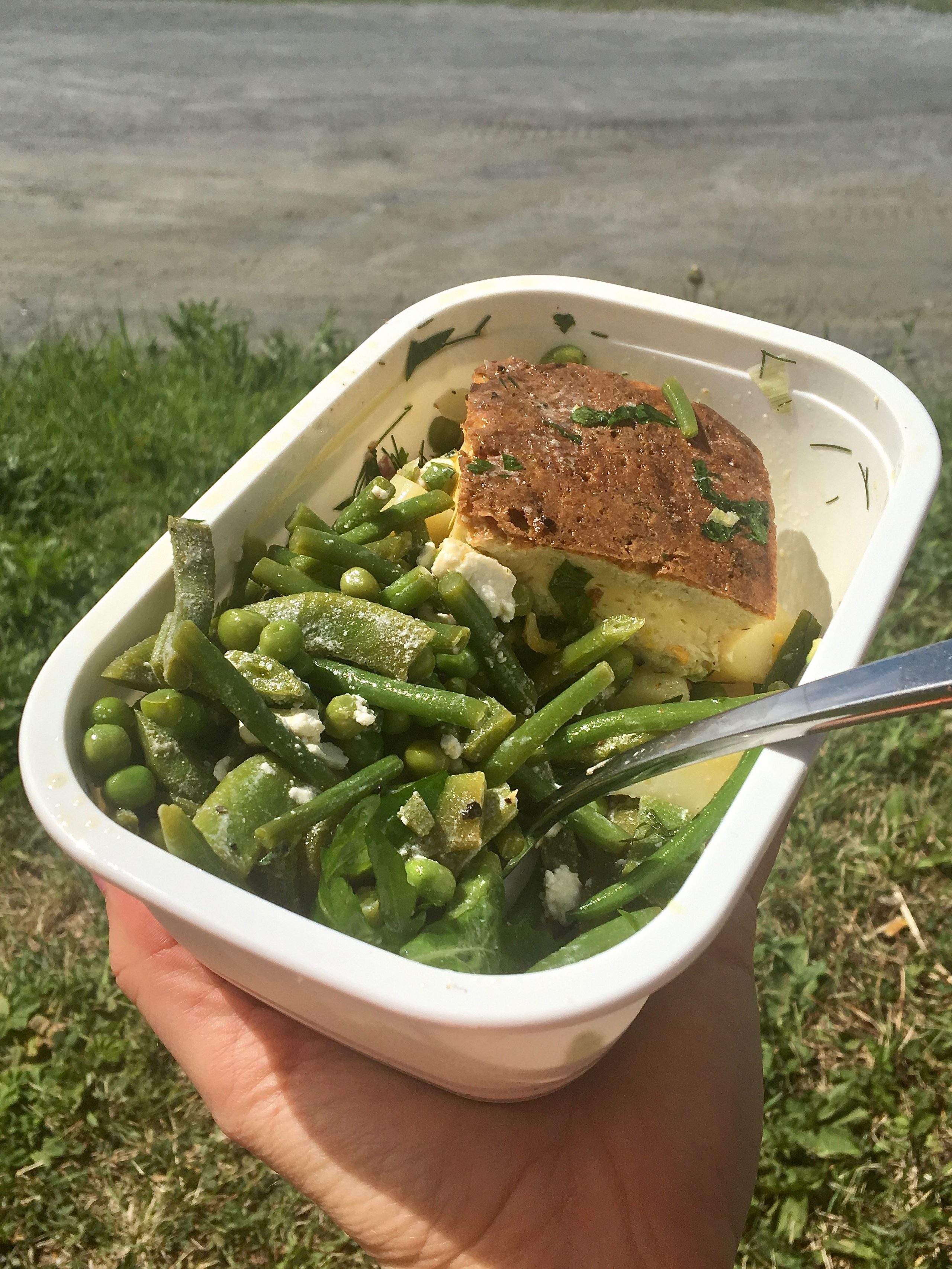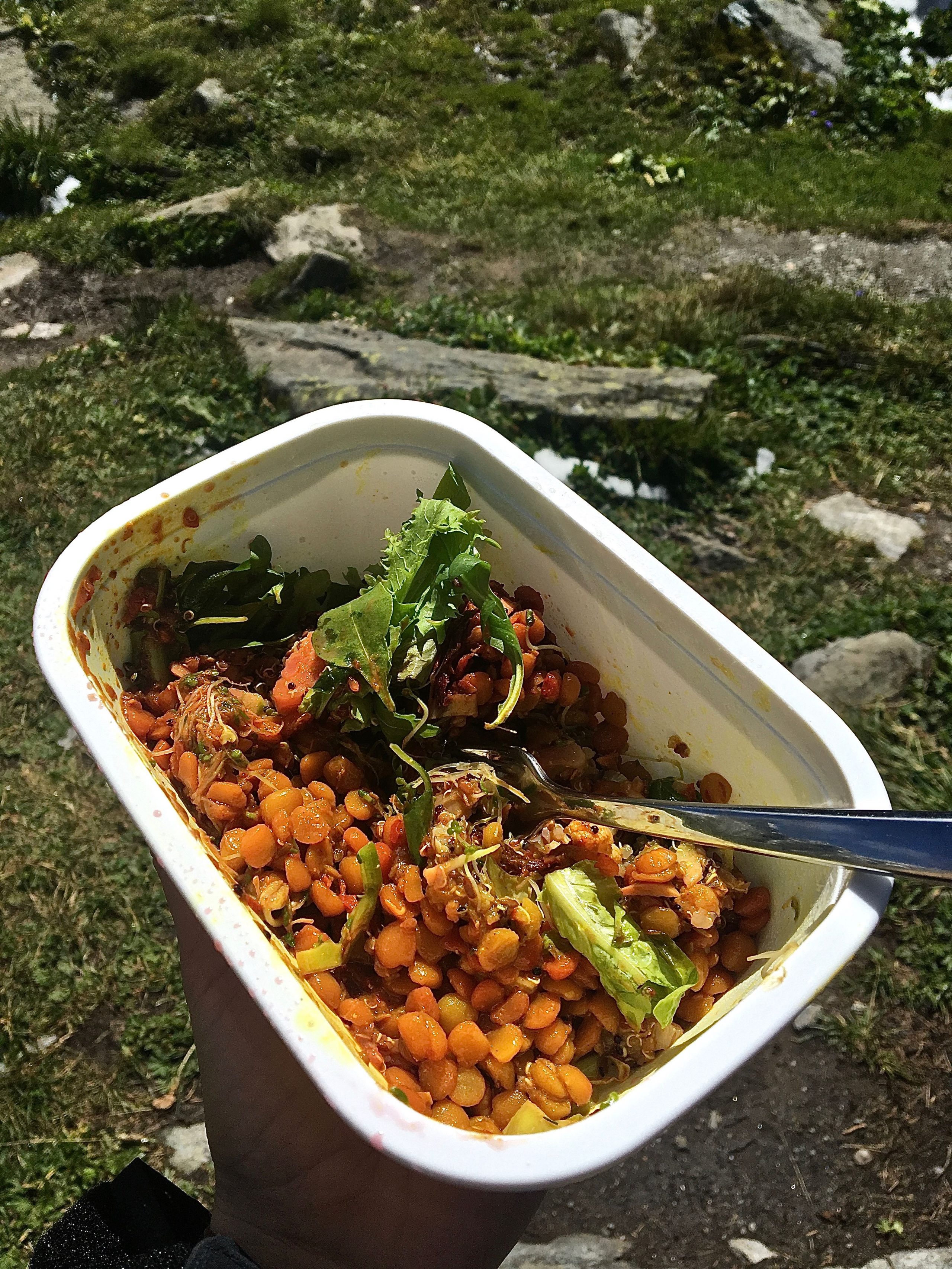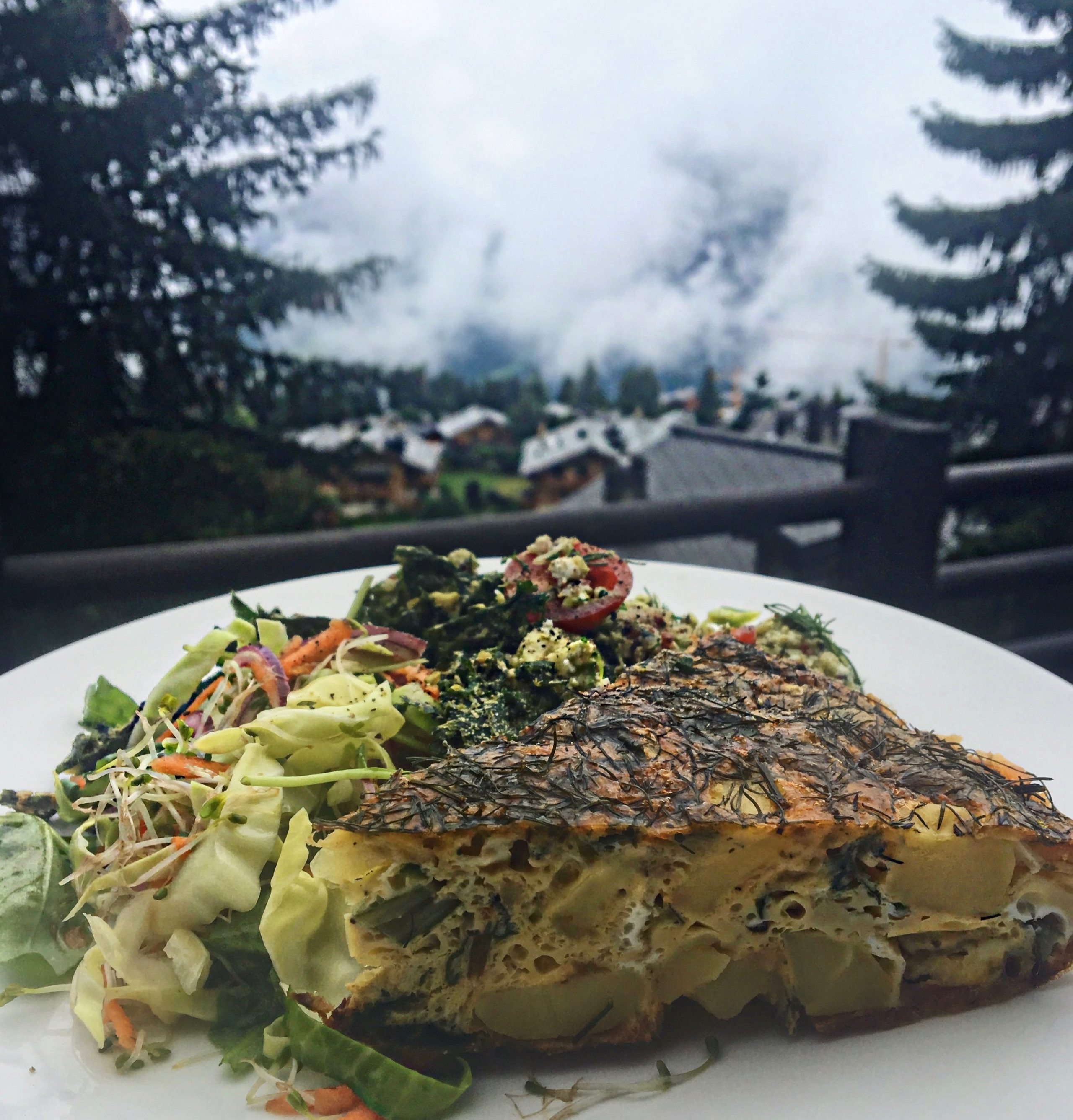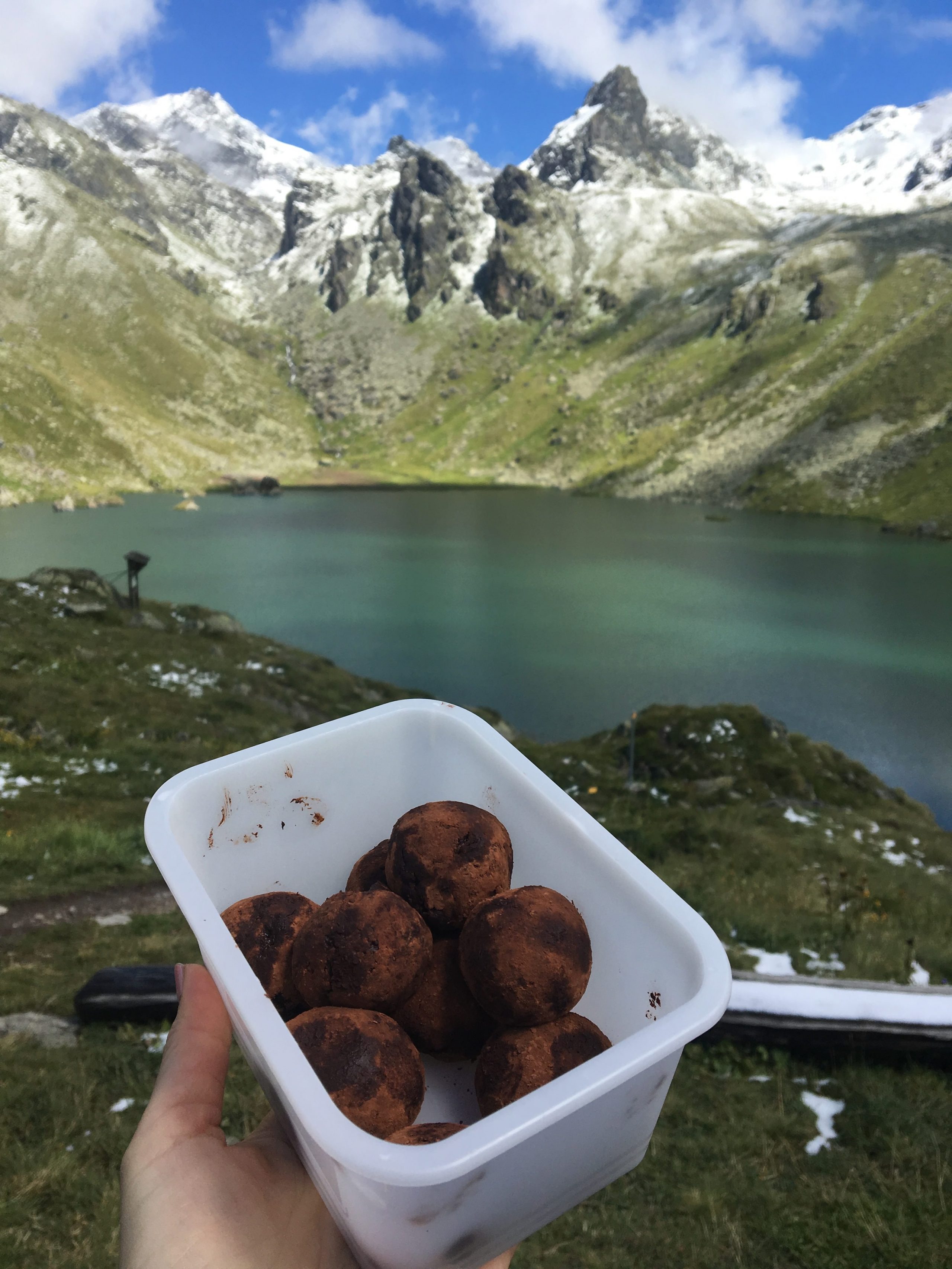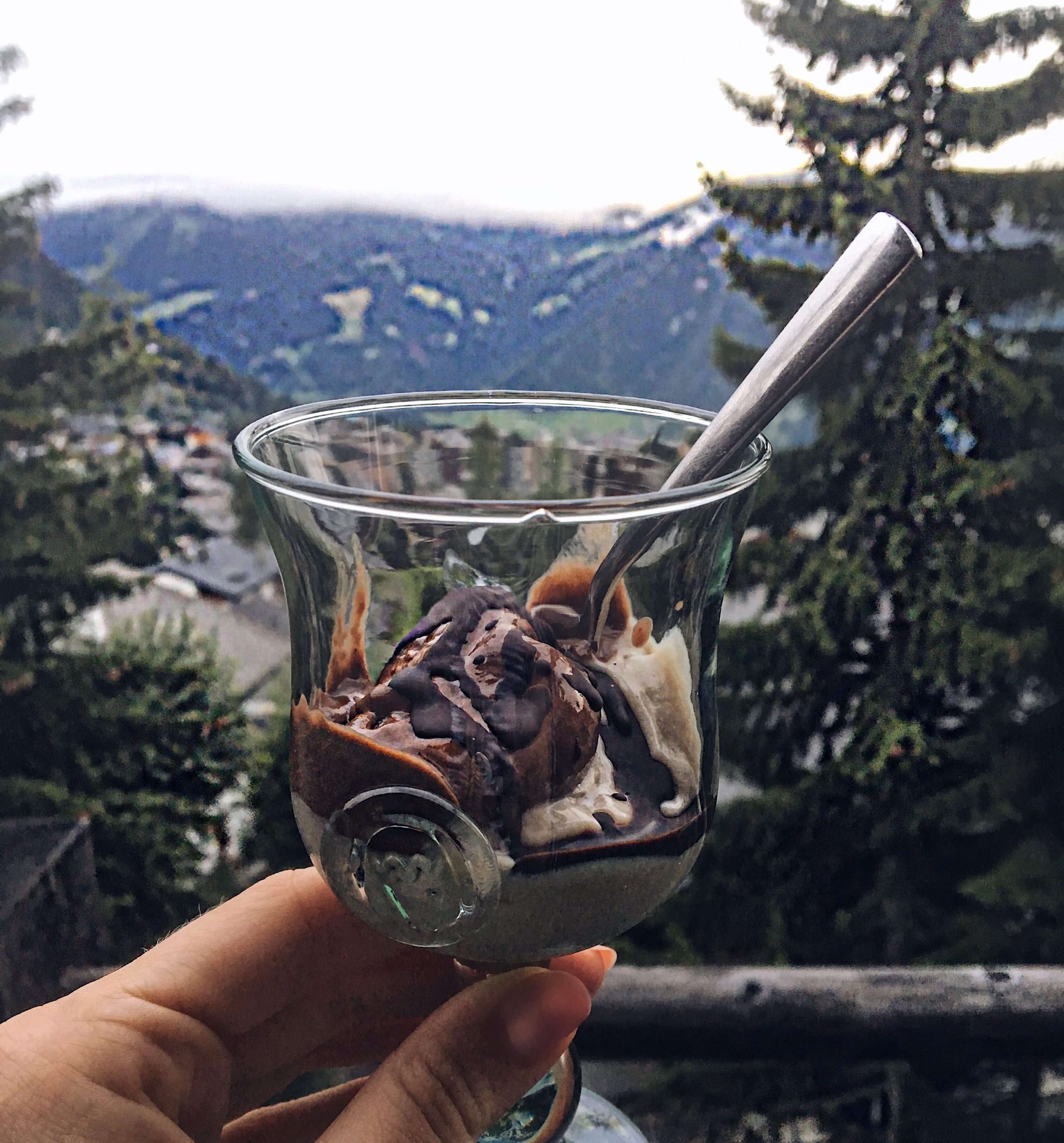 As for dinner…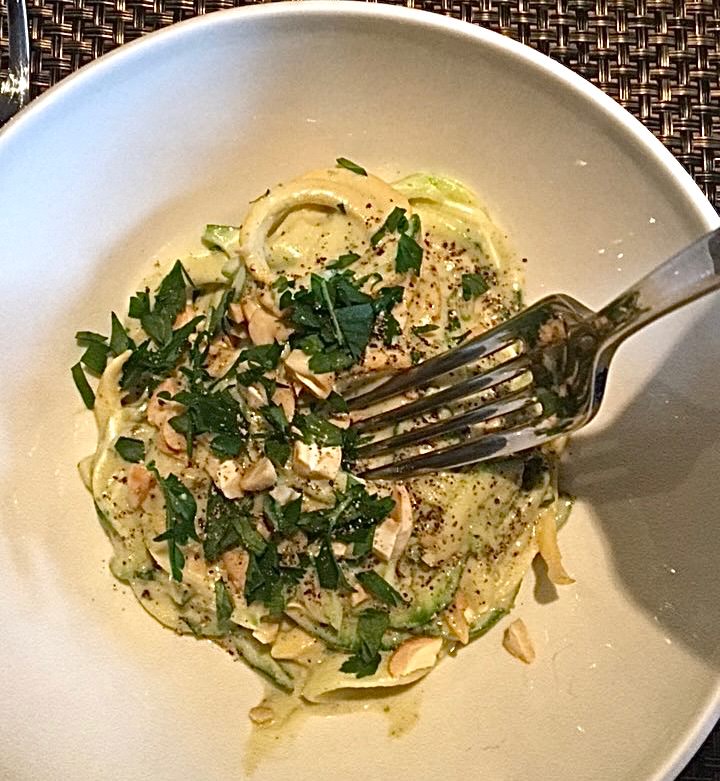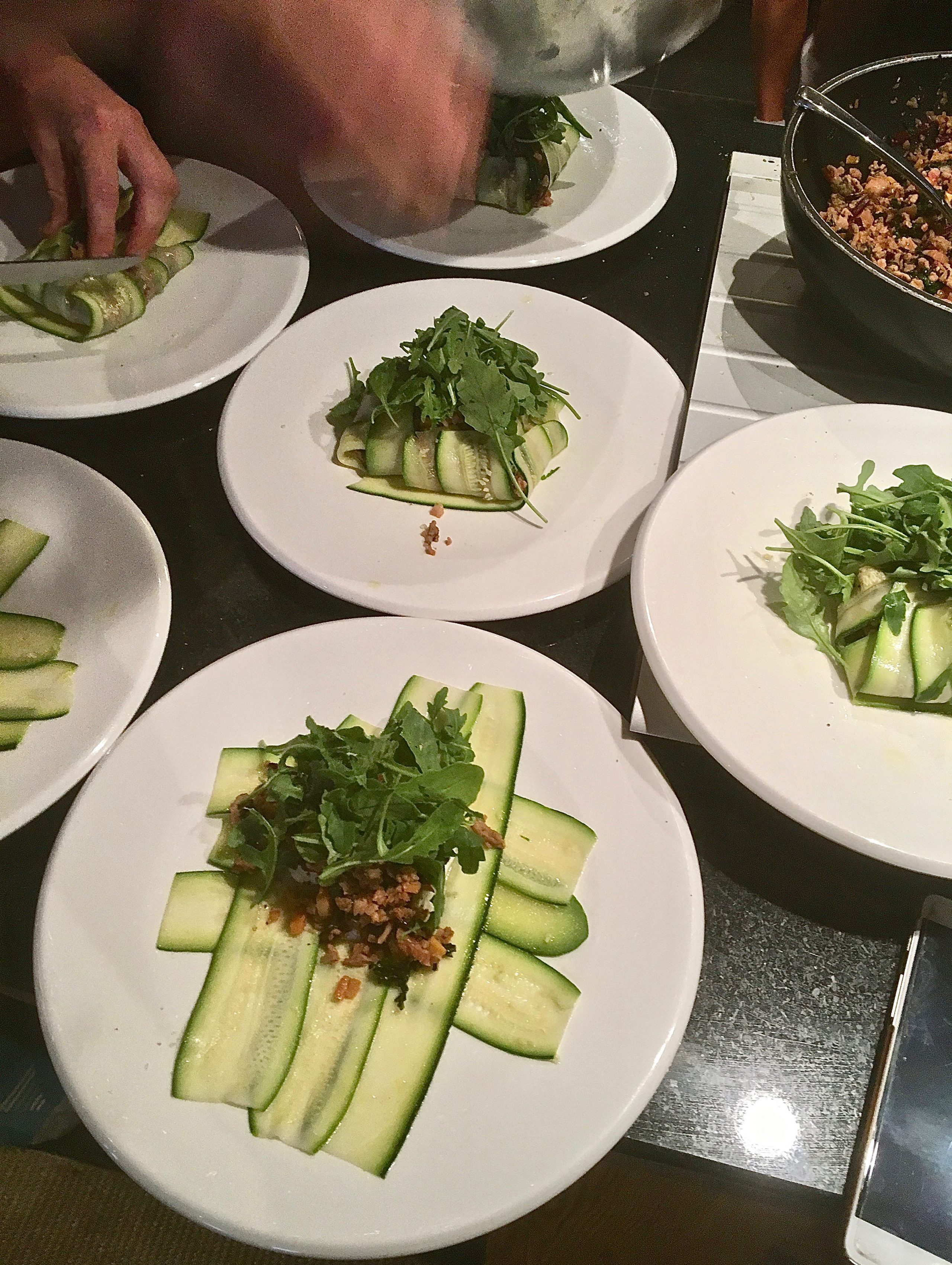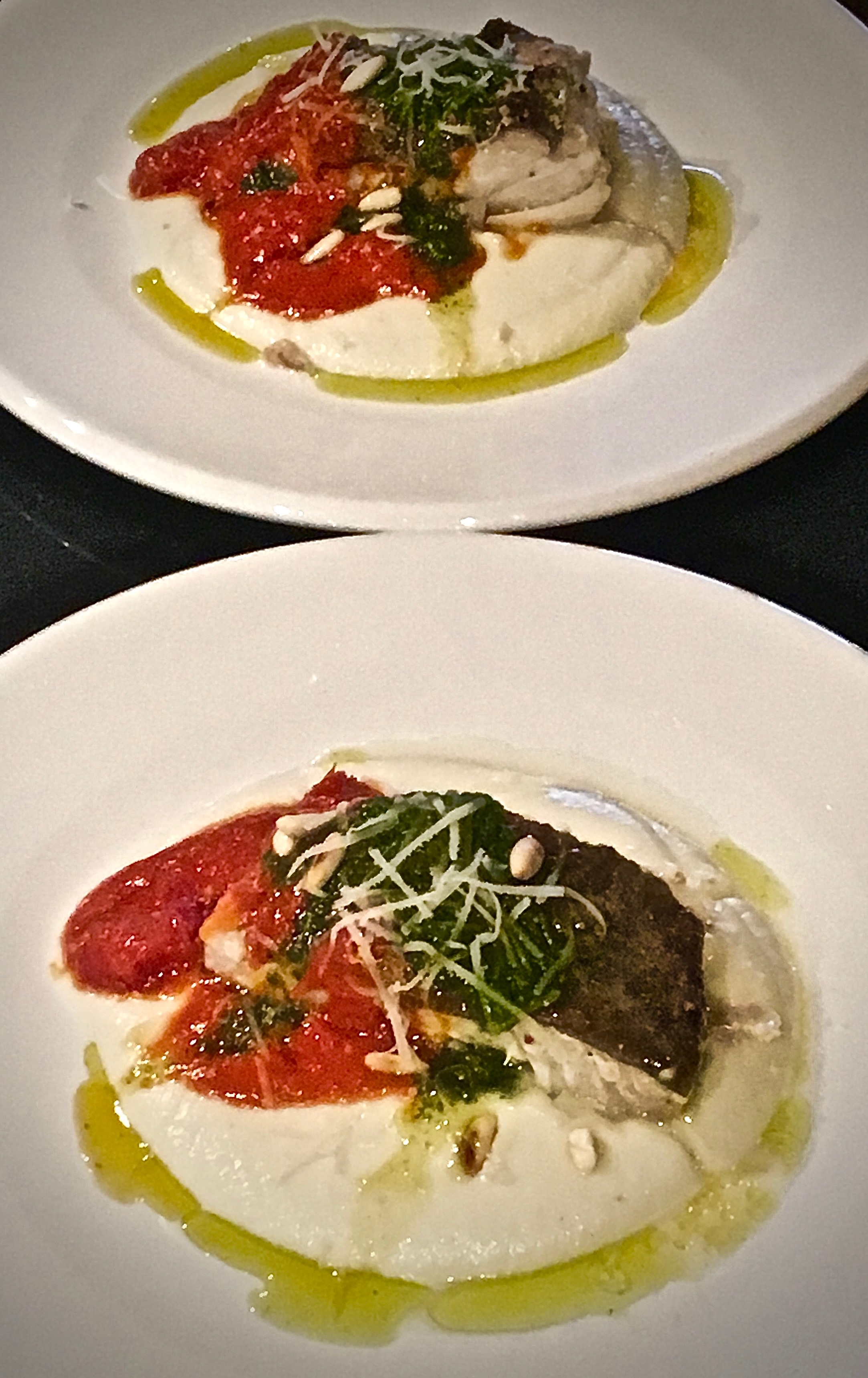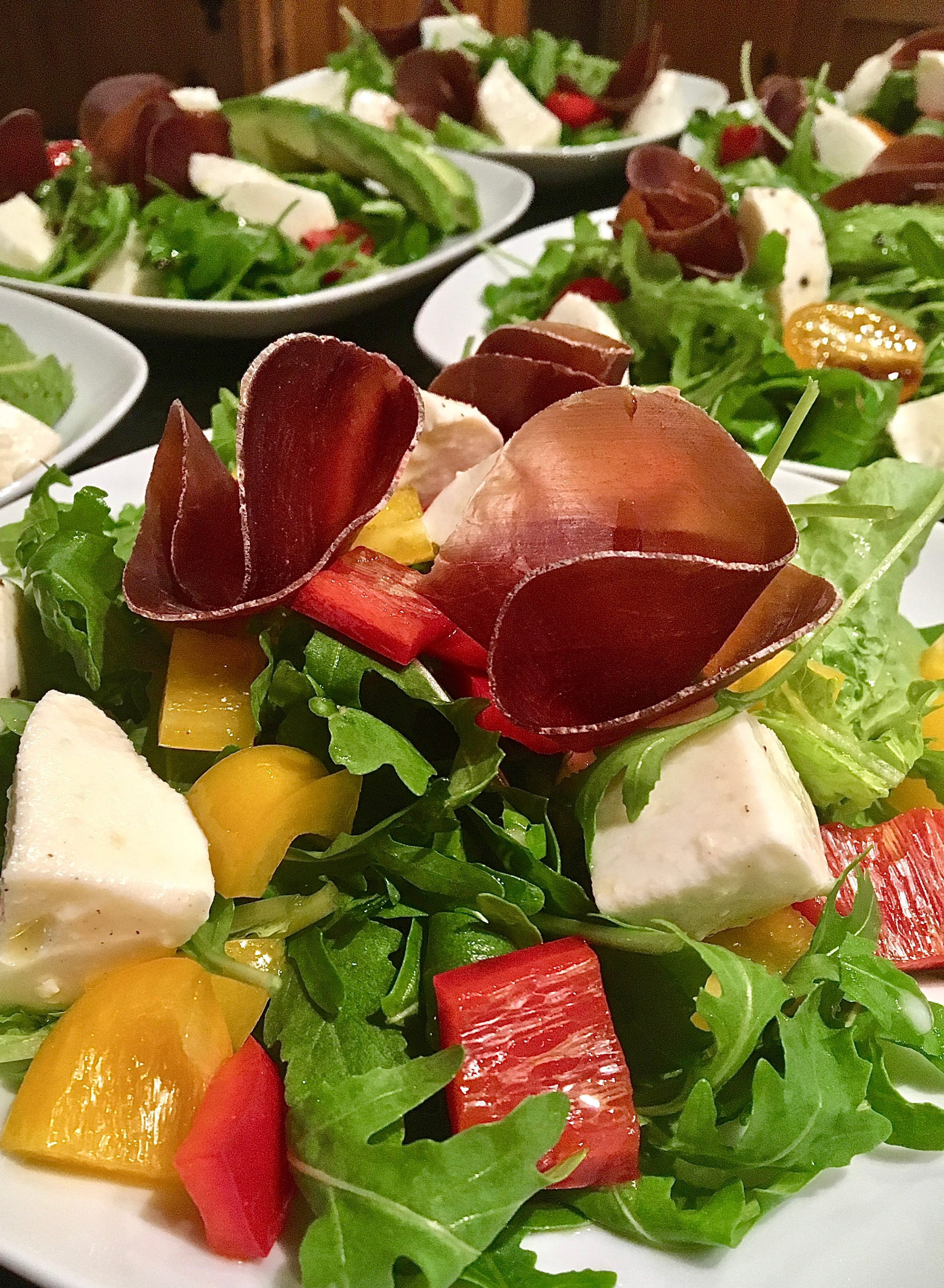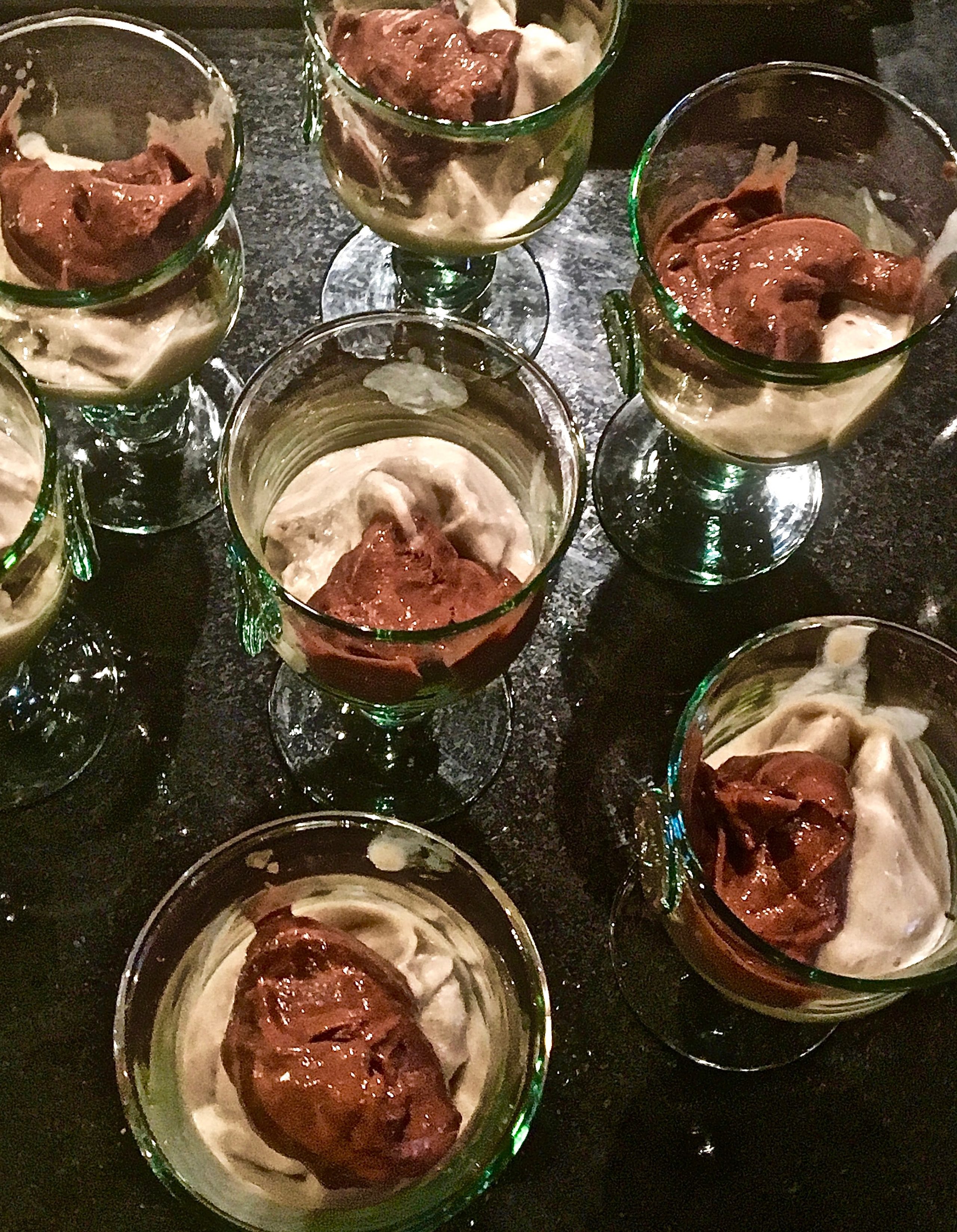 As you can see from this small taster (pun intended) of what we ate, the food was wholesome and we weren't deprived. Nothing was excluded bar gluten. And damn it was good.