Come wind, rain, sunshine or snow we were always on the go! Verbier did not gift us with sunshine each day despite us visiting in peak summer. But the range of weather actually made the experience richer and certainly more memorable! Verbier was, however, kind enough to welcome us with bright sunshine and vivid blue skies for our first day, which helped to make it one of the happiest days I can remember. And the two days when the temperature dropped and we hiked through rain and snow was refreshing and atmospheric. It was wholesome to experience all weathers and warm up in a mountain restaurant trying with all our might to resist the enticing smell of mulled wine and melted cheese fondant…!
The rush of endorphins from working out (hard!) at altitude, being in nature, breathing in the fresh, alpine air and being with an awesome group of gals (and one guy!) was a total RUSH. The natural high I got was insane! I could have burst with happiness. As I mentioned in my previous post, there was no rest for the wicked on this retreat! We sprinted, hiked, biked and were pushed to the limits in hiit sessions. Yoga in the evenings/early mornings always helped ease tight muscles and kept us nice and nimble. Unlike working out at sea level, the altitude took things up a notch and also produced the most MEGA NATURAL HIGH! It's little wonder why MBFR founders Emma and Lottie are two of the fittest girls I've ever met…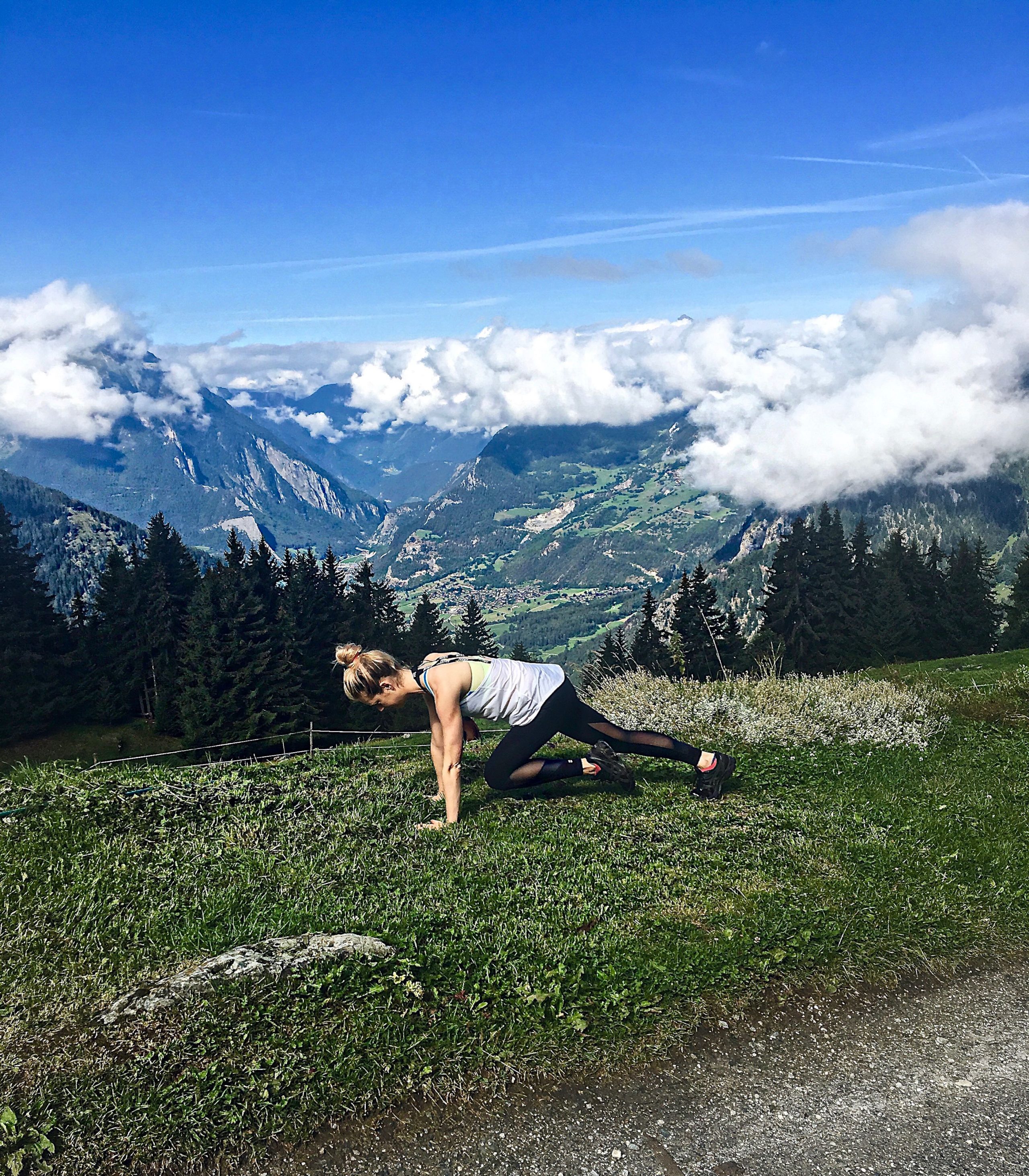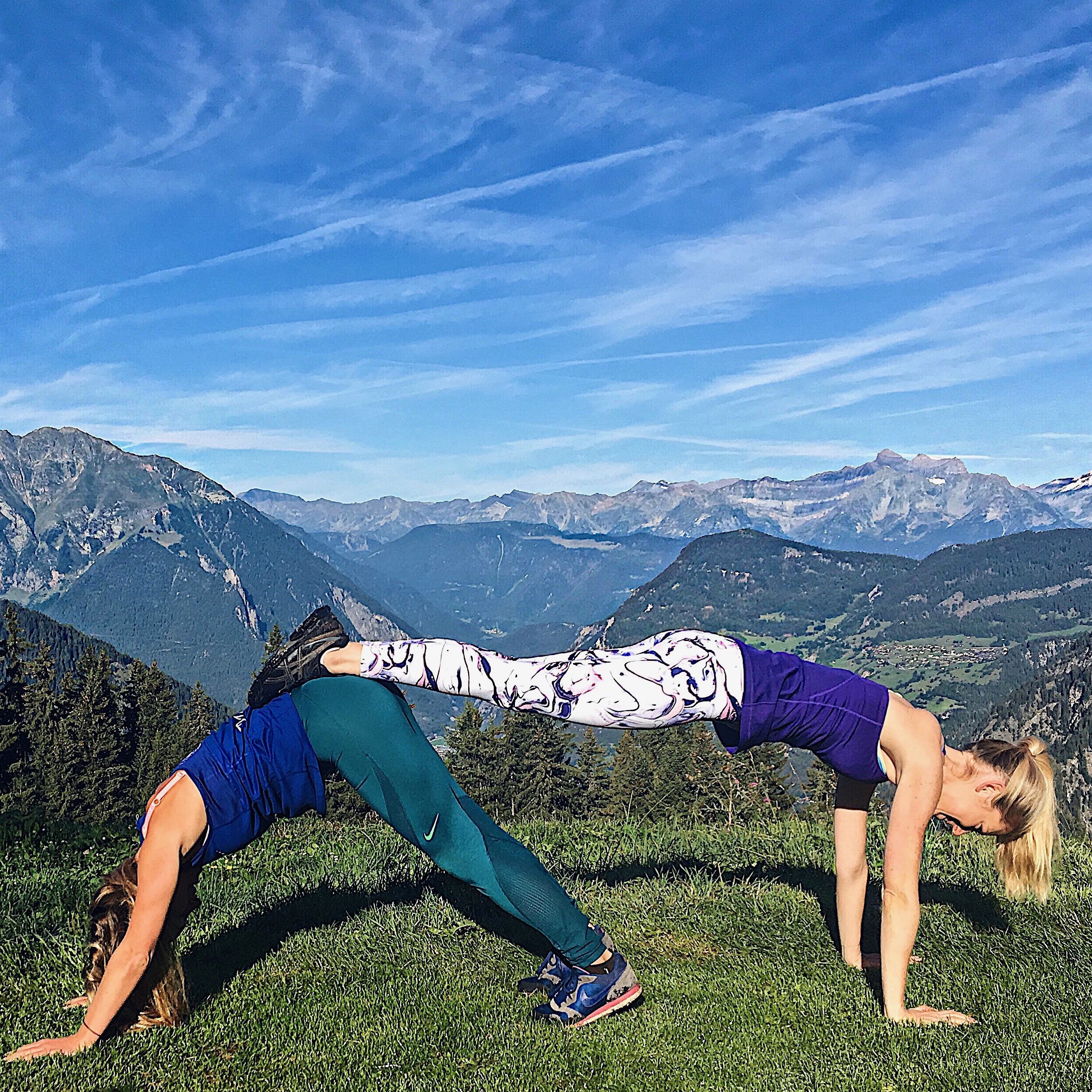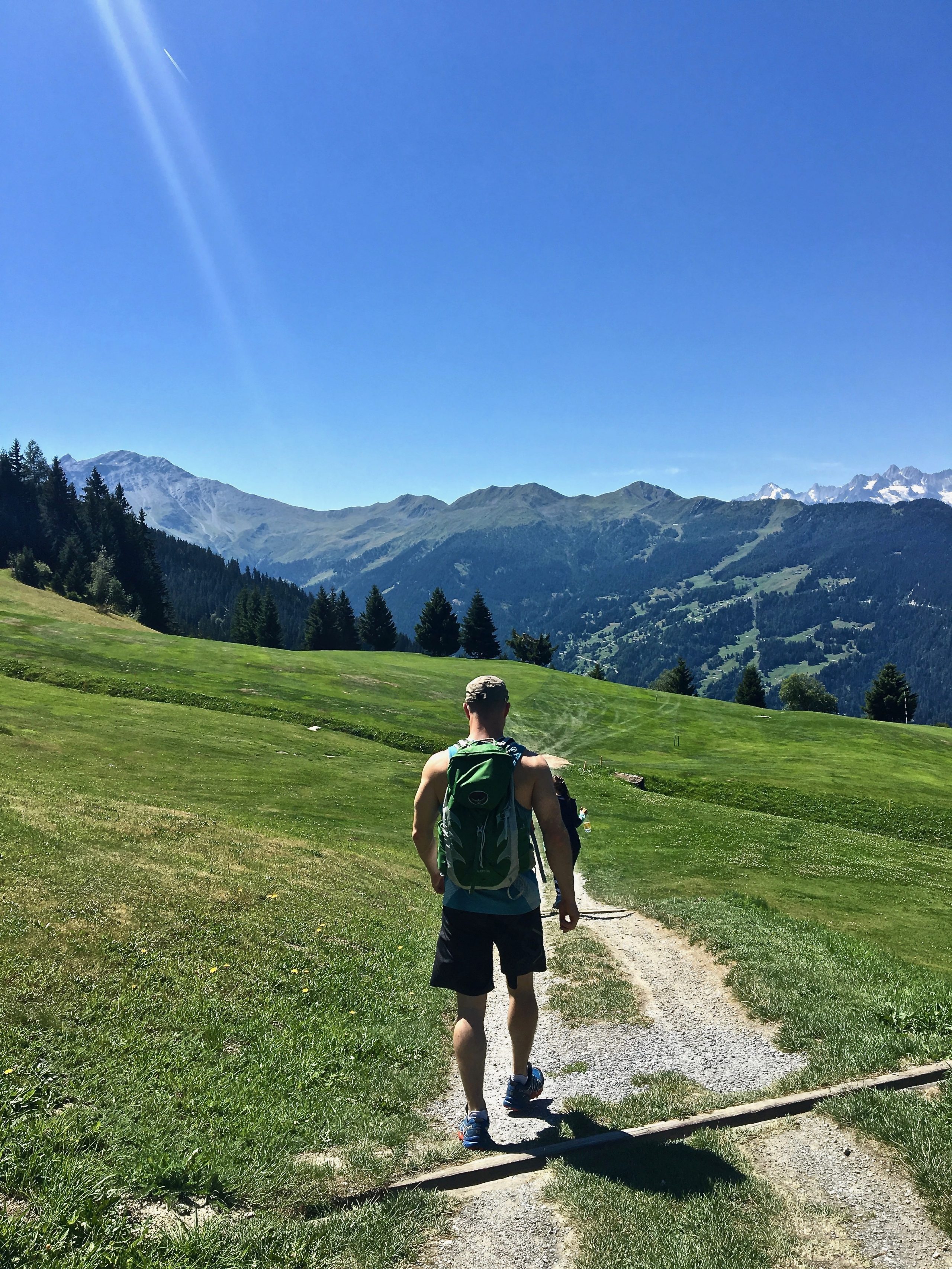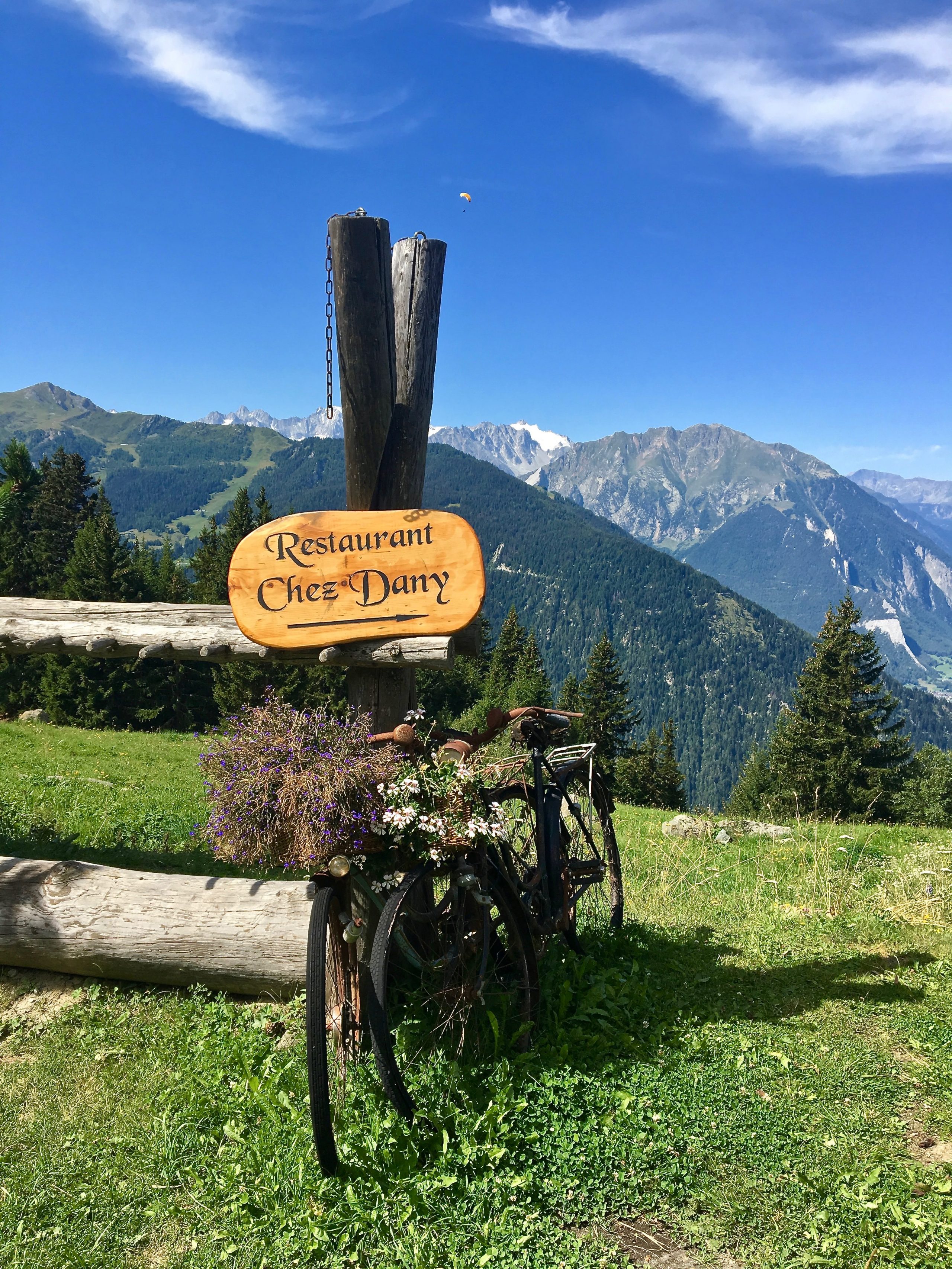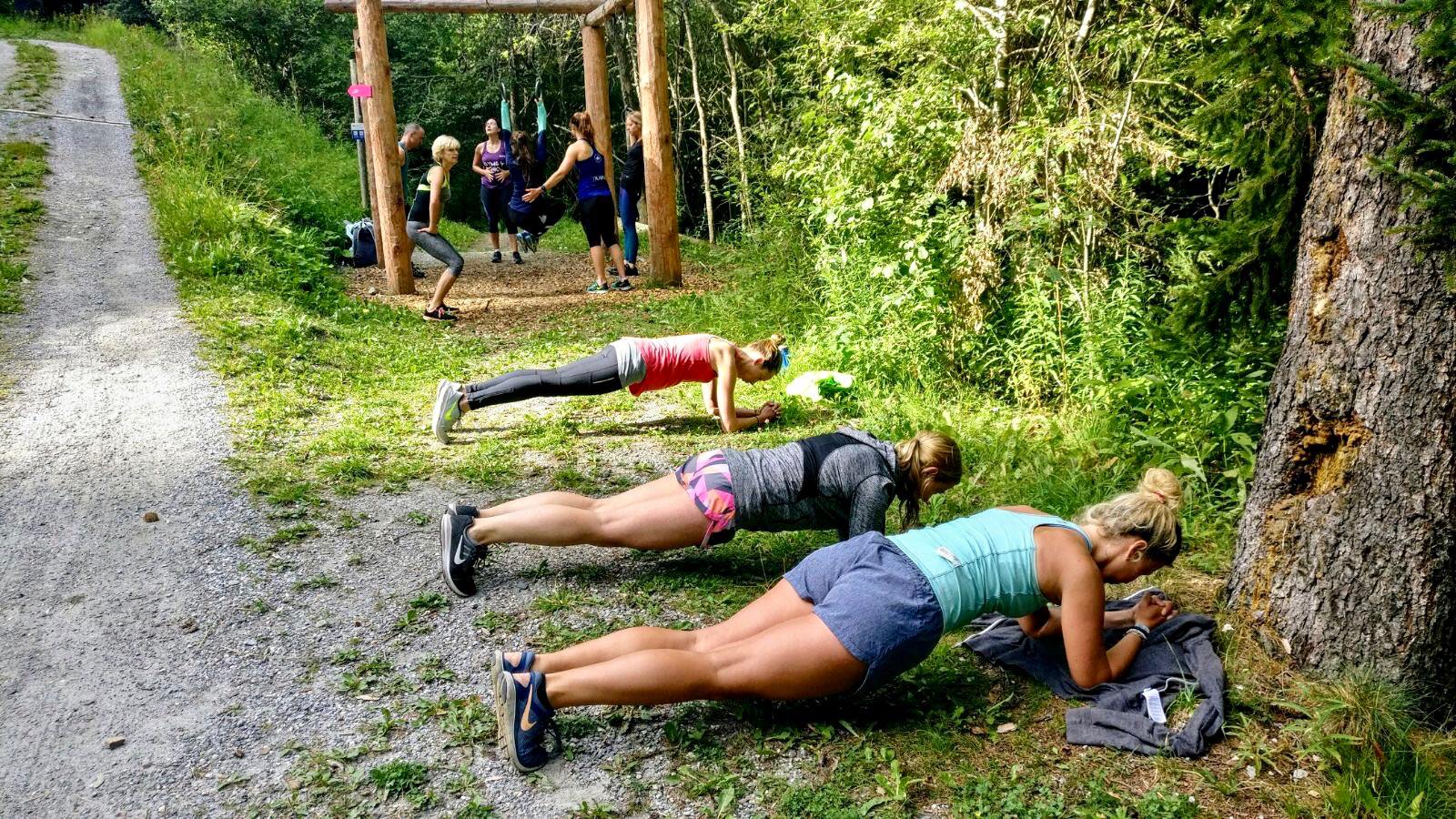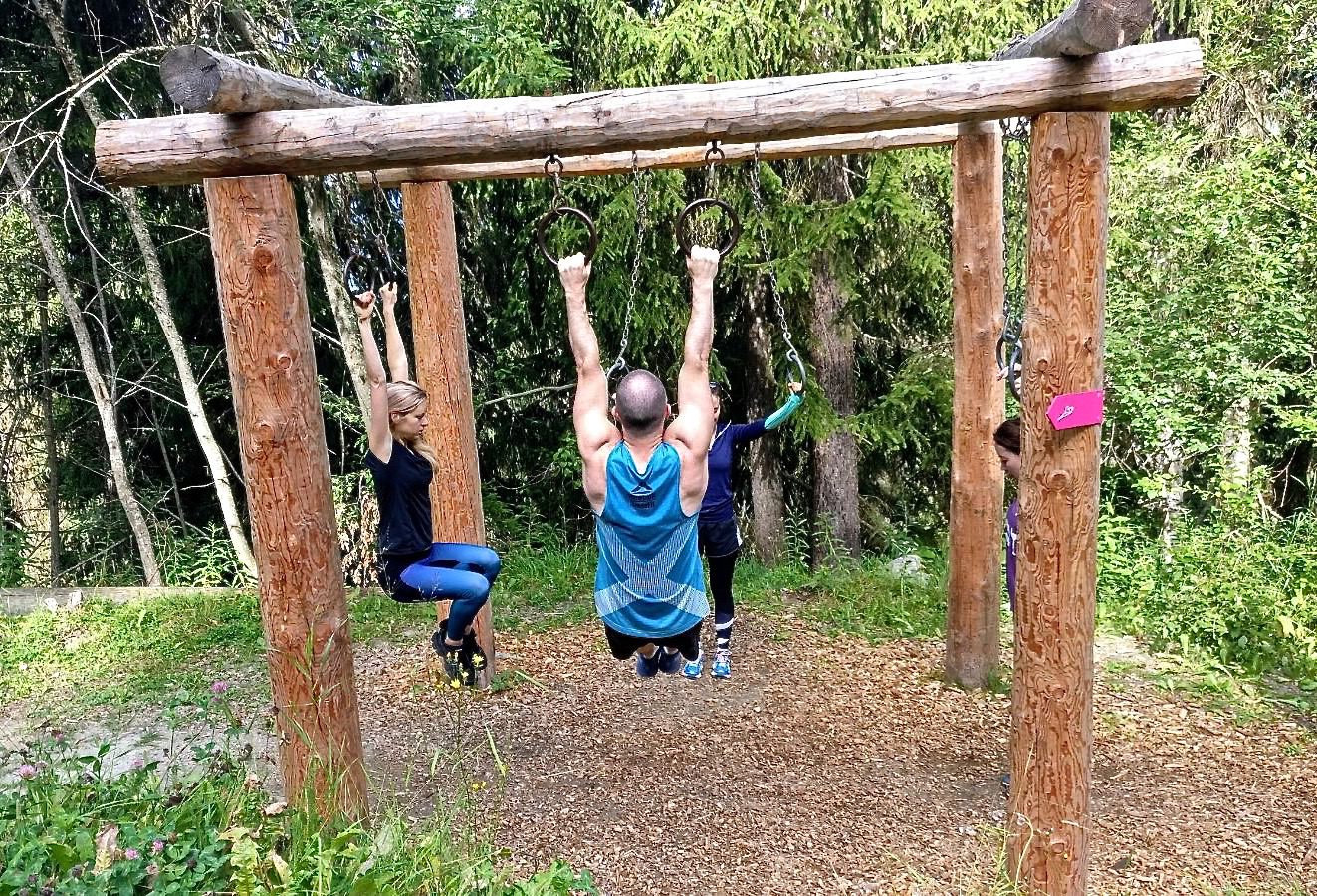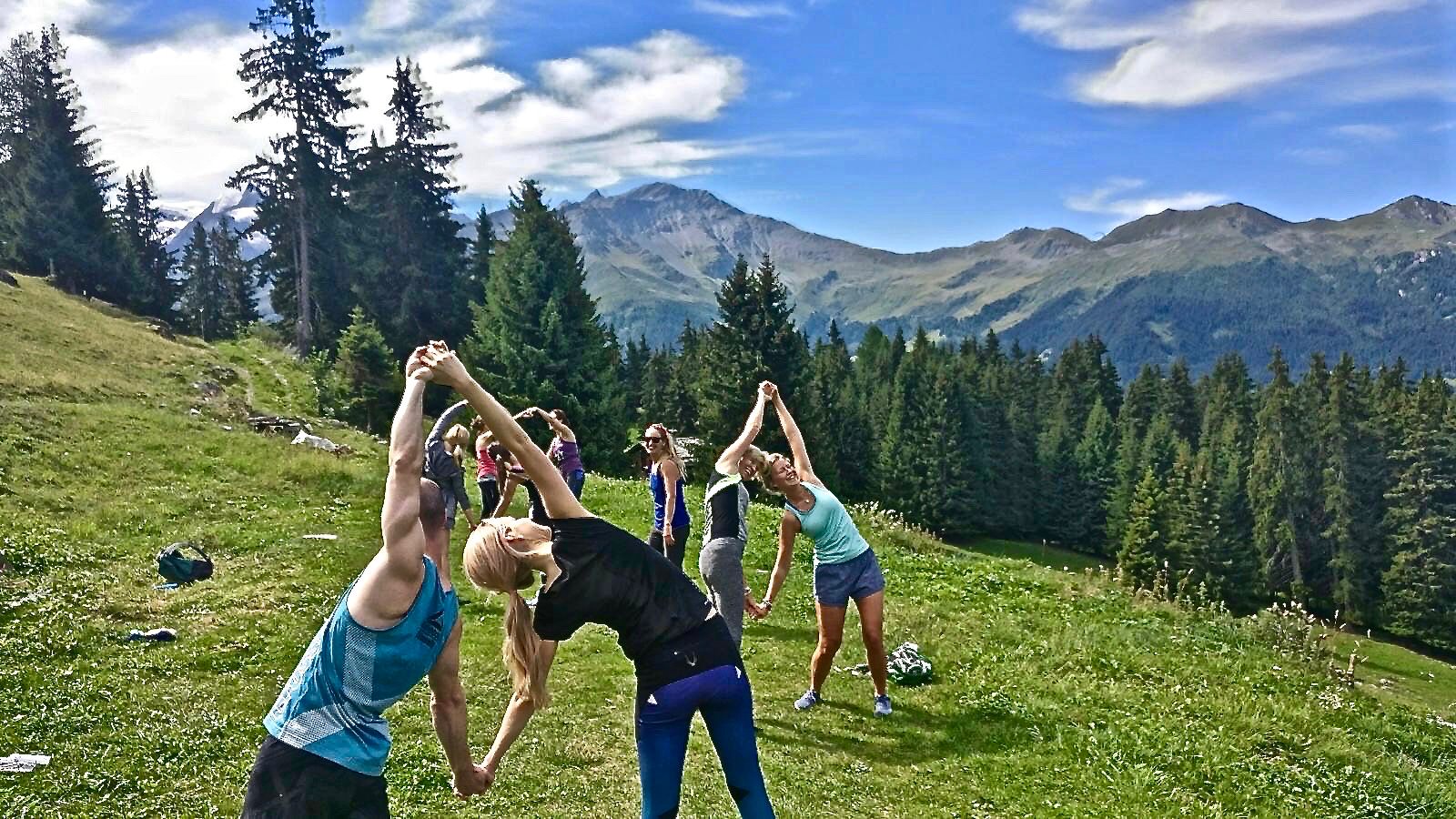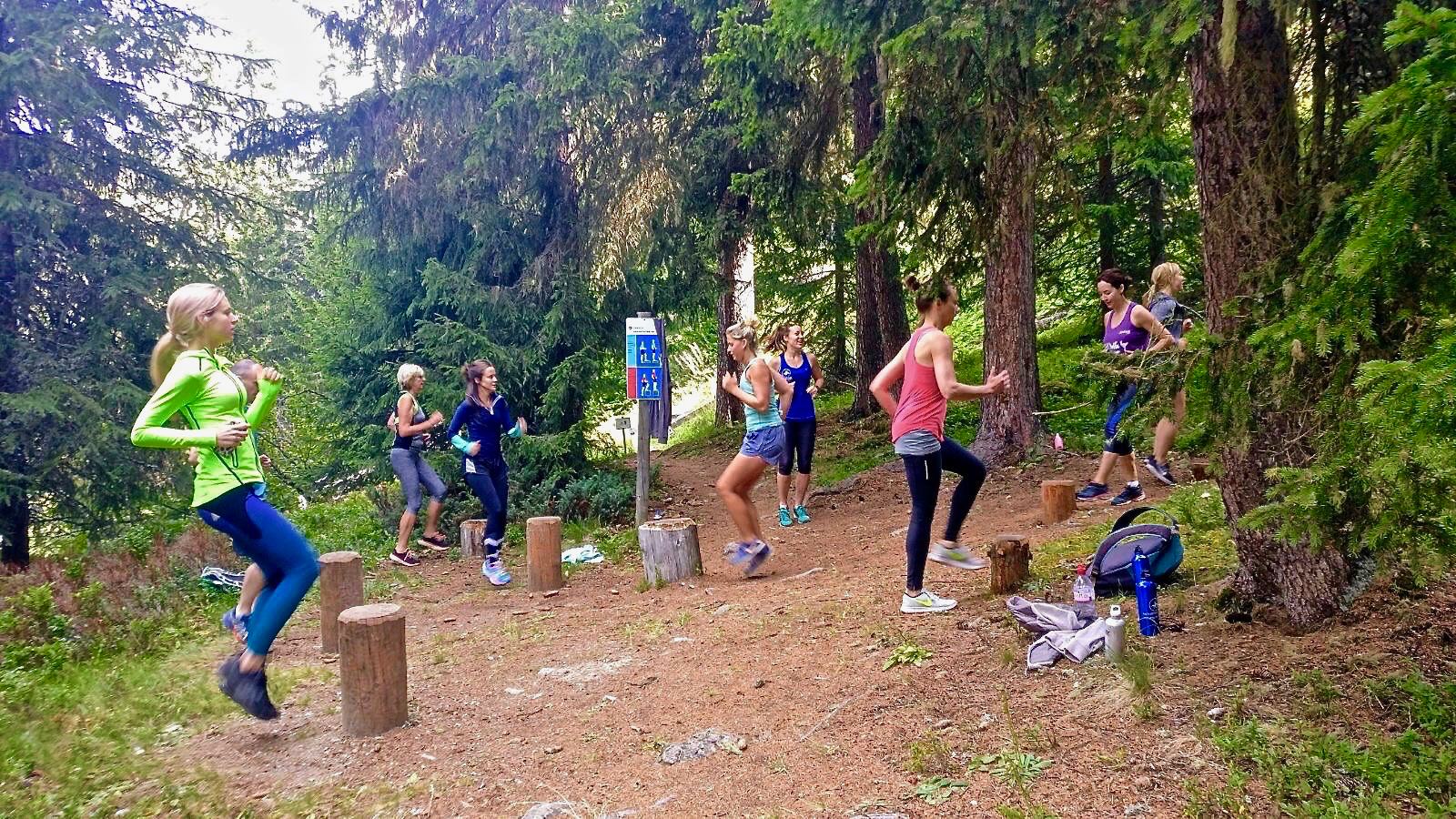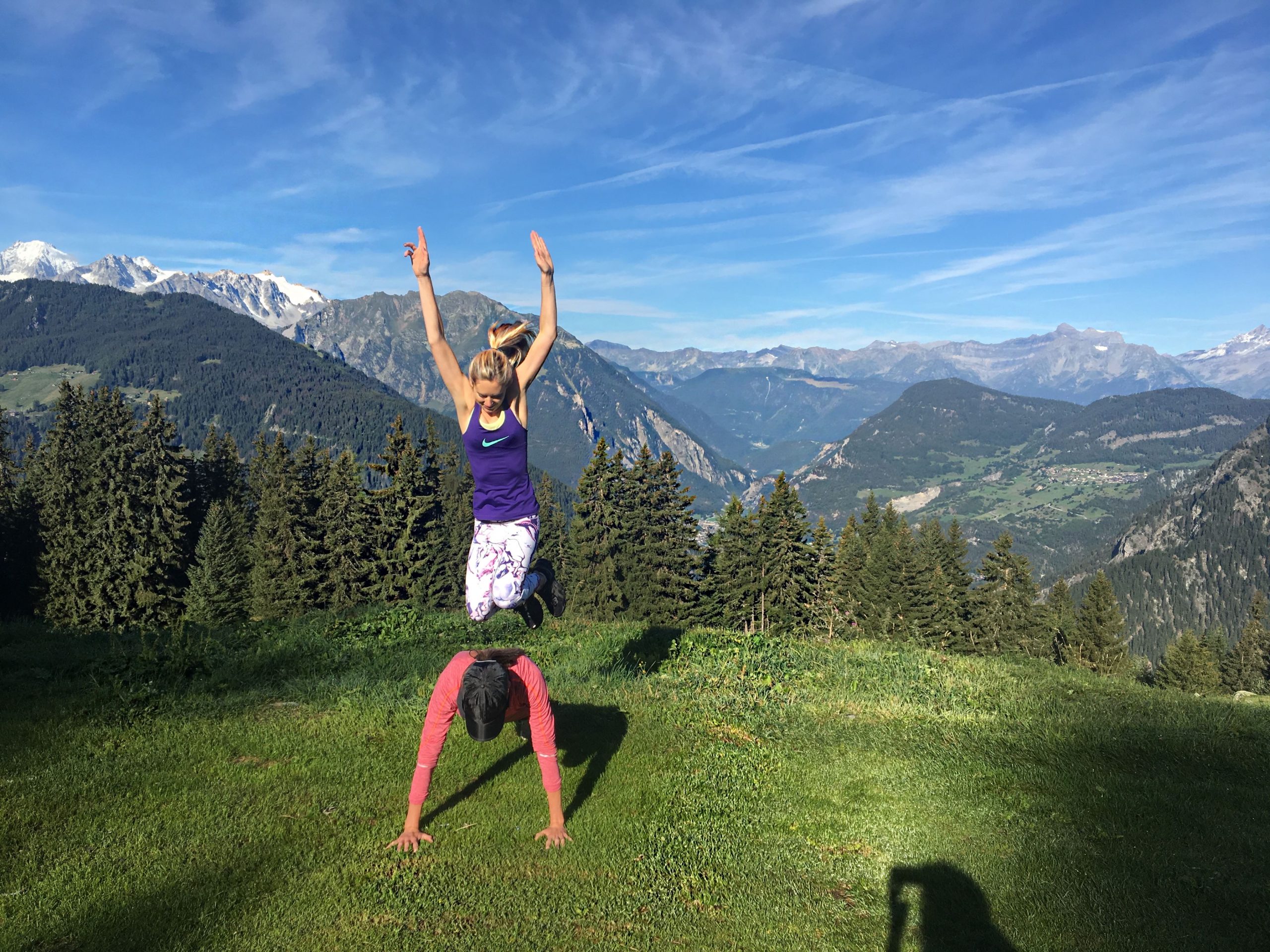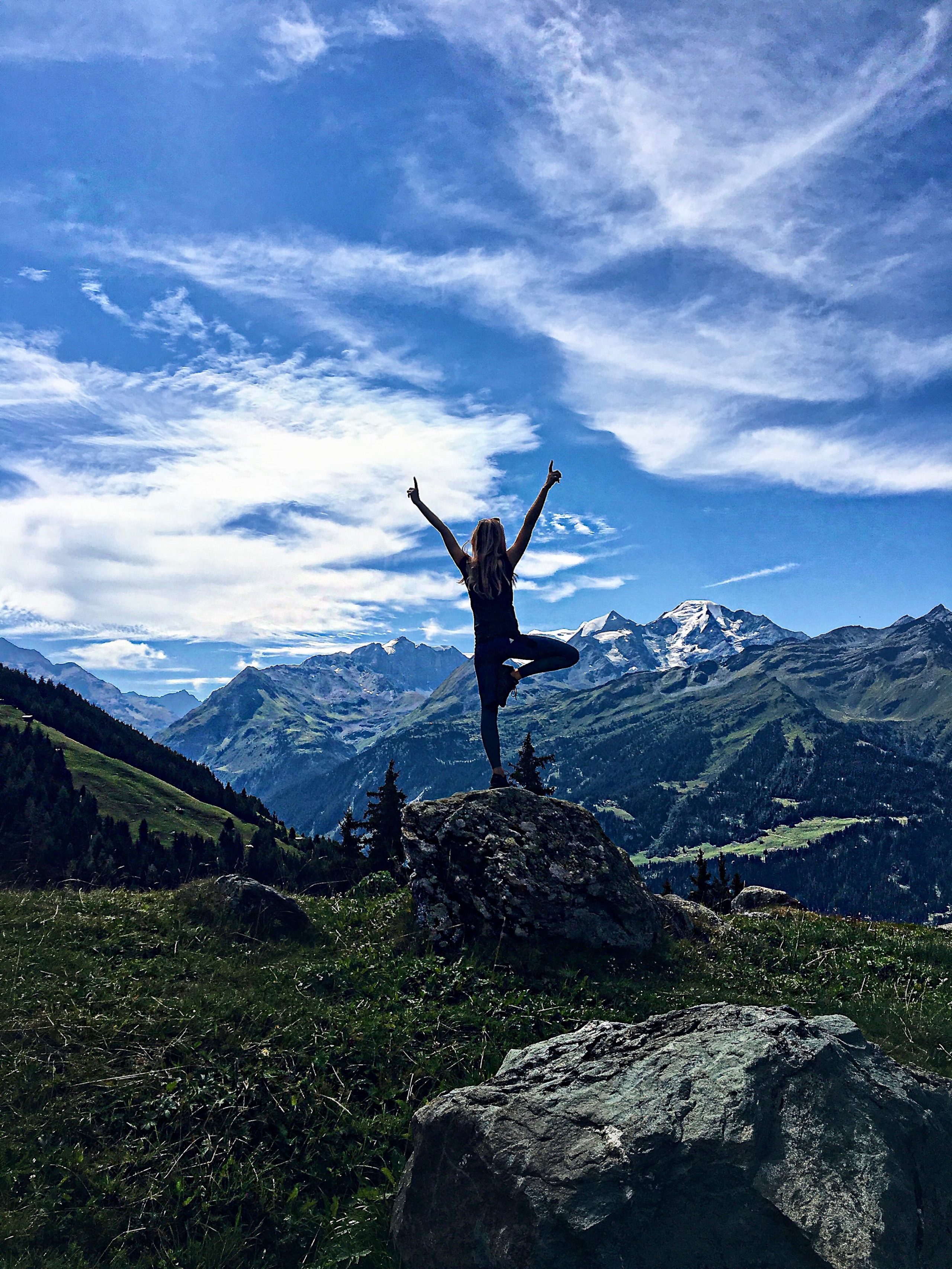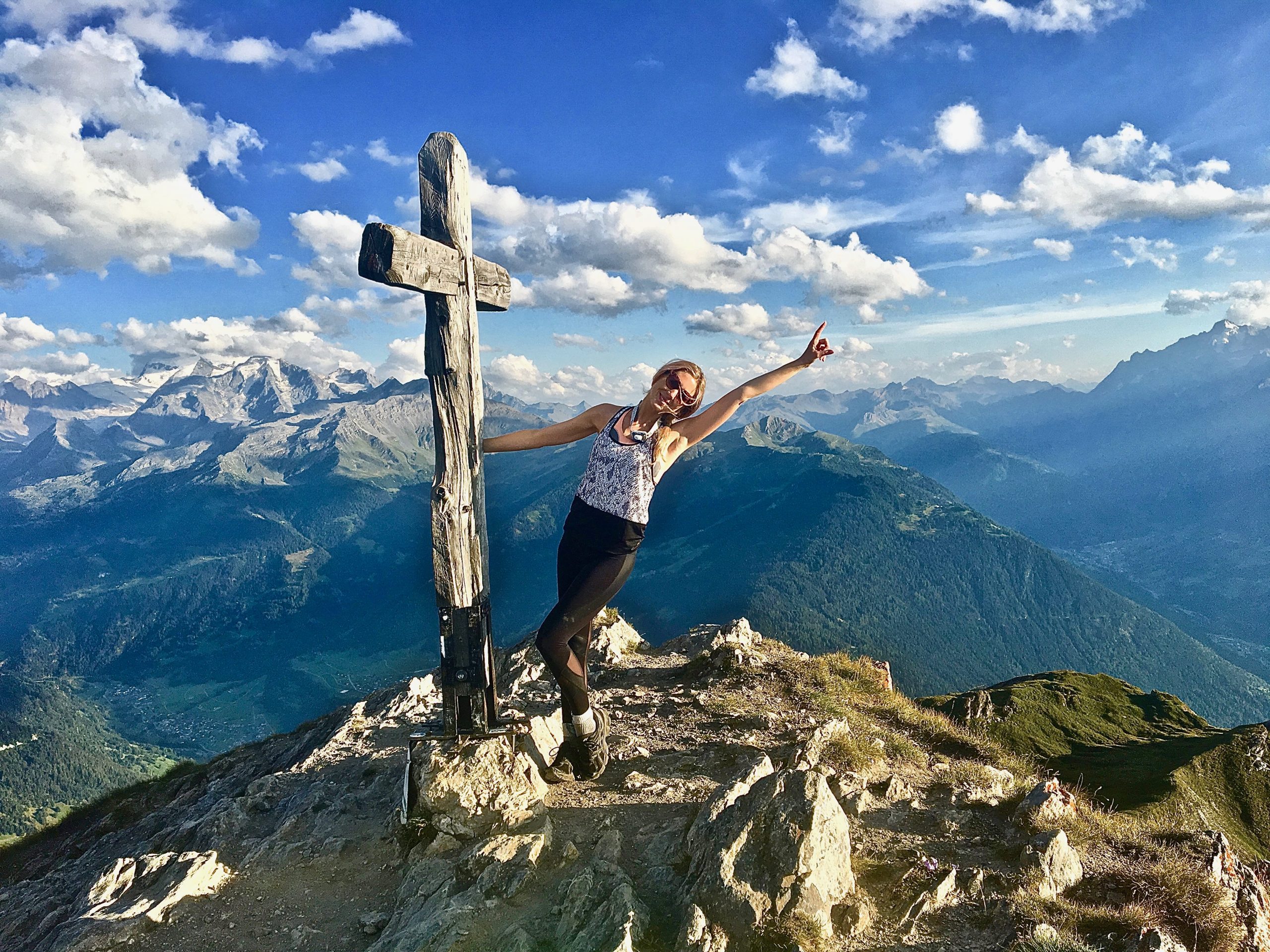 And even when it snowed we smiled and loved it!