I love yoga and I love being outside. So now that spring has sprung and the sun is shining, I'm pretty happy taking any opportunity I can to workout in the parks or my garden. Yoga is something I haven't ever prioritised but whenever I do it I feel so much calmer, more flexible and restored both mentally and physically. So when FeetUp sent me its nifty yoga trainer I couldn't resist having a play! It's super easy and quick to assemble and once it's ready to go you'll find that having it in the house is like having your very own trainer with you 24/7 – always looking at you as if to say "Go and do some yoga!"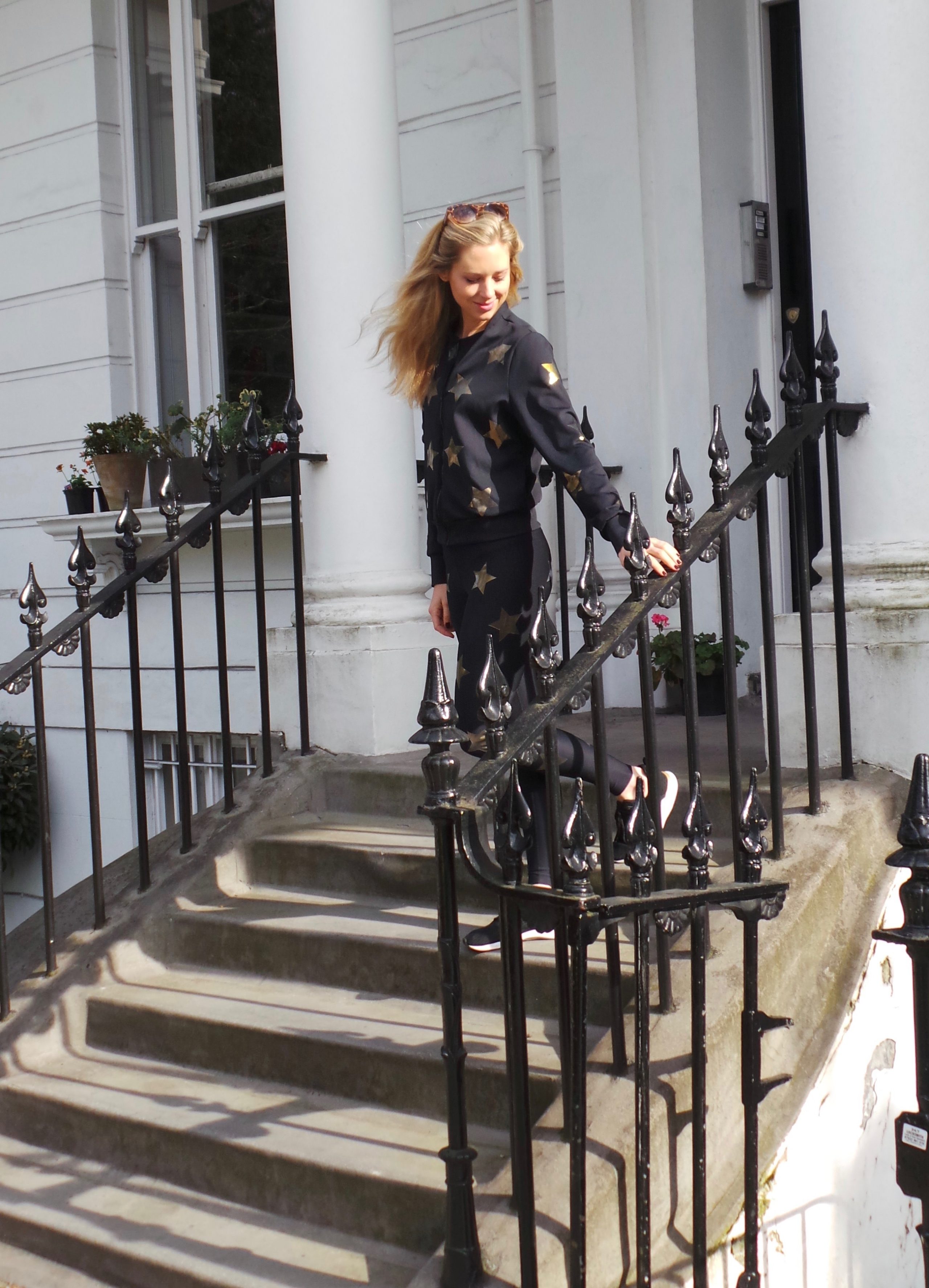 I've been loving taking the FeetUp Trainer into my garden and going through all the poses on the poster which comes with it. It's safe to say I'll have to work up to doing the more advanced ones (!) but I've had a real giggle getting to grips with some of the more novice variations (much to my photographer's amusement too)!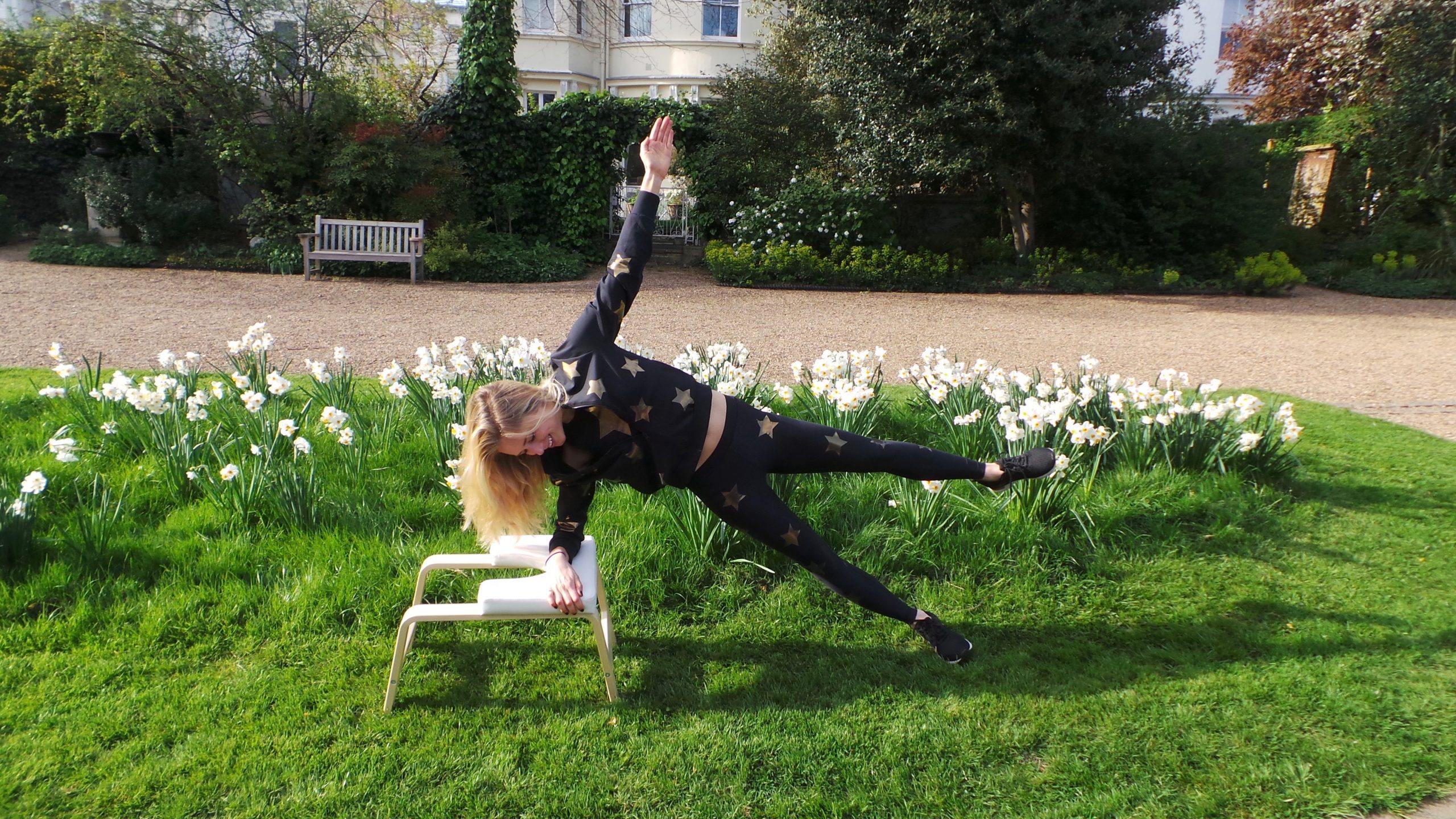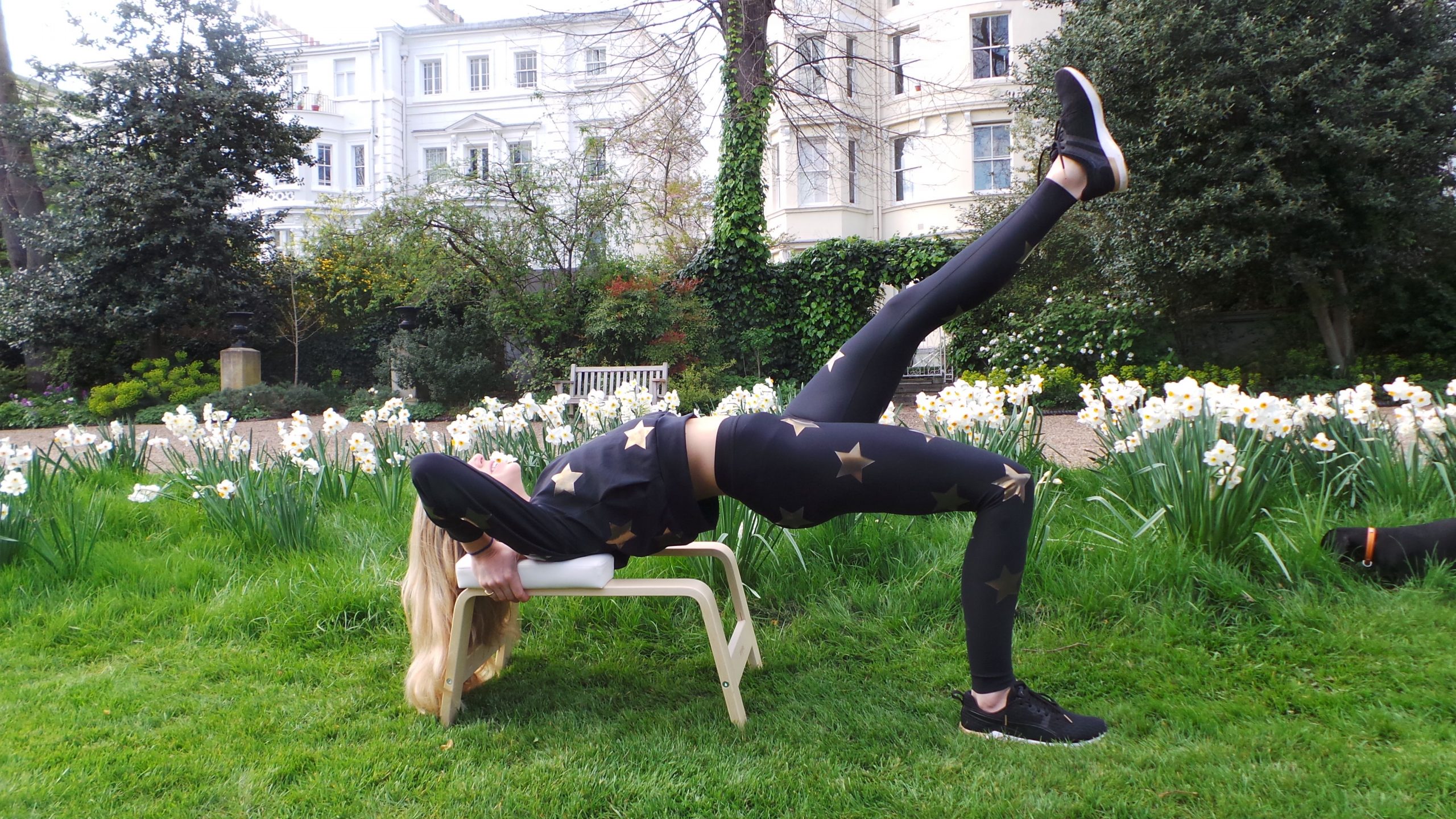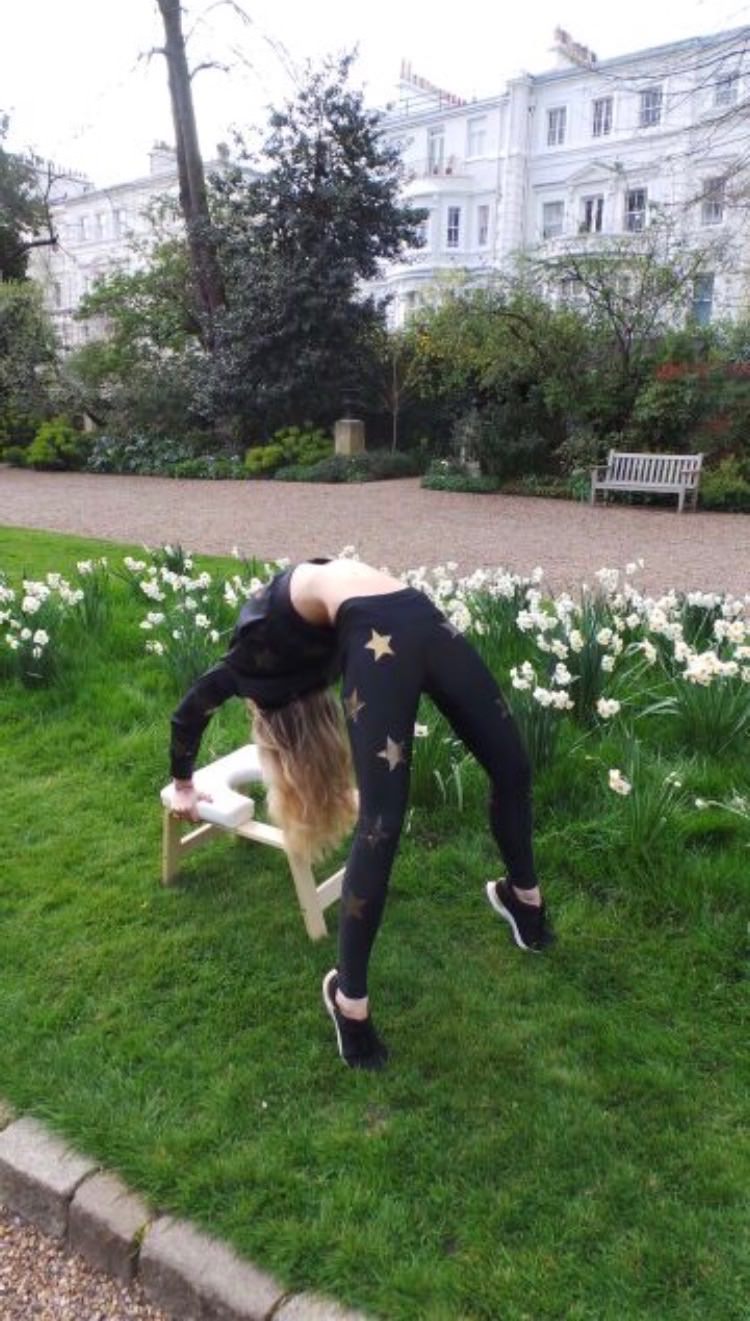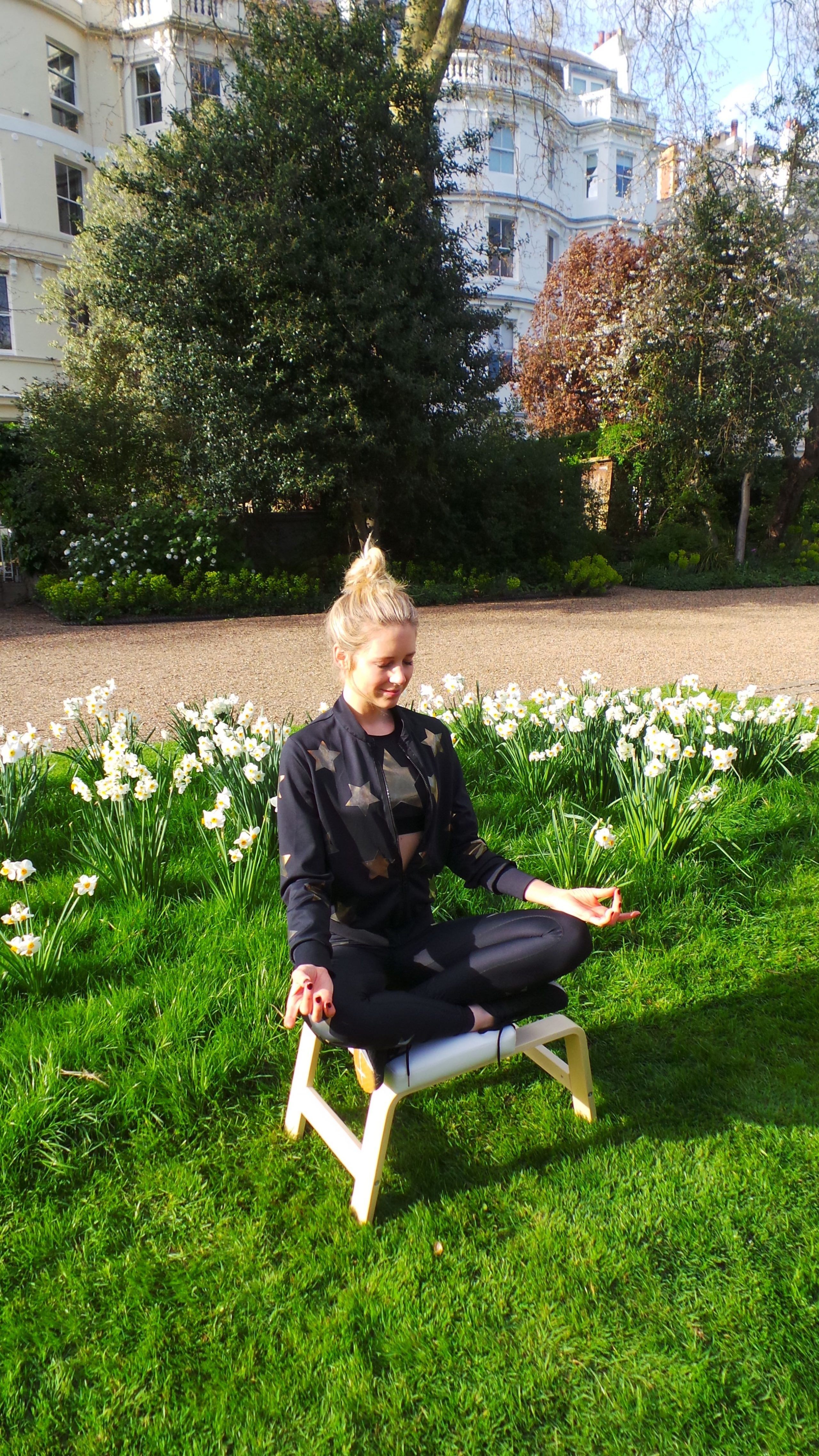 And this little one helped me with one final stretch at the end…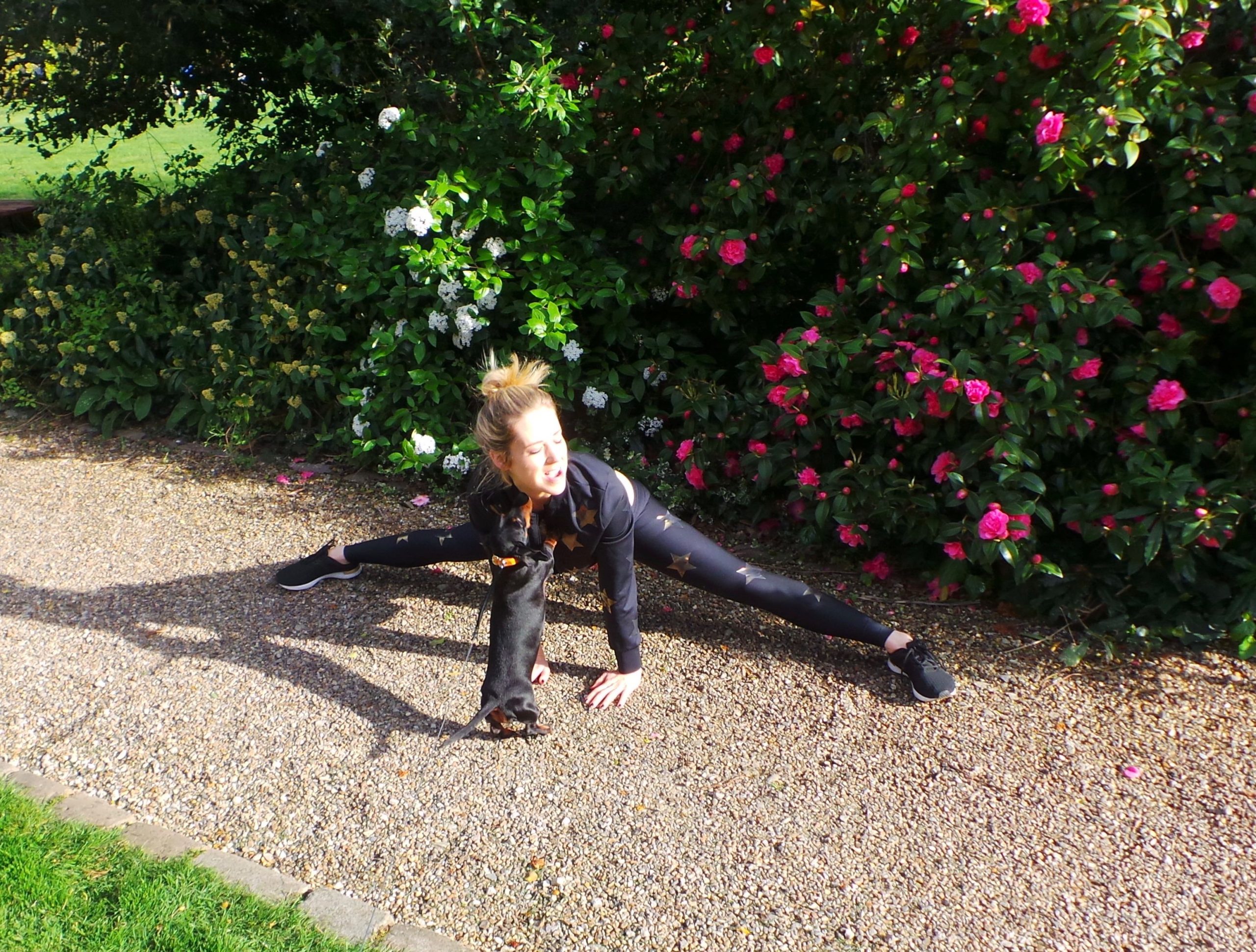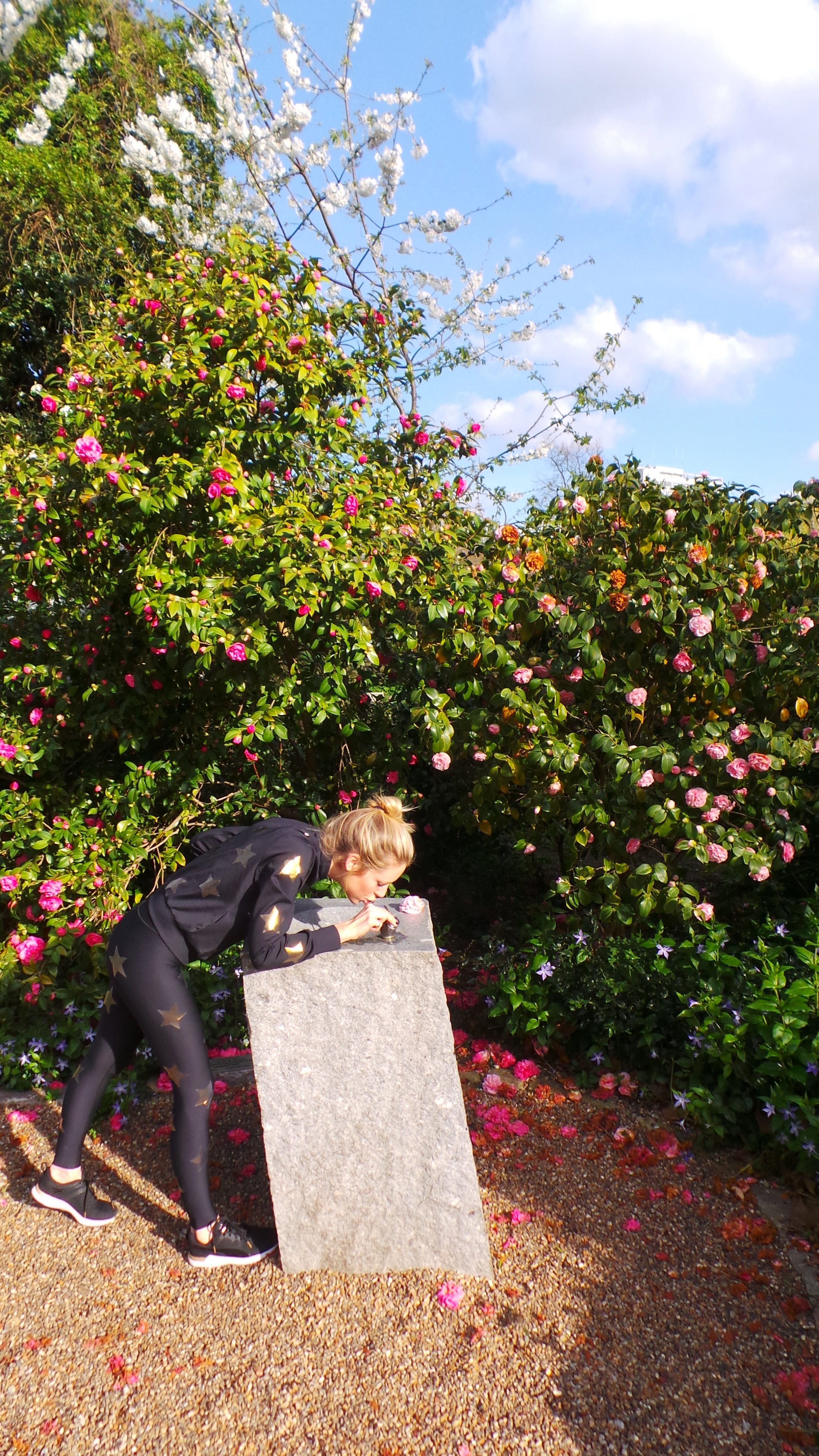 For more information on the FeetUp Trainer and to buy one click here.
Outfit: UltraCor available at Fashercise.