The Training
I gave myself about two months to train for Berlin marathon. It wasn't enough but thankfully it got me through.
I was super eager to complete my first marathon. After getting injured following an online plan for London marathon earlier this year (please never rely on these because, for one thing, they are completely lacking in strength training and I've heard of so many people like me who got injured by following them), I had been successfully rebuilding my fitness levels but wanted expert guidance to optimise my preparation for Berlin.
My expert help came in the form of Jane Vongvorachoti, an olympic runner who also trains clients at Equinox London and lead the Equinox team through Boston marathon. Since Jane's first road race in 2010, she has set 11 Thailand national records in distances ranging from 3km to the marathon and represented Thailand in the marathon at the XXXI Olympic Games in Rio De Janeiro, Brazil. I knew I'd be in great hands.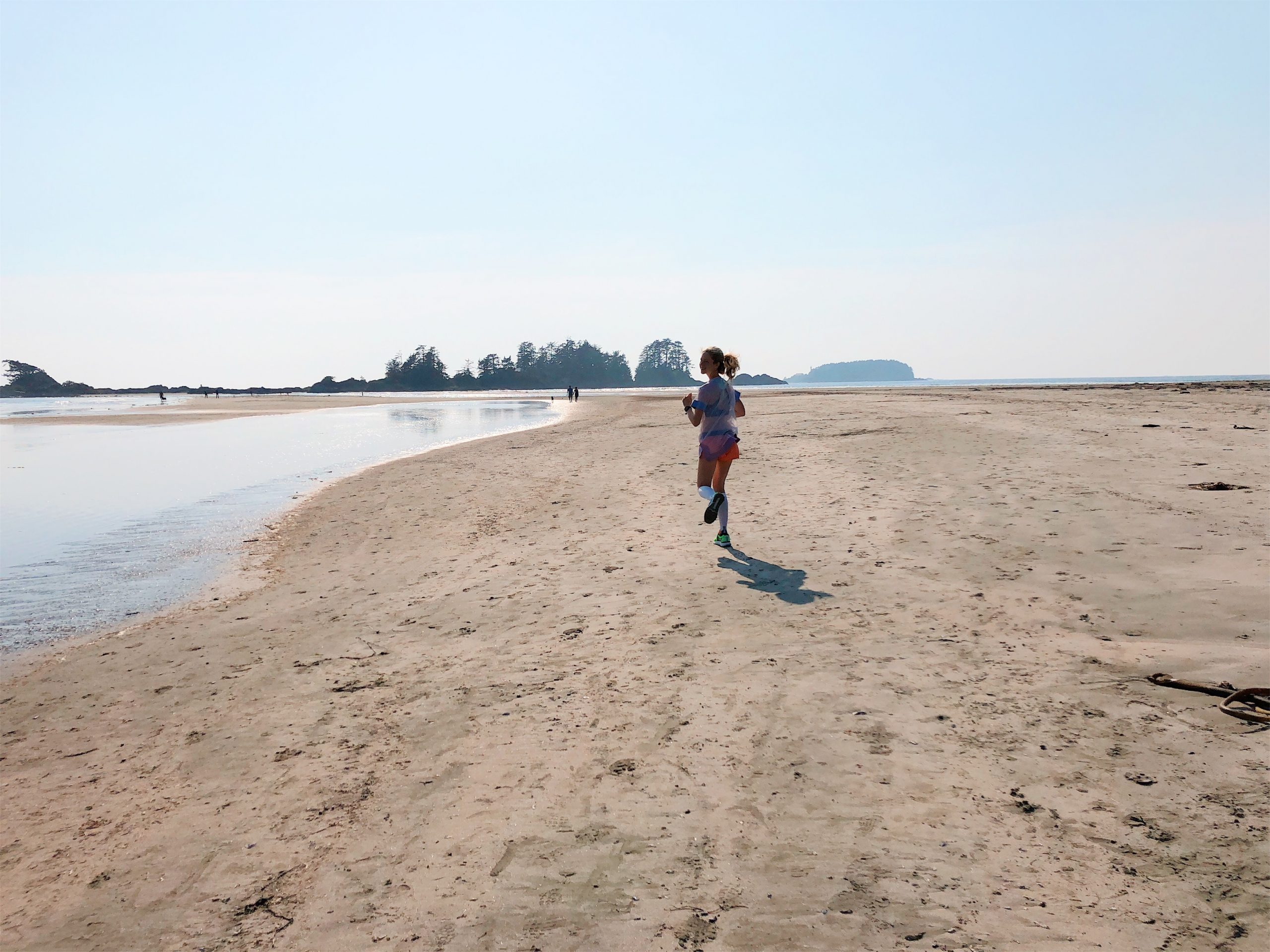 Above: Training in Tofino, Vancouver Island, Canada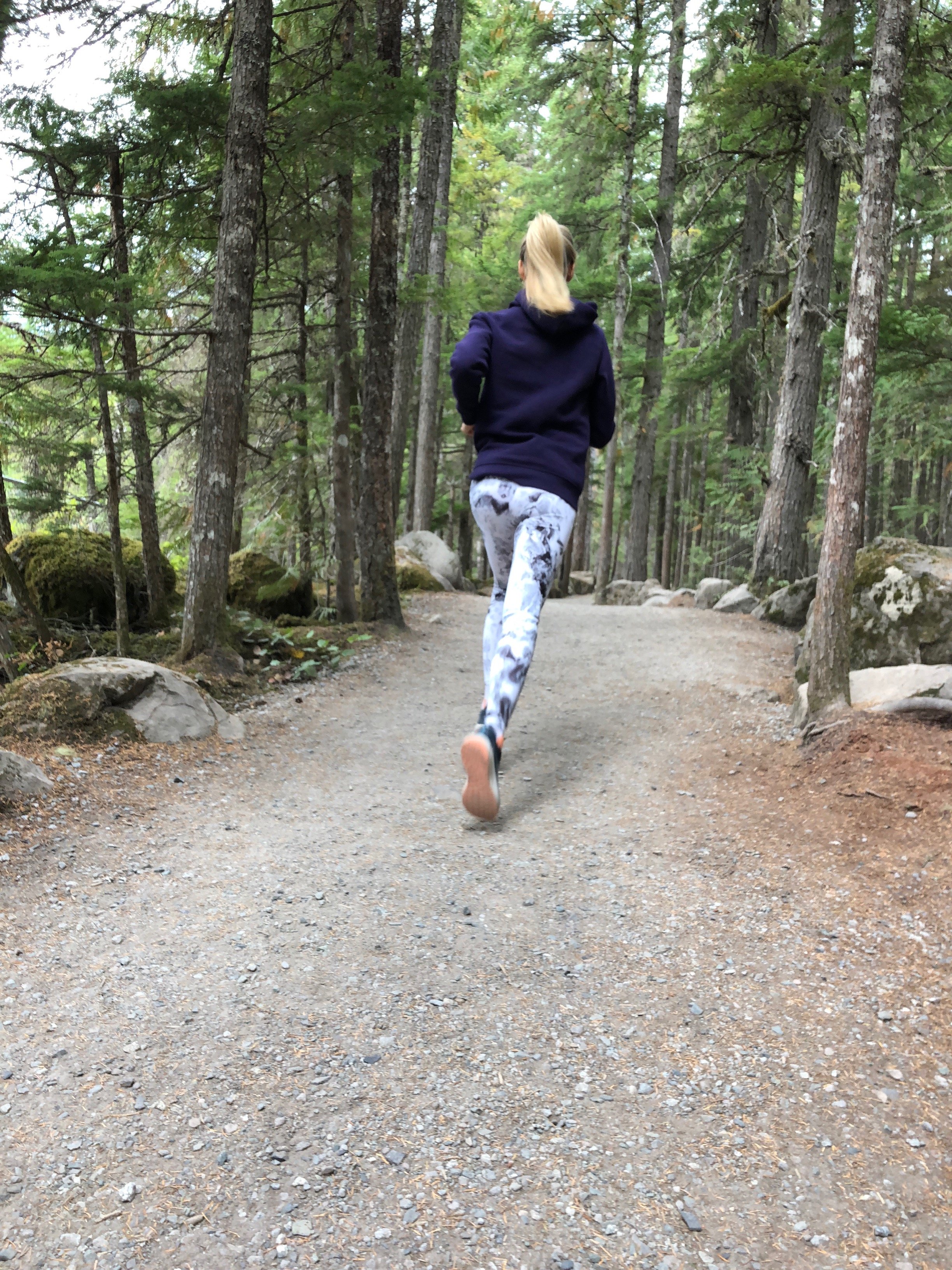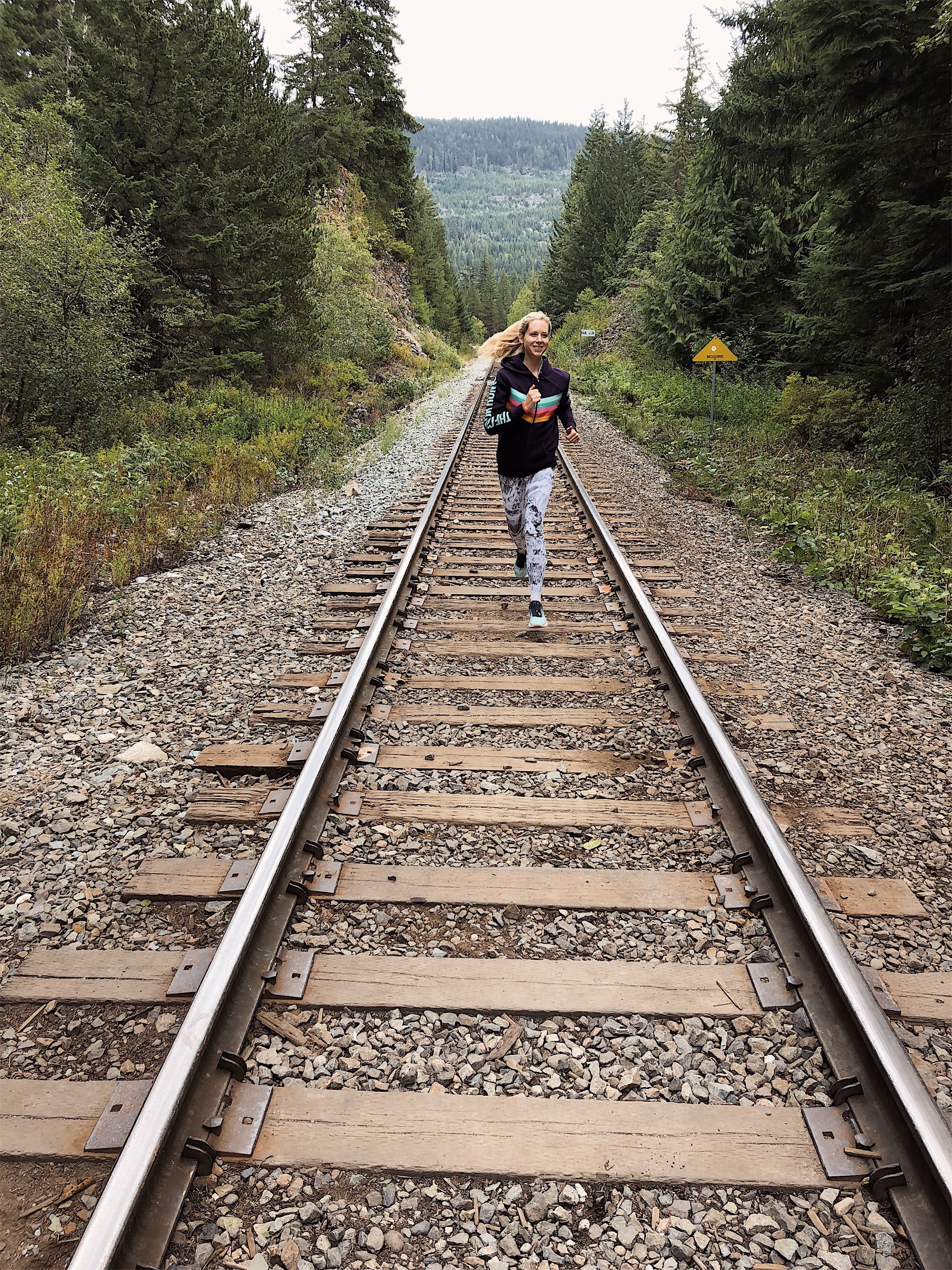 The time it rained hard in Whistler and I had no waterproof so sported a bin-liner instead!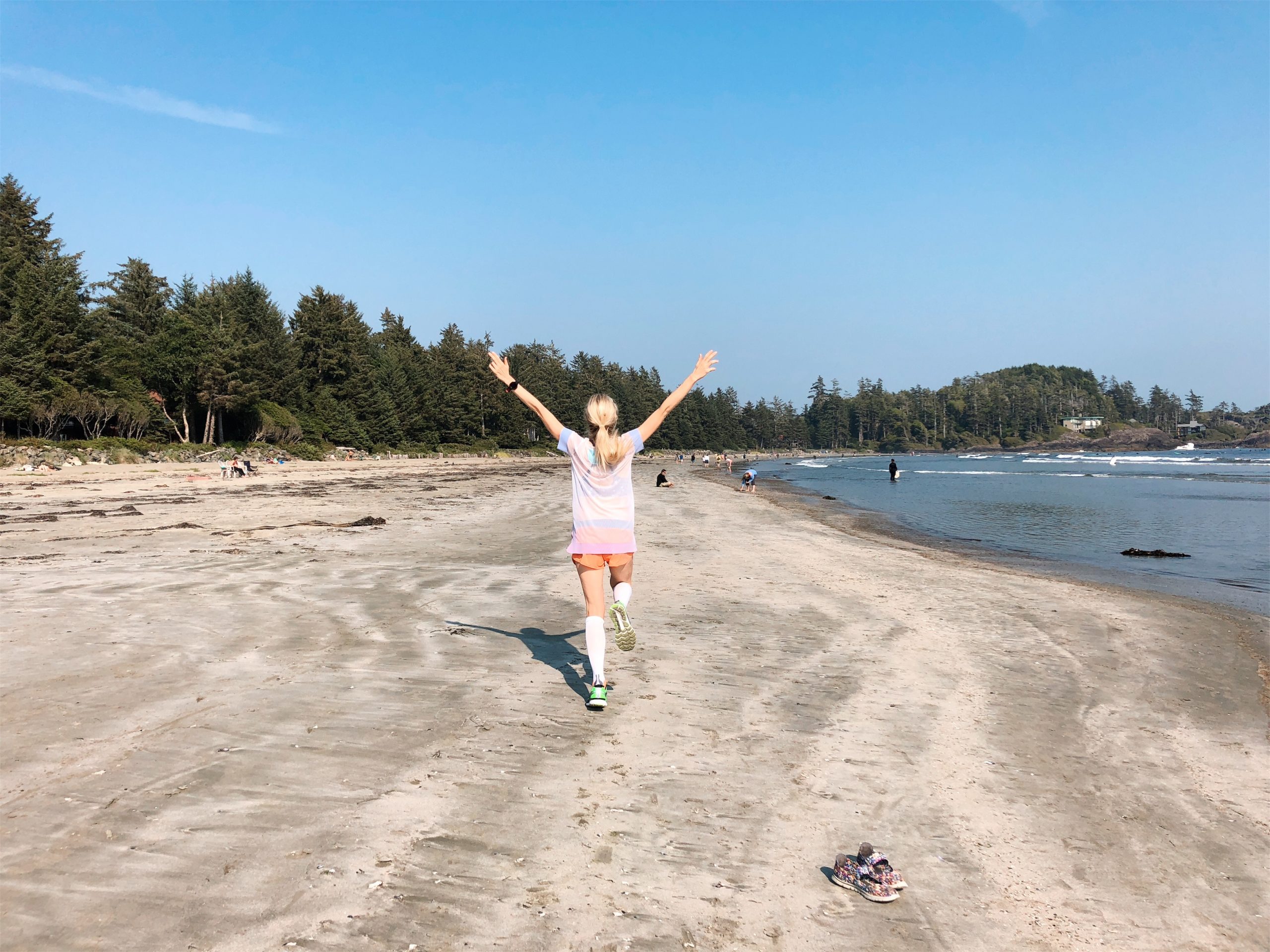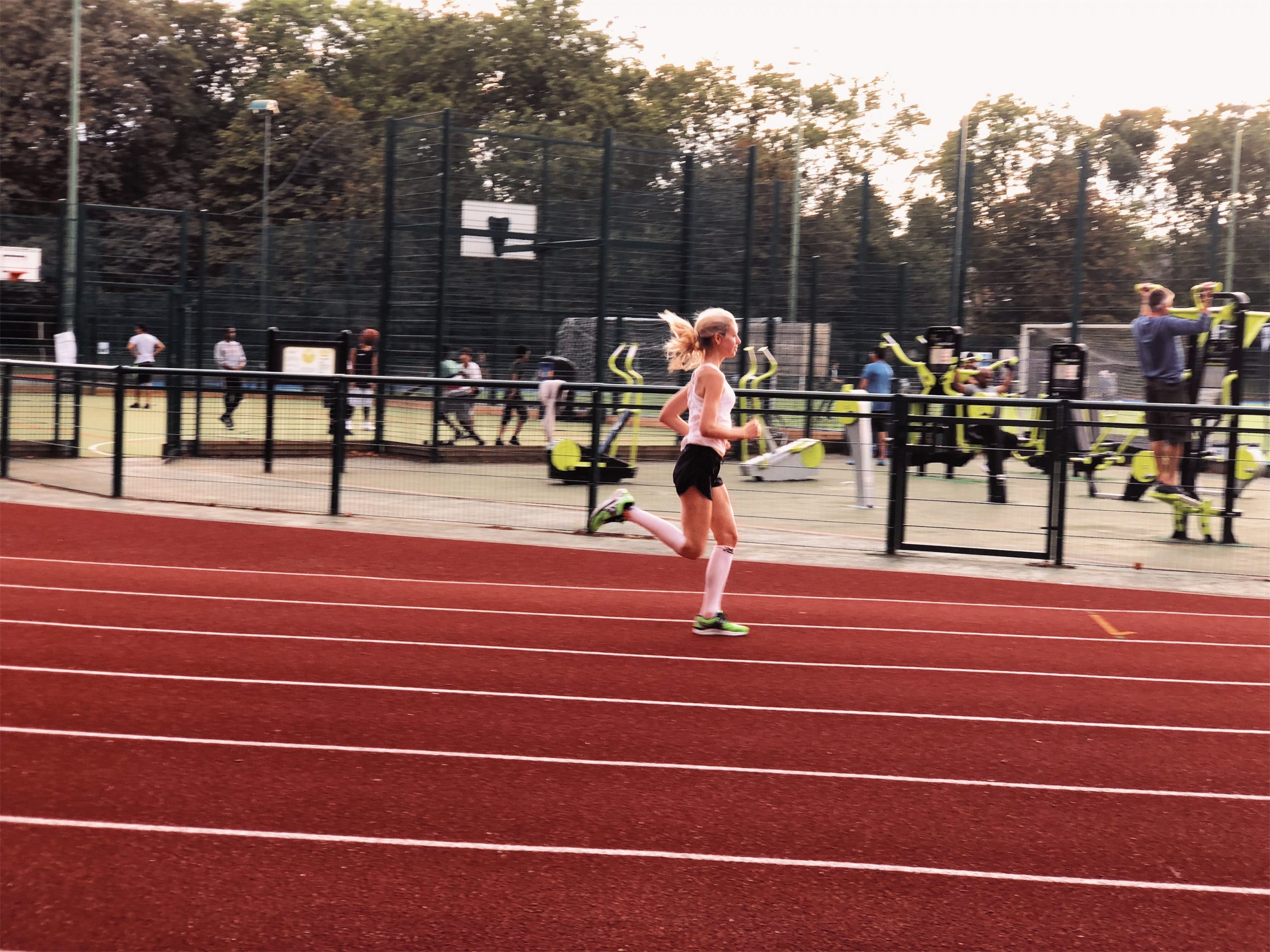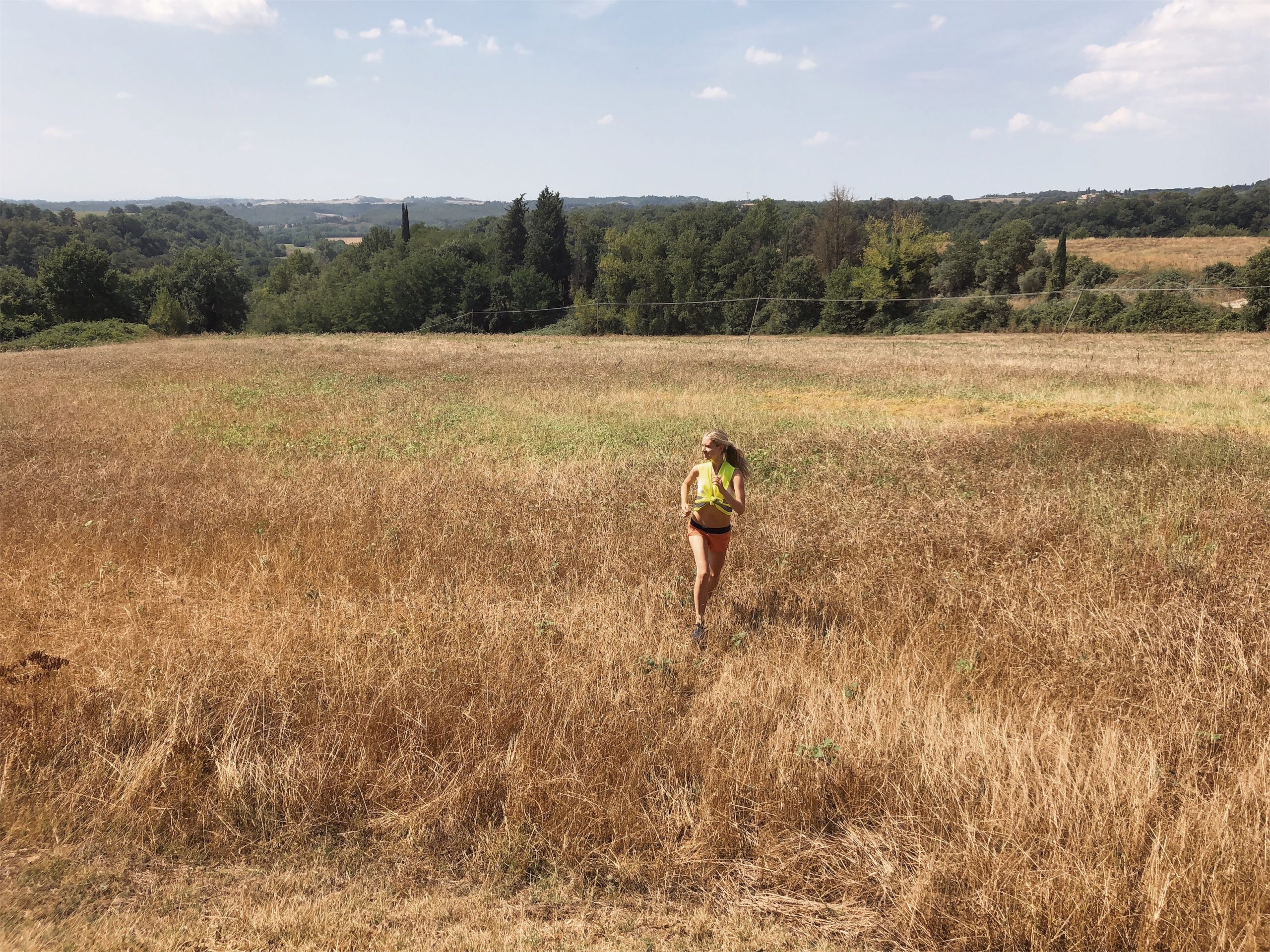 Due to hectic summer travel plans I only had a couple of one-to-one strength sessions with Jane and the rest of the programme was what's app'd to me when I was away in Mykonos, Italy and Canada. It was a godsend. Training for a marathon is intense but having Jane do a lot of the hard planning for me took a lot of the pressure off. All I had to do was get up and do whatever Jane sent over that day. I knew that by sticking to instructions I was giving myself the best chance of completing the Berlin marathon to the best of my ability given the short lead time.
Each week I had one full rest day. I was always ready for these especially as the miles increased! Training through the summer meant early morning sessions to avoid scorching temperatures and it also meant reigning in the late nights. As you can see in my previous posts, I had a completely sober summer. I didn't want anything to add to the challenge I'd already set myself.
Since I hadn't left much time to train for a marathon, my speed increased before my strength did. Towards the end of my programme when I hit the 18 miles, my adductors (inside of thighs) started to feel sore with each long run. When I returned back to the UK 10 days out from the marathon I saw a physio who told me they were over-loaded and overcompensating for a lack of strength in my glutes and hamstrings. I was told to do no more running until race day and to complete simple, light strength work and stretching in the run-up. I was nervous at how they'd fare in the marathon but at this point worrying was futile. I just had to make the best of it.
TBC…
Featured image outfit: Sweaty Betty