How wonderful is it that Autumn is well and truly here in all its spectacular colours of red, green and gold. We've been incredibly lucky in London recently with clear bright blue beautiful sunny days making everything look sensational.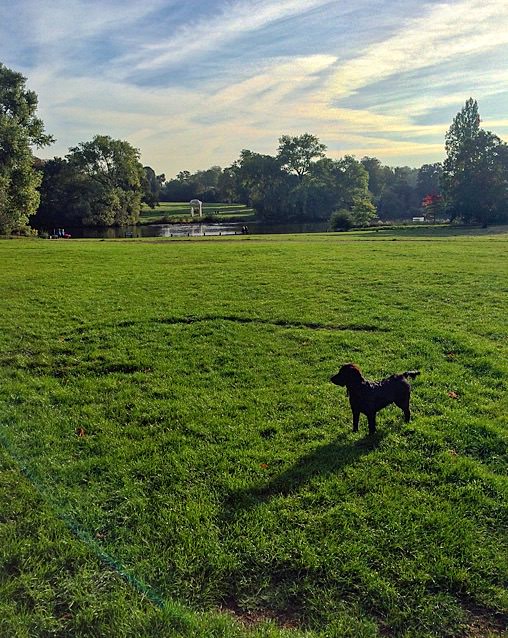 I know I'm not alone in saying that good weather makes me feel infinitely more cheerful and energetic – let alone allow me the opportunity to harness the beneficial effects of vital vitamin D. But what's enriched  my last week the most is having a beautiful 6-month old pup to play with and motivate me to make the most of autumn's delights.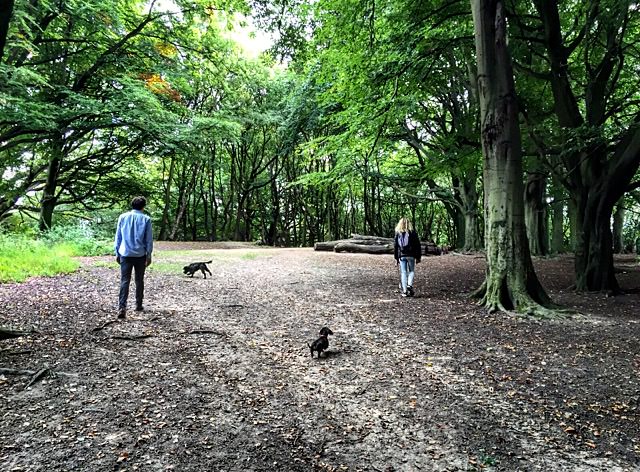 Meet Huxley – the most magical, mischeivous little pup that ever there was! Huxley and I have spent mornings and evenings racing round the Royal Park's; we play ball, he chases pigeons and squirrels and plays delightfully with other four legged friends and then I have to sometimes sprint after him when he leaps into the serpentine sparking a protest of swans to hiss and flap their wings in territorial warning. I, mortified, try to coax him out as onlookers smugly watch in amusement. Cheeky Chappy!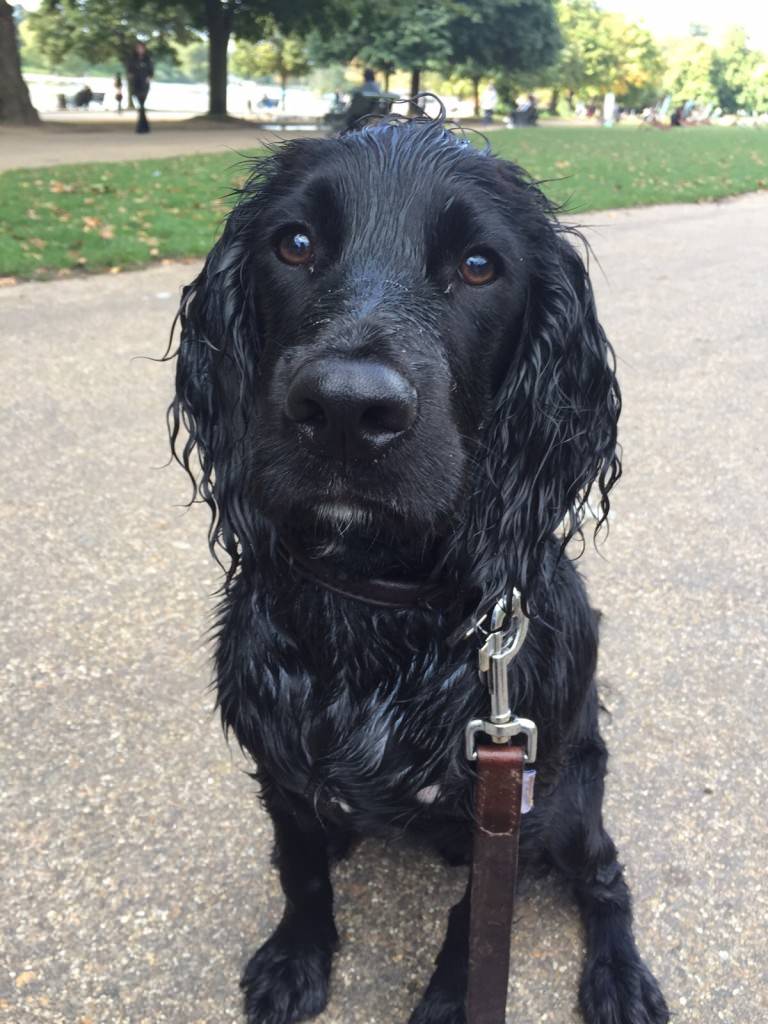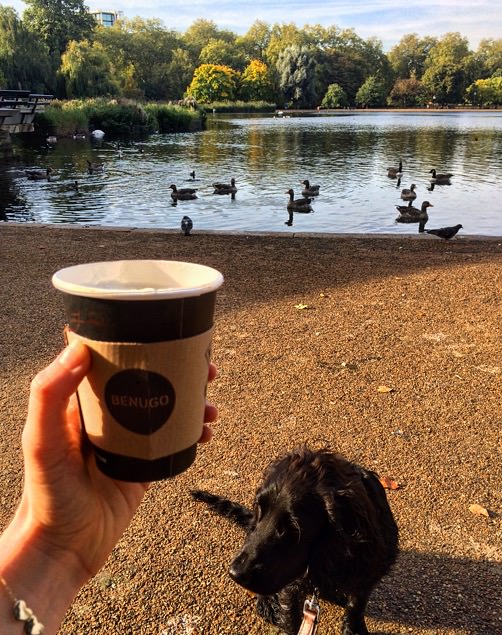 Above is a wet Huxley on the lead after having just dived into the Serpentine! I'd just taken a few moments to sip my frothy cappuccino far away from the water but Huxley was not to be detered! I lead him further away and let him off the lead again to scamper around freely.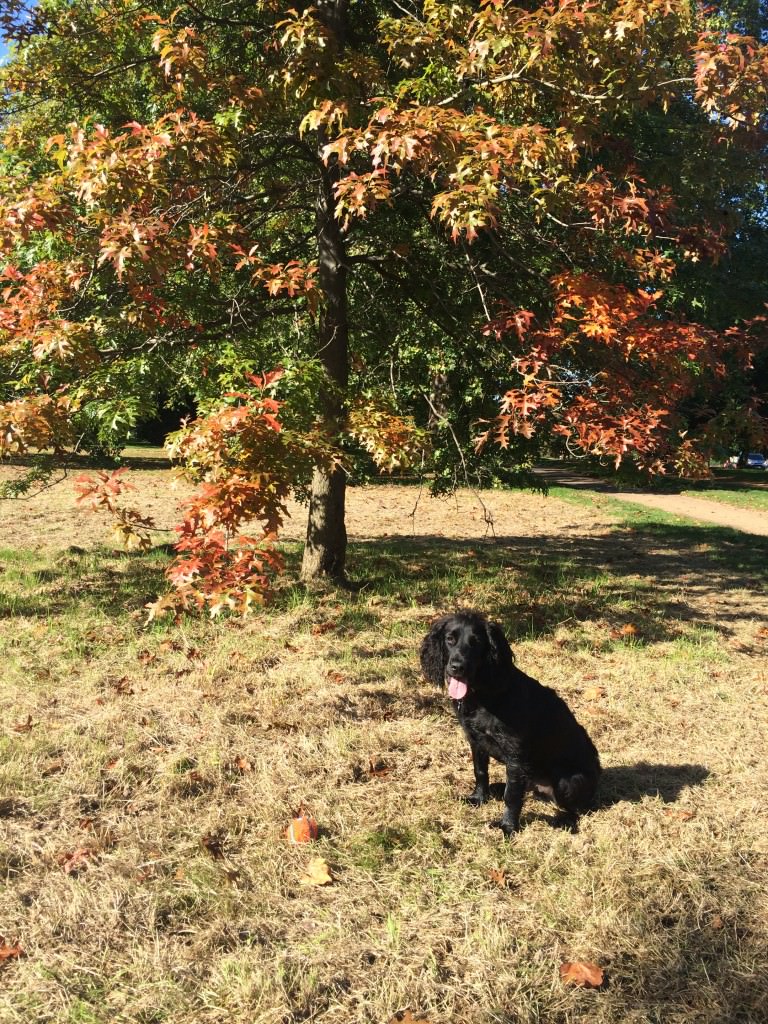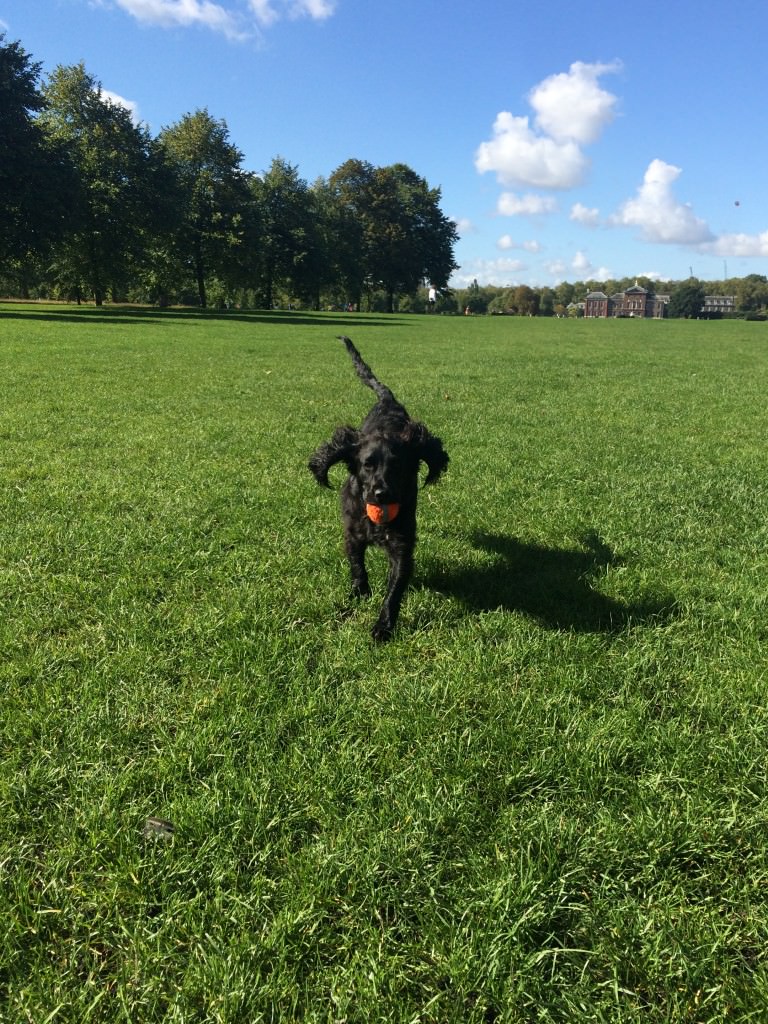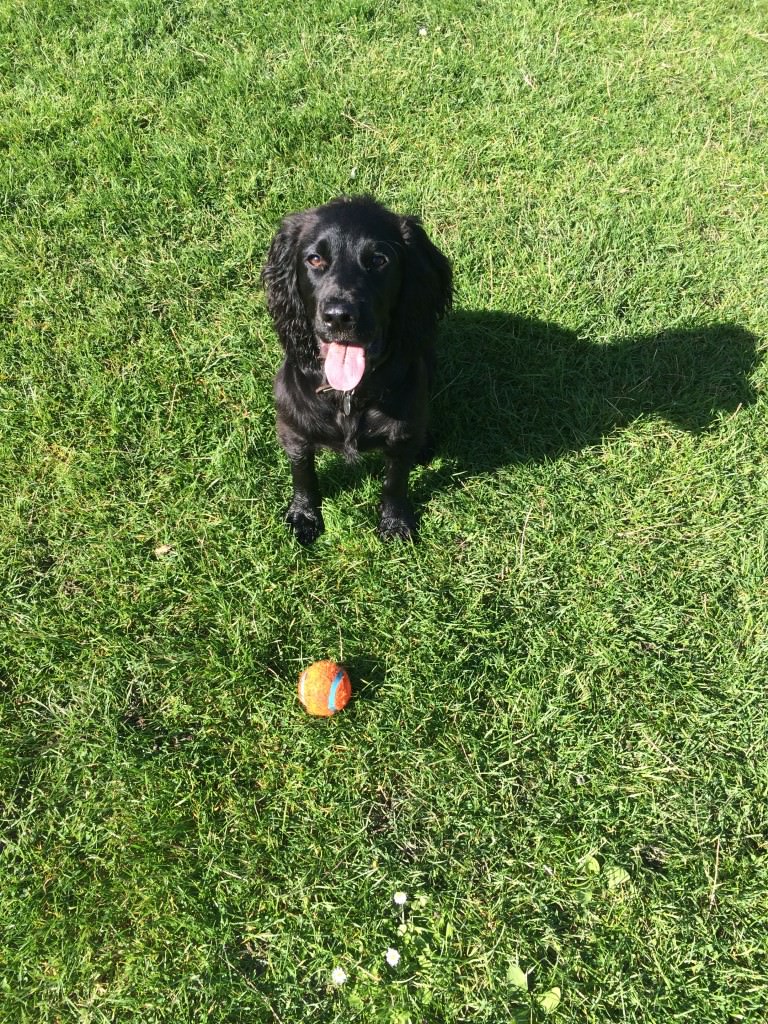 Save from those mischievous moments, the morning walks with Huxley are the calmest most tranquil part of my day. The pace of life slows down, I forget I'm in a city that's constantly go-go-go and I have time to think and address aspects of my work/life that I wouldn't otherwise give air-time. With the morning light making everything glimmer and happy Huxley by my side, it's the perfect kind of mindful way to start my day.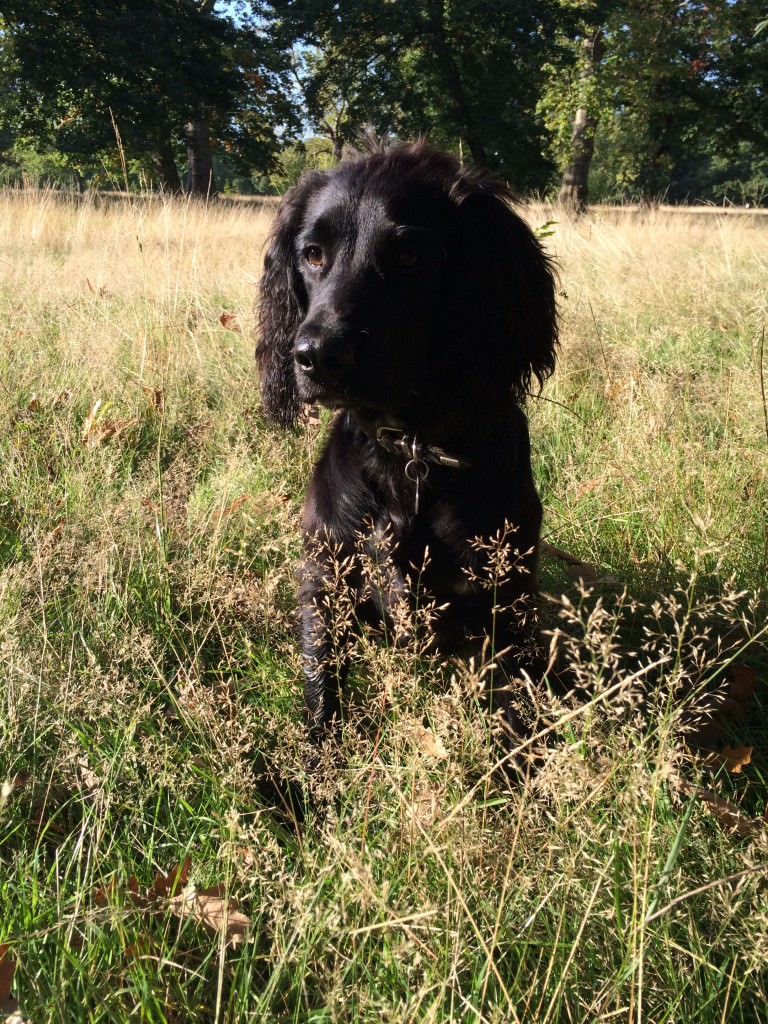 And dog or no dog, I couldn't encourage anyone to make some time to walk/sit in the parks, (if you're outside of London then go anywhere rural) take some deep breaths and savor these magnificent autumnal days. You don't need to fork out loads of cash on meditation and mindfullness classes when you have places like the parks to work their magic on you.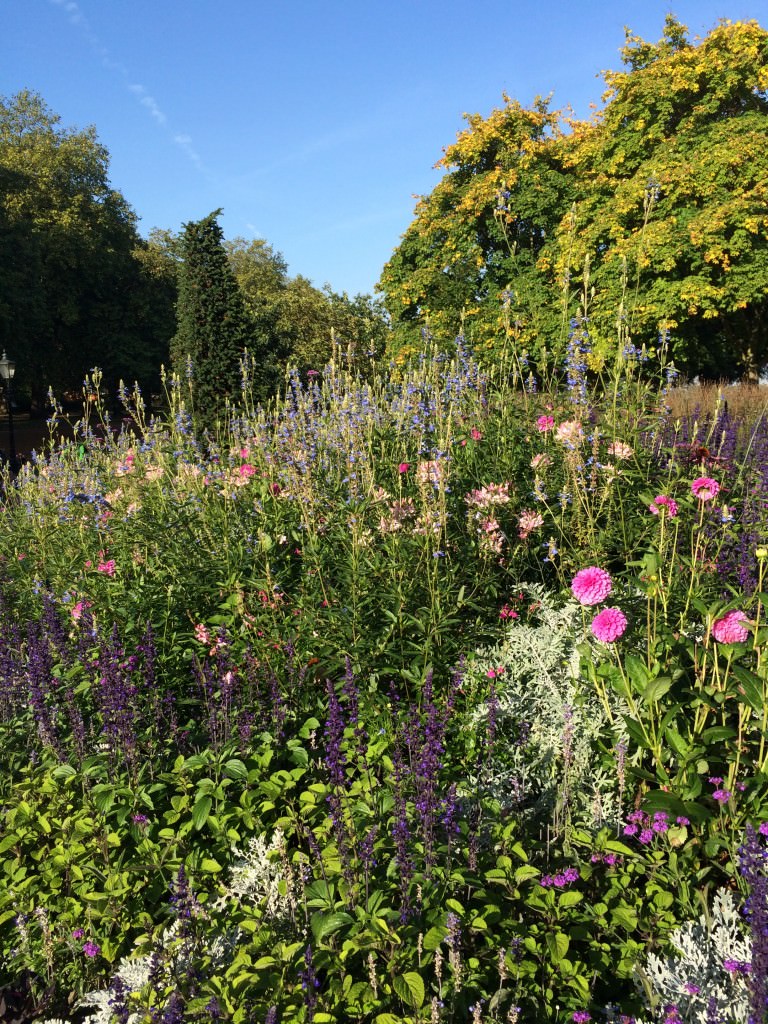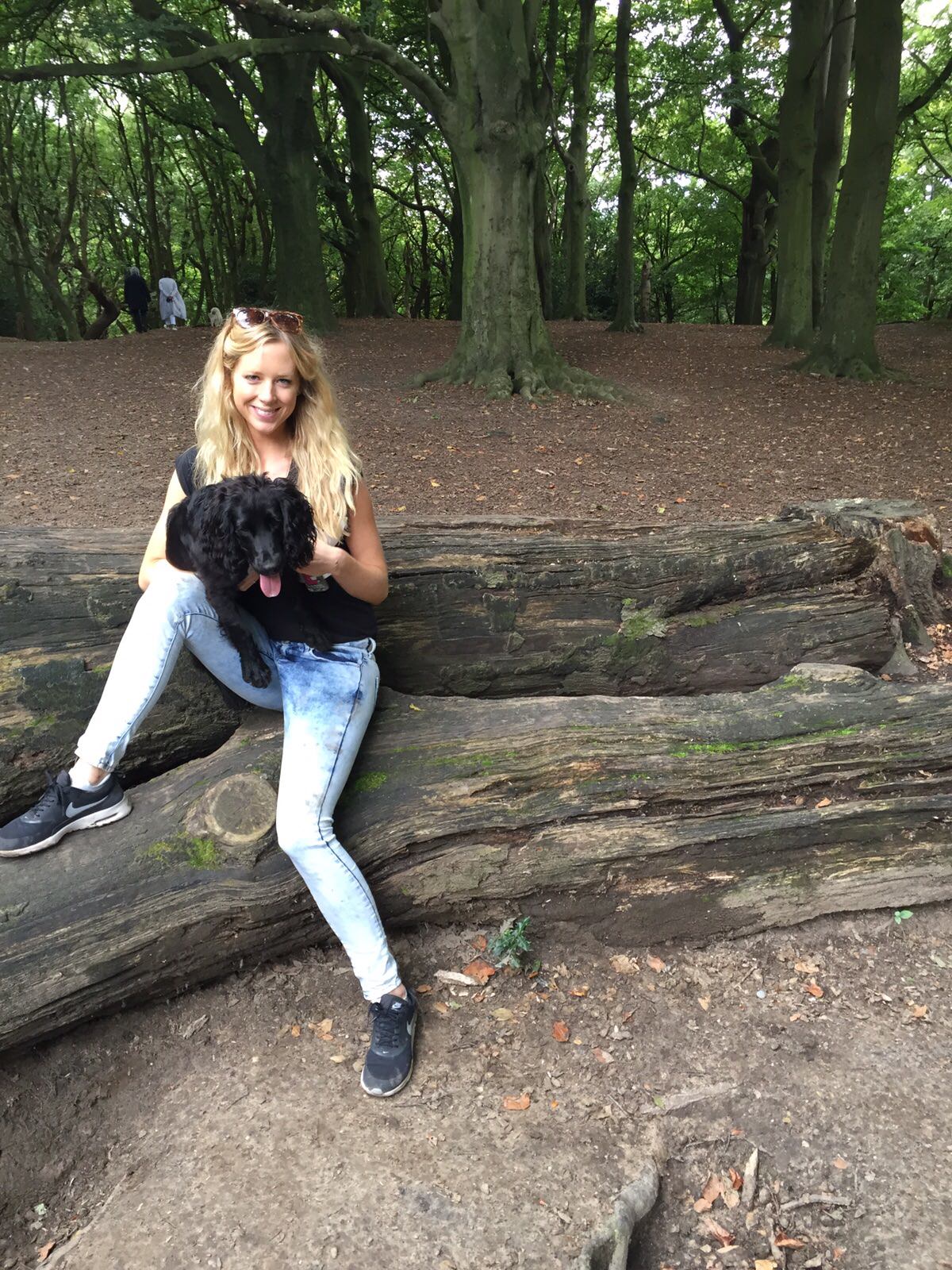 Here we are last weekend at Hampstead Heath. We were joined by my sister, her man and her little sausage dog Luna. Huxley found it all very exciting.