Even though Thirty Eight Degrees North (38DN), a luxury spa and fitness destination situated within the 5 star eco hotel Aguas de Ibiza in Santa Eulalia is just three years old, it's already created a lot of hype. Guests can "reset their co-ordinates" utilising the spa, gym and the beautiful beach surroundings for outdoor training.
I'd read glowing reviews from celebs such as Amanda Byram, who described it as "6 days of intense yet brilliant and enjoyable exercise in a fantastic group environment..Two (much fitter and lighter) thumbs up!!" Kelly Hoppen said "the results were fantastic" and Mel Blatt calls 38DN her "go-to for getting into shape".
And no wonder given the team is made up of experts who range from a gold medalist personal trainer and adventure enthusiasts to an osteopath and chiropractic doctor along with top notch (and tough!) yoga and Pilates teachers. My expectations for my stay sampling 4 days of the Optimal Fitness Week were therefore high.
And of course I was also looking forward to re-inacting the pictures I'd seen on 38DN's instagram (thirtyeightdegreesnorth) with my fellow bloggers and journalists…
Them…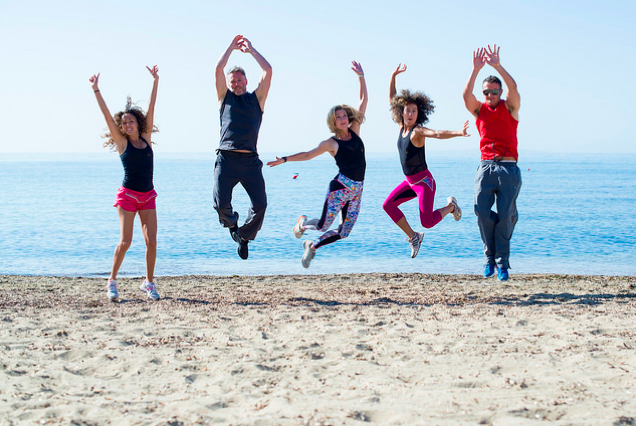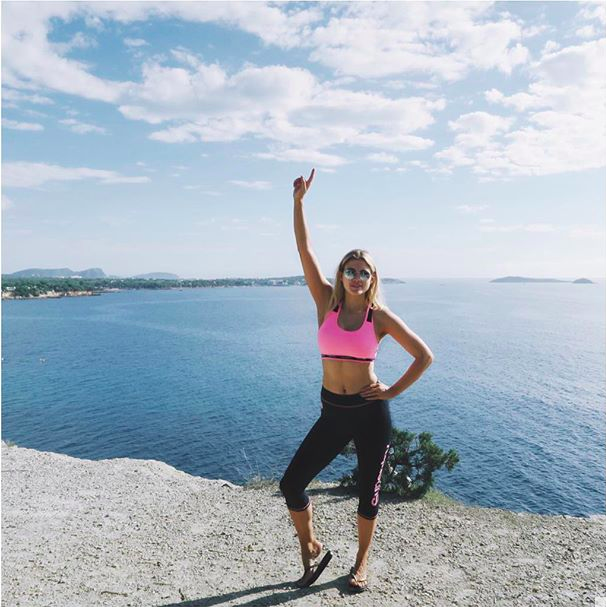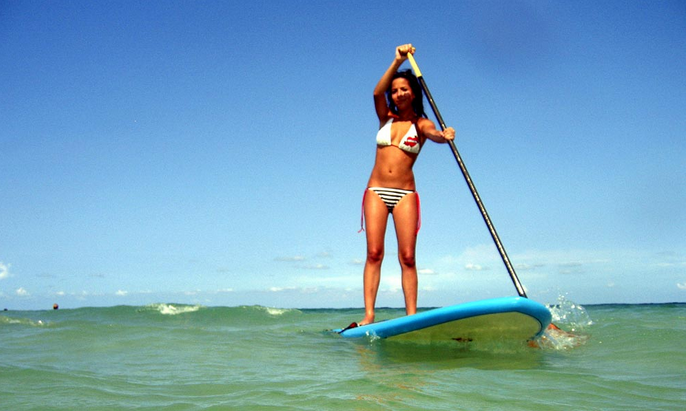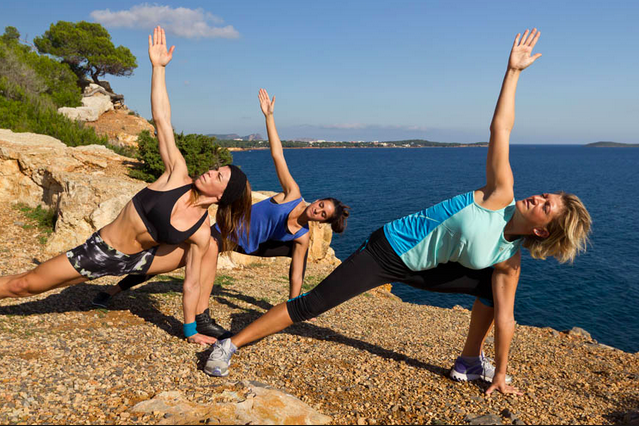 But sometimes reality paints a different picture…
Us…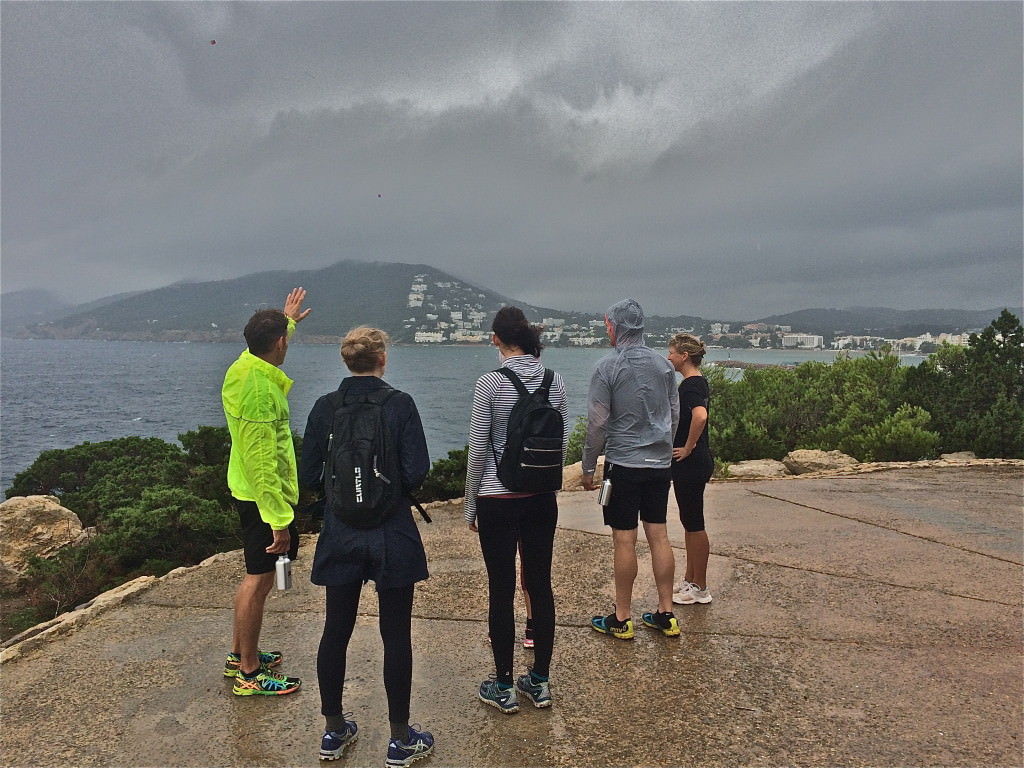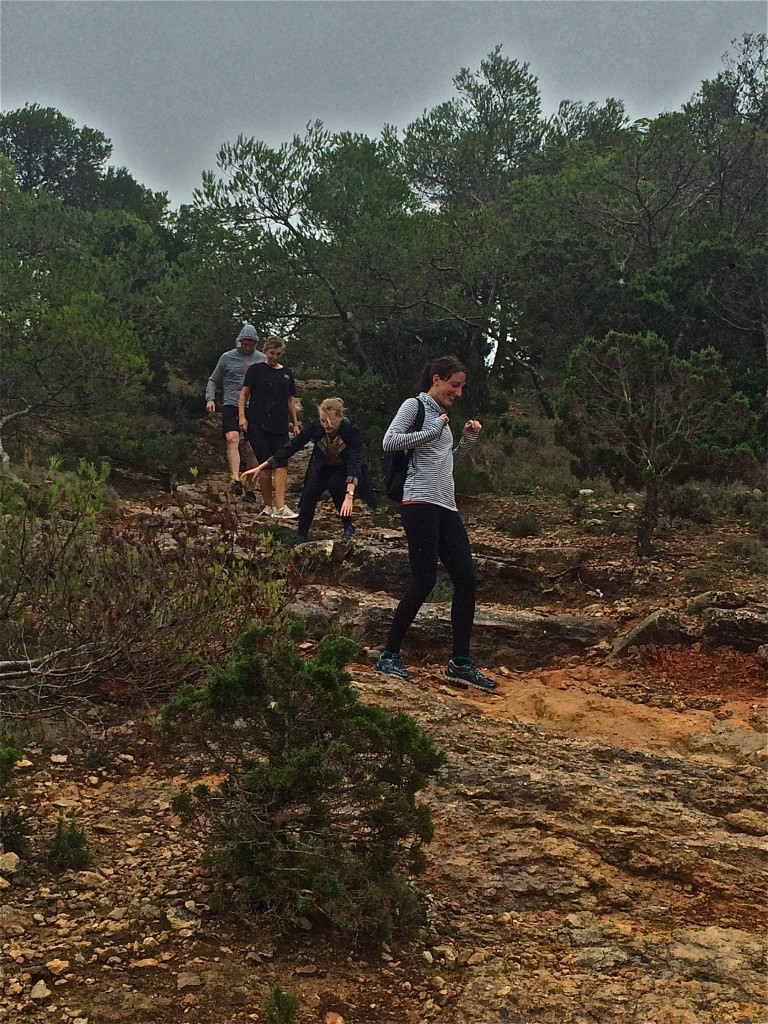 Yup, that's right – no sunny skies and euphoric jumps by the beach for us. Instead we had 4 days of stormy skies and non-stop drizzle. Such is life. We had to therefore take all our activities (bar this hike pictured above and one outdoor circuit when a smidgen of sun arrived plus one bootcamp in a rain interval!) indoors. We didn't have long to mope about it either – our schedules were jam-packed.
After our soggy hike on the first morning hopscotching in and out of puddles (and a quick change into some dry clothes) founder of 38DN James Davis took us into the heart of Santa Eulalia, a short ten-minute walk away, to Passion Cafe aptly dubbed 'the home of health and happiness'. And indeed, once inside everything started to look a little rosier
The cafe is beyond sweet.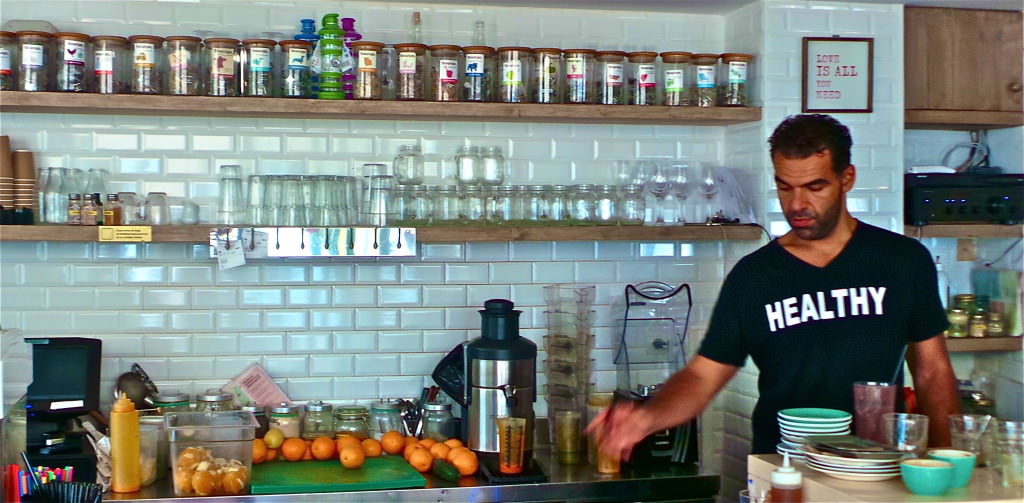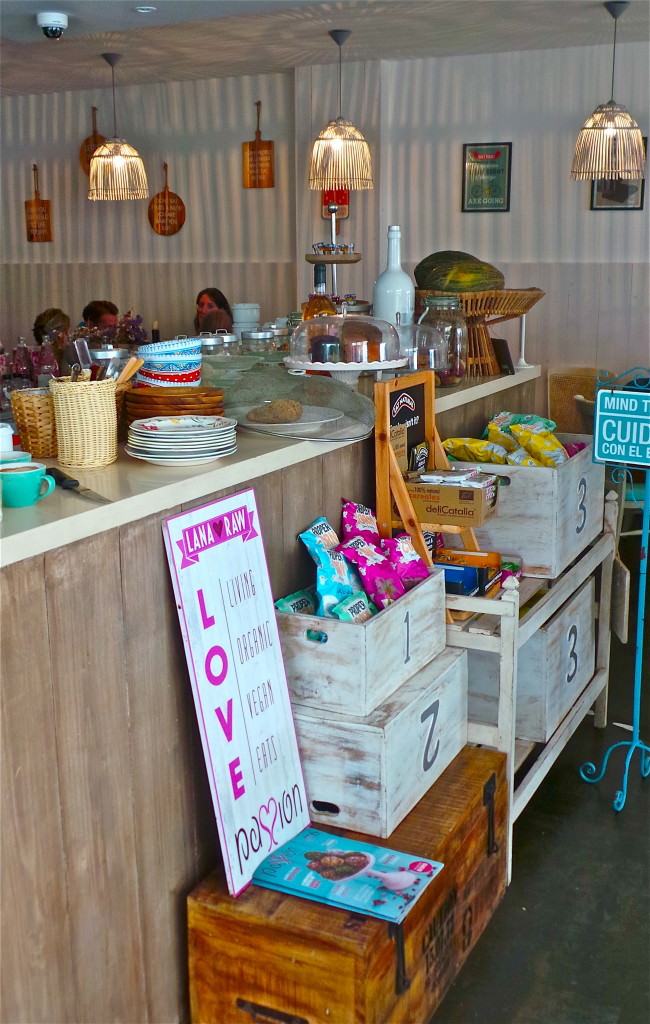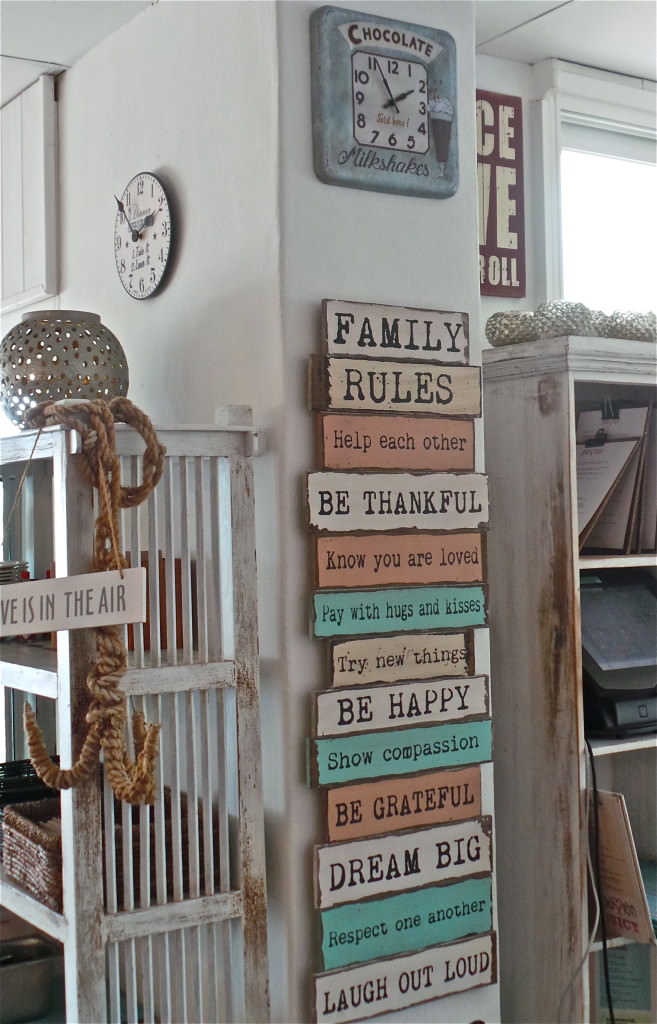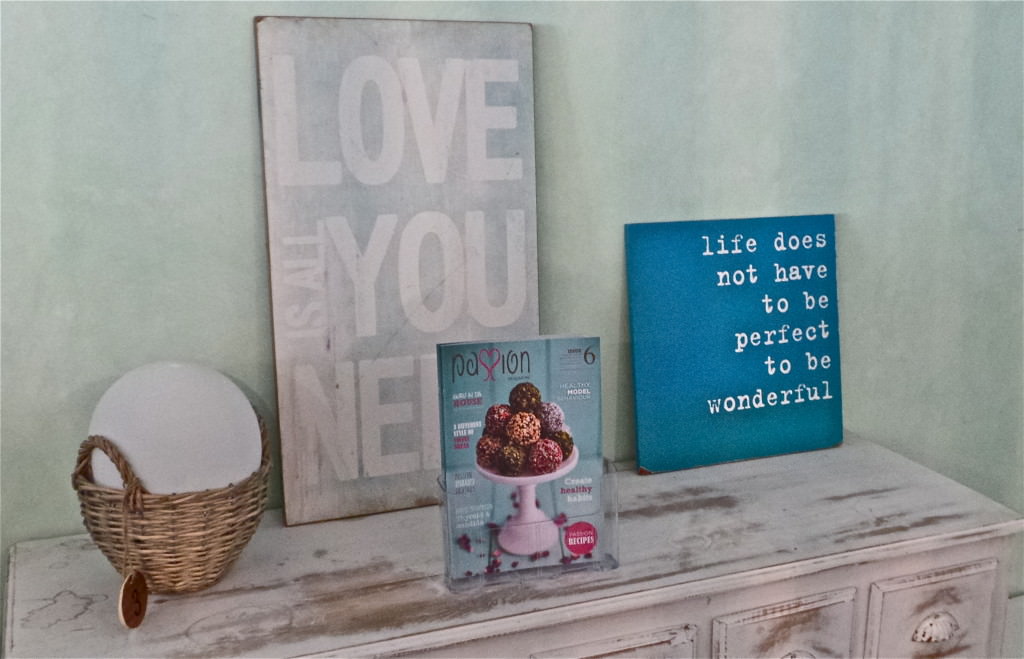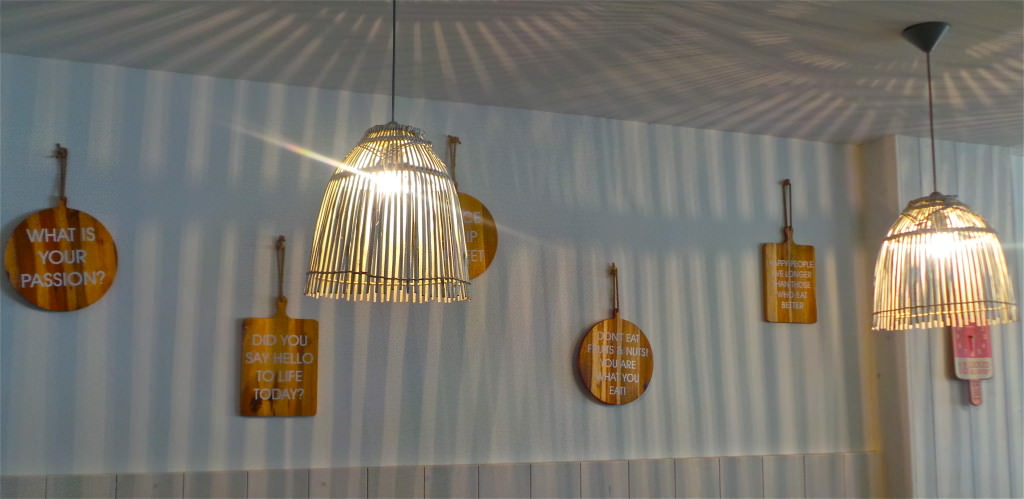 It was the perfect place to get cosy and refuel with an enormous menu offering a huge variety of healthy salads, smoothies, pancakes and more. Unlike some fitness bootcamps, 38DN is not rigid when it comes to diet. There is a nutritionist on hand to help with any dietary/nutritional needs but James likes to give people the opportunity to make their own decisions about what they eat, providing a list of local healthy places to eat out as well as offering a delicious healthy menu at Alabasto restaurant in the hotel (if you choose to have your meals included this is where you'll eat). "You get out what you put in" James believes. "I've had people come on the retreat before who order burgers before bed in their rooms and then ask me why they haven't lost any weight at the end." Clearly, if you want to achieve results you have to work for them. Don't think James won't know when you've raided the mini bar either. (My advice – ask the hotel to remove everything before you get to your room to avoid temptation).
We arrived at Passion just before they'd started serving lunch so we all chose breakfast options instead – lucky for me because this plate below was epic.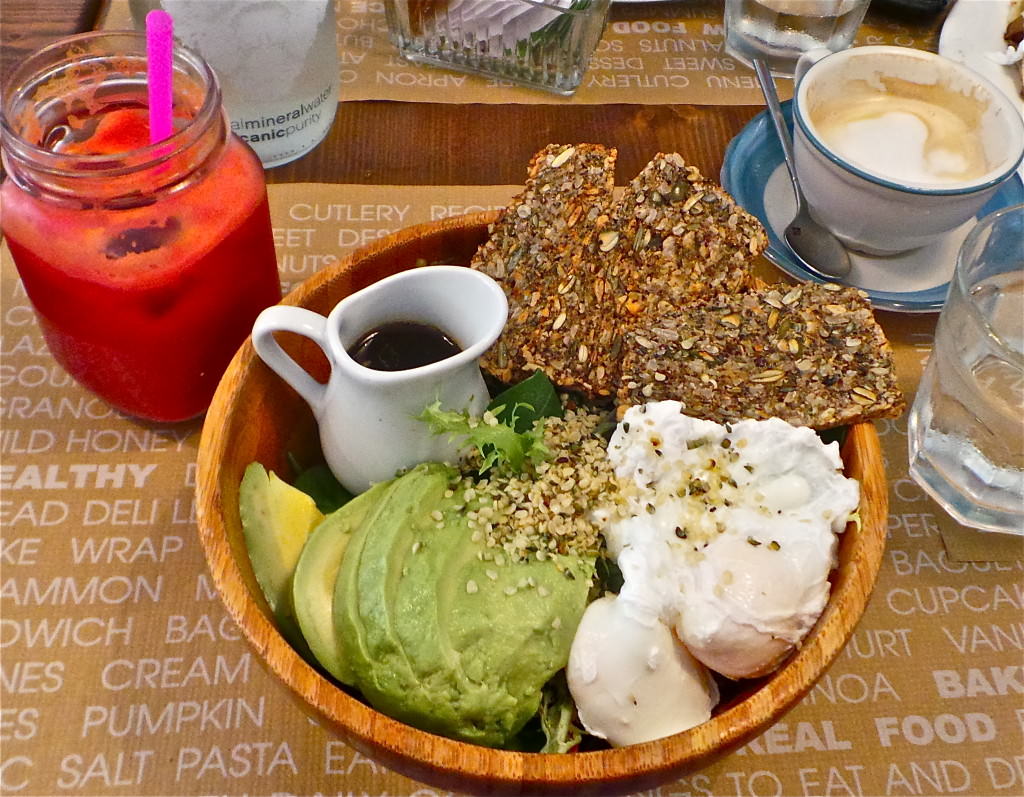 It was a tough decision though, because I literally wanted to try EVVERYTHING! But my plate (above) was pretty darn good and made sure I didn't get any food envy from the others. Although, theirs looked kind of amazing too…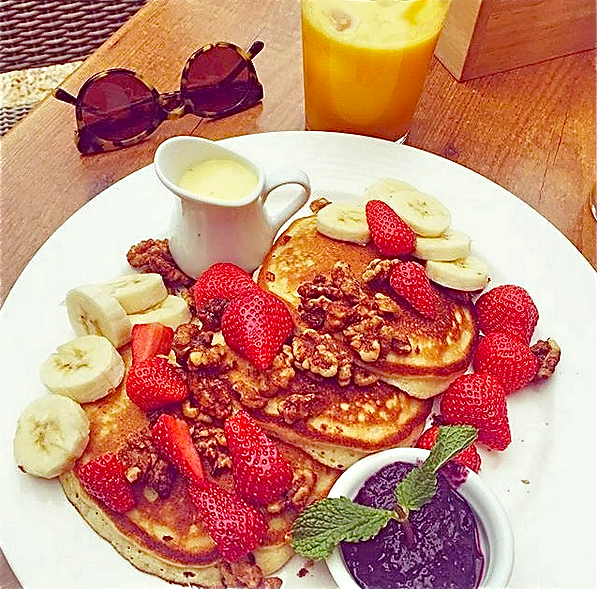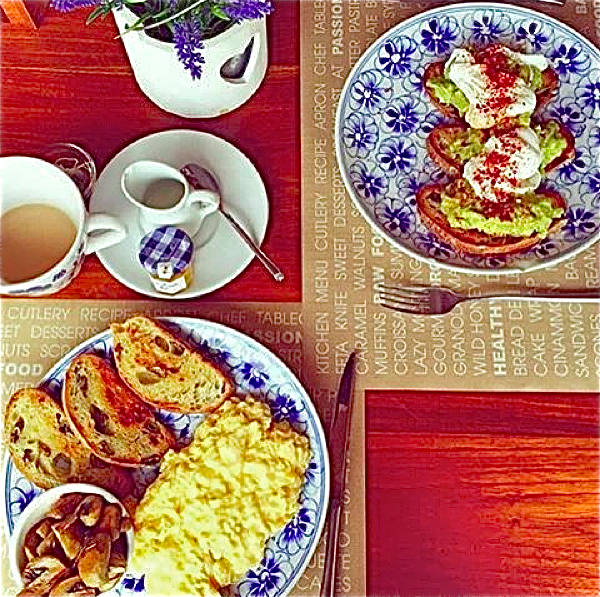 It was the perfect fuel and feel-good hangout to prepare us for an afternoon of circuits and Pilates. Unfortunately the exotic sounding 'beach' circuits had to be swapped for a more modest "gym" circuits. But our trainer, Peta (follow her on instagram – religiously_nutritious_ibiza – for some serious health and fitness insp0), did an excellent job of creating a dynamic full body session utilising the weights and machines (think weighted walking lunges, kettle bell swings, leg presses, bench hops etc)  as well as incorporating some body weight exercises – like planks, press ups, mountain climbers, squats and sit-ups.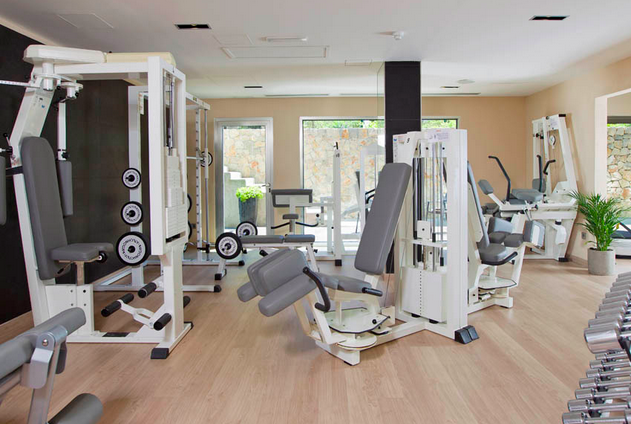 Post circuit it was time for some stretching.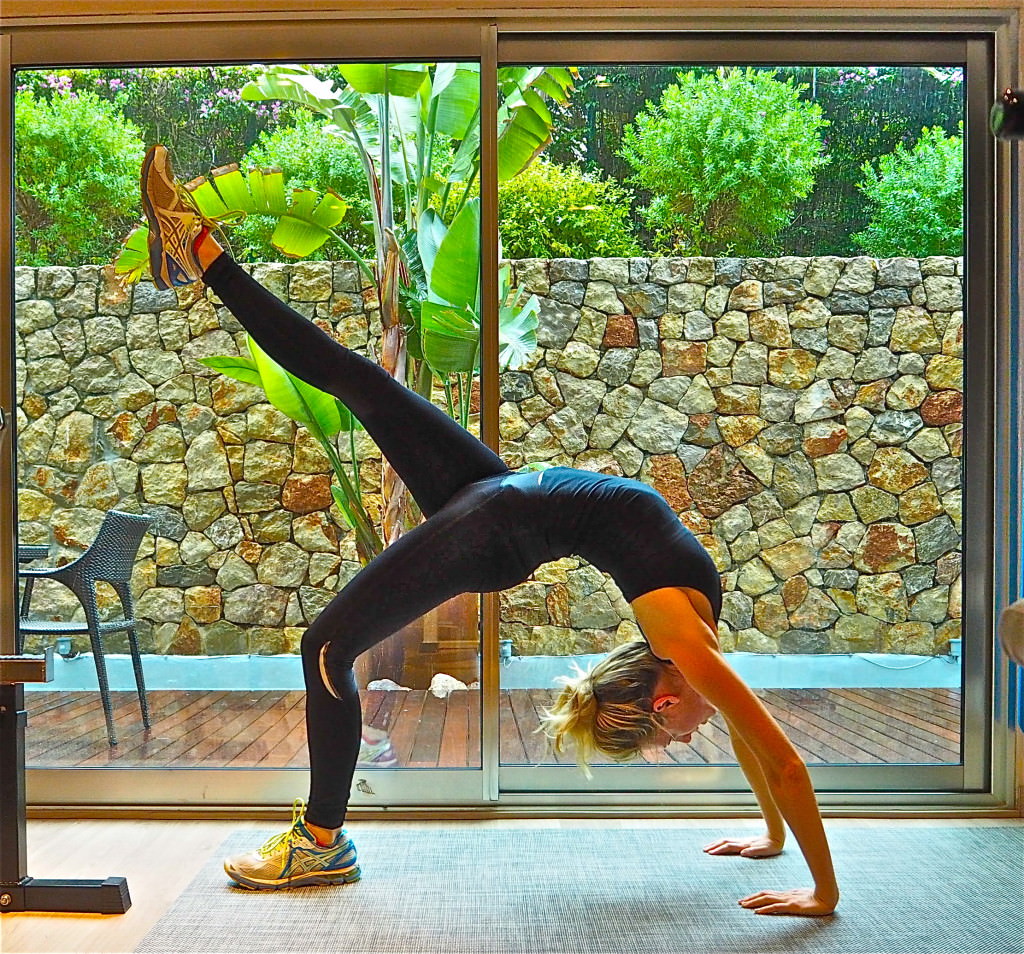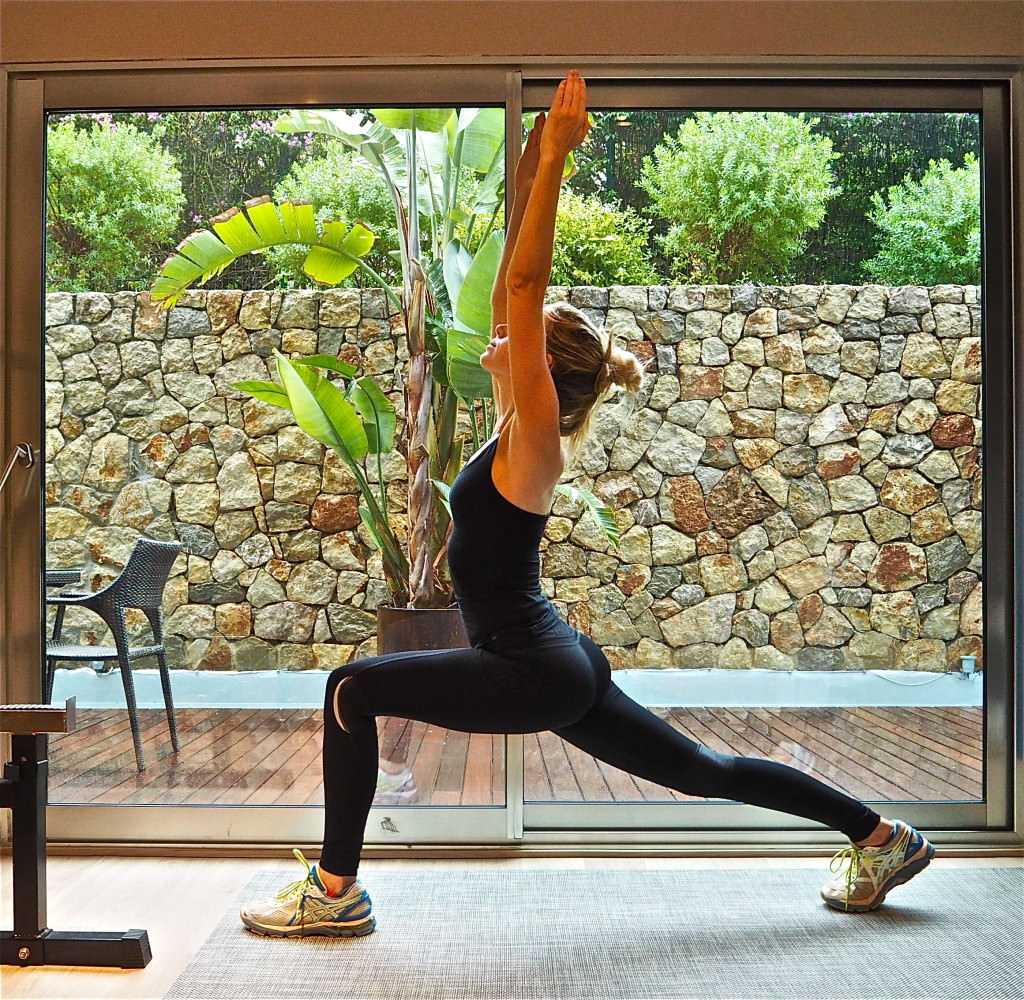 Before a quick change of kit and straight into Pilates – which was no walk in the park. If you think matt Pilates is a doddle you are wrong!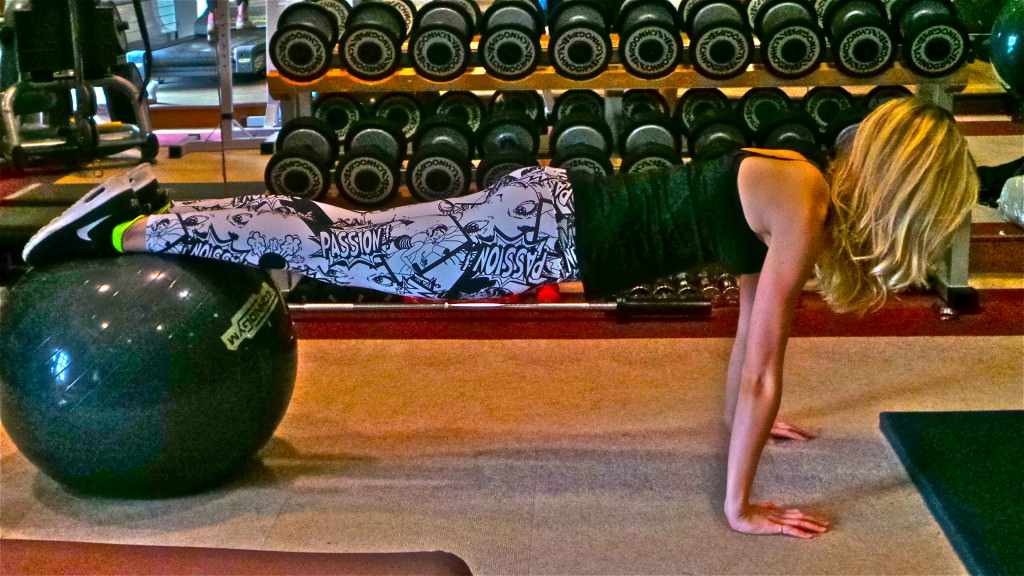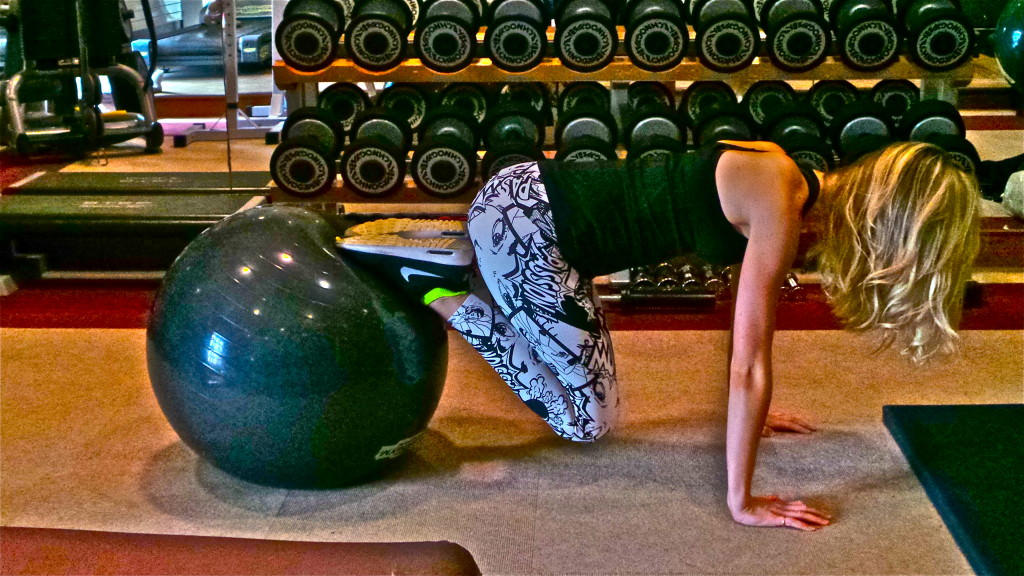 We utilised the balance ball and the bosu ball, practising balancing exercises like the above plus hip thrusts with alternate leg raises on the bosu ball. It's amazing how much harder you have to work when your balance is challenged too. The rest of the session focused on using body weight to lengthen and strengthen key muscle groups like the glutes, core and legs.
We finished at 7pm. I had a light supper, shower and got an early night ready for what would be the toughest day of the trip.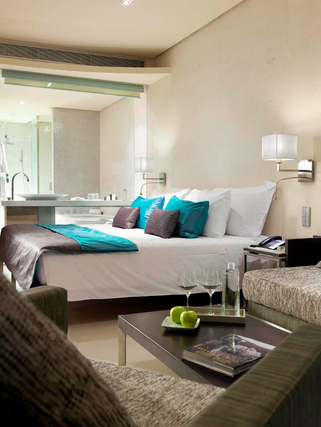 Stay tuned for the next installment..
Photos my own and via instagram.