I first discovered the fabulousness of FRAME at the Wellfit Festival in October 2014. I'd never been to the Shoreditch nor Queen's Park locations – so finally sampling what Frame had to offer was a wonderful awakening!
What I experienced at the festival was a 30-minute FRAME fusion – an energetic, dynamic, awesome mix of aerobic dance moves performed to uplifting and motivating music. It was literally the most fun I'd had in ages! Afterwards, I vowed to go and check out FRAME at Queen's Park, which is less than a mile from my home in Notting Hill, and sample the myriad of classes they have on offer. And so to Queen's Park I went, once, twice, thrice and countless times since! I've discovered it's impossible to get bored given the variety of classes on offer – think dance, hiit, boxing, rebounding (on the trampoline), barre, yoga and MORE! And what is more, is the team, who are amazing and always brighten up my day.
Now FRAME has even launched personal training into the mix and of course I was first in line to try out a session with the lovely lithe Lizzie.
Lizzie starts me off with box jumps, getting me to jump on, squat, hold and then step off. This quickly gets my heart rate up and I can feel my core, glutes and thighs are all engaged.
Next it's squats with dumbells. I'm focusing on my form here, making sure my butt is sticking right out (subtle!) and my knee caps are in line with my toes. I'm also pulling my core in to insure my abs are engaged.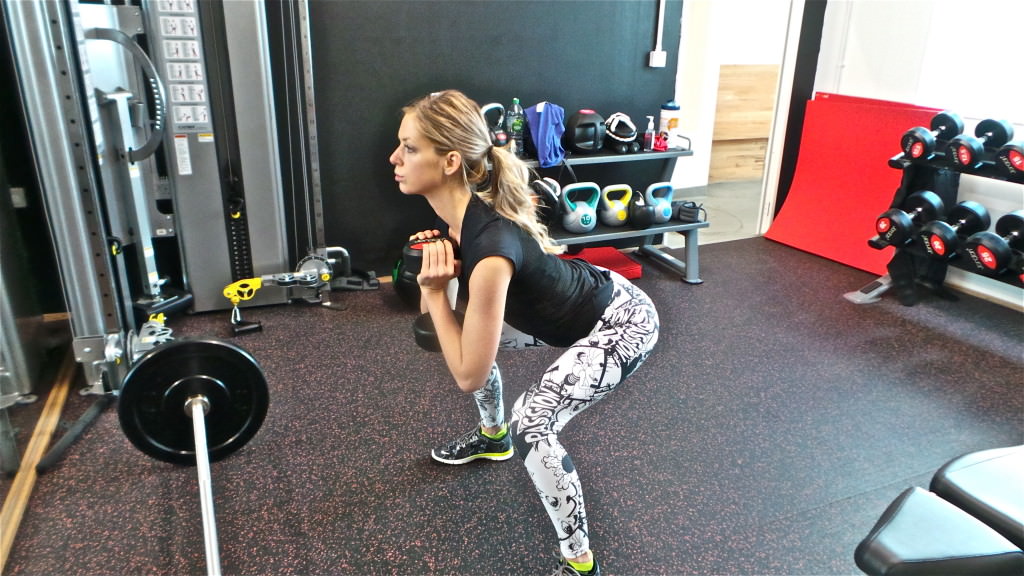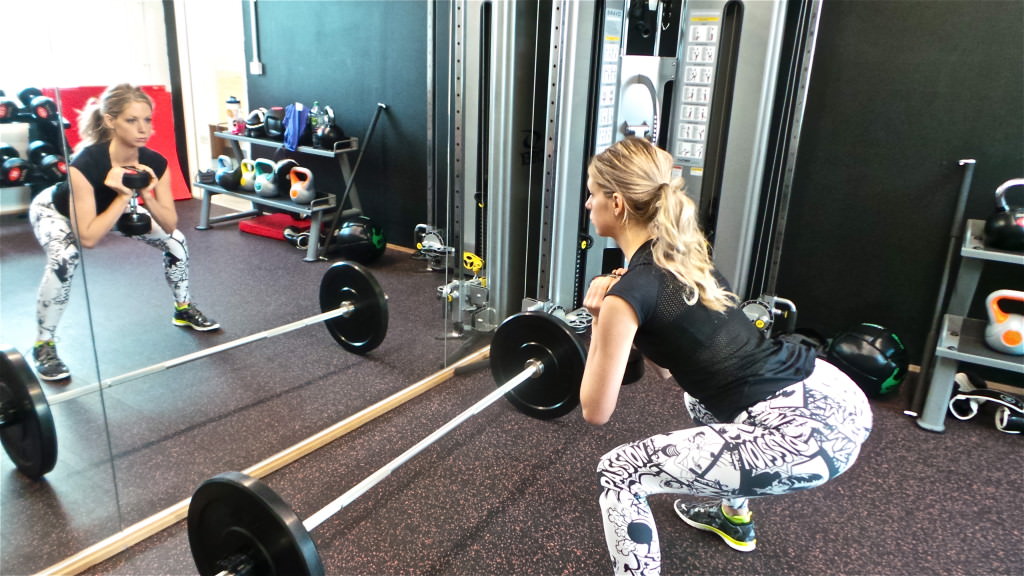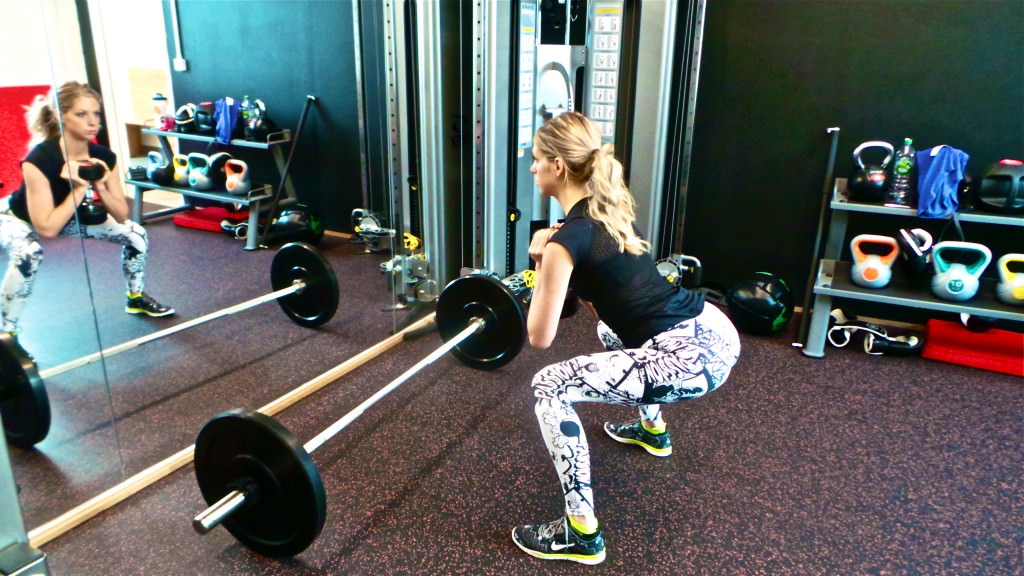 Time to test the triceps with several sets of dips. Lizzie reminds me to keep my elbows in whilst I lower and breathe in, whilst breathing out on the way up.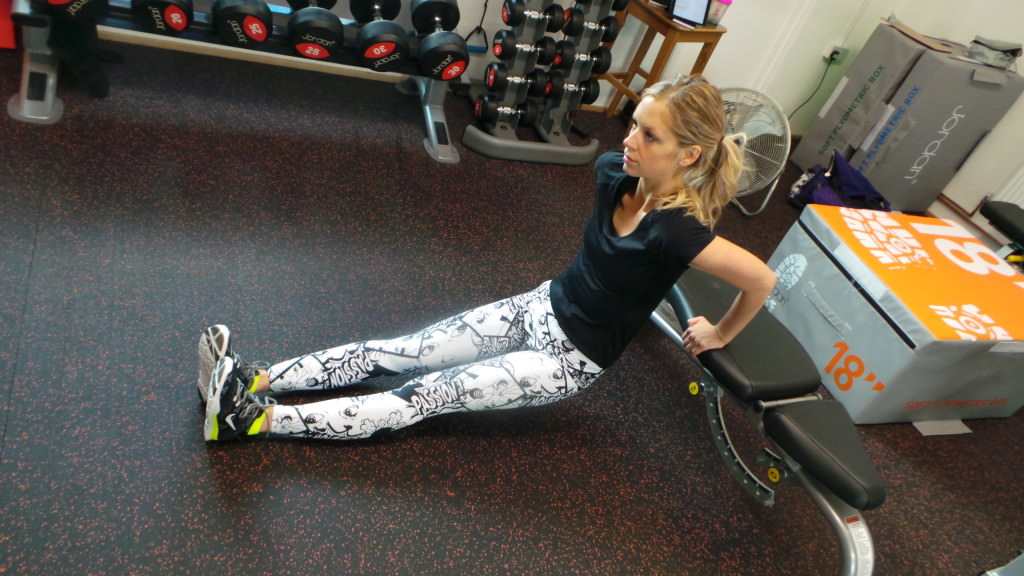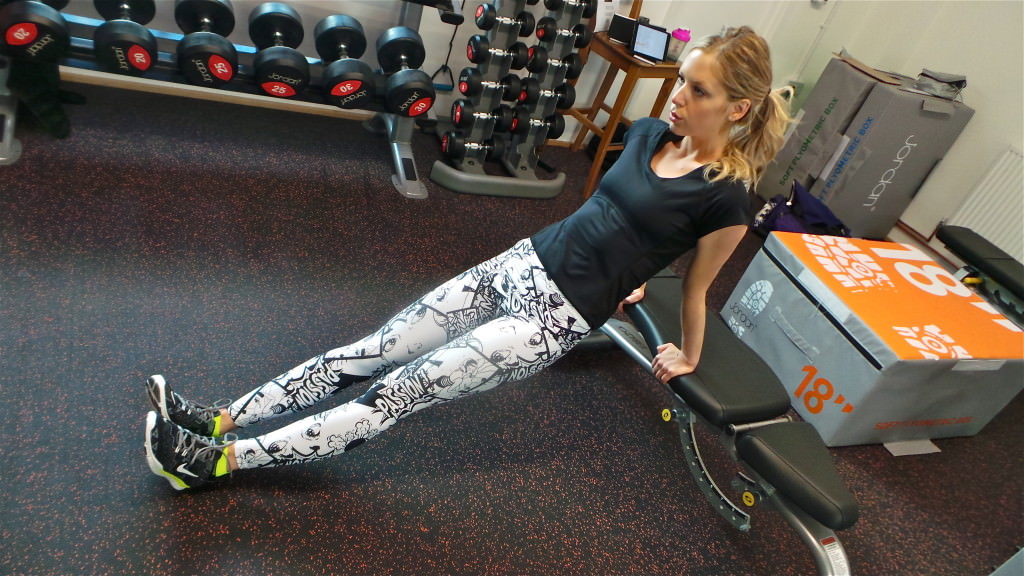 I move on to deadlifts which are great for getting those glutes fired up as well as the abs, back and legs.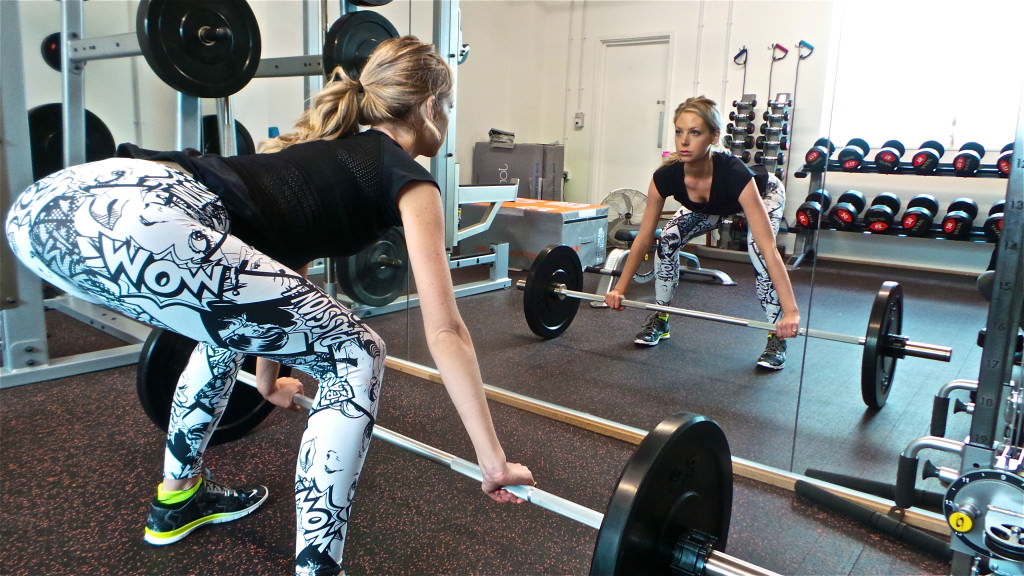 It's crucial to maintain impeccable form with deadlifts to insure the back is protected. Before lifting, make sure all your muscles are engaged, your back is flat and your neck is long and not bent up. Be "explosive" when you lift up, initiating the movement from the glutes and not the back.
Now the cross cable lateral raises with squats come in. Along with helping to lift and extend your arms, the deltoids provide strength and stability to the shoulder joints. In addition to increasing your strength this movement can enhance your flexibility and agility.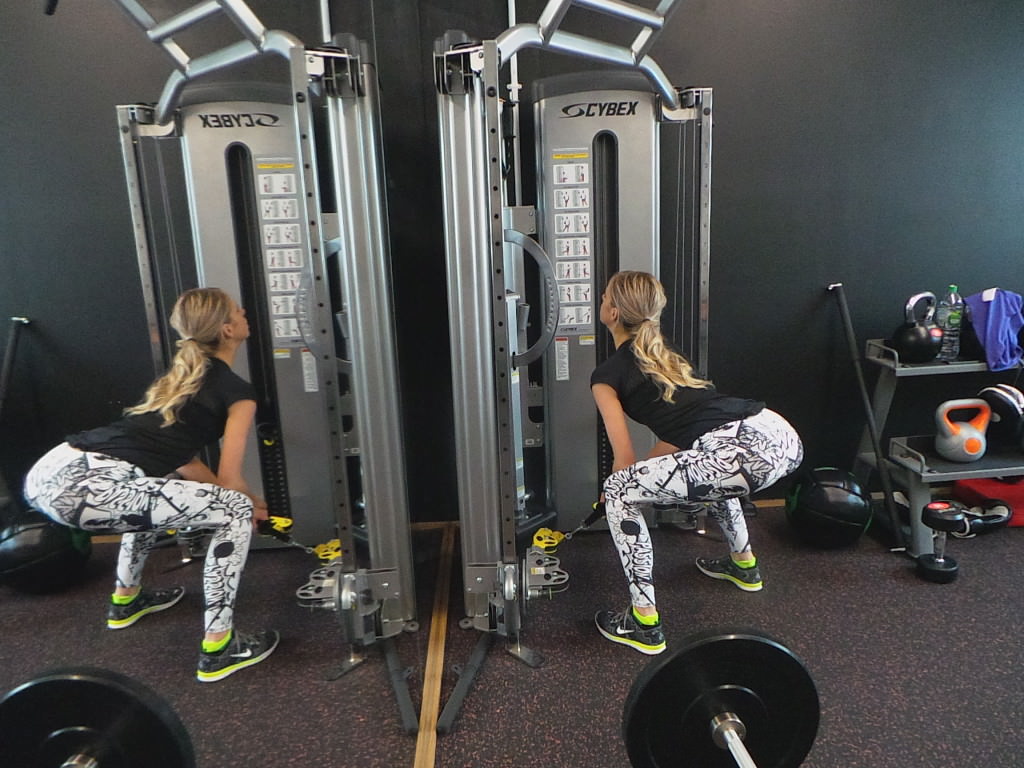 After a few sets it's boxing time. Boxing is such a great cardio and strengthening workout and I love the release it gives me. It requires complete focus and a clear head and for this reason I associate it as my active meditation! It always improves my mood and concentration.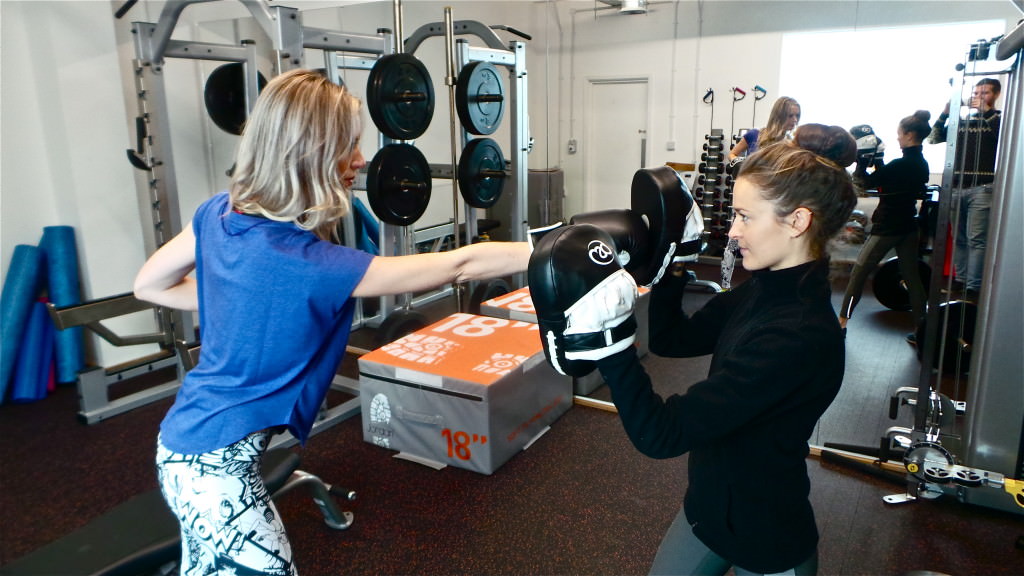 It's a wrap!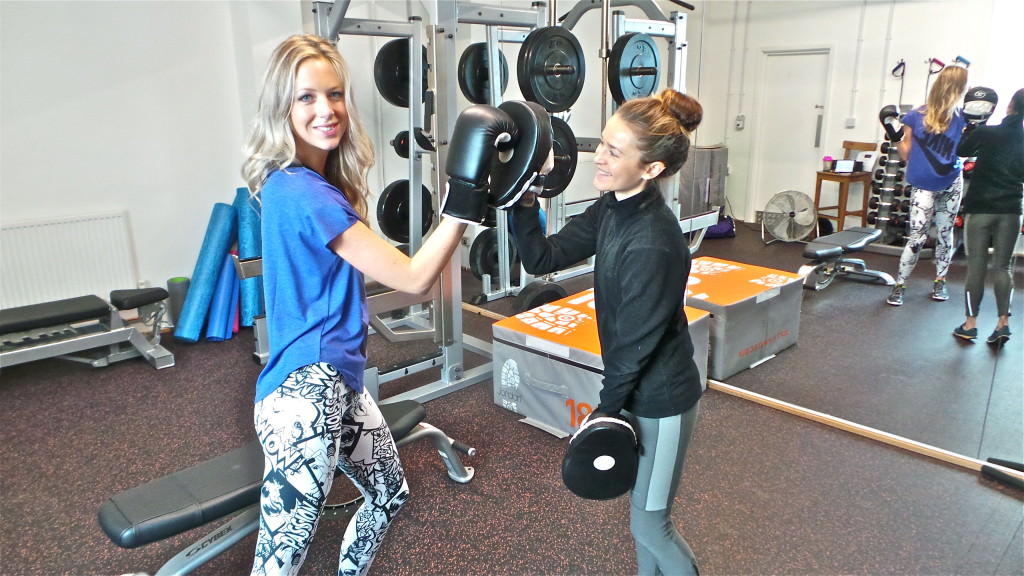 But not before I do a few stretches to eliminate tightness.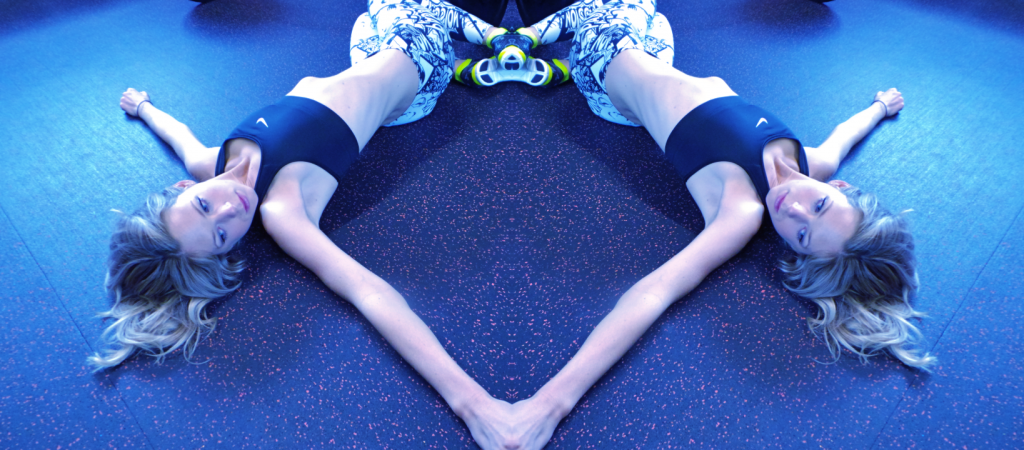 Verdict?
I didn't think Frame could offer much more but it's proved me wrong! The PT sessions are a rigorous workout, incorporating cardio and strength training. Lizzie is very switched on and will correct any movement you don't perform correctly to prevent you from injury. The session was fun, dynamic and my whole body was worked. I can't wait to see what's next for FRAME!
Outfit
Leggings, Bodyism
Black T-shirt: Striders Edge
Trainers, Tank and Sports Bra all Nike