To celebrate the 1st of Breast Cancer Awareness month, Estée Lauder teamed up with Heathrow T2 and turned its grey panels pink for a day of fab fitness classes. Fitness gurus and travelers passing through were invited to participate.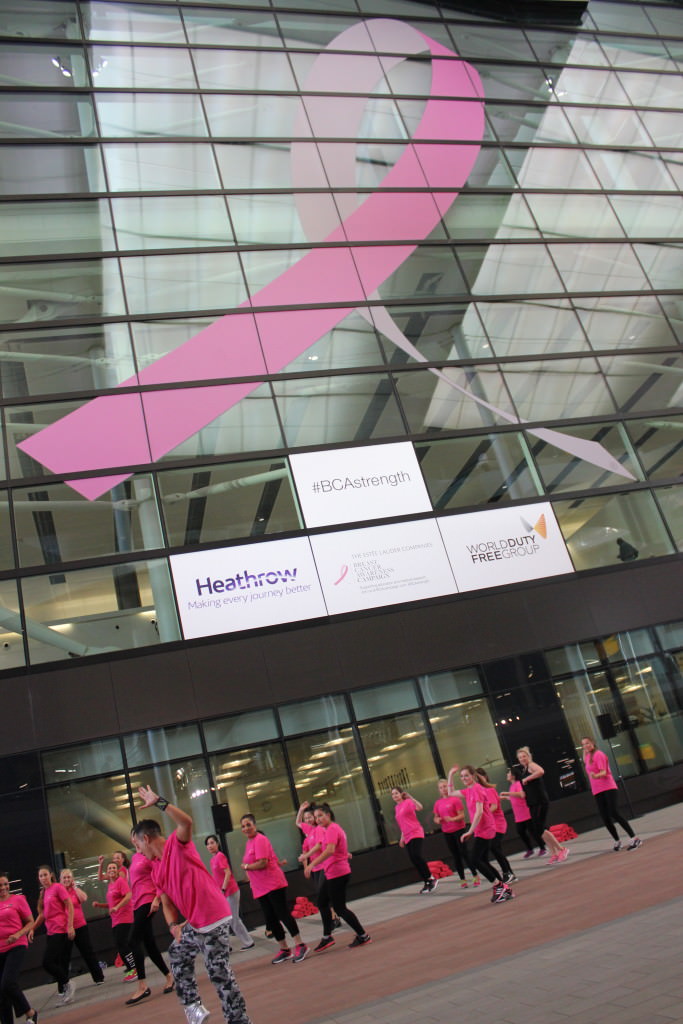 I was gutted I was unable to attend but wanted to share the awesome pictures with you, because it's for a great cause and the event looked AWESOME! Russell Bateman, founder of the supermodel-endorsed exercise project, Skinny Bitch Collective (SBC) did his signature strengthening and empowering class, House of Voga offered a dynamic fusion of Yoga and "Vogueing", stretching and posing to an 80s beat and Zumba Fitness instructors bought a mix of low-intensity and high-intensity moves for an interval-style, calorie-burning dance fitness party.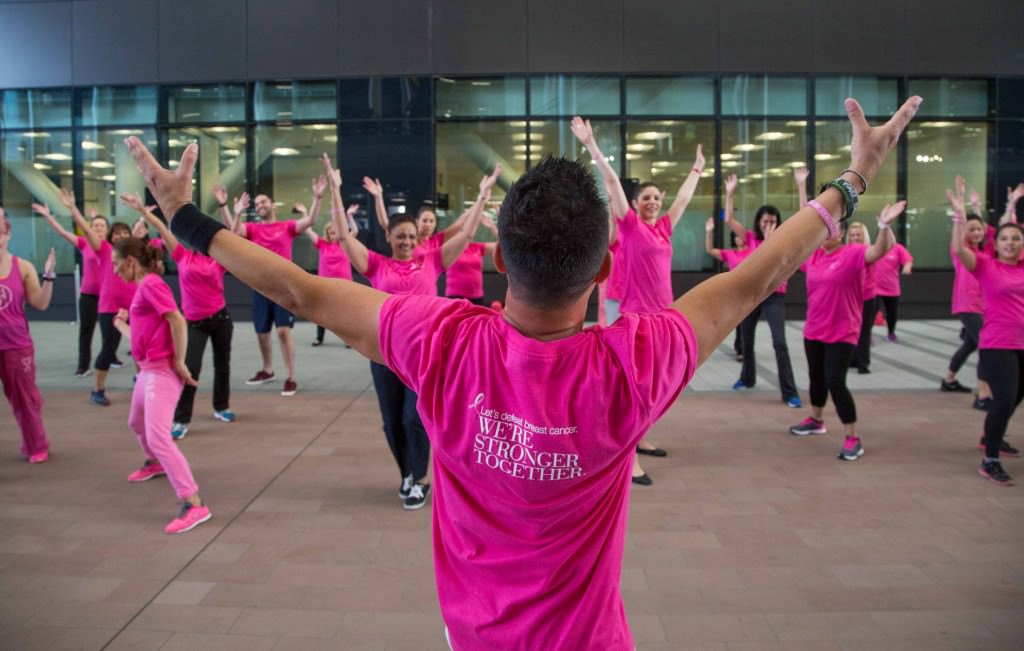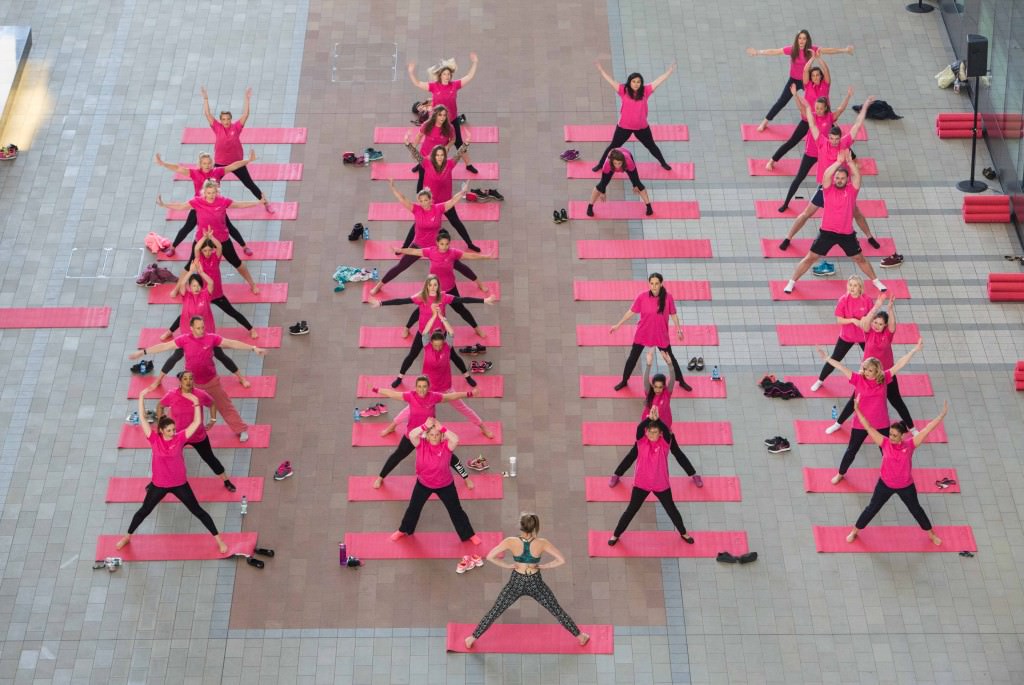 According to Cancer Research UK's website, "An analysis combining the results of 31 studies on physical activity and breast cancer found that the women who did the most activity had a 12% lower risk of developing breast cancer compared with the least active women. The analysis also showed that the more activity a woman does, the more she can reduce her risk of breast cancer. For example, for every 2 hours a week a woman spends doing moderate to vigorous activity, the risk of breast cancer falls by 5%". Taking this into consideration raise awareness of a healthy lifestyle to travelers.
The Estée Lauder 2015 Companies BCA Campaign invites people to share all the meaningful ways they take action on BCA campaign.com and social media channels, and support lifesaving breast cancer research by making a donation to the Breast Cancer Research Foundation® (BCRF). Read more about the campaign by clicking here.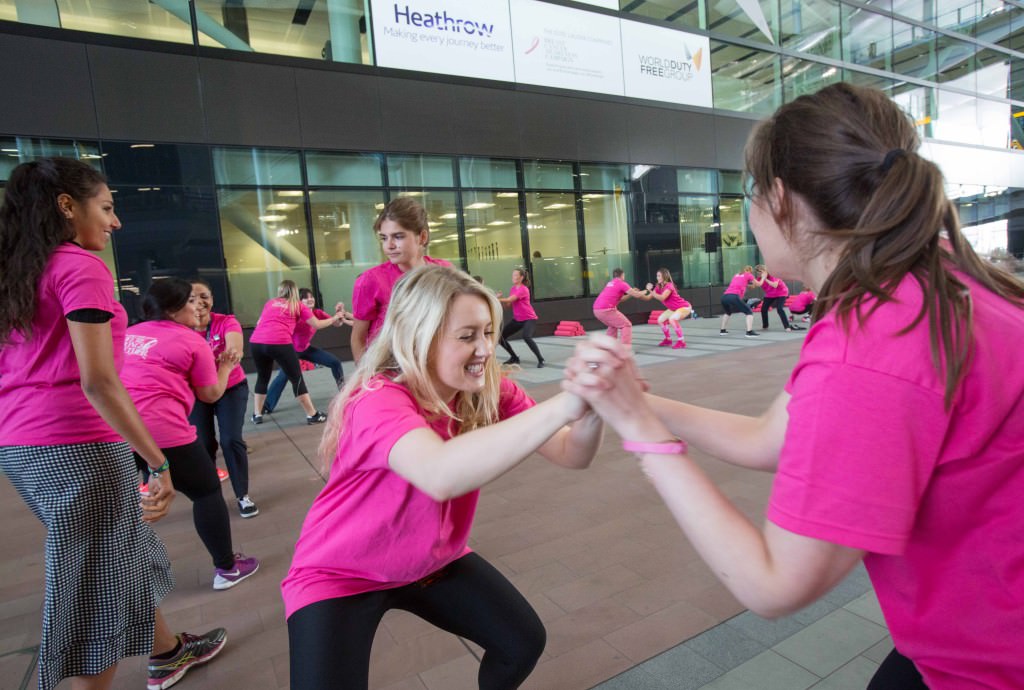 How much fun do they look like they're having?! Such a wonderful way to raise awareness of a disease that takes far too many.
Great job to all involved!