If you follow me on Insta then you'll know that I'm currently at the luxury international health resort Chiva Som, Thailand. You'll also be aware that much to my dismay, I was forced to withdraw from last Sunday's London Marathon due to an injury I sustained nearly two months ago. I travelled here to Chiva Som on Monday to get some expert advice on rehabilitation since after six and a half weeks I was still limping in pain (despite resting, strengthening and physio in London) and I was desperate to see improvement. When life gives you lemons…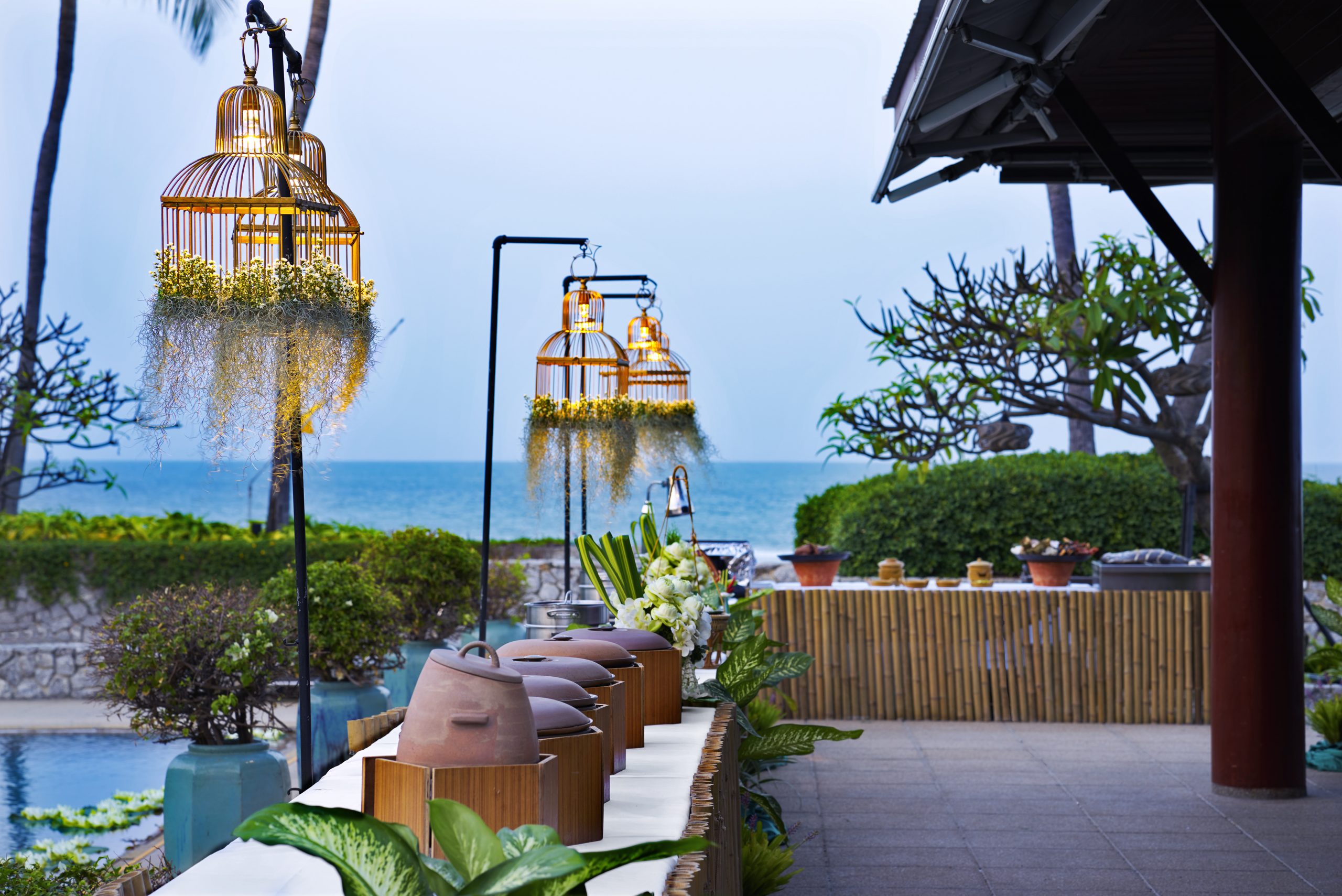 Much to my relief I am feeling a marked improvement. Before coming here the pain ebbed and I have managed a few short runs. My programme is focused on rehab, but I felt compelled to quiz Chiva Som's Naturopathic Doctor for all you mega stars who managed to run last Sunday who may be wondering the best way to recover.
If you were one of the 40,000 super-strong that sweated it out on the sweltering streets last Sunday – I salute you. Completing a marathon is a gargantuan effort in normal conditions and Sunday's stifling heat saw those efforts soar. The effect of the heat saw one hundred (a record number) VLM runners admitted to hospital seriously ill with one, former Masterchef contestant Matt Campbell, tragically losing his life.
If you did run last Sunday, I urge you to remember what a battle your body has been through. If you're now beginning to forget the pain and soreness and you're itching dive straight back into training – beware! Your body has had a beating. And this was true even before you started the 26.2 mile race and just stood on the start line. Mr Kethsada Vanee (Physiotherapy Manager at hotel Chiva-Som) says "around 90 per cent of marathoners will develop an injury at some stage throughout training." And as someone who's experiencing the pain and frustration of injury, I want to help as many of you as possible to remain healthy and fit.
I'm having different therapies here at Chiva Som (physio, deep tissue massage, cold water, infrared saunas, electro muscle stimulation, strengthening exercises) to aid my recovery. If you can have one or more of these therapies – I believe the investment is one hundred per cent worth it. If however a trip to Thailand is at present not possible, nor any of the aforementioned, fear not. here is Dr Tal's top tips for your successful marathon recovery.
Recovery Advice post marathon from Dr Tal
Friday 28th April, Day Five (post marathon): You should have been resting, rehydrating and refuelling. If you have any lingering aches, pains or blisters make sure to get checked out by a doctor (for feet/ankle issues find a good podiatrist, especially if you are planning to complete again). Consider a day of cross training low intensity exercise, depending on your self assessment. Even a very long walk may work (two-three miles). This is the earliest to consider 'running' and this would be a recovery run. Two miles of light jogging max.
Day Six: Two-three miles slightly faster still jogging.
Day Seven: Light cross-training or long walk.
Day Eight: By this time most of the soreness should have dissipated. This doesn not mean your body is ready to hit it hard again however. Most people need about two weeks to ramp up to normal/higher intensity training again. Week two could structurally (days per week/volume) be the same as normal training but lower intensity efforts would be wise. By the end of week two most people could resume normal intensity training.
Dietary Supplements
A number of dietary supplements have been studied and found to modulate the inflammatory process (some inflammation is important during the recovery process – this is different from inflammation from serious injury).
Curcumin: a strong anti-inflammatory (I take Bioglan's Curcumin is currently strongest on the UK market)
Boswellia:  a strong anti-inflammatory
Fish oil: a moderate anti-inflammatory
Collagen (can aid joint health recovery) I take Skin Doctors Potent Vit A capsules which help boost collagen.
Natural Eggshell Membrane (NEM): source of collagen, chondroitin and hyaluronic acid – all support joint health. NEM is also a mild anti-inflammatory.
*Magnesium Vital for converting food to fuel and helps clear lactic acid build up. Also supports immune and nerve function, blood pressure regulation, synthesis of fats and nucleic acids. *Not anti-inflammatory but important supplement when running long distances):
General Injury Management
Remember you are unique and you should seek expert care to address your specific needs. There are many causes of joint pain and no one thing will cure them all. Remember too that you will not see immediate benefits from most therapies. Joint pain takes a while to resolve (I can vouch for that!) and could range from a couple of weeks to many months.
Helpful Reading
To help you assess and take care of your own injuries/tightness, the following by Kelly Starrett:
Becoming a Supple Leopard

Ready to Run

Deskbound
ABOUT CHIVA-SOM
Chiva-Som Hua Hin is Asia's first comprehensive wellness resort, providing proven transformations towards optimal wellness. Nestled in seven acres of tropical grounds, it's a beachfront resort dedicated to revitalising the mind, body and spirit. Western practices and Eastern philosophies are brought together in the wellness resort which provides services for guests to develop healthy habits and lifestyle transformations; it has been recognised by readers and industry experts alike as one of the outstanding wellness resorts in the world for since its launch 23 years ago.
NB Chiva Som will undergo a refurbishment next week and will be closed until November 2018