If you follow my Instagram you'll know that I am running the London Marathon this year! It will be my first ever marathon and I feel a mixture of excitement, motivation and a kinda – oh my god what have I got myself in for and what the hell do I need to be doing – vibe!!
Since I announced the news a couple of days ago I've received some super kind words of encouragement and support from friends and those in the running community. I feel like I'm stepping into a new tribe, full of like-minded people on a mission to carry each other through each mile in training and on the big day itself. I've heard that the support you get when you run a marathon is overwhelming and I'm already feeling the love so I want to say a big thank you to all of you who have reached out! Every single person who supports and encourages you gives you strength and motivation.
One such kind-hearted cardio conditioned soul is
 Great Britain Masters Athlete, Blake Vivian
. He was one of the first to encourage me on my marathon mission and yesterday, he took the time to write an email that gave a newbie like me an idea of where the hell to begin my training! Unlike many articles and advice on how to train for the marathon, Blake's wisdom is straightforward, concise and easy to put into practise. I want to share it with you because if you're anything like me, then you'll be wanting some sound and simple advice to begin with too!
If you have any questions for me or Blake please feel free to ask! I'll be looking for training buddies and people with a large appetite to eat with (!) so I'd love to meet you! Now, over to Blake!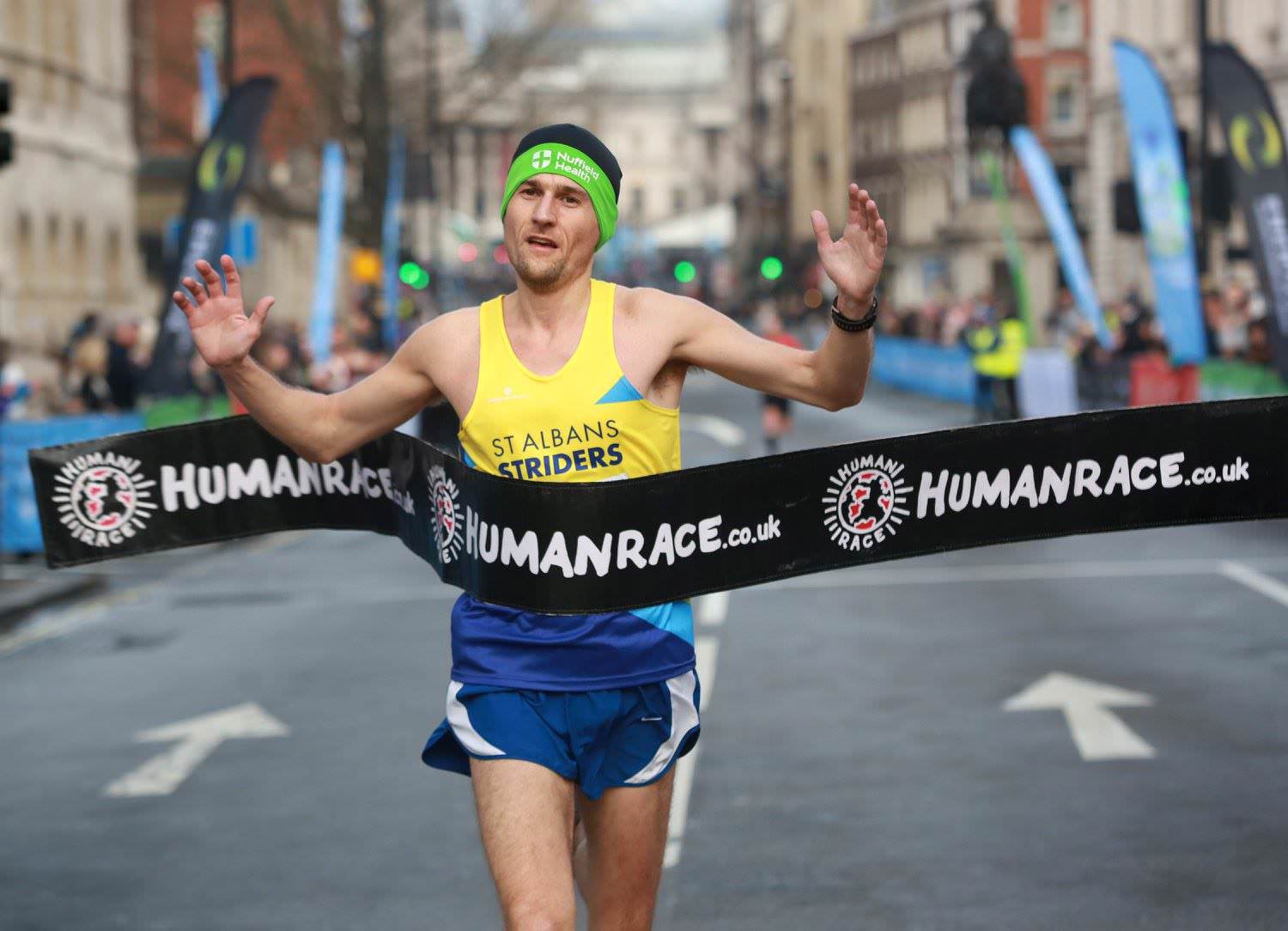 From Blake Vivian 
The biggest thing with marathon is building the miles slowly no more ideally than one to two per cent per week otherwise you are very prone to getting injured.
To improve on times and improve generally with running, it's all about just getting miles in each week and the more you do the better (faster) you will become. I have been running years so have built on these miles slowly to avoid  injuries – it's so important to stick to the one-two per cent rule. On the long slow runs, go as slow as possible as this will improve the VO2 max of the body/heart which will build endurance.
If you can I always recommend to run at least one or two full marathon distance training runs so your body is used to the distance. Ninety nine per cent of training plans will only ever train up to about eighty per cent of a race distance –this is mainly as most people don't have time to go out for four or more hours running each 

Sunday

.
Ideally what you need is someone of a similar standard that you can get your miles in as the long runs can be very boring [!]and it's good to have company. [Blake has connected me with two of his friends and we are arranging to meet and run.]
It is also good to get some interval training sessions in once a week this helps on speed, with this you need to do short reps literally giving 100 per cent effort and then a short recovery. The whole session should last no more than 20 mins and if you can still breathe, talk, or walk after then you have not gone hard enough on the reps. I tend to attend my local running club for this on the track as a load of us just push each other to the max, may be worth looking what running tracks are in your area.

In a nutshell though as long as you can get a long run in each week building up to the 26 miles you will be fine. Around 50 per cent of running a marathon is mental ability and 50 per cent is fitness. If you don't have both it never turns out to be a 'good day at the office' come race day.
I have known of someone that literally did one long run on a 

Sunday

 and an easy mid length mid week training run for the 16 weeks before the marathon and still did it under three hours. This was because they had crazy mental will power, but on the down side screwed their legs up for months after though.
THANK YOU BLAKE 🙂 x