From Balmain I went with my bestie to her home in Berry – about two and a half hours from Sydney by car. Berry is like a town from a different era. It is so simple and wonderfully so. We hiked Fitzroy Falls, had wholesome country time, ate, drank super smoothies and were very merry.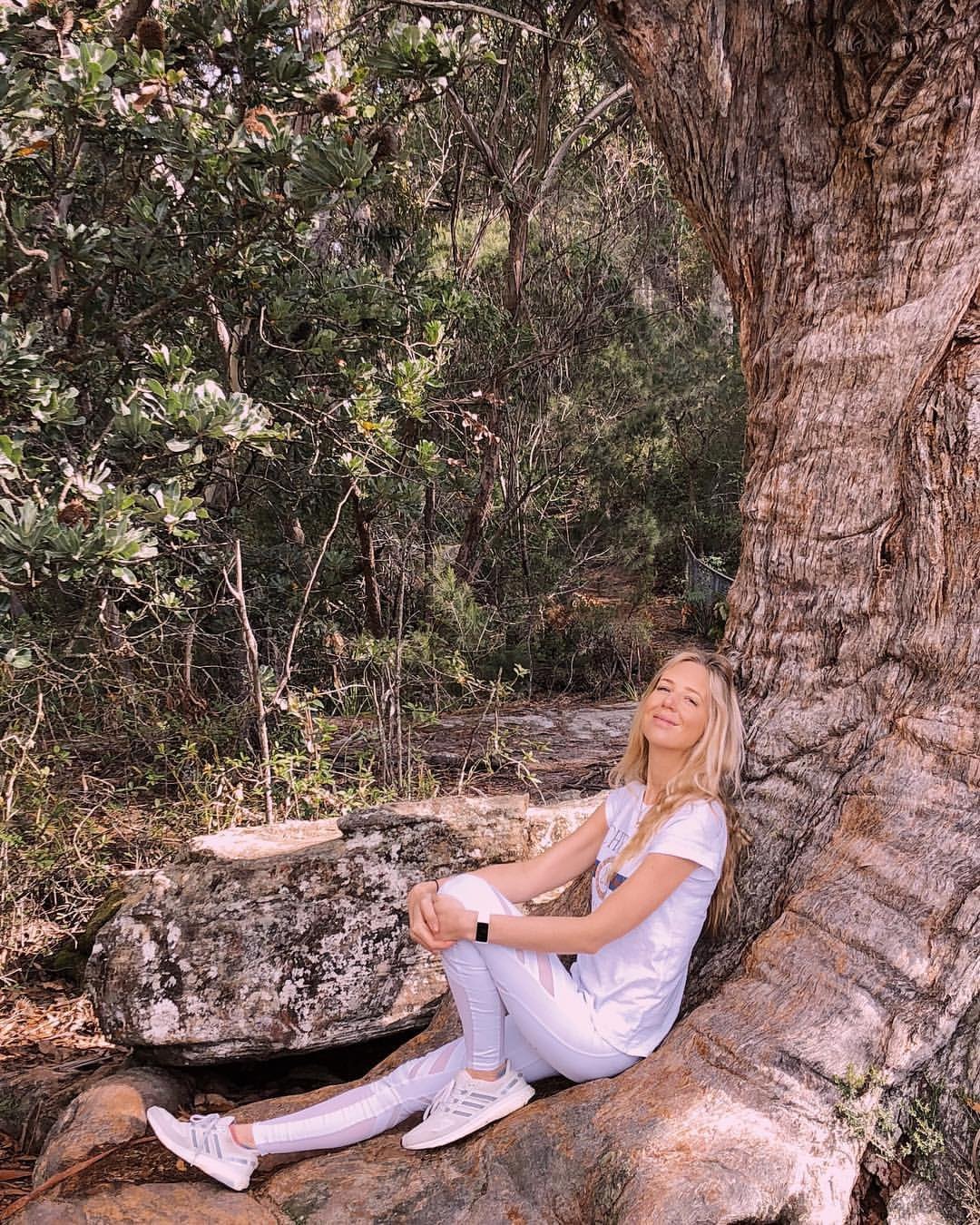 A week later I was back in the city gearing up for the Half Marathon. I knew my training had been far from optimal no thanks to my injury, but hey – I was here and I was going to give it my best shot. The night before the race I stayed at the QT, just a short walk from the start-line. The race was due to kick off at 6.45 AM so I wanted to stay as close as I could. Getting to bed early was a struggle though since the Royal Wedding of Harry and Meghan was being televised live that night Sydney time and just as I thought I could watch the rest the next day, out came Bishop Michael Curry…!
I woke up feeling fresh and ready to go despite the 5.30AM pitch-black start. It was pretty frustrating to be in the last running wave (you have to qualify a certain time to be in the first and second waves which set off before) and since this was my first half marathon I had to wait till last. The comical commentary from a very chirpy Aussie kept us all highly entertained though and when it was finally our turn to cross the start-line he got us all cheering and gave us a great send-off just as the sun came up.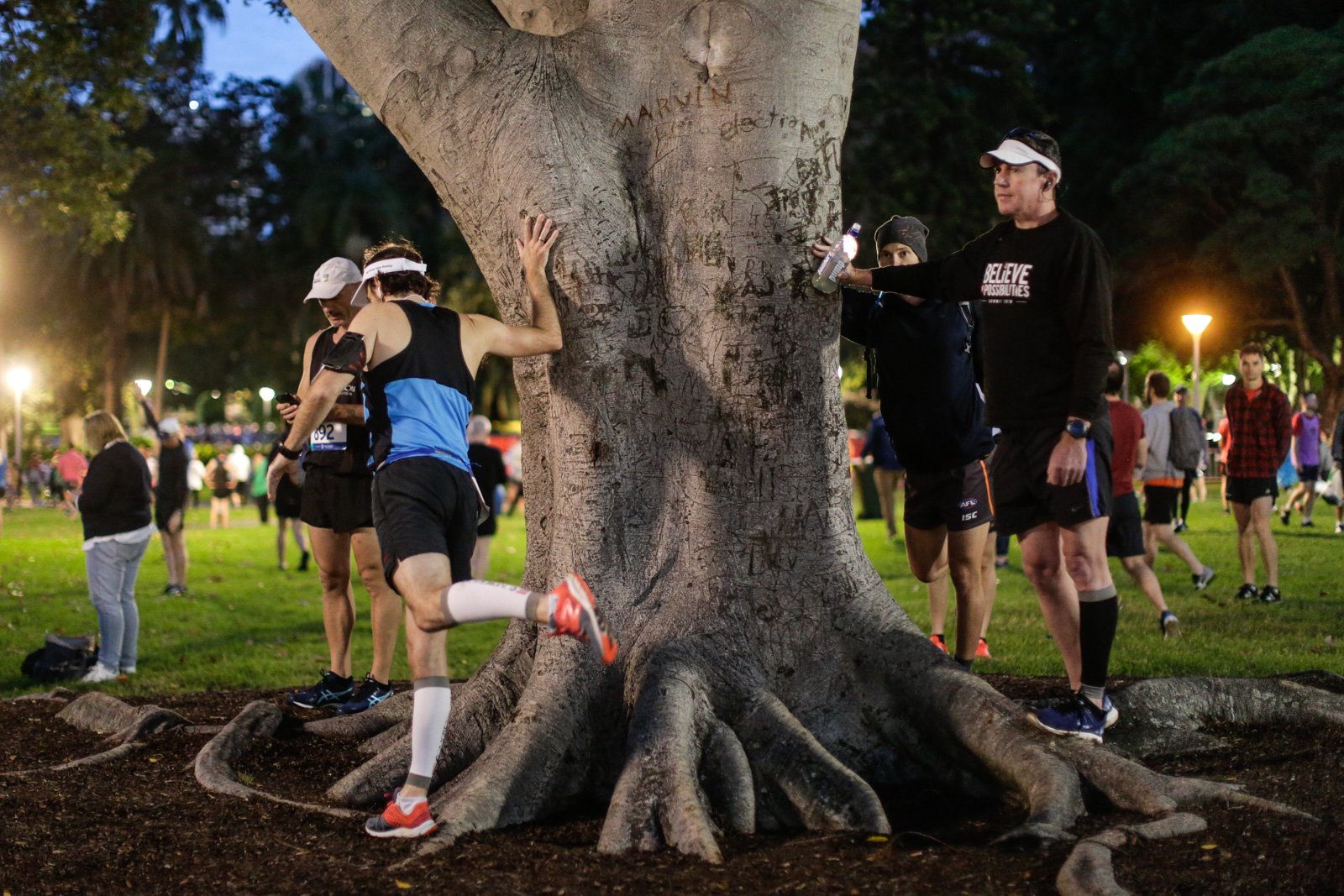 The course took place in a small segment of the city centre and passed iconic sights such as the Sydney Harbour Bridge which looked spectacular with the rising sun behind it. It was a hilly course and one which snacked back and forth on itself which was a bit of a mental challenge. Seeing others in the first and second waves running in the opposite direction meant you knew you'd have to run back on yourself and this proved particularly wearisome when the course neared the end and just as you thought you were close to the finish you'd pass runners going in the opposite direction, meaning there was more to go than you'd  thought…
The first half of the course felt great. I was doing 6.50 minutes per mile which considering my lack of training I was pleased with. The adrenalin was pumping helping to fuel me forcefully forwards. Then at mile seven my "good knee" started to feel worryingly like my "bad knee" when it first got injured. I slowed my pace. I felt a sharp pain on the front of my kneecap which persisted for several minutes. I was looking for places to stop in case it got to a level I couldn't tolerate but I kept going and to my relief it went away. So I sped up once again but the hills were taxing at this point so my pace went to 7.30 minute-mile.
There were a lot of people taking part in this race. I think the most challenging thing I dealt with was looking for spaces to overtake. It was frustrating being in the last wave and definitely slowed me down. But that's all part of the experience and a great incentive to up your pace and qualify to set off in the first waves. At the penultimate mile as I ran through the botanical gardens I felt the pain in my "good knee" again. I slowed my pace and then sprinted the last 75m to the finish line. I was breathless, red-faced, sweat-ridden but so grateful to have completed the race. I'd had no idea whether or not my recent injury would make the distance impossible but I took the chance and it paid off. My "good knee" felt the pain since it had been compensating during my injury but I knew strengthening exercises would set it straight.
I can't describe the gratitude I felt at being able to even take part. When you are injured you develop a new respect for your body and what it can do and when you get back in the game this gratitude doubles. Life had taken me on a ride and for now – left me on a high.