I arrived in Berlin on the evening of Thursday 13th September – two days out from my first ever marathon. On Friday I walked the two miles from my hotel to the start line situated within Tiergarten park by the infamous Brandenburg gate. I wanted to know exactly where I was going on race day and start psyching myself up for the ever nearing 26.2 miles.
My coach, Jane Vongvorachoti, had advised me to save energy so after seeing the start area I caught a bike cab to save my legs, had a super healthy lunch at Avocai food and Pilates studio and then took a taxi to the expo. Proper sight-seeing would have to wait and I knew I'd be seeing a lot of the city on Sunday when I'd be running its entirety!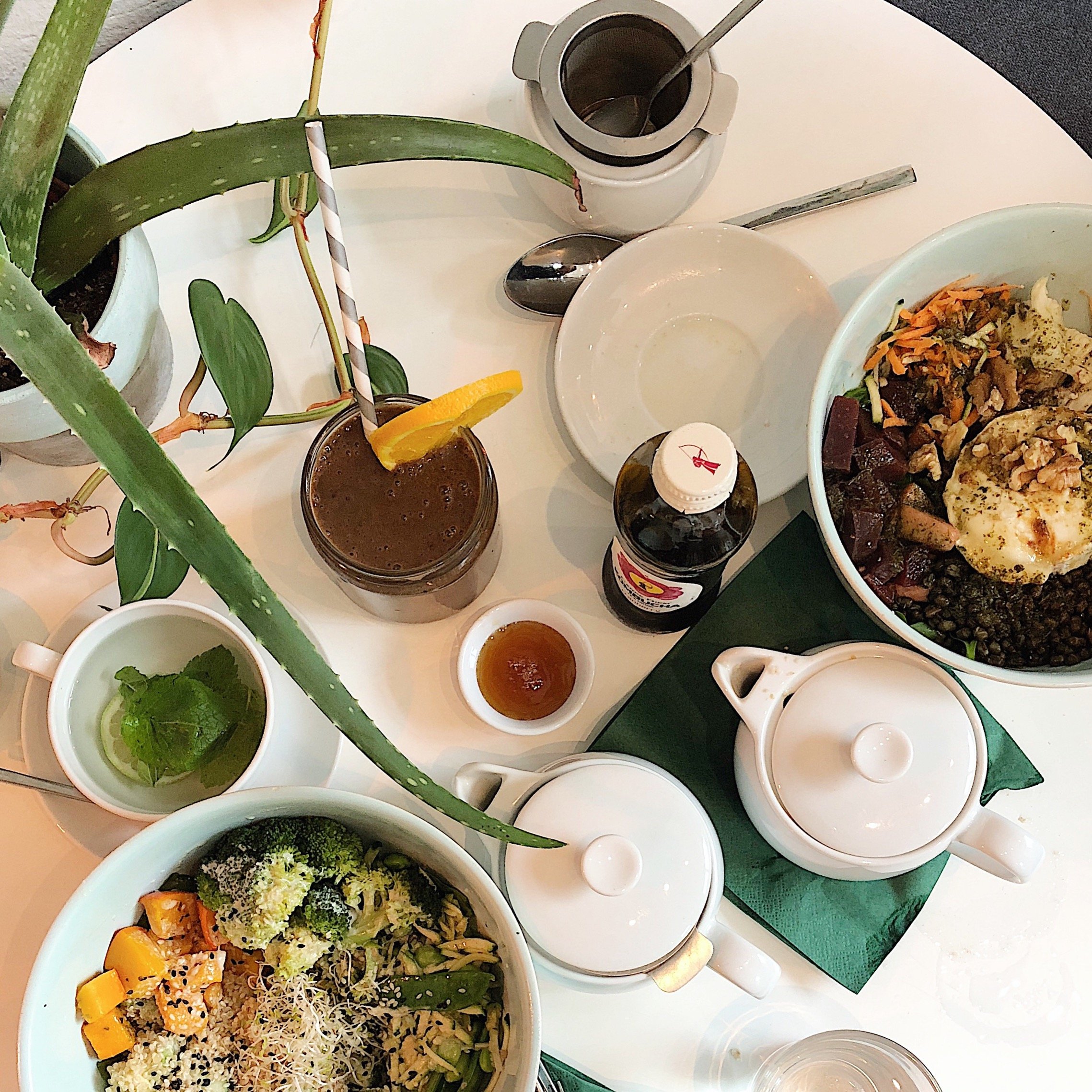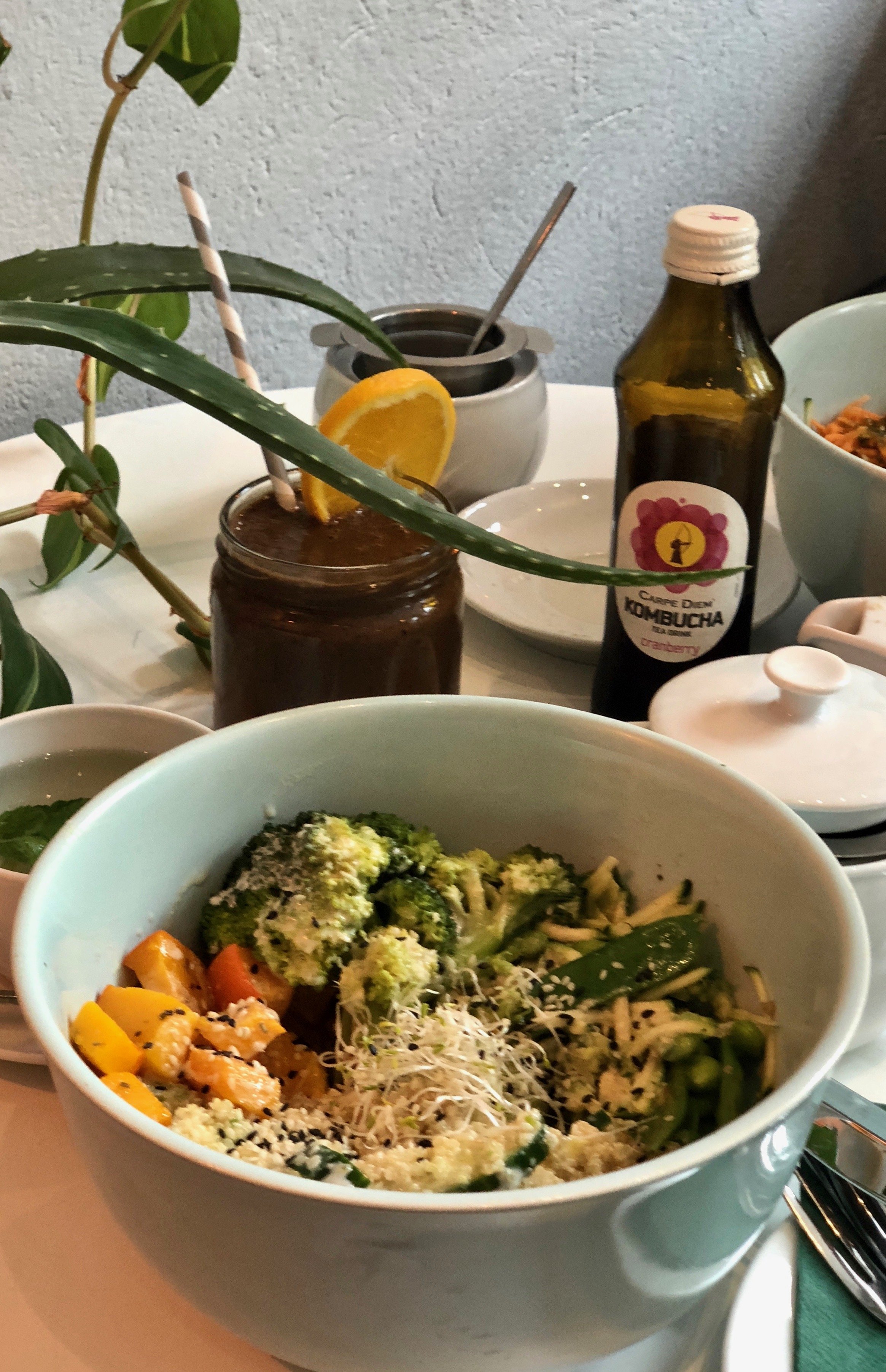 Advice on how to handle the expo was the same. "Get in and out as quickly as possible" Jane warned. "There'll be lots of stalls selling sportswear and supplements but don't shop". (This was perhaps the hardest advice to follow… Gals do ya hear me!) As soon as I stepped inside the vast expo I could see what Jane meant. It was kinda overwhelming with the heat and buzz of tens of thousands of pumped runners. You could almost taste the adrenalin! I kept my eyes on the prize, picked up my race bib and chip, stopped to sign the runners wall of love and of course pose for an Insta shot then got out. (Ok maybe I bought a couple of energy gels and some compression socks because they matched the colour of my race shoes so how could I possibly resist) – but other than that I was outta there.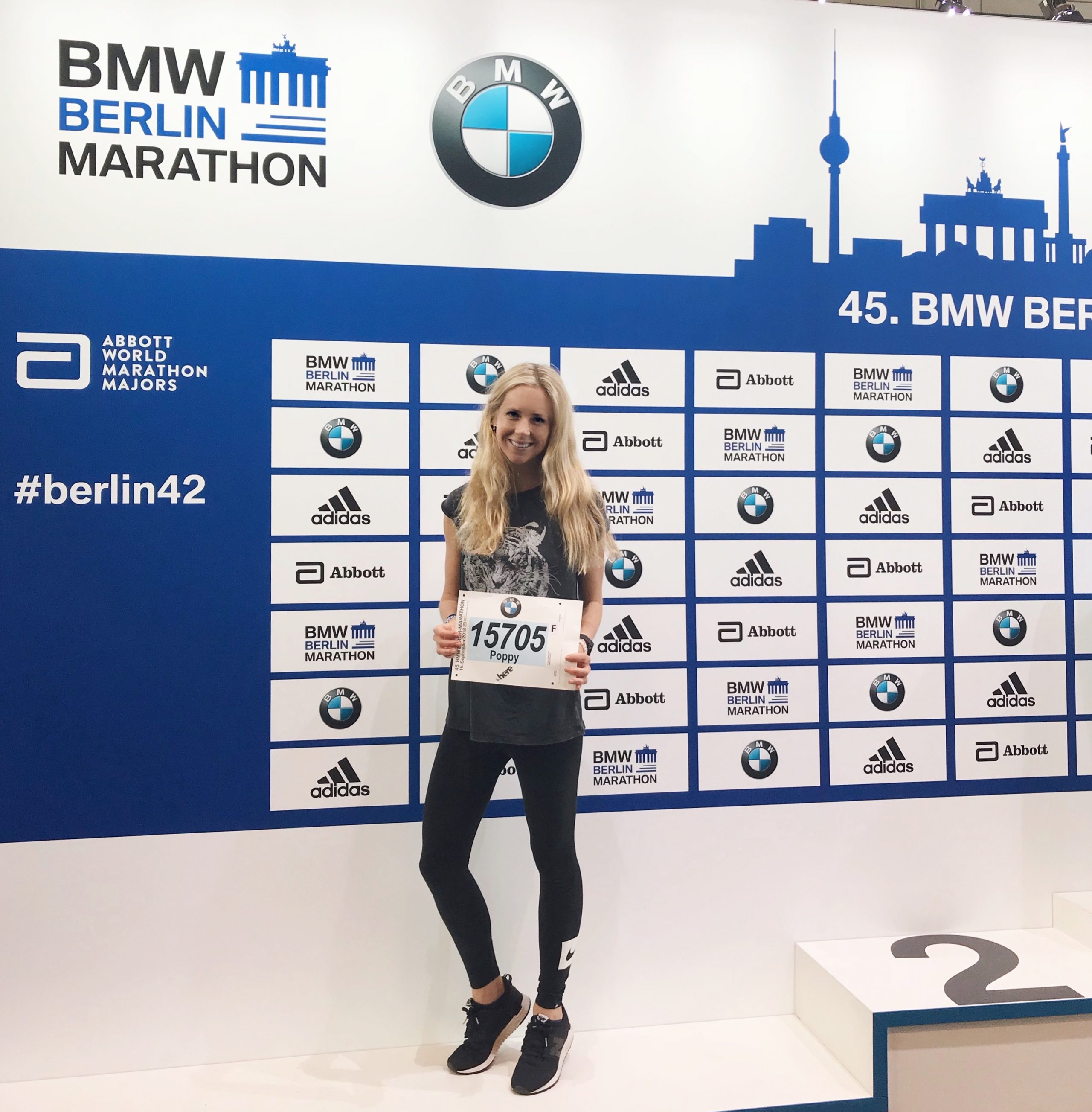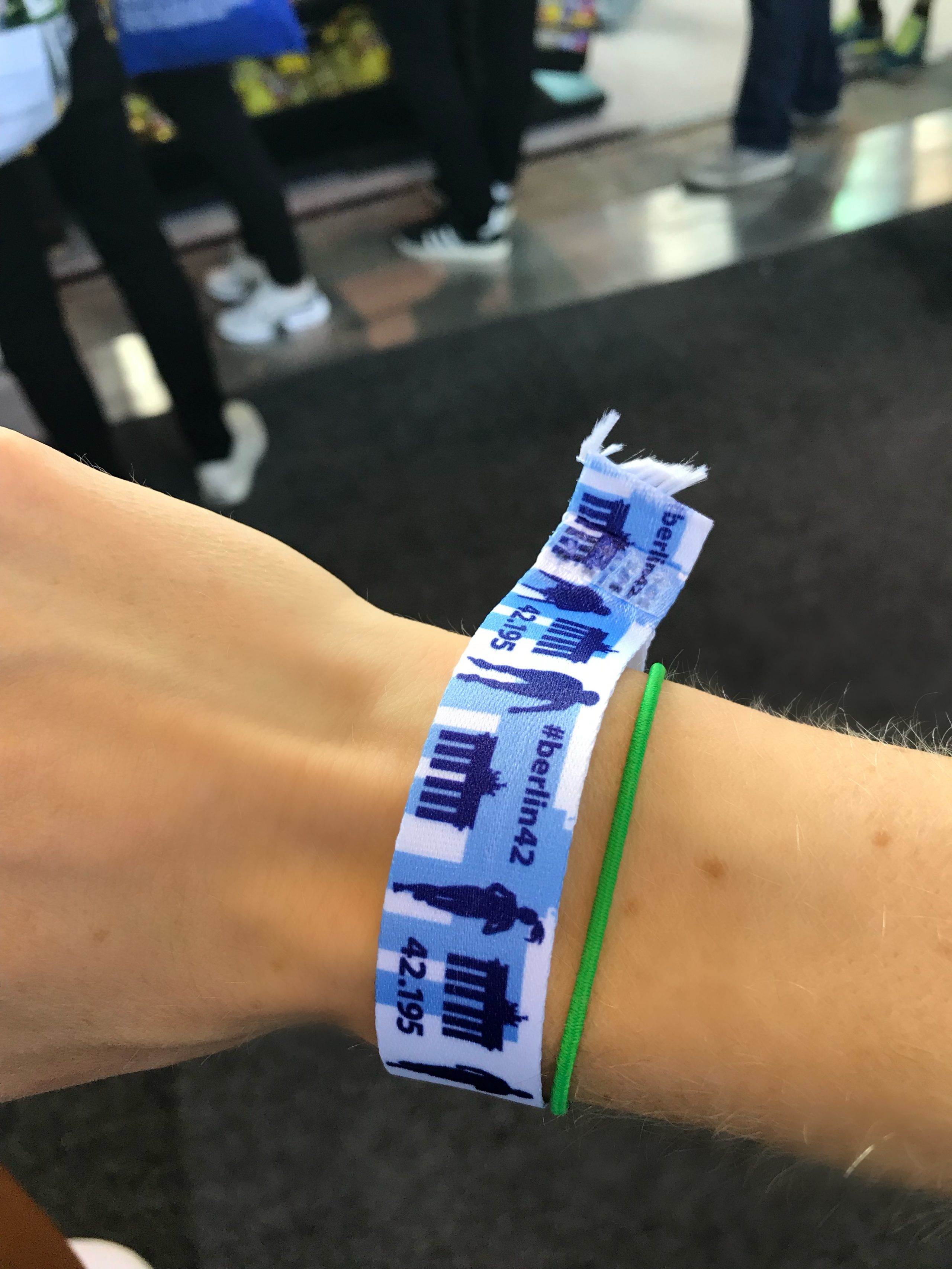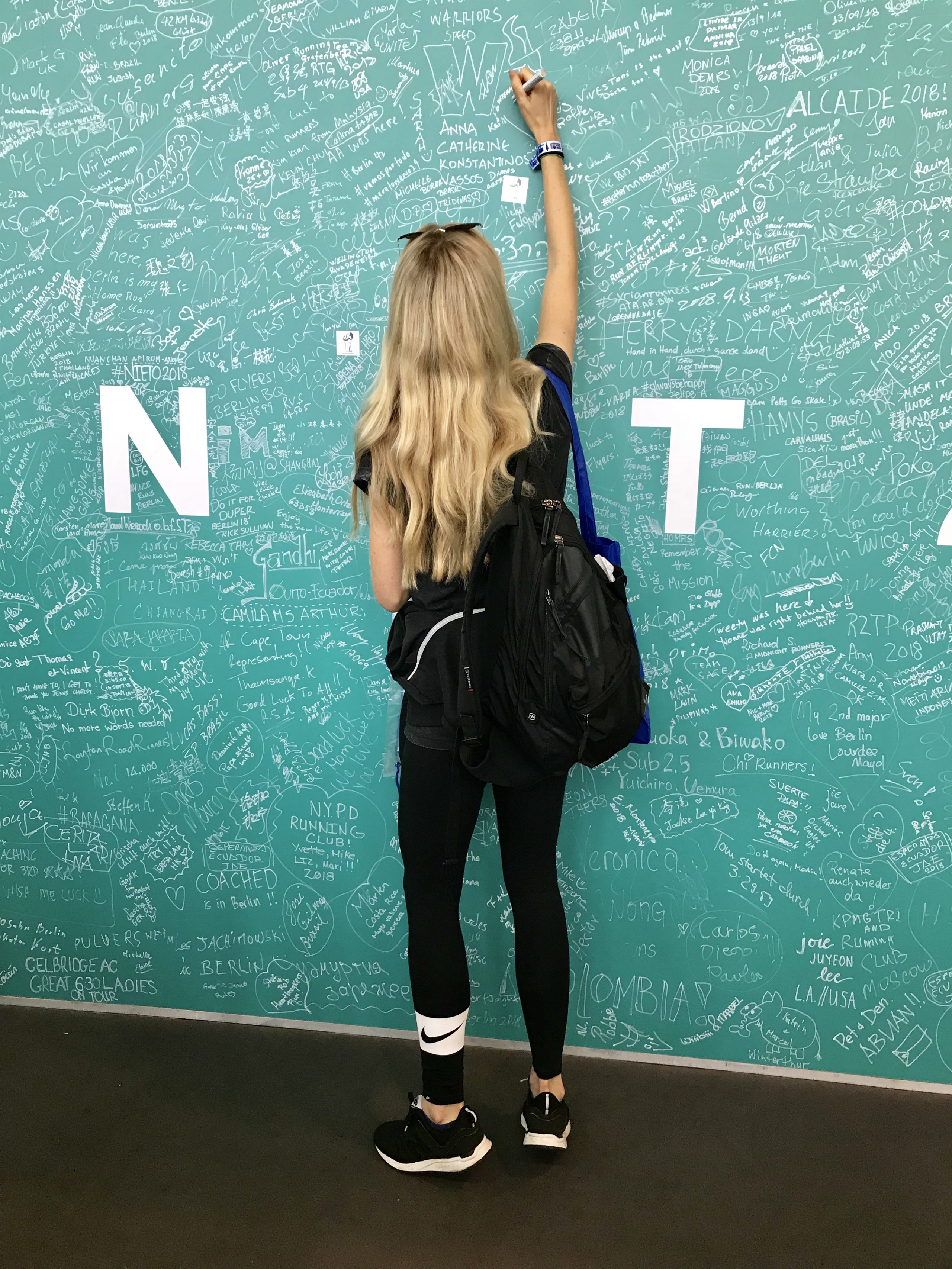 In the lead up to Berlin I made especially sure I ate an abundance of antioxidant rich foods in the forms of colourful vegetables and fruit, blueberry, maca and cacao shakes, kombucha, quality protein and whole grains. One of my favourite places in Berlin turned out to be Dean and David, which prepares fresh salads on demand cooking all fish, meat and shellfish then and there. Hearty and oh so delicious!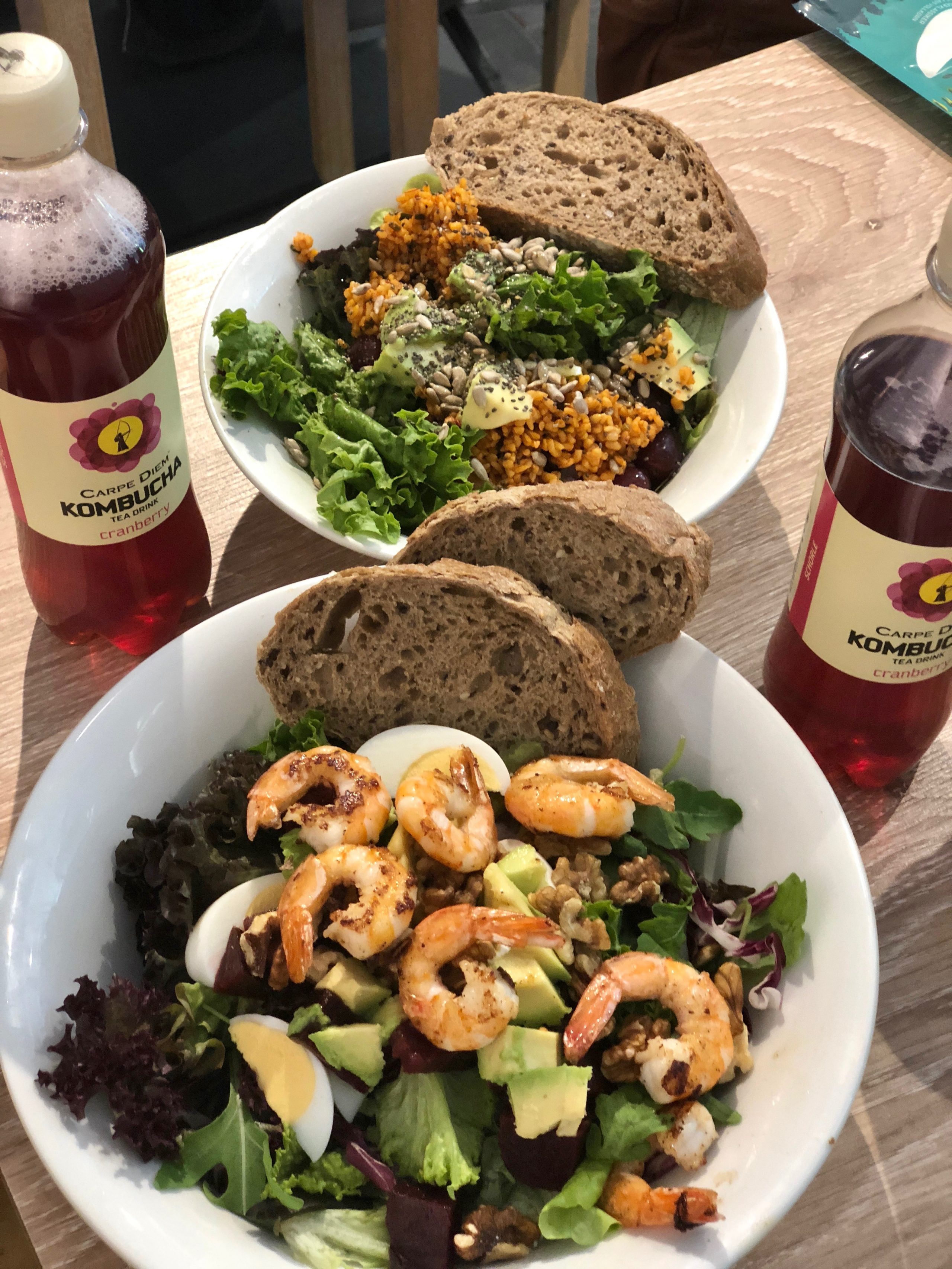 I awoke on Saturday in the early hours with the worst period cramps. One of my fears for the race had reared its beastly head. I didn't want any strong pain killers in my system so close to the race so I ran a hot bath and stayed in there for a couple of hours in an attempt to get some pain relief. At 8AM I emerged like a prune but in much less pain. I felt exhausted and nervous about what my situation would mean for my marathon. At least it hadn't come on race day was all I could really think. I'm not sure how I'd have made it through.
When the pain eased after about nine hours of toe-curling cramps I took myself off to have a relaxing massage. My sports massage therapist in London had told me to keep it light but that a massage 24 hours pre race would be good to stimulate blood to the muscles. It was heaven and gave me the relaxation I needed. Next up, it was time to get my hair braided. It may sound silly but as soon as the braids were in I felt more excited to run the race! I called them my go-faster braids and I think it will be a tradition I keep for all future marathons! I think there really is truth in "looking the part" to feel the part.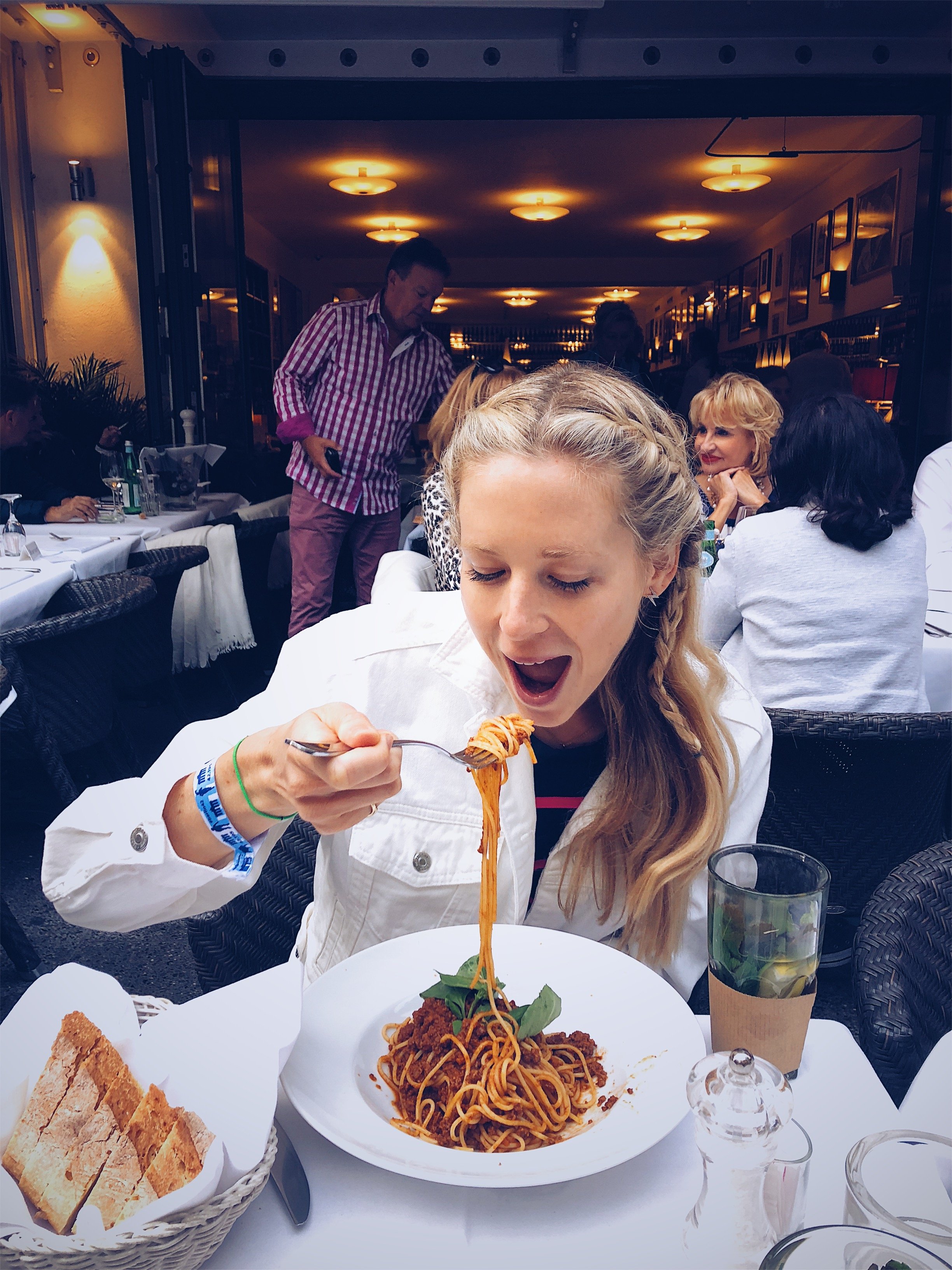 I got into bed at 9PM and slept well until 6AM the next day. Marathon day had finally arrived!