This is a story of an incredibly strong and brave young woman who transformed tremendous loss into an opportunity to help hundreds and thousands of others beat cancer and live healthy lives.
Freyja Hanstein, 31, lost her husband to abdominal synovial Sarcoma cancer in 2014 just one month after their wedding.
Mercilessly, 10 months later Freyja was diagnosed with a grade III/IV Oligodendroglioma cytoma brain tumour.
Despite the odds Freyja beat the cancer and has now launched Wholesome World, a healthy lifestyle app featuring cancer-fighting recipes, treatment options, support groups, products and services and wellness tips.
The app's healthy recipes and wellness tips make it applicable for everyone to use and get inspired to live a healthy lifestyle.

Download the app in iTunes (wholesome-world) Follow @wholesomeworld on Instagram and check out the website wholesomeworld.com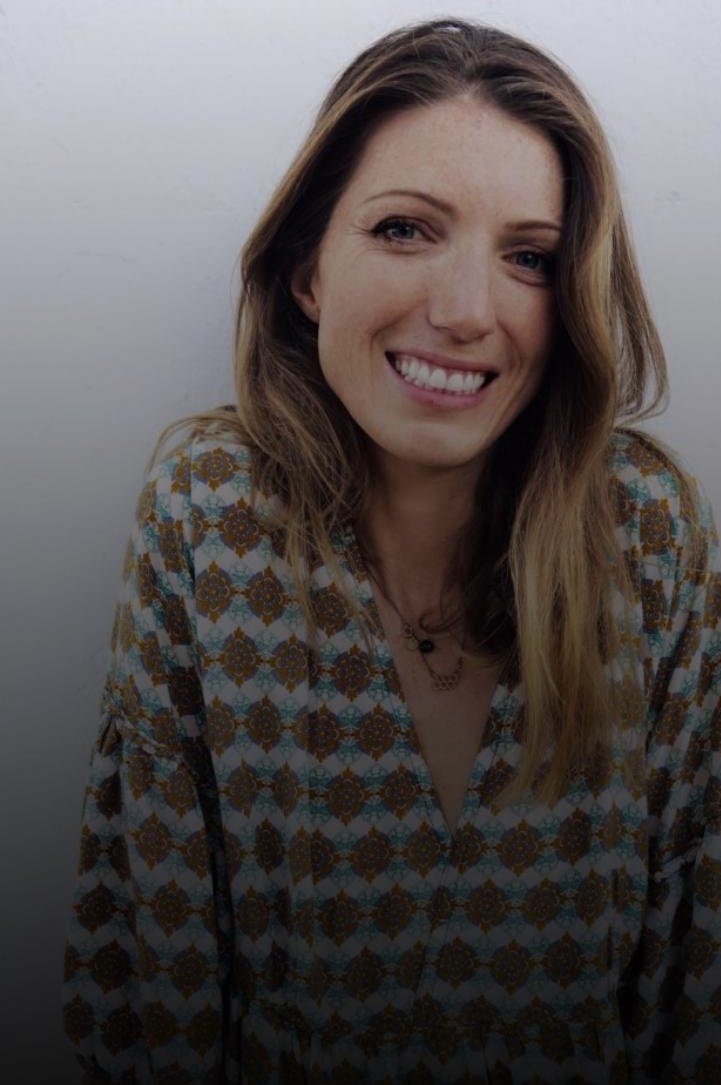 Freyja Hanstein tragically lost her husband to cancer in 2014 just one month after they married. In a further unimaginably cruel twist of fate just ten months later Freyja herself got diagnosed with a grade III brain tumour.
Remarkably, Freyja beat the odds and survived the cancer and has now launched Wholesome World App to help cancer suffers access treatment options and support as well as provide cancer-fighting recipes and wellness tips for everyone to benefit from. This is her story.
Freyja met her late husband (whose name she prefers to keep private so will be referred to as 'he' in this article) in 2012 in Lombok, Indonesia when they were both 25 years old. He was a Geology Student and Freyja a Marketing Consultant. He was spending several months surfing in Indonesia celebrating one year in the clear having overcome abdominal synovial sarcoma cancer. Freyja was travelling home to London having lived in Sydney, Australia for just over a year.
The pair met one night by complete chance at a restaurant in Lombok which had only one big table. Recalling that night Freyja describes how they bonded instantly and "spent hours by a huge fire on the beach star gazing." Yet the two went their separate ways without exchanging numbers. Serendipitously, some days after on a remote Indonesian island Freyja opened her bedroom door one morning and saw him lying in a hammock right in front of her. He occupied the only other room that Freyja's accommodation offered. It wasn't long before the pair became more than friends enjoying some idyllic island time sharing what they both loved – surfing.
When Freyja left him and returned to the UK they kept in regular contact explaining how they "became letter, email, text and phone call addicts". Then two months later in October 2012 he returned to his home in Germany, a one hour flight from London. The pair entered into a long-distance relationship seeing each other bi-weekly for long weekends. Yet, only a short while later at the end of 2012 he began to feel a now familiar 'sick syndrome' which he'd experienced with his initial cancer causing him stomach pain. "By then" Freyja says, "he knew what the symptoms could mean and tests went ahead quickly in Germany."
Freyja moved to Germany in January 2013. The treatment was effective and later that same year Freyja moved back to London with him "feeling full of excitement to share a happy life together". Then the check-up came a little while after and they received the news that the cancer had metastasised (come back and spread). He went through multiple treatment rounds which were unsuccessful and passed away Nov 6th 2014 one month after they wed. For Freyja, his death was unexpected. She believed that he could recover as he'd done before.
During the year after he passed away Freyja started to experience worrying health symptoms. "I had what felt like energy deficient moments and light headedness. These moments developed into prolonged episodes of what felt like a detachment from reality, beyond reasoning, like the head rush you get from standing up too quickly." Freyja had three months of these episodes before grasping the exact symptoms and patterns and then going to the doctors. Freyja suspects that the doctors regarded her symptoms as an emotional response to her late husband's death since they didn't feel the need to give her any tests or even take notes. Regardless of the doctor's reassurance though, Freyja insisted that they did take notes of her symptoms. She knew the importance of gaging what was "normal" and what was a "medical issue". She remembers feeling completely lost during this time. "I just didn't know what was wrong. I just wanted to be told I wasn't crazy. I was logging everything from early days just in case."
As Freyja's symptoms started to come in bigger waves she insisted that doctors investigate. An MRI scan showed obvious damage to her brain. The scan was reviewed by a neurosurgeon who happened to be a family friend and Freyja was also informed of treatment options by her brother who was completing his PHD in neuroscience. Freyja wanted as much of the tumour removed as possible despite the risks amd opted for an invasive operation privately since the NHS didn't offer it. It was a very risky operation yet poignantly, Freyja was comforted by the knowledge that if it went wrong she might be reunited with her beloved husband.
A neurosurgeon within the Wellington Hospital performed surgery to take out Freyja's entire tumour including a margin, on 14th March 2016. The fact that Freyja's cancer was completely removed without major brain damage was incredibly fortunate. Freyja was then put through post-op treatment, radiotherapy and chemotherapy, which went on until early 2017. Since then, Freyja says it's been a learning curve to keep focus and work through her concentration and reconstruction of the language (primarily nouns) and memory loss. Further side effects of her surgery and treatment have been; loss of appetite and weight loss, (Freyja is noticeably slim) damage to her jaw muscle, hearing and vision and digestive system. Her language skills are slightly damaged and from time to time she has to pause and search for words. To add to her challenges, the DVLA have said Freyja is unable to drive which has made life more complicated and stressful.
The creation of Freyja's App 'Wholesome World'
The idea for Wholesome World was sown in the days that Freyja's late husband was sick and he wanted to create a beneficial focus on his treatment and life. "It is so important to fully realise the necessity of keeping all areas of health optimal", stresses Freyja. "My late husband opened that door for me". However, after he passed away the app project dissipated only to be reignited when Freyja herself wanted to navigate her treatment path. Freyja considers herself fortunate to have had the help of her neuroscientist friend, brother and other contacts who informed her of treatments and lifestyle habits to help her defeat the cancer which she'd have otherwise not have found. "I wonder who else would be lead to the knowledge I was able to get?" questions Freyja. "I want to pass on as much of it as I can to anyone else who might be stuck not knowing where or how to move forwards. I want to give that understanding and insight into what's available and how to find it and understand it."
Freyja also wants people to realise the importance of having support from those who understand what you're going through. "Things like monthly meetings held by local cancer charities helped me enormously by connecting me to people who could lend advice on financial and medical aid as well as bringing people with similar issues all together. I want people to know about all these kinds of opportunities which exist to help them." These opportunitues also include information on the tender touch massages through 'Made for Life' charity and it's 100% organic skincare which is approved for cancer patients. (Freyja tells me that standardly you can only use low level NHS water-based moisturisers and you are banned from make-up and standard bathroom products when you have some cancer treatments." And this is where Wholesome World app also helps in spreading the awareness of what's available.
Wholesome World app will provide links to scientific information about cancers and treatments, dietary information and recipes, useful books, apps, helpful charities (Macmillan, Maggies and many more), inspiring and insightful Ted Talks, mental and physical health and Freyja's own top picks of what she finds most helpful to her. Instrumental to Freyja's recovery was the feeling that she was taking the best path to health and that she was able to make an informed choice. Experiencing the benefits of meditation, how 'healthy eating' can have such a significant impact, and a thorough, comprehensive understanding of potential medical treatments were all essential.
Freyja hopes "I can help to increase positive awareness surrounding treatments and lifestyles and how to be in control of your health." Because take it from her. Investing in your health is worth every single penny.