I got to know the breakfast staff at Aguas de Ibiza very well. With so much exercise I developed a routine of having two breakfasts because I definitely needed the extra fuel. And it would have been rude not to right?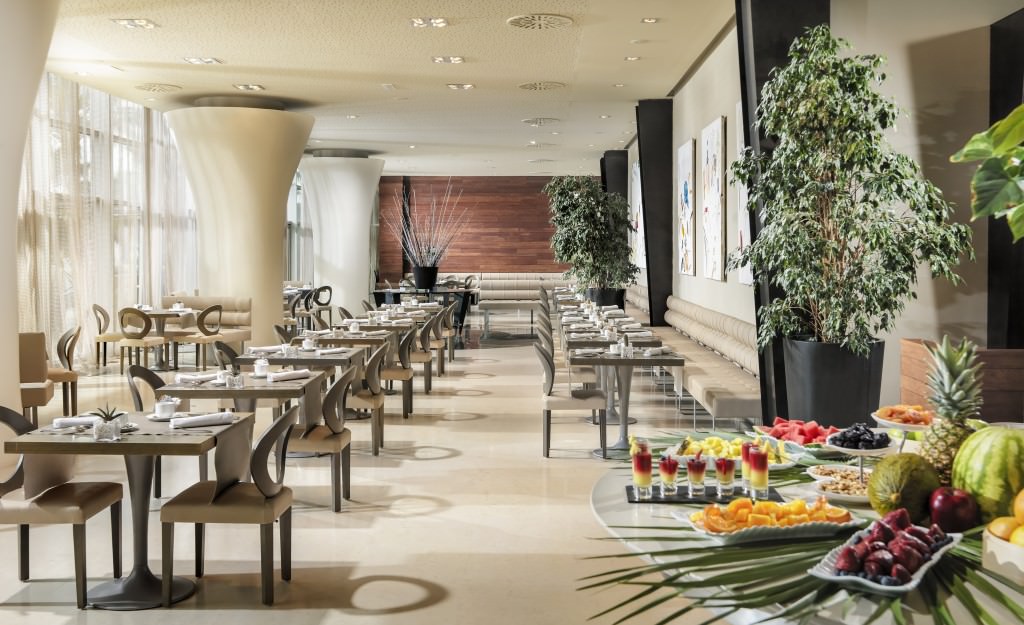 But this wasn't an excuse to go crazy at the buffet. I kept my meals balanced and nutritious. Round (I) (eaten in a flash so no time for a snap) was berries and cereal and round two was eggs/smoked salmon and veggies with a smooth almond milk cappuccino.
After breakfast round (I) of berries and cereal (eaten in a flash so no time for a snap) it was off to yoga, which eased my muscles back into moving gently which I was particularly grateful for given how stiff I was from the previous days here!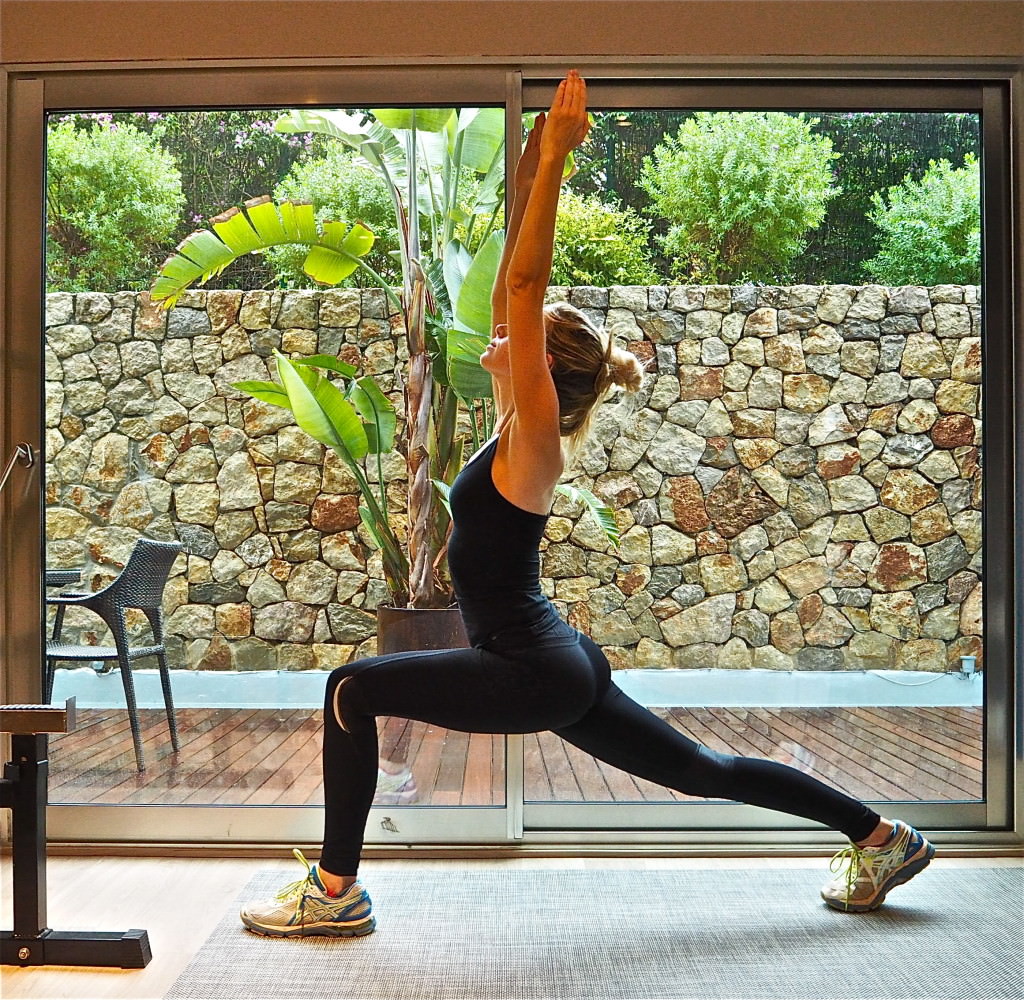 Before breakfast round (II) below served with a creamy almond milk cappuccino – (my favourite) to give me the energy for 'bootcamp'!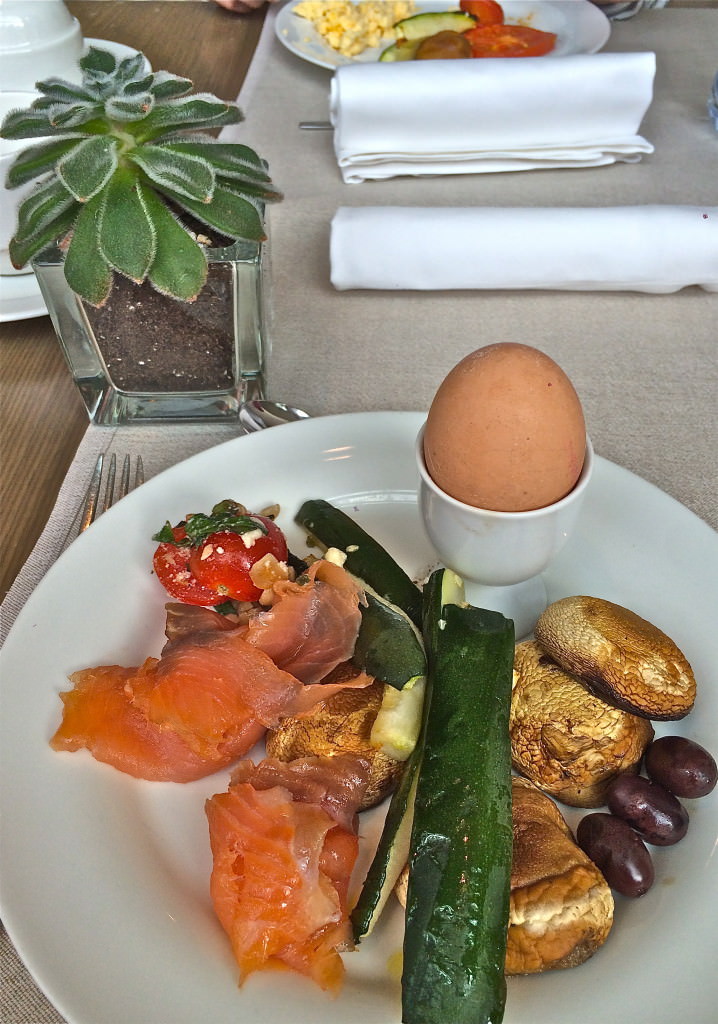 Bring on bootcamp (in the rain)!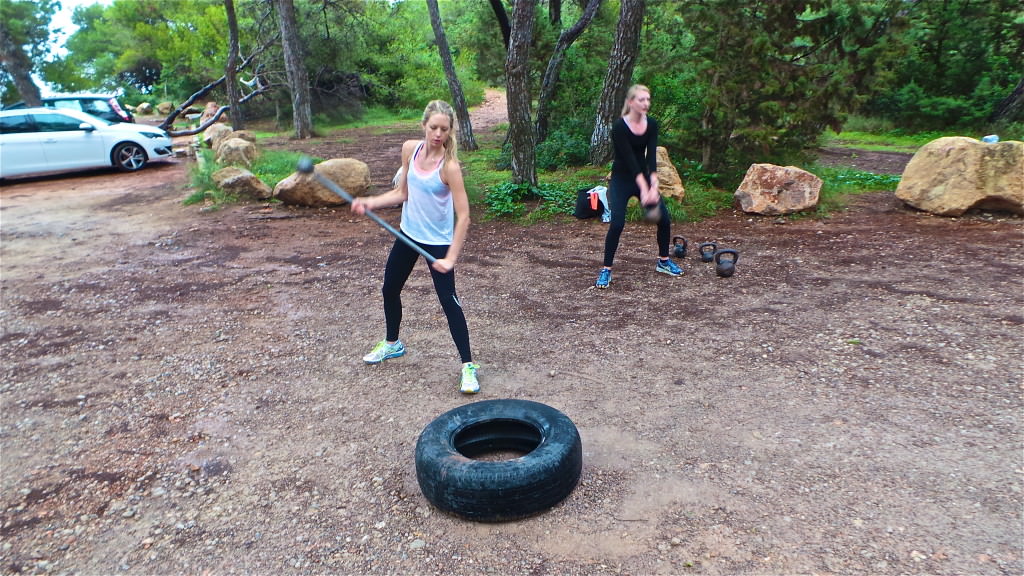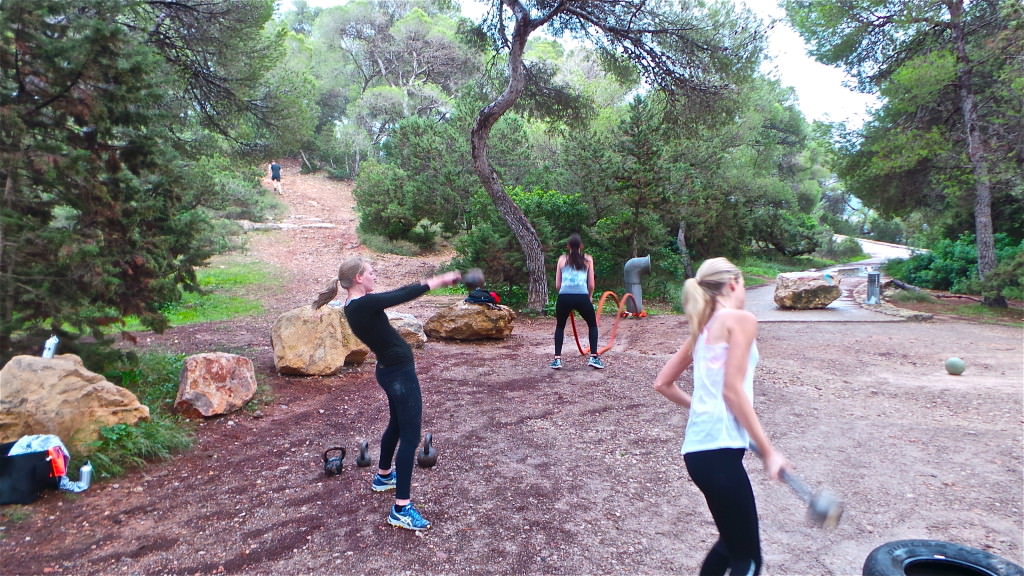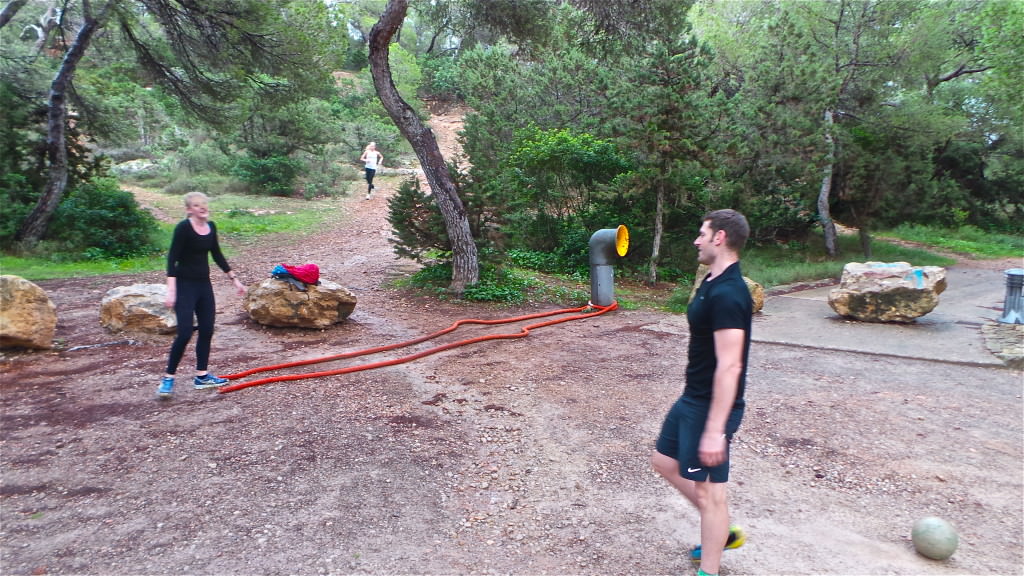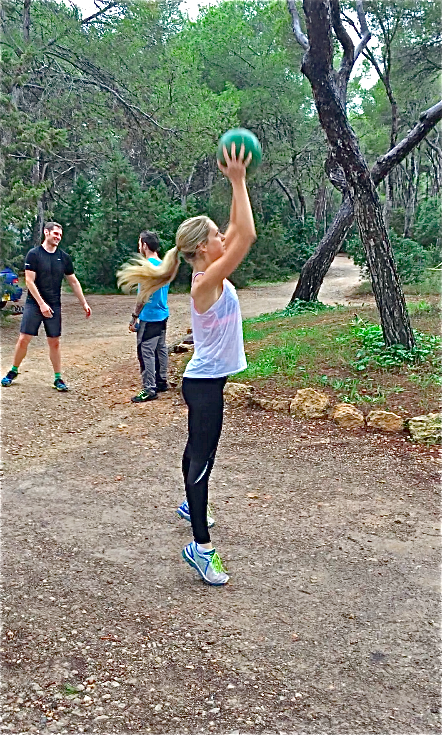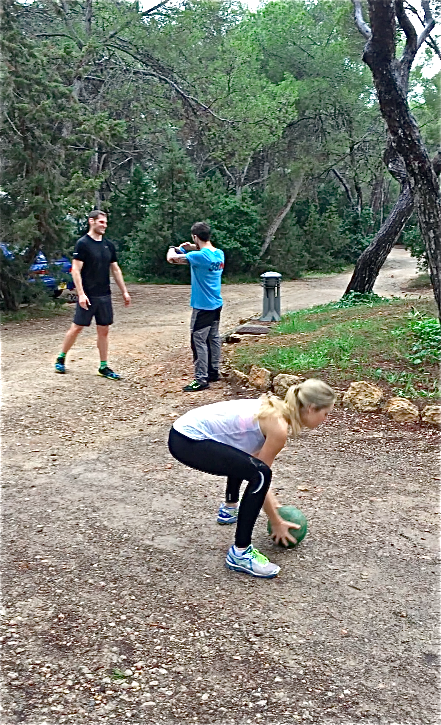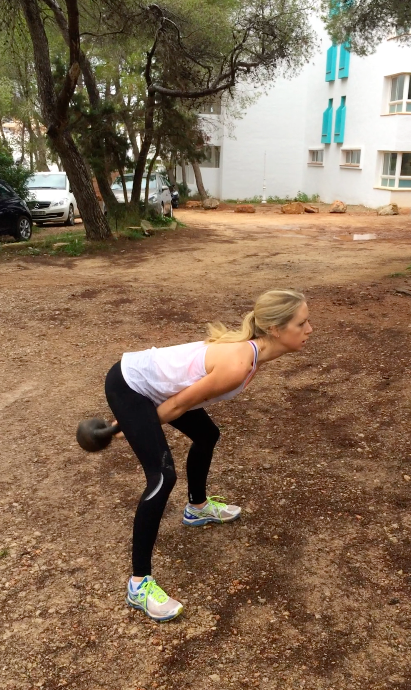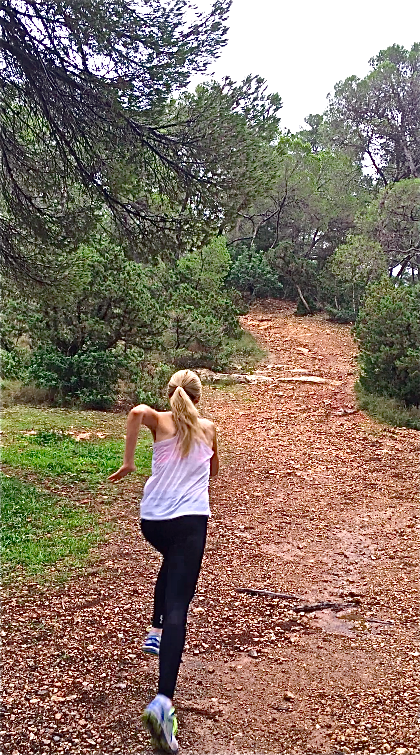 As you can see, bootcamp was brutal! Hill sprints, rope work, kettle bell swings, lifting, squatting, beating the sh** out of a tyre – all to maximum capacity until the whistle fiiiiinally blew. Phewph! The intervals between the exercises decreased for each round whilst the time spent doing the exercise increased. I know, I'm knackered just thinking about it now! But we were lucky to have a super motivational trainer who never let us give up and kept us fighting hard until the end. The exercises required balance, focus, strength and speed – making it a challenge for the mind and the body. The best kind of challenge in my book.
This type of training is called functional training and it attempts to adapt or develop exercises which allow one to perform the activities of daily life (pushing, pulling, hinging, squatting, rotating, carrying, walking and running) more easily and without injuries. If performed correctly, functional training helps provide you with the strength, stability, power, mobility, endurance and flexibility that you need to thrive in every day life and sports.
Again we'd worked up a fierce appetite and it was satiated at the beautiful Babylon Beach Bar restaurant (constantly voted one of Ibiza's best restaurants) – just a ten minute walk form the hotel. Sadly the weather did not show it off to its full splendor, but we were given a lovely cosy spot inside next to a roaring fire which allowed us to get warm and dry off.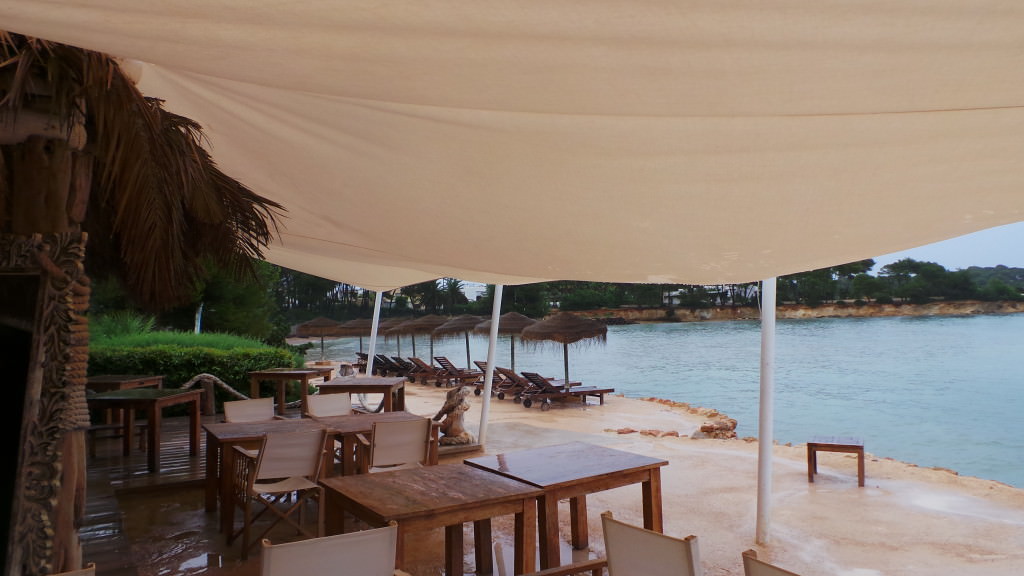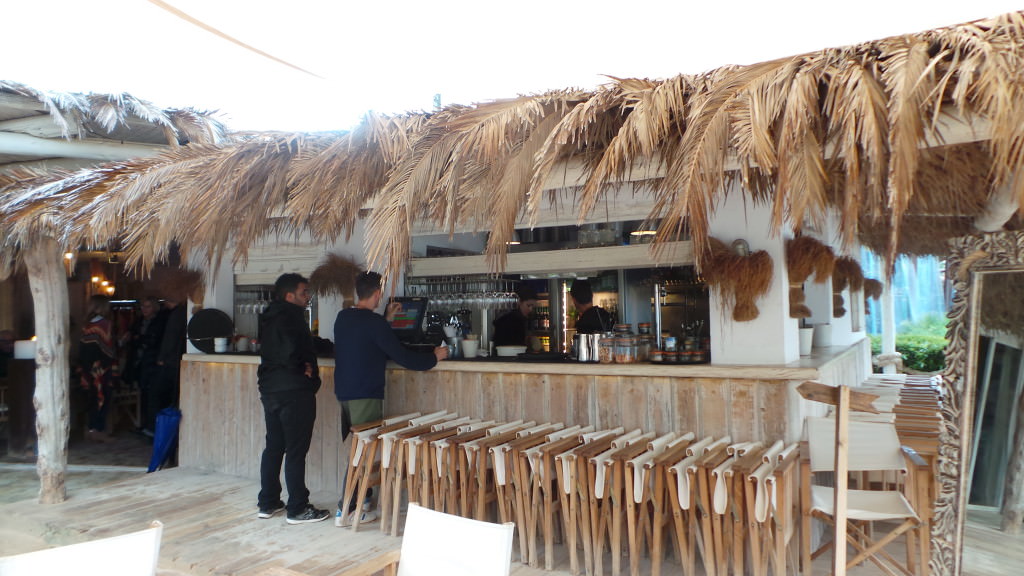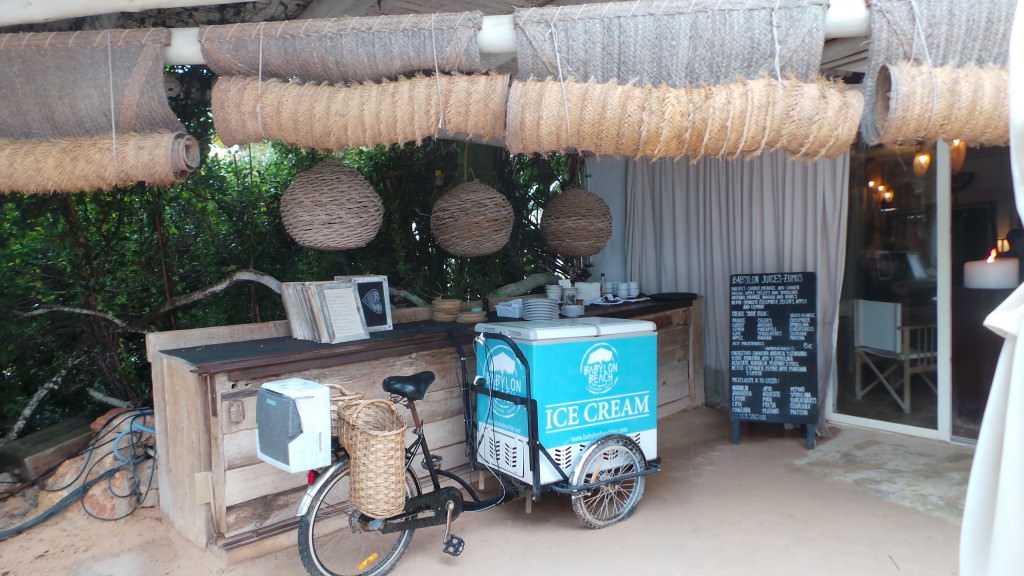 Obviously I couldn't resist a 'spin' on Babylon's ice cream bike…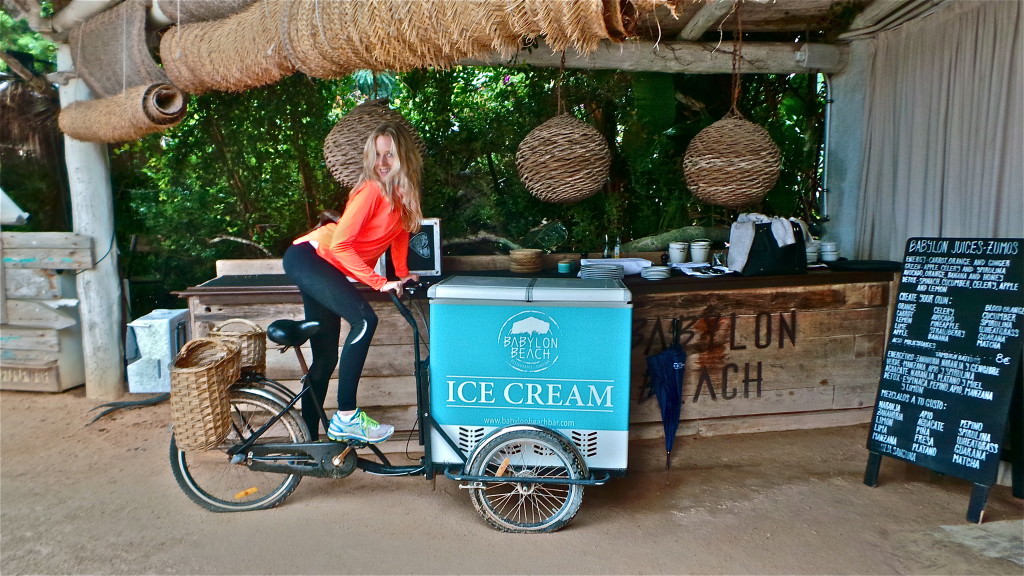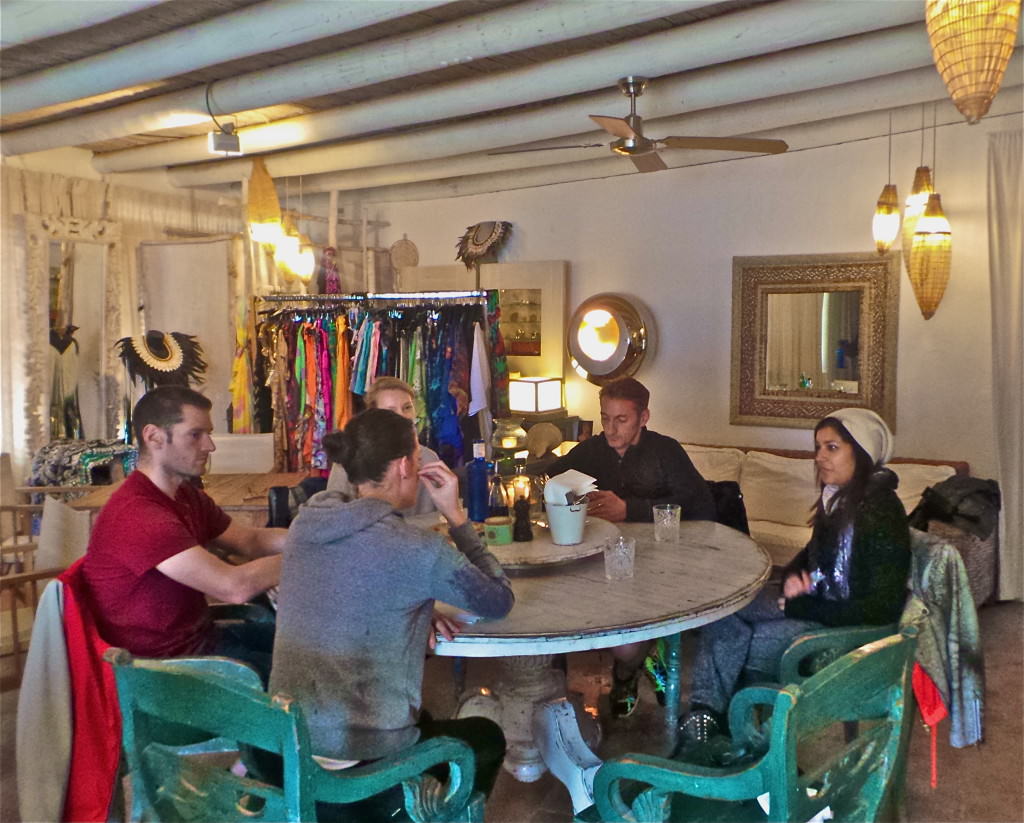 What we ate…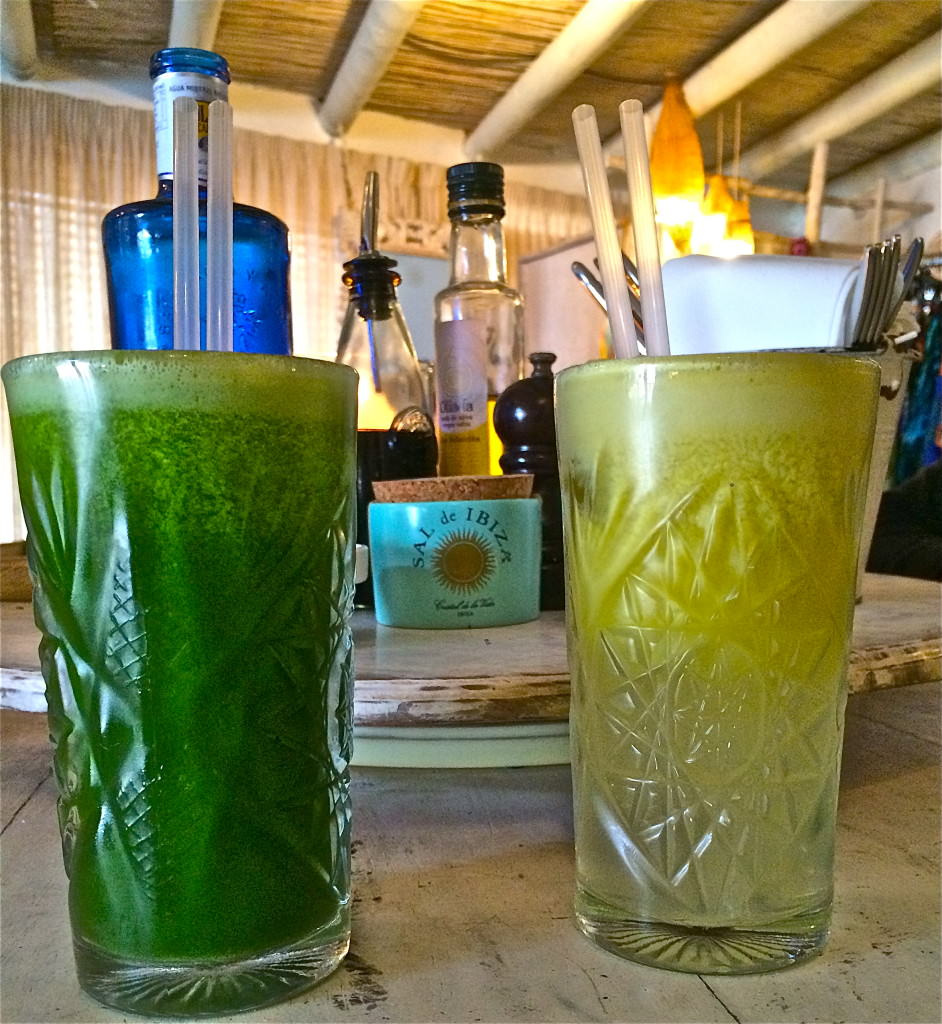 This pumpkin curry was just what we needed. So creamy and crunchy with hazelnuts.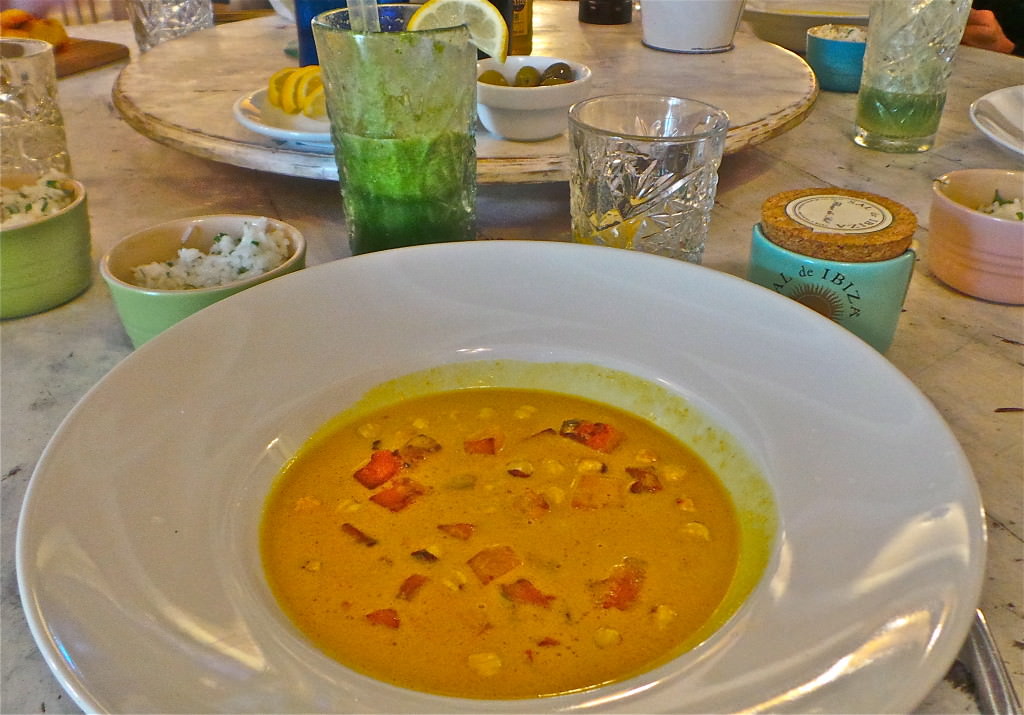 It gave us just enough energy to get back to the spa for some serious down time!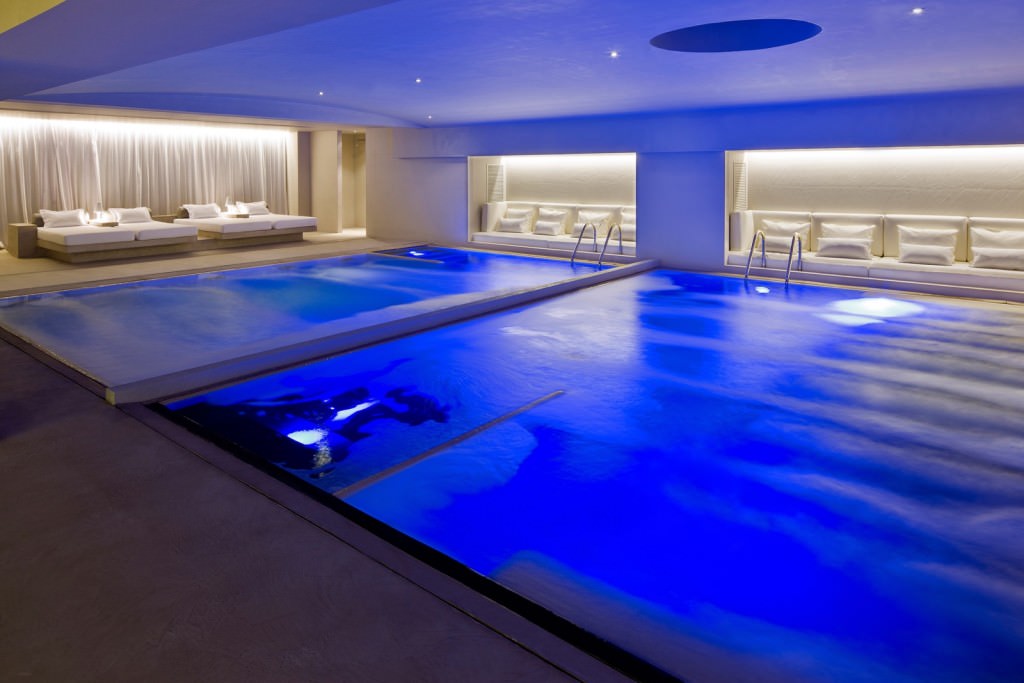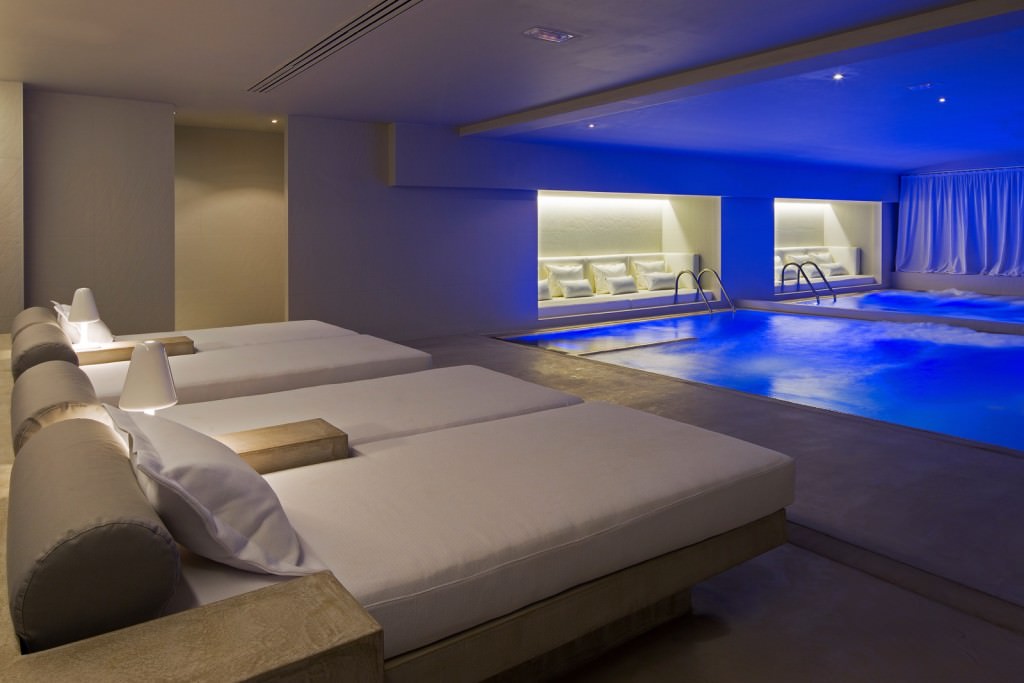 The jets in the whirl pools worked some magic, releasing a lot of muscle tension whilst the sauna, steam room, rain showers and freezing cold plunge pool helped to stimulate the circulation (and shock – when I say the freezing cold plunge pool I mean FREEZING)!
But it's long been known that there are intrinsic benefits to immersing the body in hot and cold water. An ice bath, or cold plunge pool constricts blood vessels and decreases metabolic activity, which reduces swelling and tissue breakdown. Heat has a different effect on the body than cold does.  Not only does it allow for better blood flow, but it also helps to reduce inflammation and stimulate the release of endorphins. So when hot and cold are coupled together – it makes you feel rather euphoric. It certainly wasn't lost on us…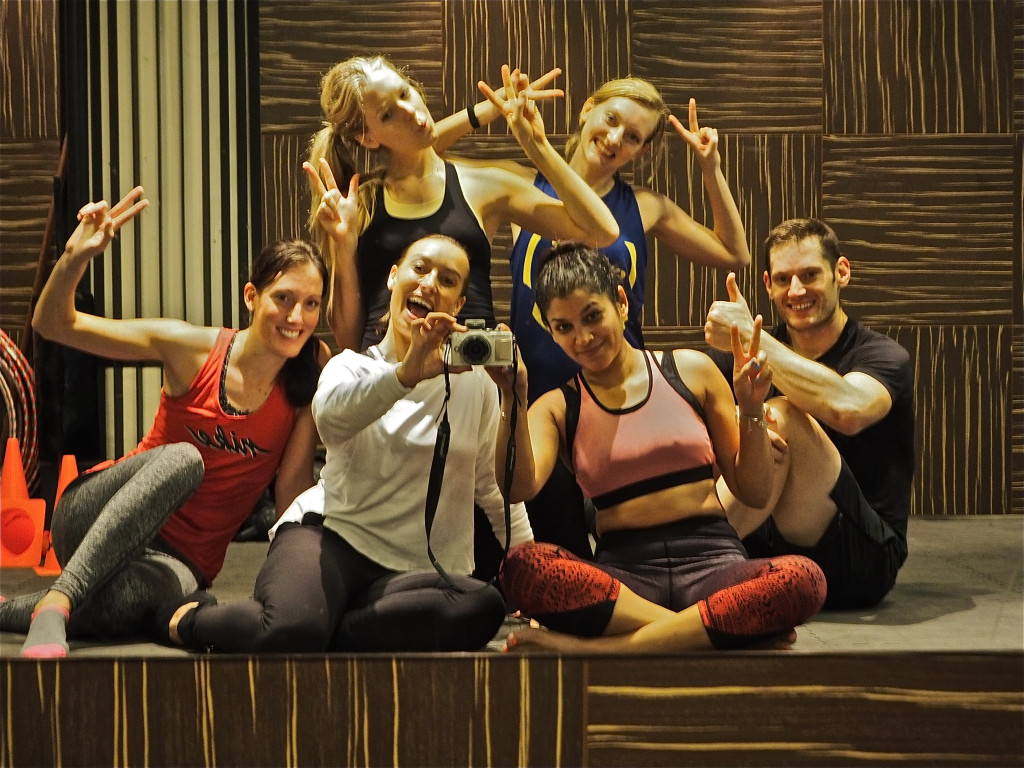 All too soon it was time to leave. My experience at 38DN was top notch. I'm beyond impressed by the world class trainers, the variety of exercise on offer, the food and the facilities. I left feeling sore but with renewed energy and belief in my physical and mental capabilities. It definitely motivated me to keep challenging myself and I really hope I'll get to go back at some point.