It'd been exactly one year since I'd visited Whistler, BC and its best residents (my big sis and her family) and posted that Instagram pic running in a bin-liner in the pouring rain. Hey, when your first marathon is just a few weeks away and you have to get your miles in you do what you gotta do. (But just to clarify I do actually own a waterproof but had forgotten to pack it.)
At any rate I remember Whistler's valley trails very well – all 40KM of them – which I'd incorporated into my training runs with the longest pre marathon run reaching 19 miles. These valley trails are very well signposted, relatively flat (you will come across some short inclines and descents but nothing major) and provide one helluva training arena. They also boast several sparkly lakes which feel AMAZING to leap into after long runs. The cold water is also great for muscle recovery so swimming in them is a must.
On my visit last month though there was no marathon the month after and so this time I wanted to go off the beaten track, quite literally. This time it was about leaving the valley in pursuit of the peaks and alpine trails. Below, I've written my top ten tips for trail running in Whistler which I hope will be helpful if you are lucky enough to visit. Whistler really is such a special, special place.
Tips on running Whistler mountain trails:
1. Always go with someone and let people know where you're going
When it comes to mountain trails the first thing I'll say is always aim to go with a group or at least one other person. If no one is available then make sure you tell someone where you plan to go and when you should be back. Trails can be very remote and often very unpopulated so if you have an accident you can't bank on someone being around to help you. Plus, running with a crew is always more fun than going solo.
2. Take the right kit
Make sure you take plenty of water, electrolytes, fuel (power bars, gels, banana etc), a wind-proof coat, extra layer, sunglasses, cap if sunny or hat if cold, waterproof, phone, and a silver foil blanket in case of an emergency. I pack everything in my Salomon running vest which is super secure and light.
3. Wear appropriate trail trainers
The terrain is very uneven and unstable and road trainers simply won't cut it. You need proper trail trainers to give you grip and adequate stability needed for mountain trails. I wear On Running Cloud ventures.
4. Wear suncream!

5. If you see a bear don't panic
Whistler doesn't have grizzly bears just brown bears so if you see one give it space, keep calm, wait for it to move on and when it's out of the way keep enjoying your trail run.
6. Get Trail Forks App
This free app is quite simply amazing. I took myself on a trail run (don't worry I told my sis where I was going and she was never far away) using this app and didn't get lost once which is quite frankly a miracle. Wherever you are in the world, this app will tell you where the trail routes are.
7. Get a guide
Some trails I'd never go on alone no matter if I'd told someone where I was. Some are just too remote. I was lucky enough to get taken on the most epic trail adventure with Kristian Manietta – a very experienced trail runner and triathlon coach who also co-runs We Run Whistler. WRW hosts weekly group runs as well as run retreats and one-to-one/tailor made guided runs. I couldn't recommend Kristian more highly.
8. Respect trail etiquette
9. Check the weather before you go
…and be prepared for changes.
10. Have the most EPIC time
The mountain trails are where the magic is at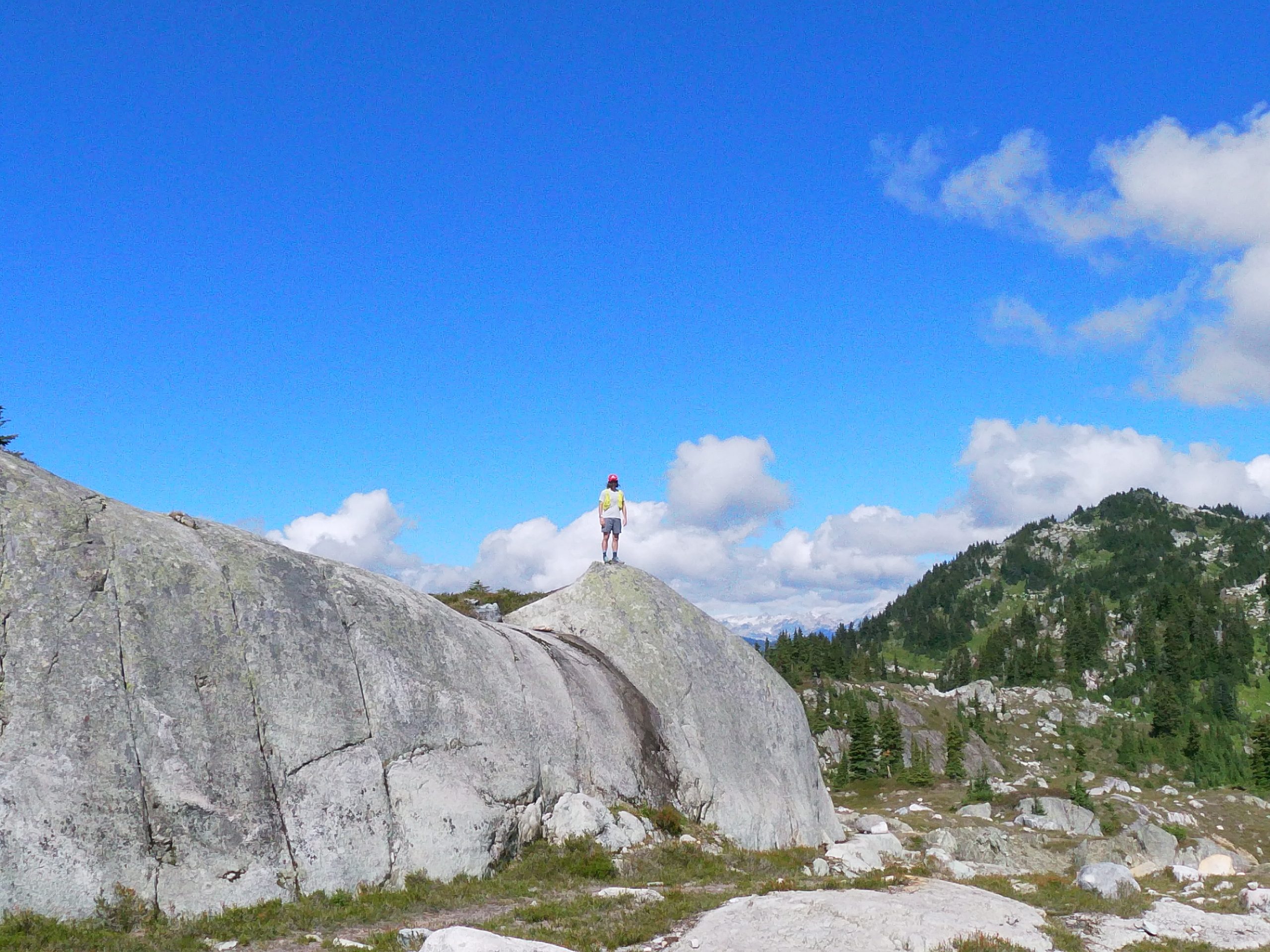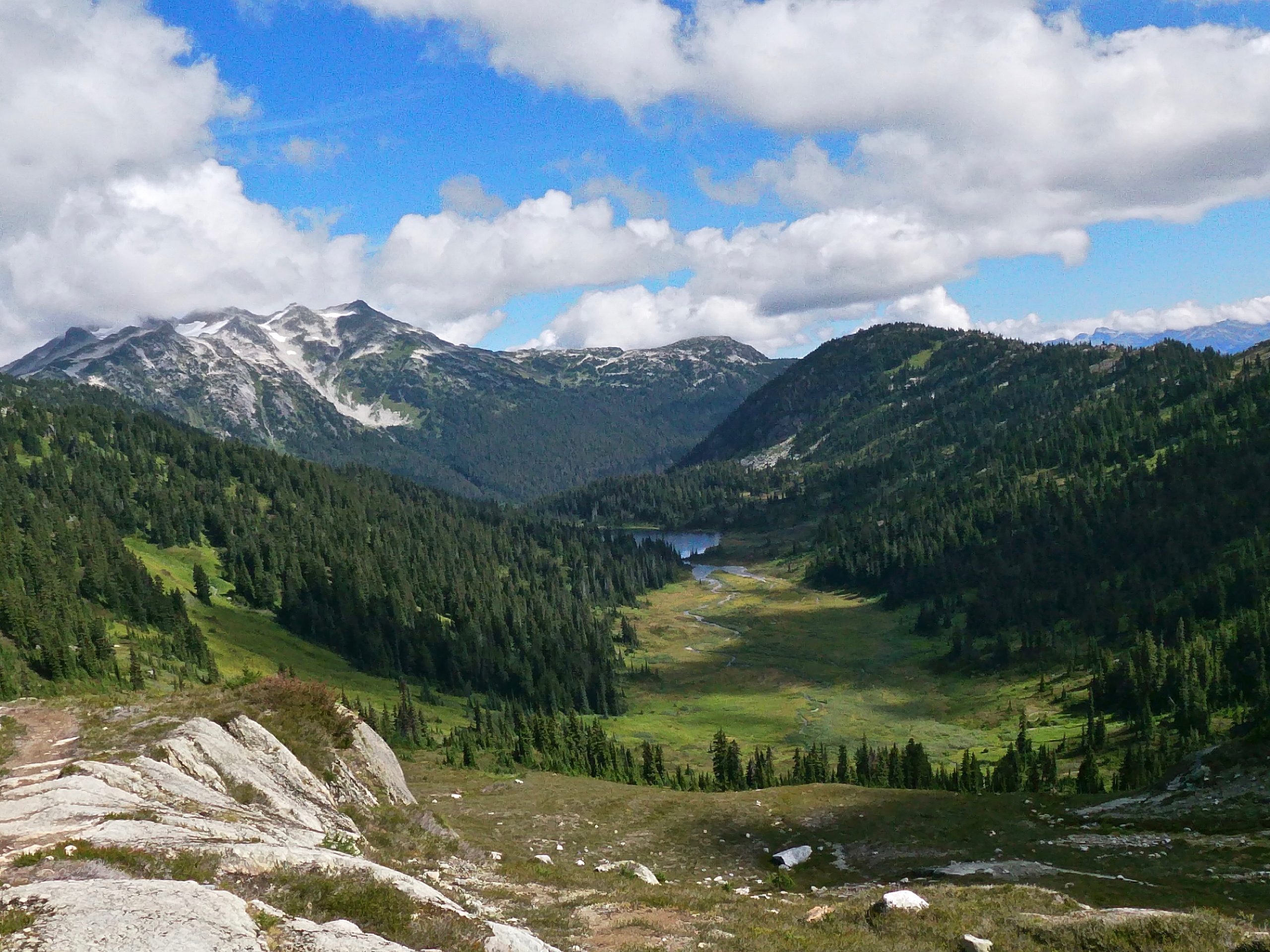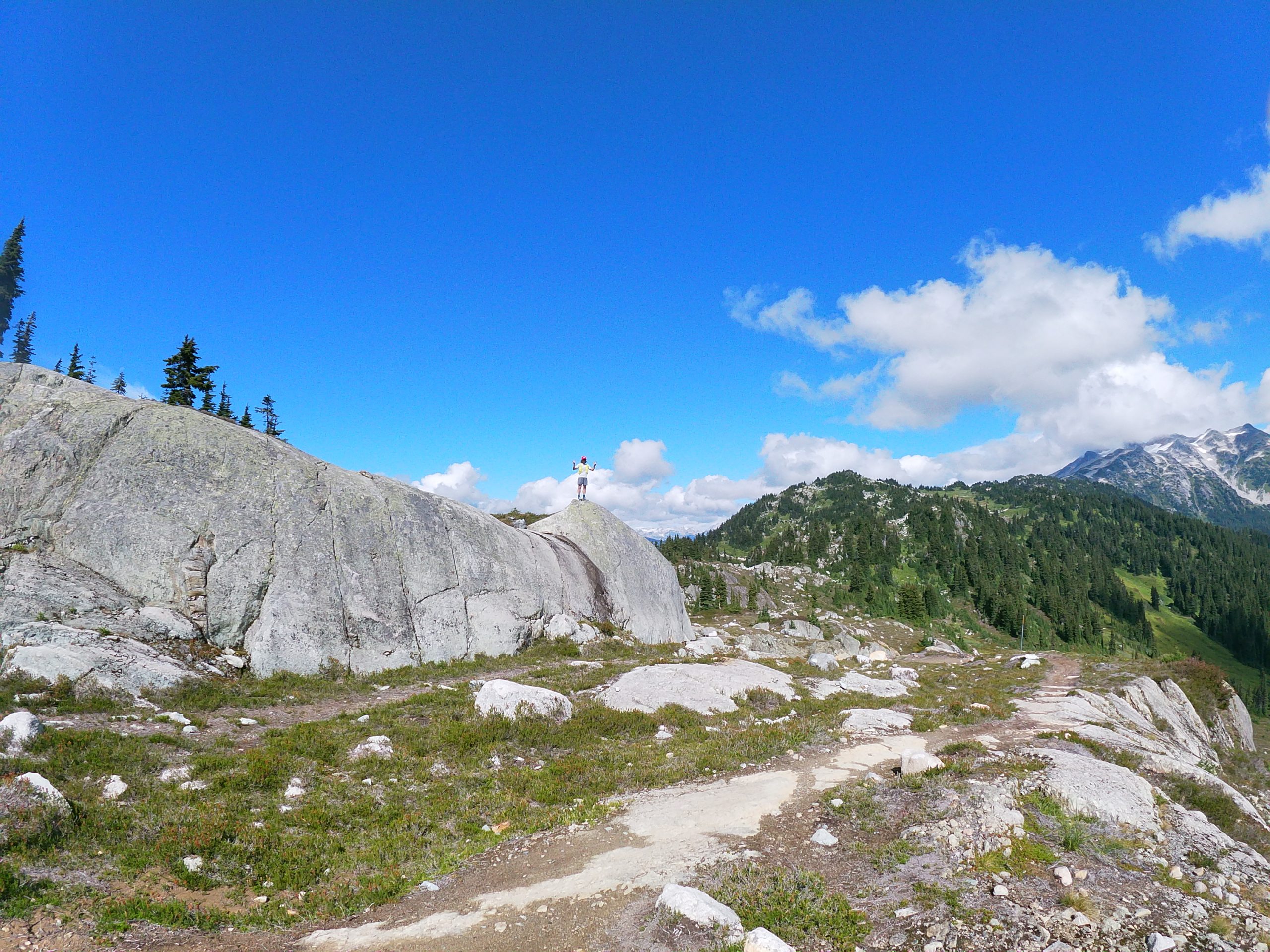 Trail running in Whistler is sublime. The views are spectacular and the sense of freedom and vitality you gain from pushing yourself and being so at one with nature and your own body is, in my opinion, one of the best feelings you can ever experience.