Days in the Al Wadi desert made for the perfect introduction to the natural beauty, broad bio-diversity and diverse landscapes of Ras Al Khaimah.
After spending a few days on the dunes we journeyed a short 45 minutes to the Jebel Jais mountain range, the UAE's highest mountain, to climb the 1KM zip trail (which includes three zip lines) of Via Ferrata. This was to get our minds in the game in preparation to be one of the very first people to trial the world's longest zip line – due to launch a few days after.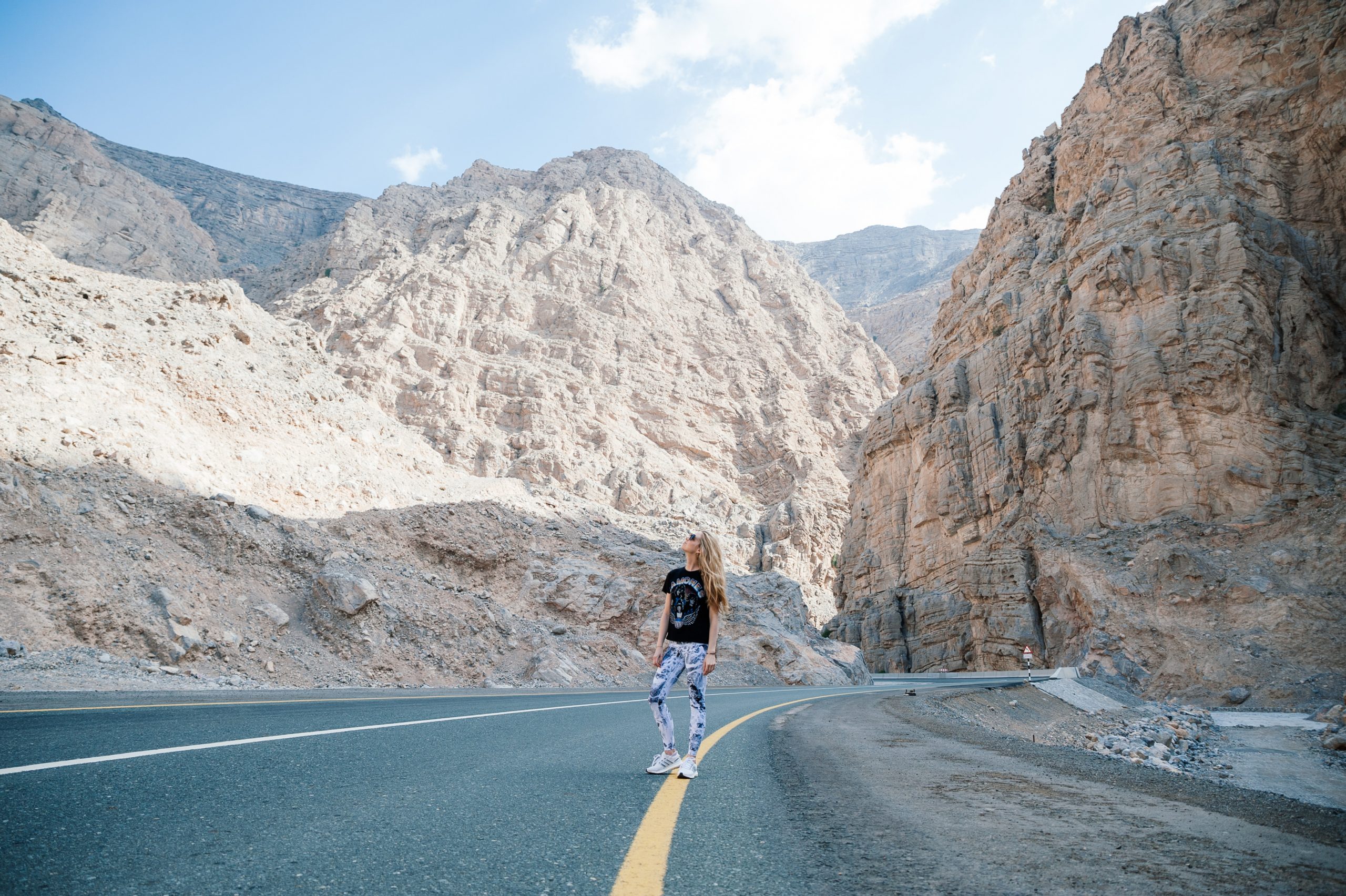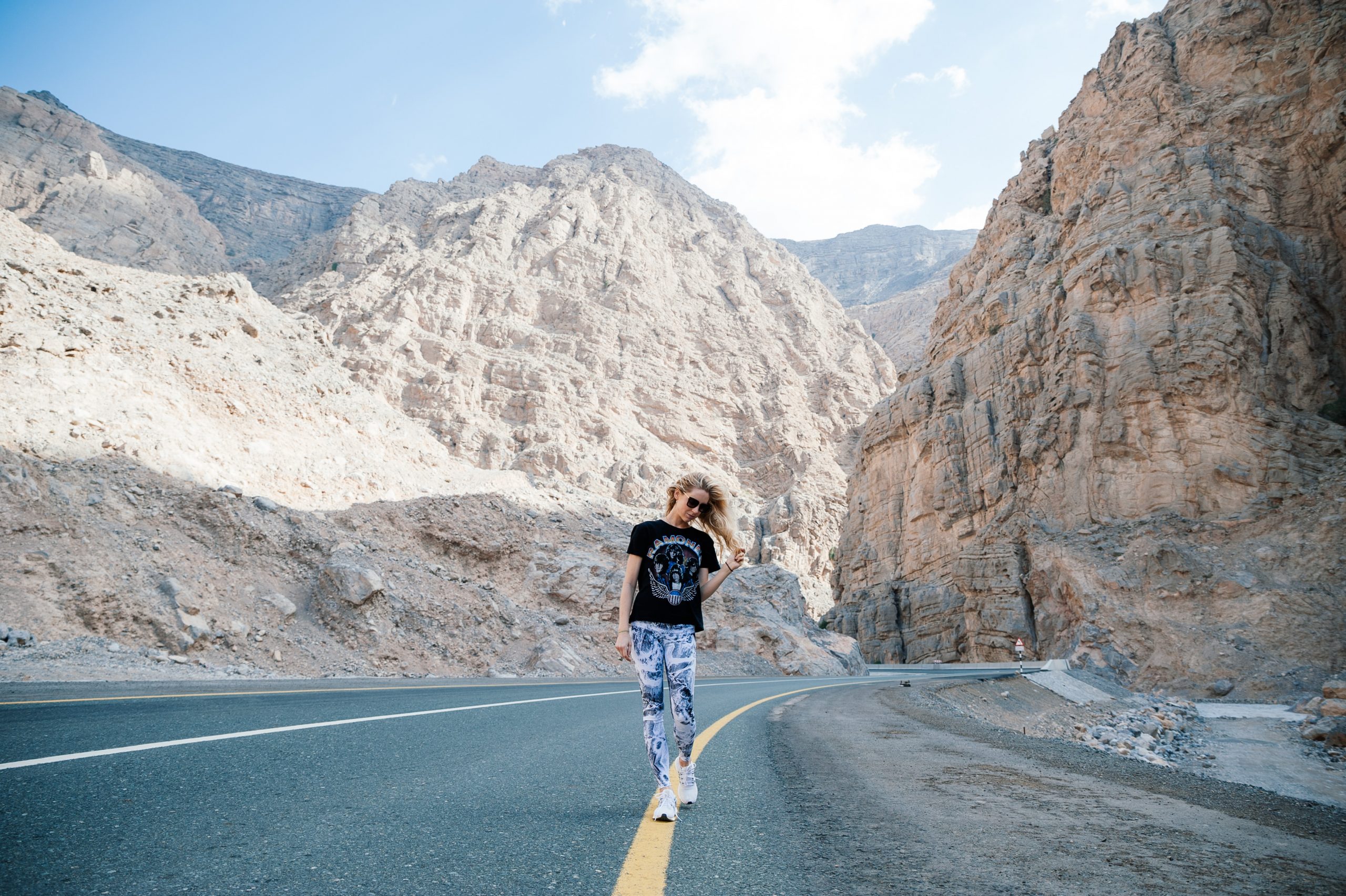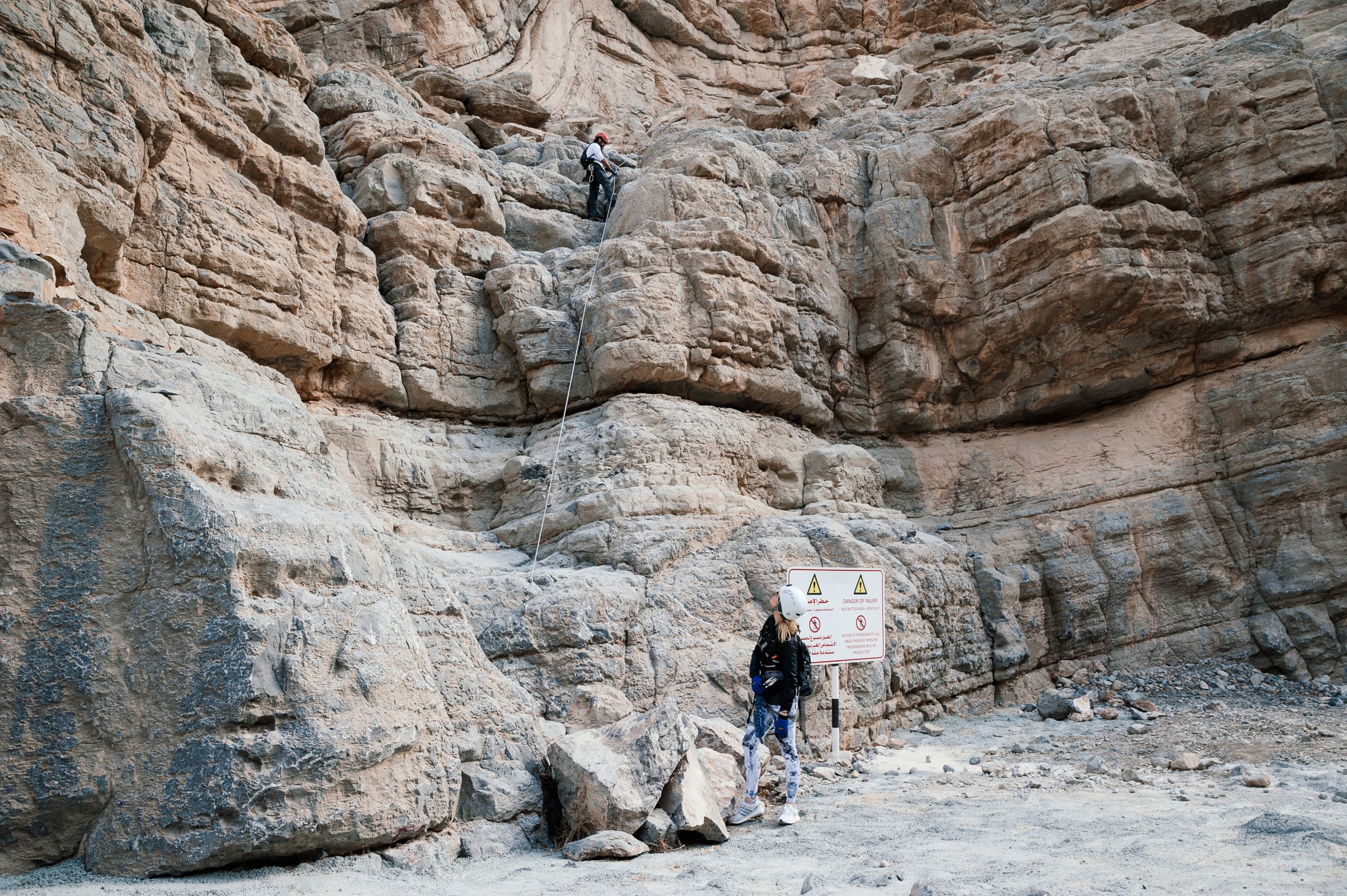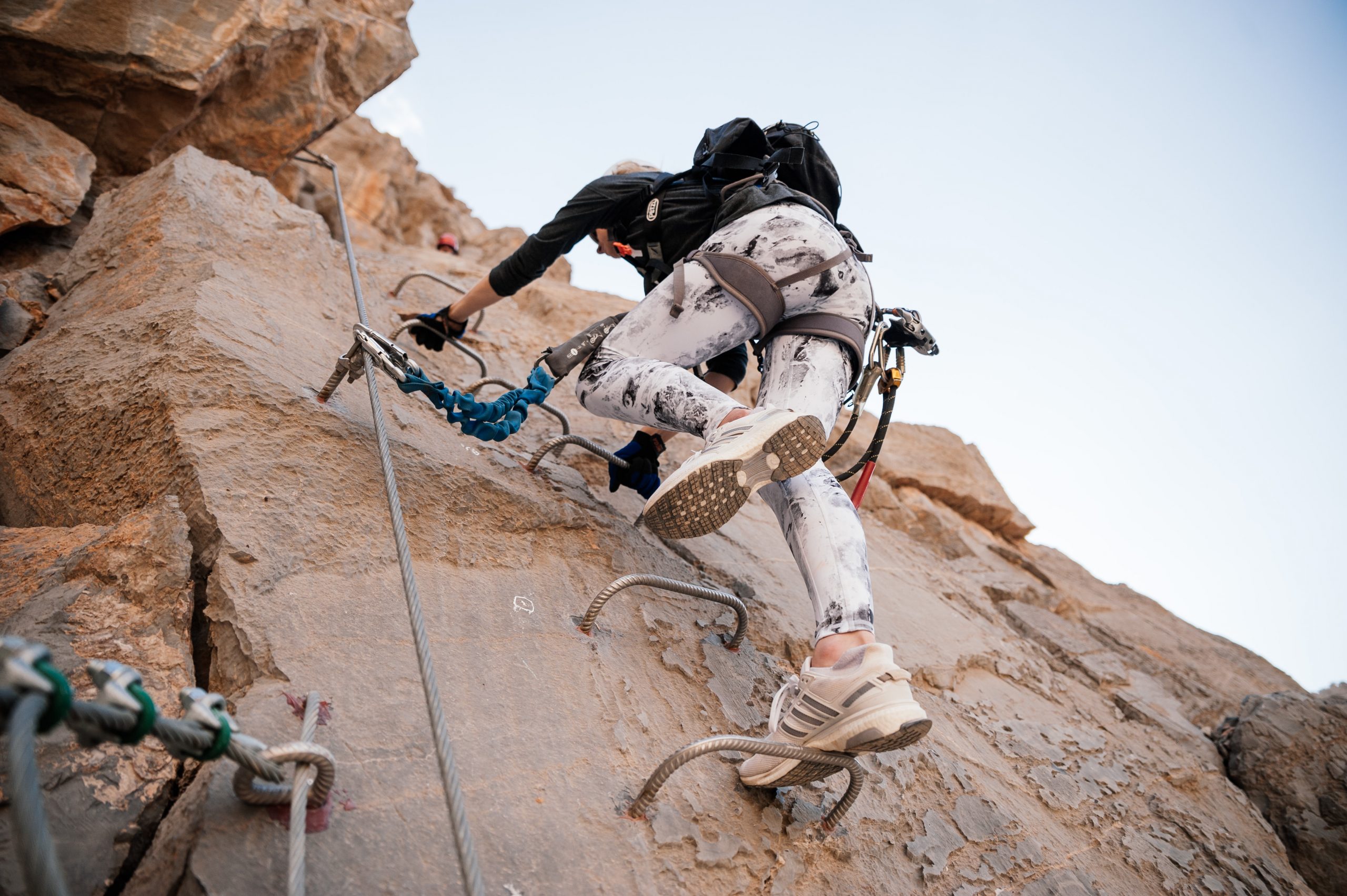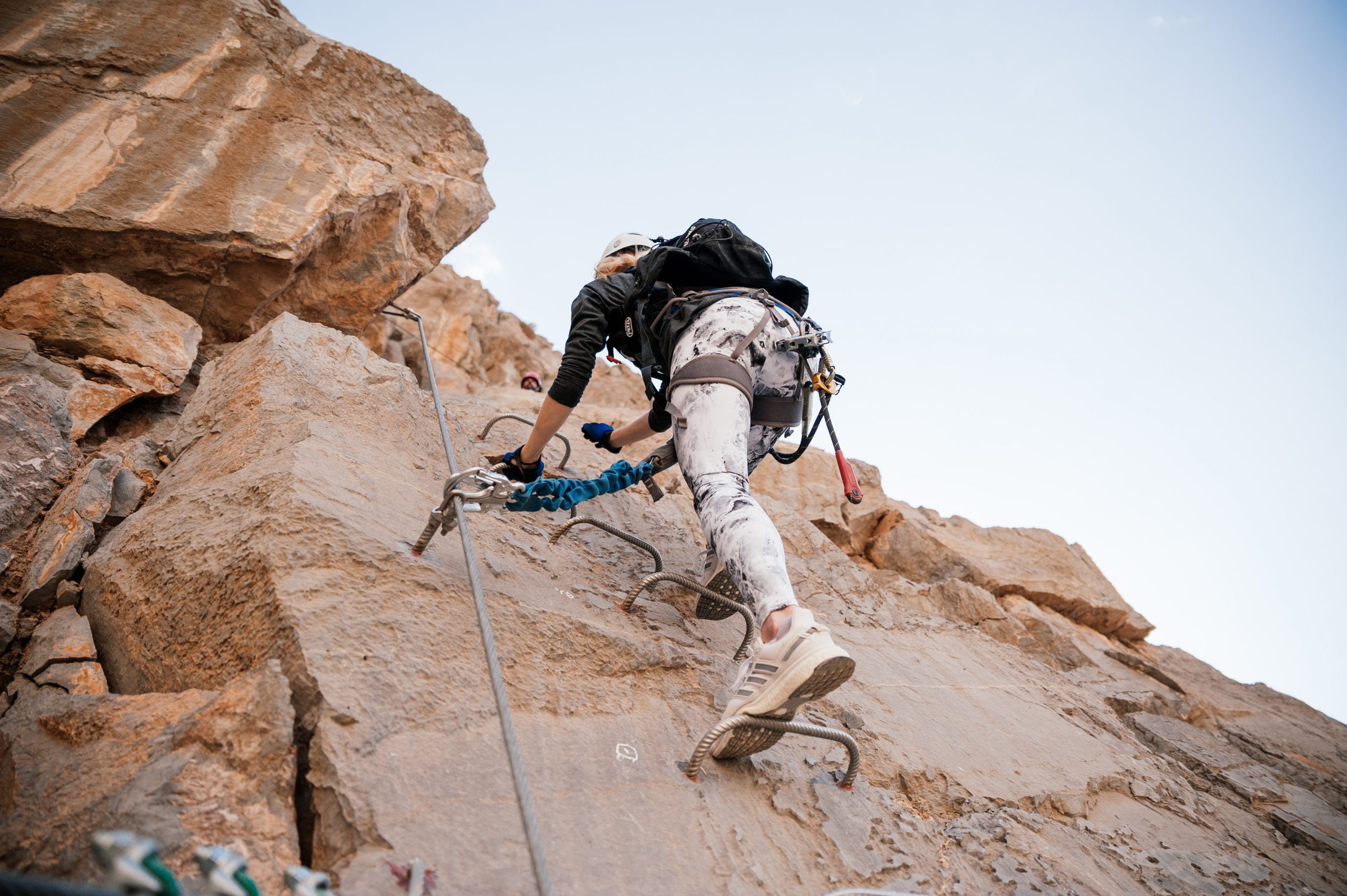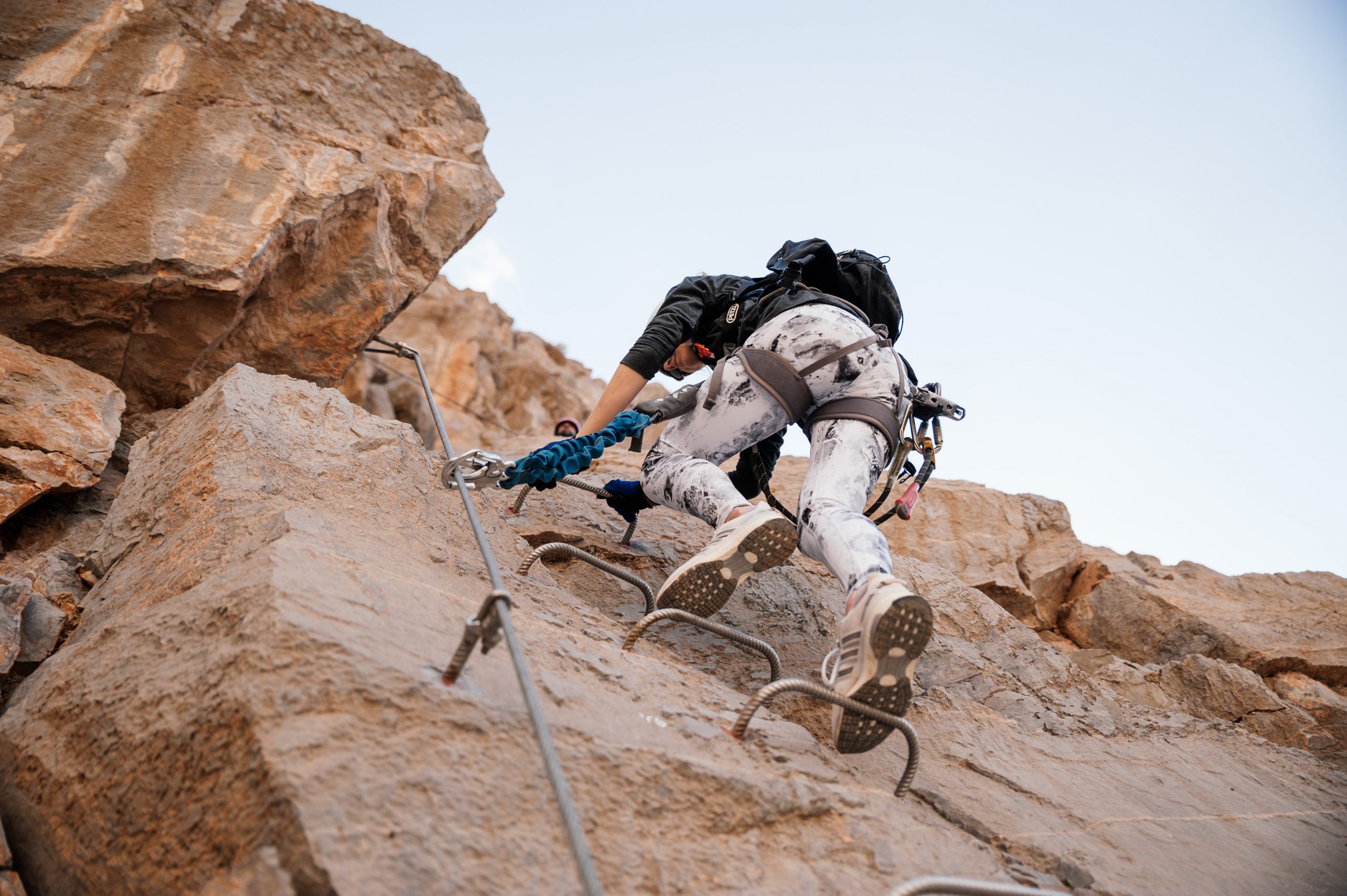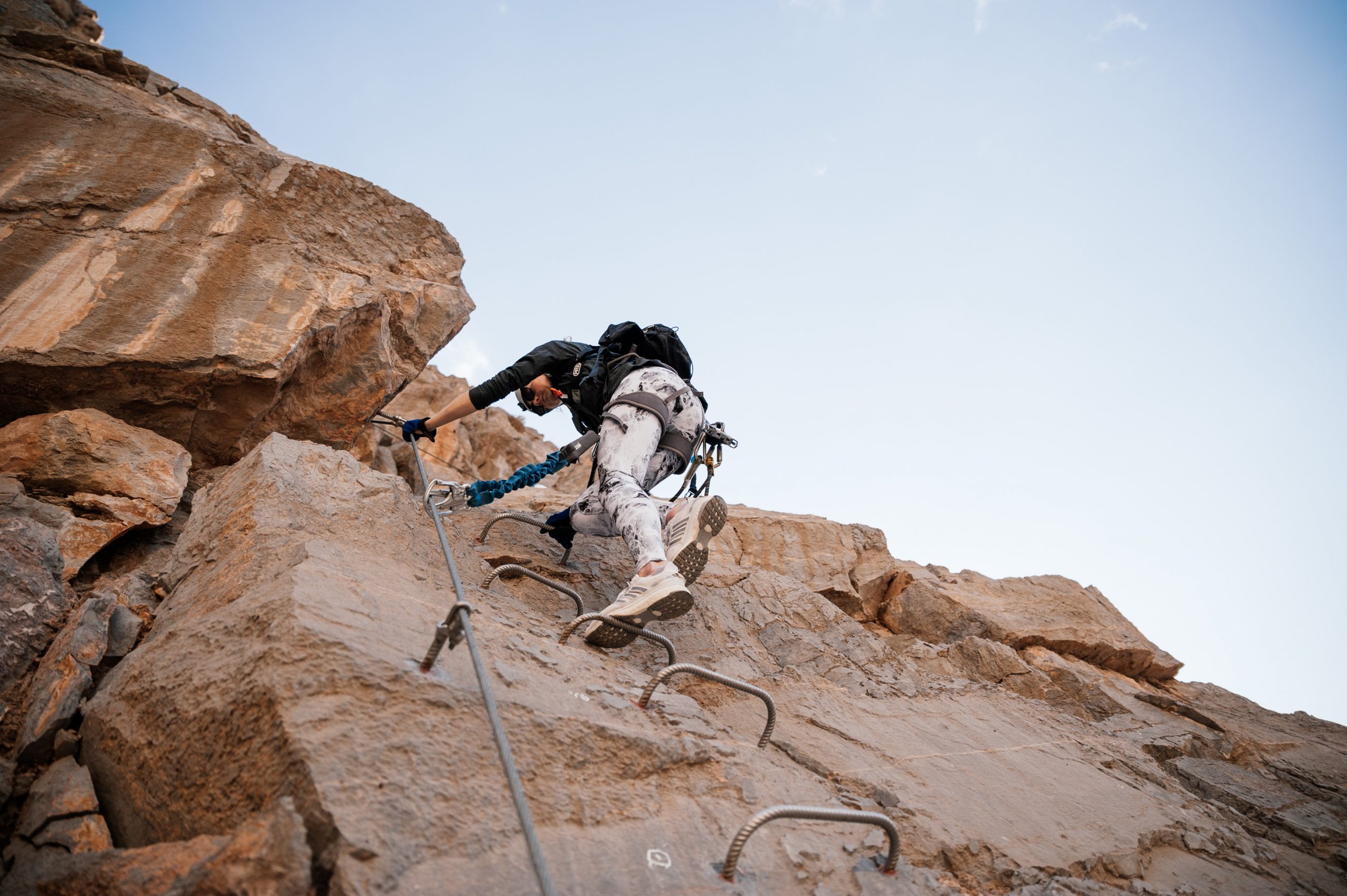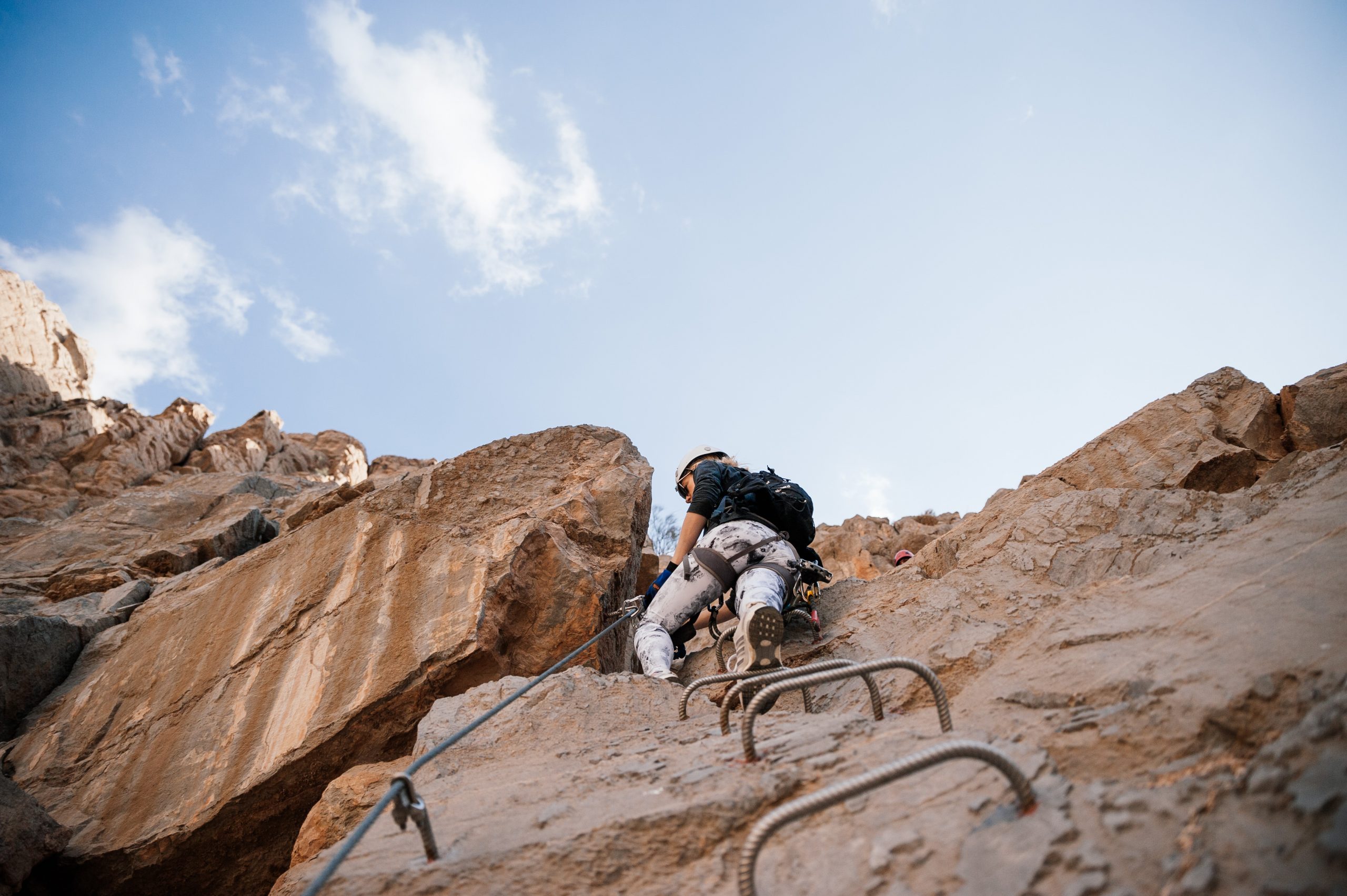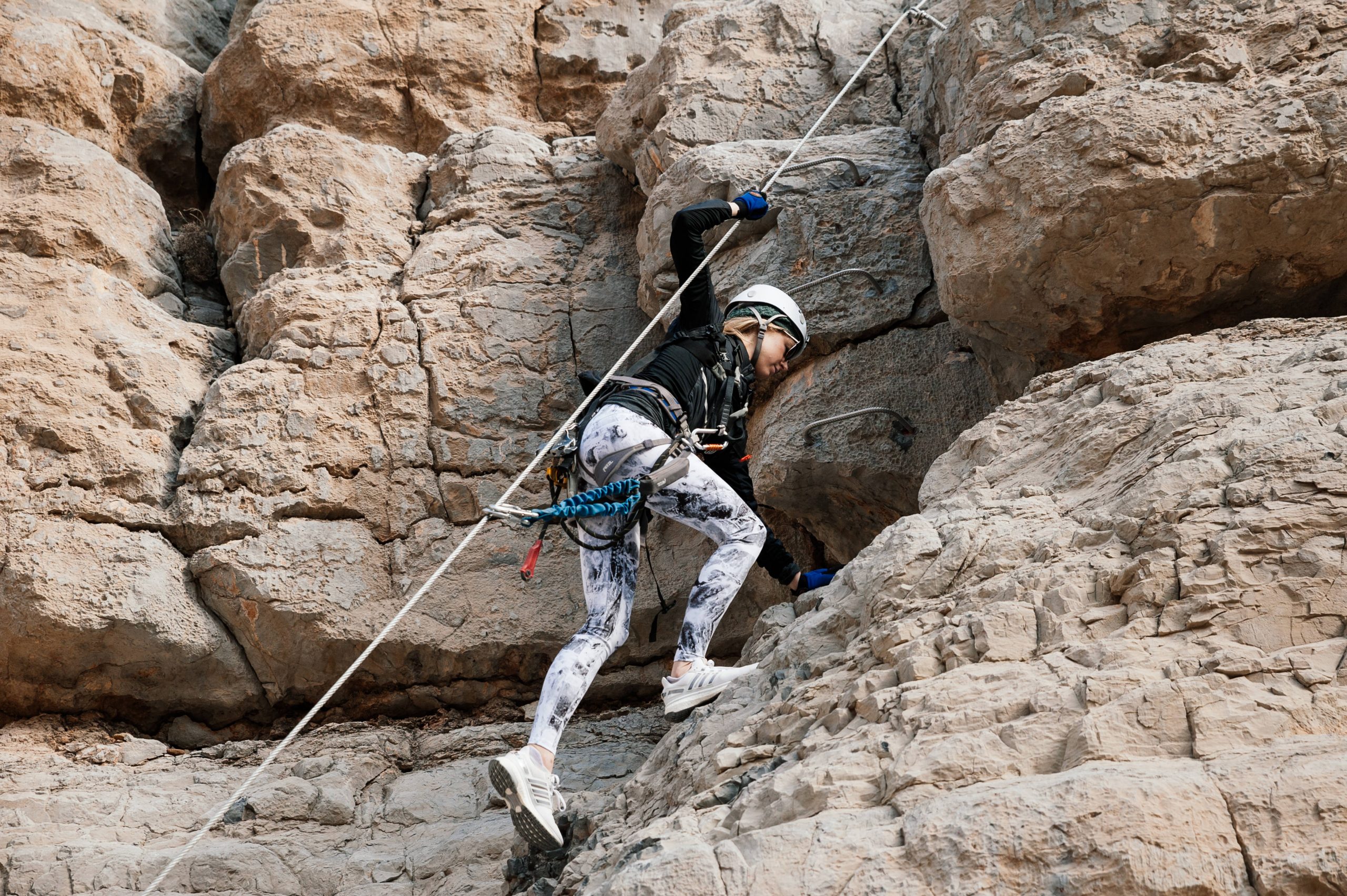 It's an extremely safe climb. The experts who took us up were meticulous  ensuring we were securely harnessed in at all times. The start is steep as you ascend the ladders but the gradient soon flat lines and you can soon enjoy a fairly untaxing walk with superb views.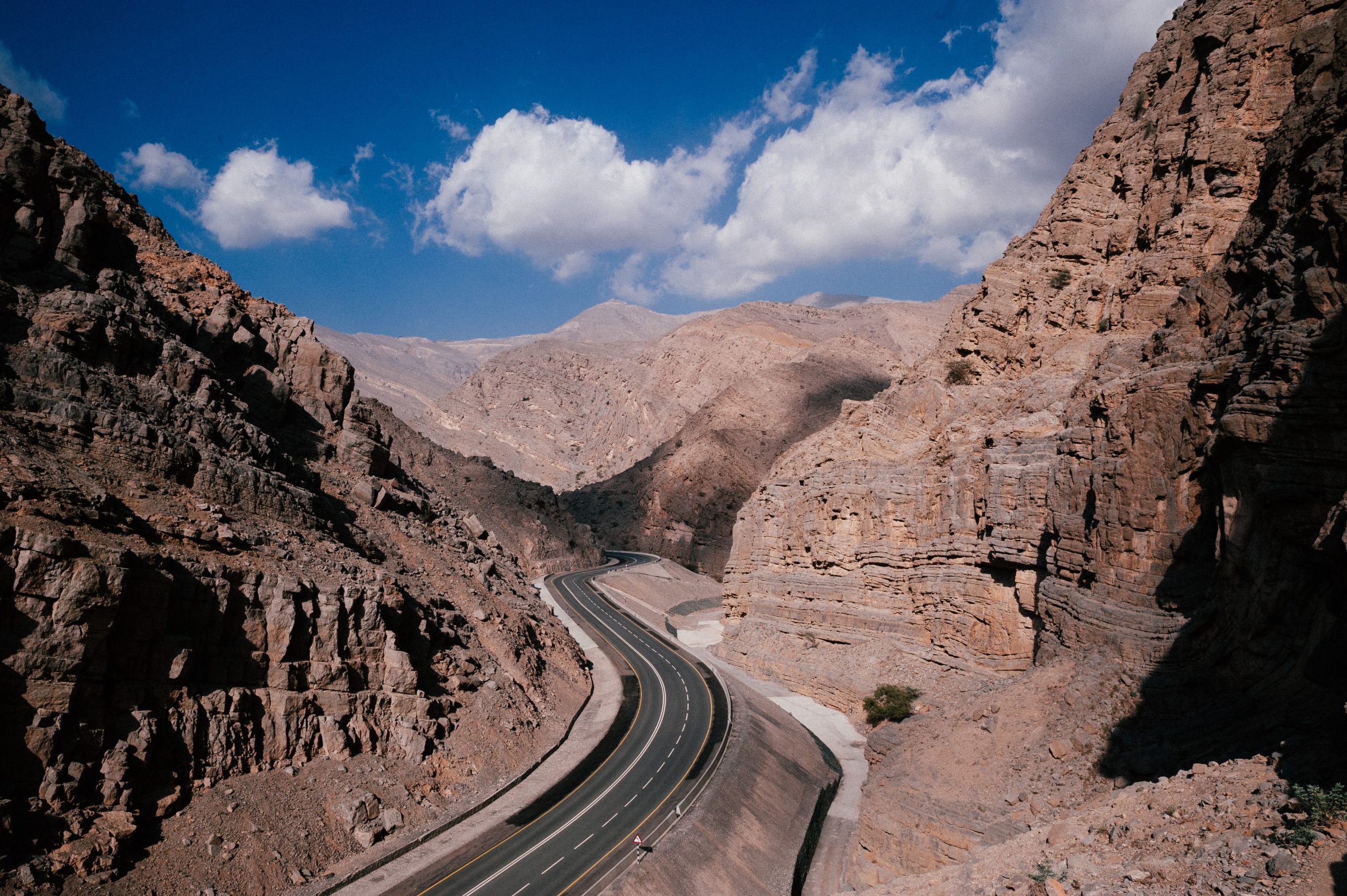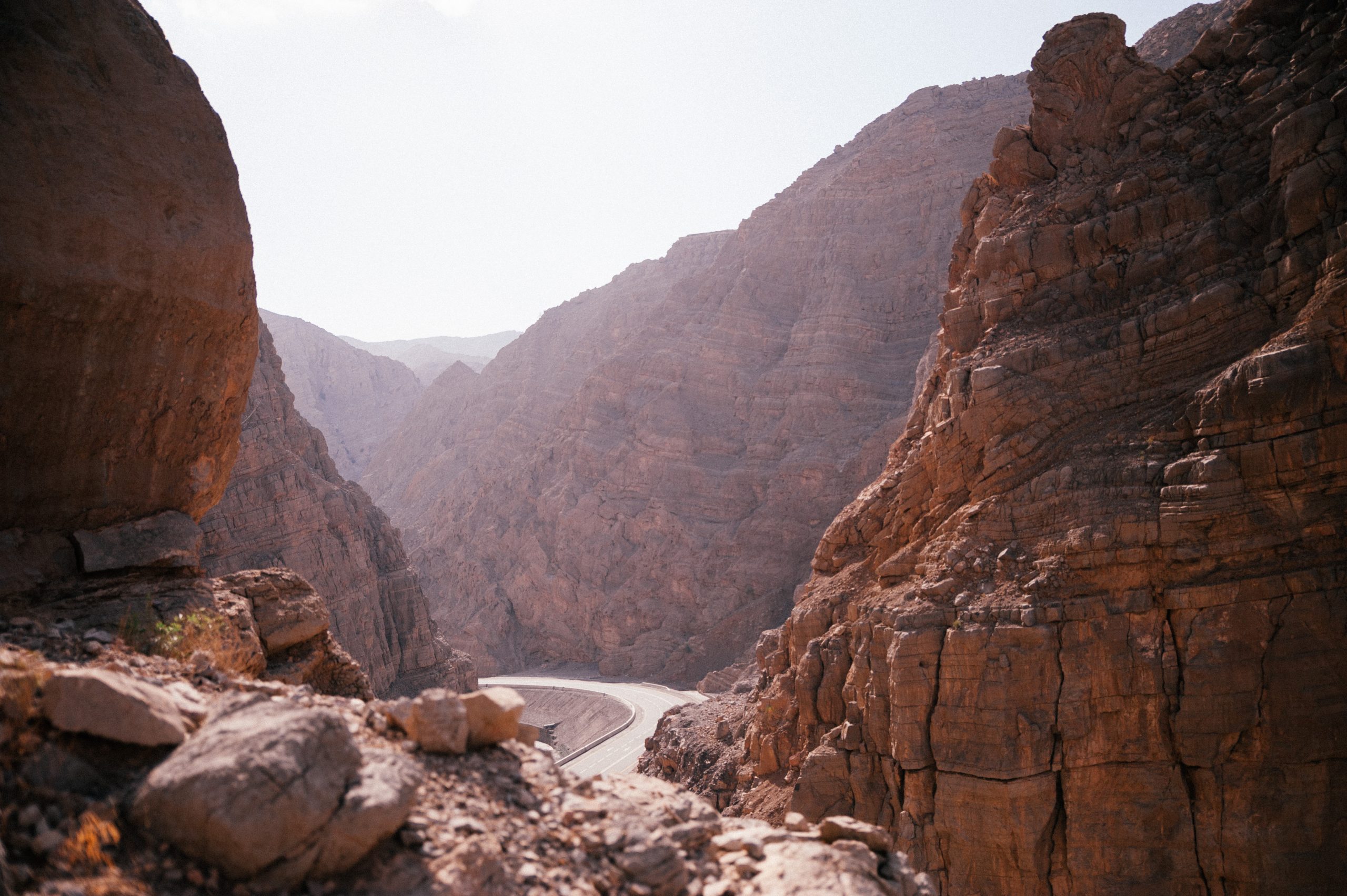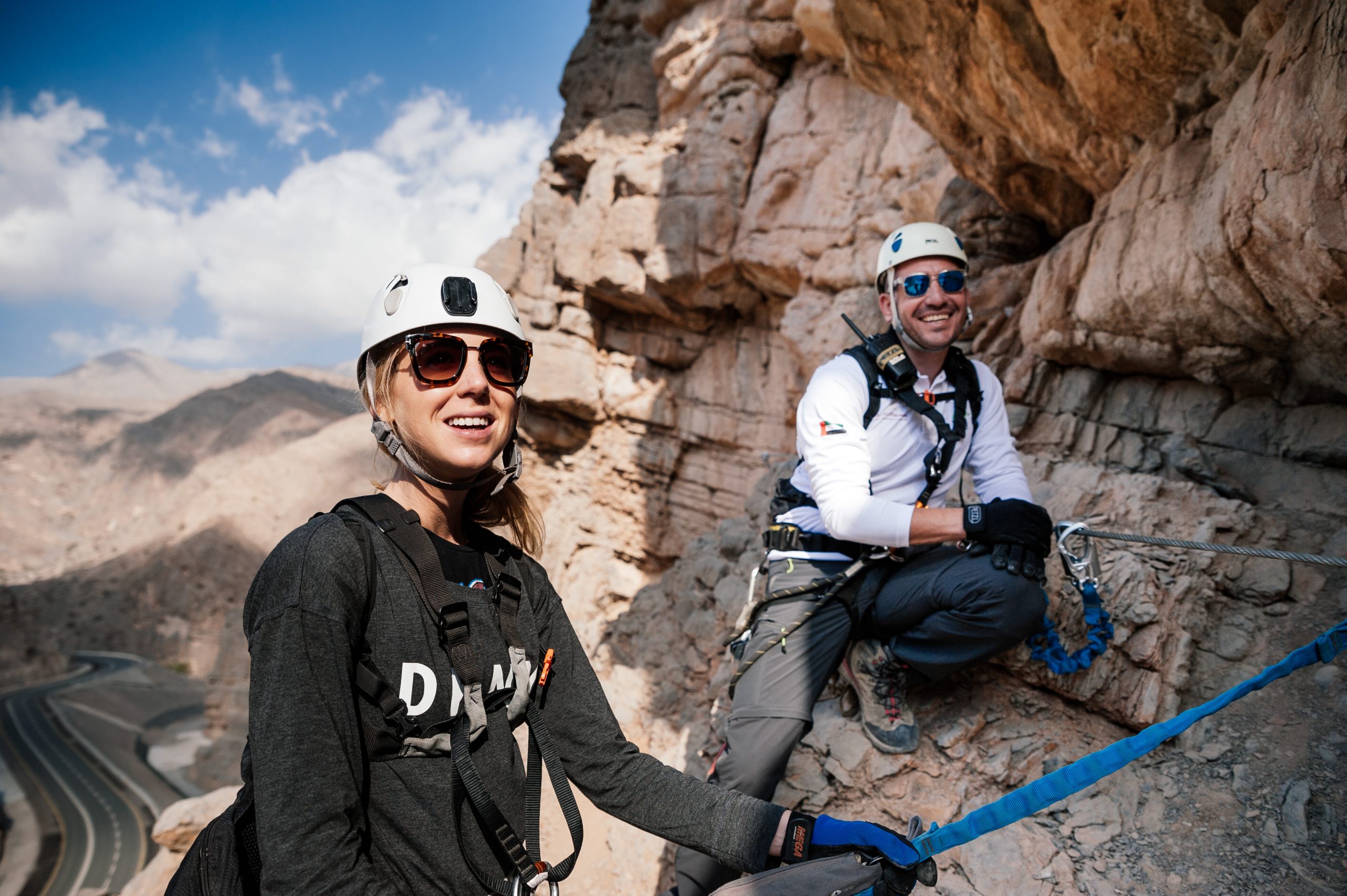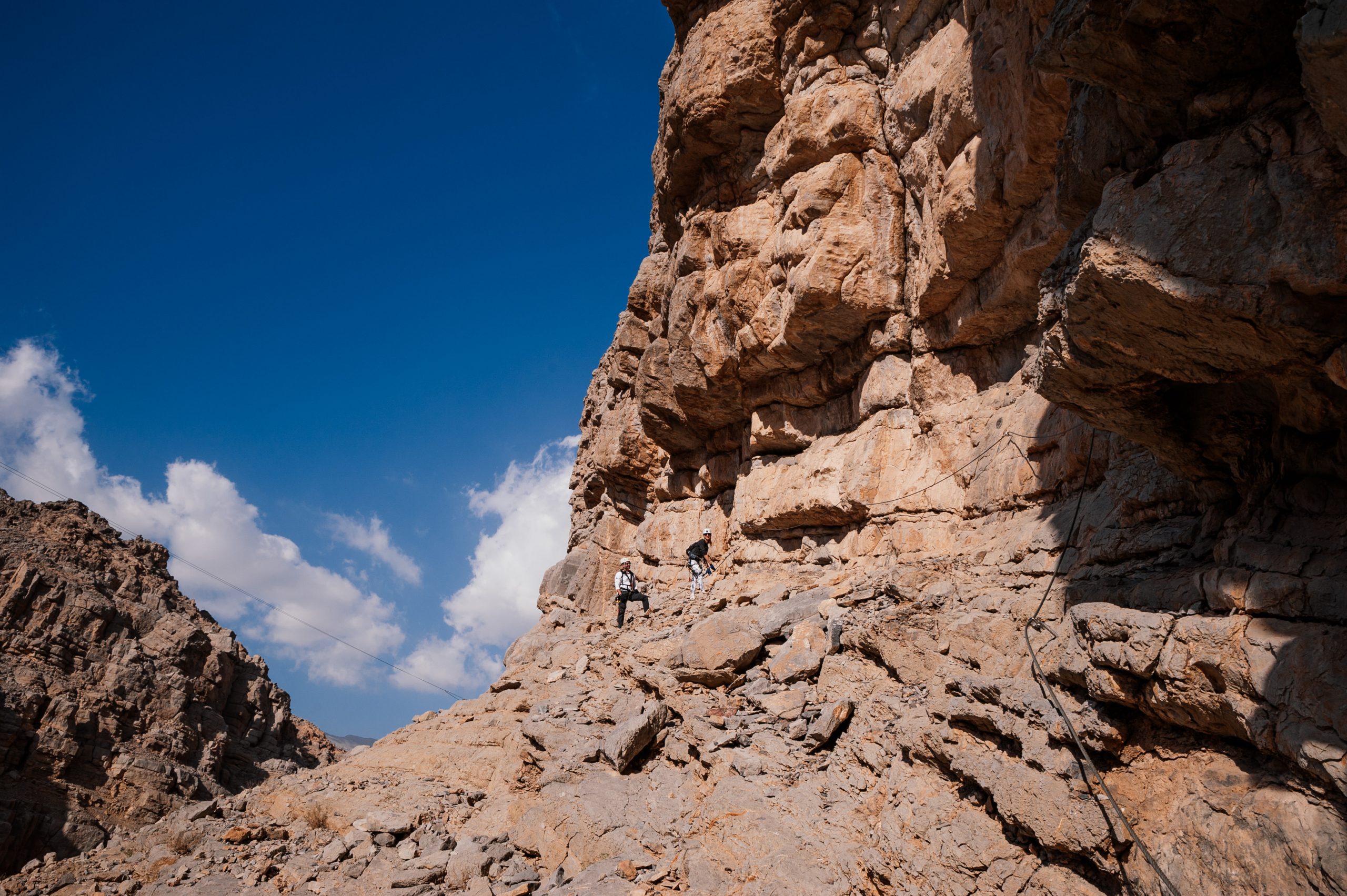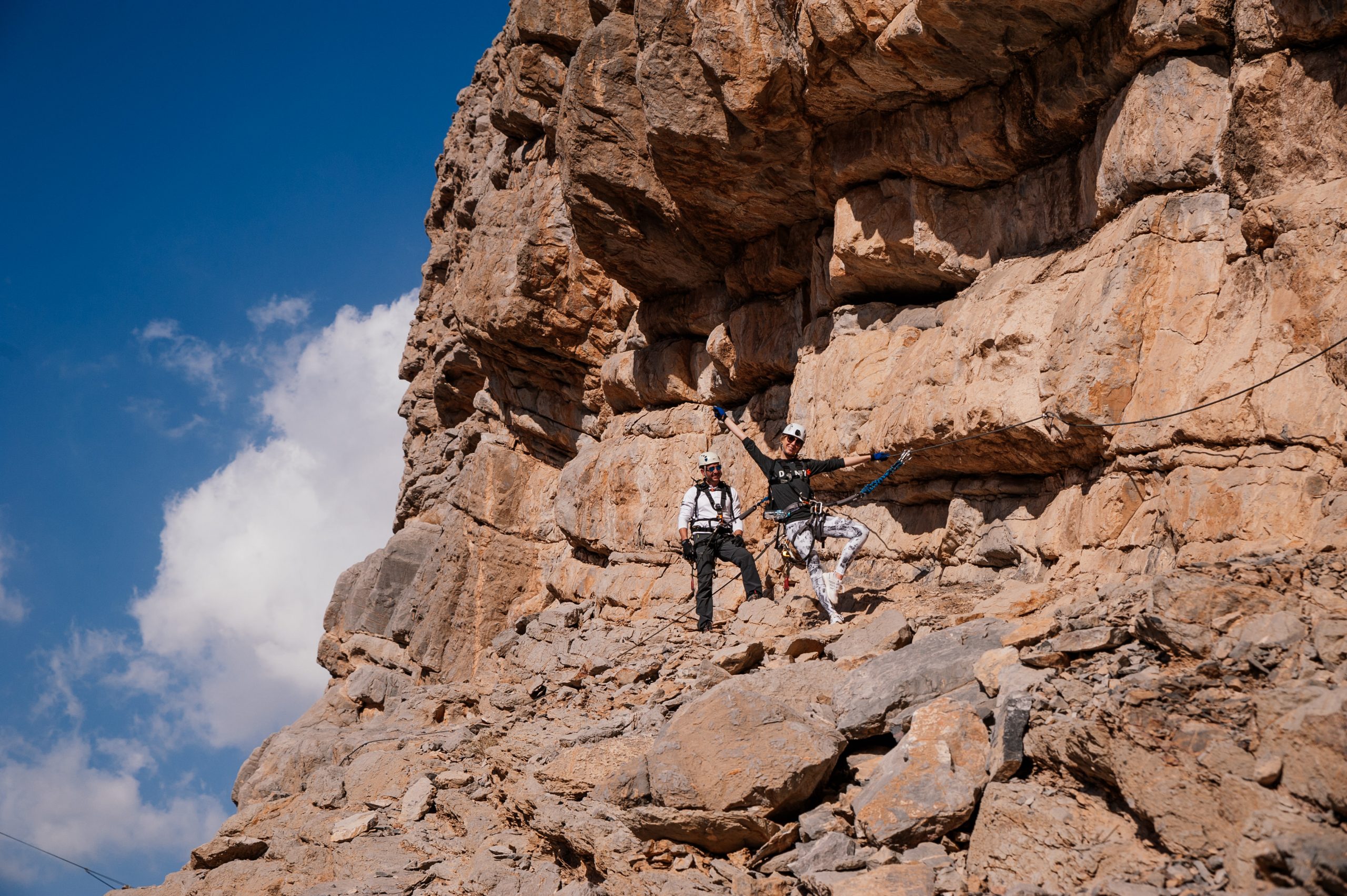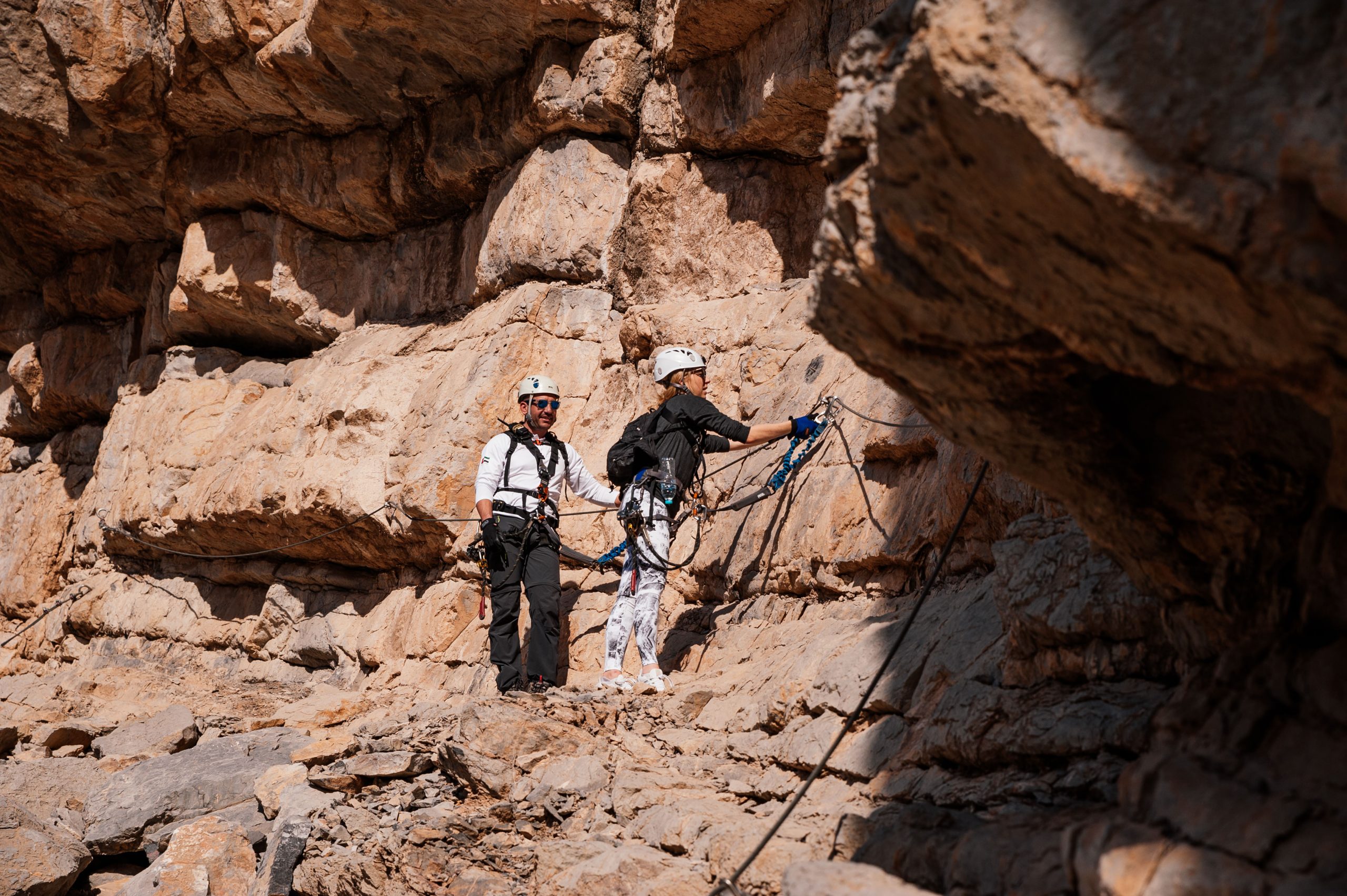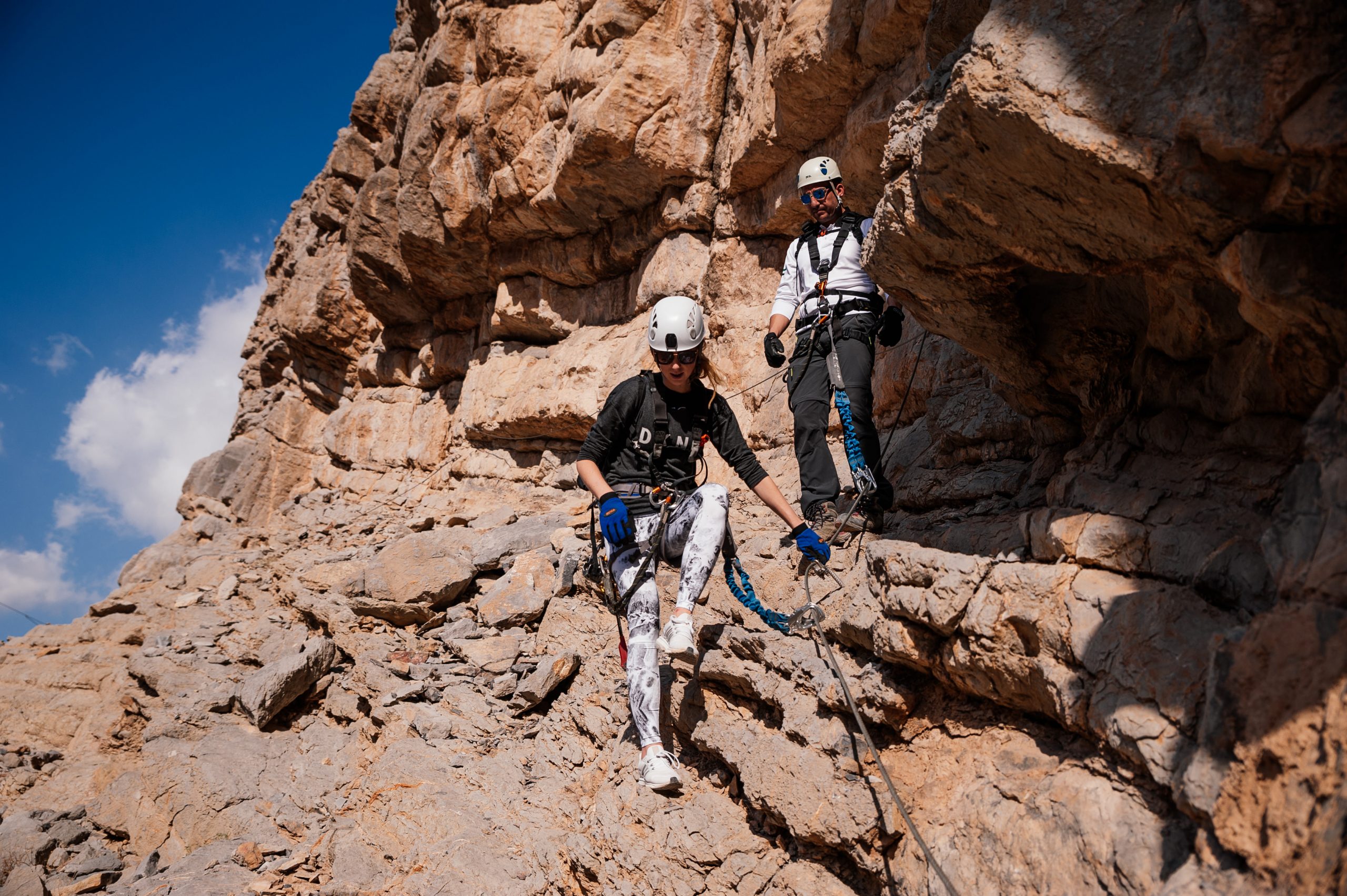 I found a broom on route and thought I'd get my Harry Potter game on…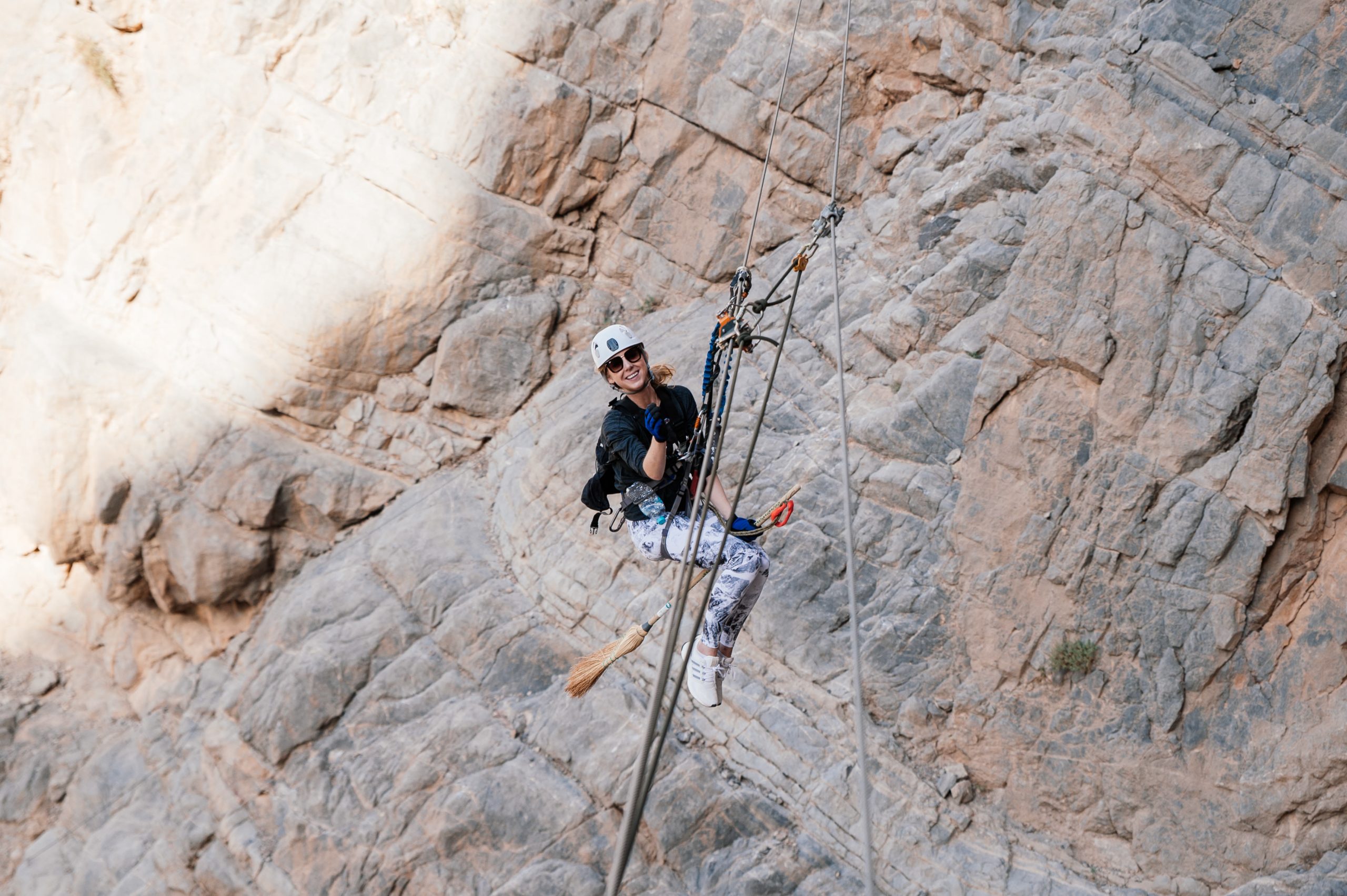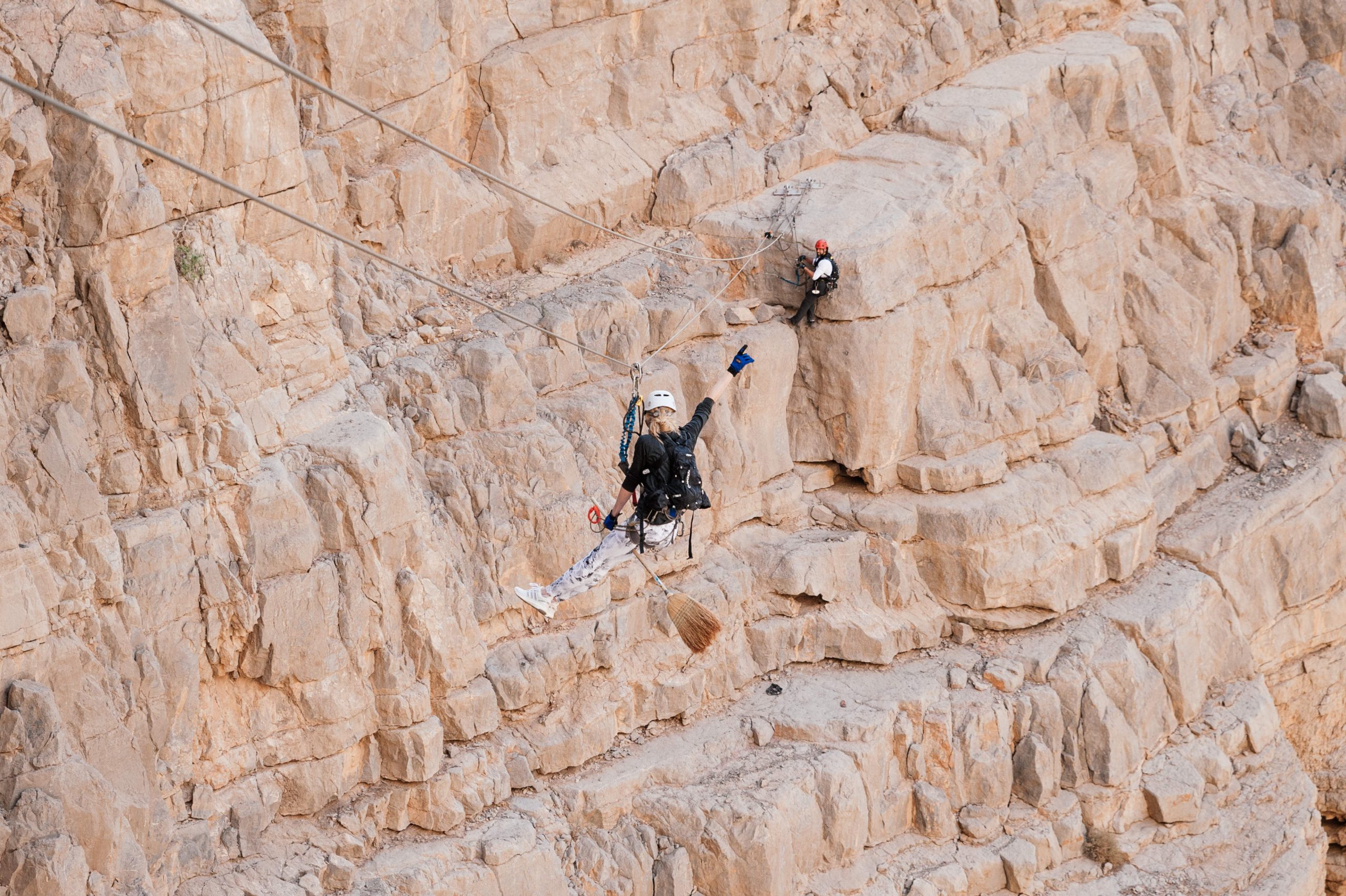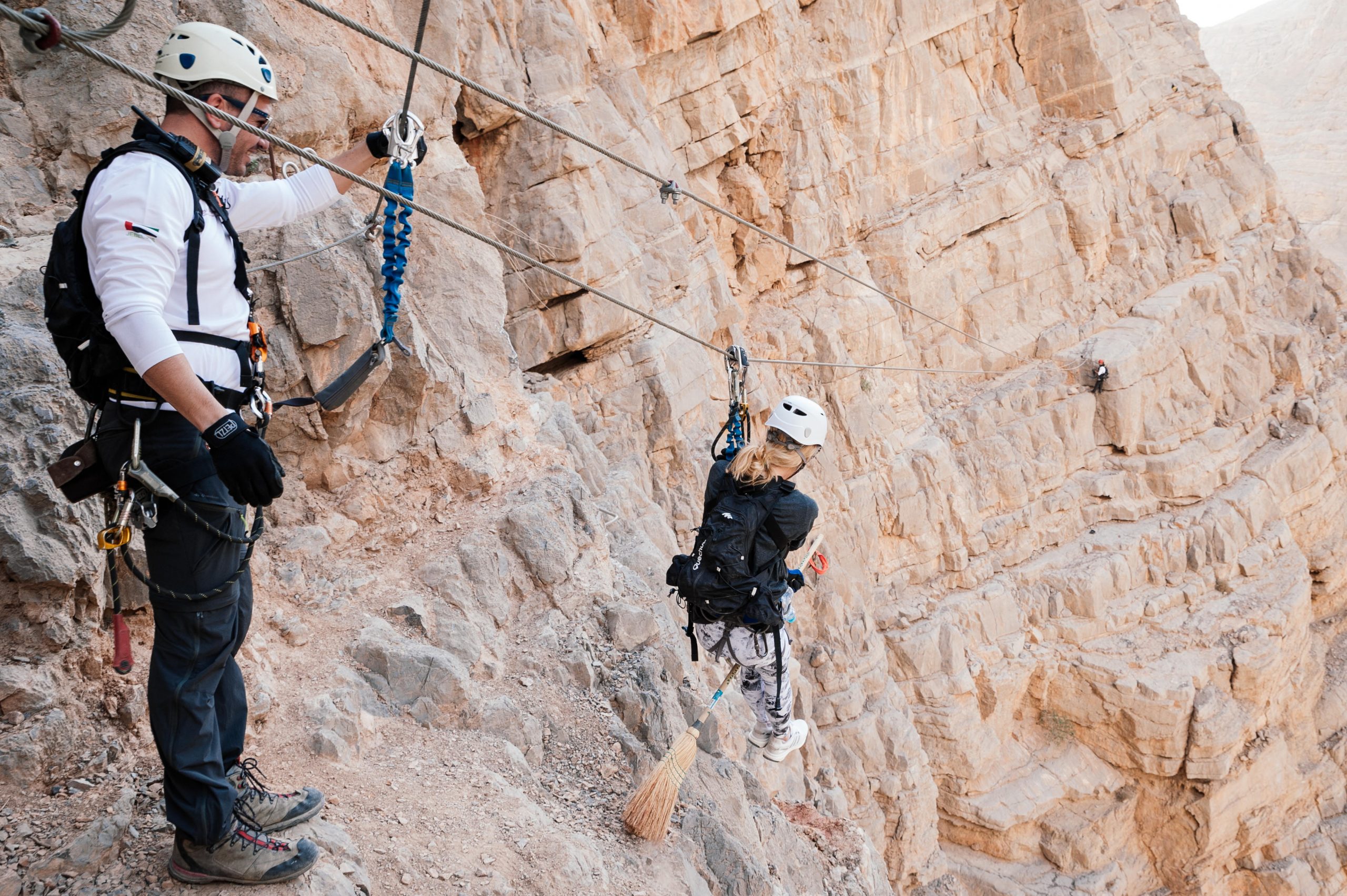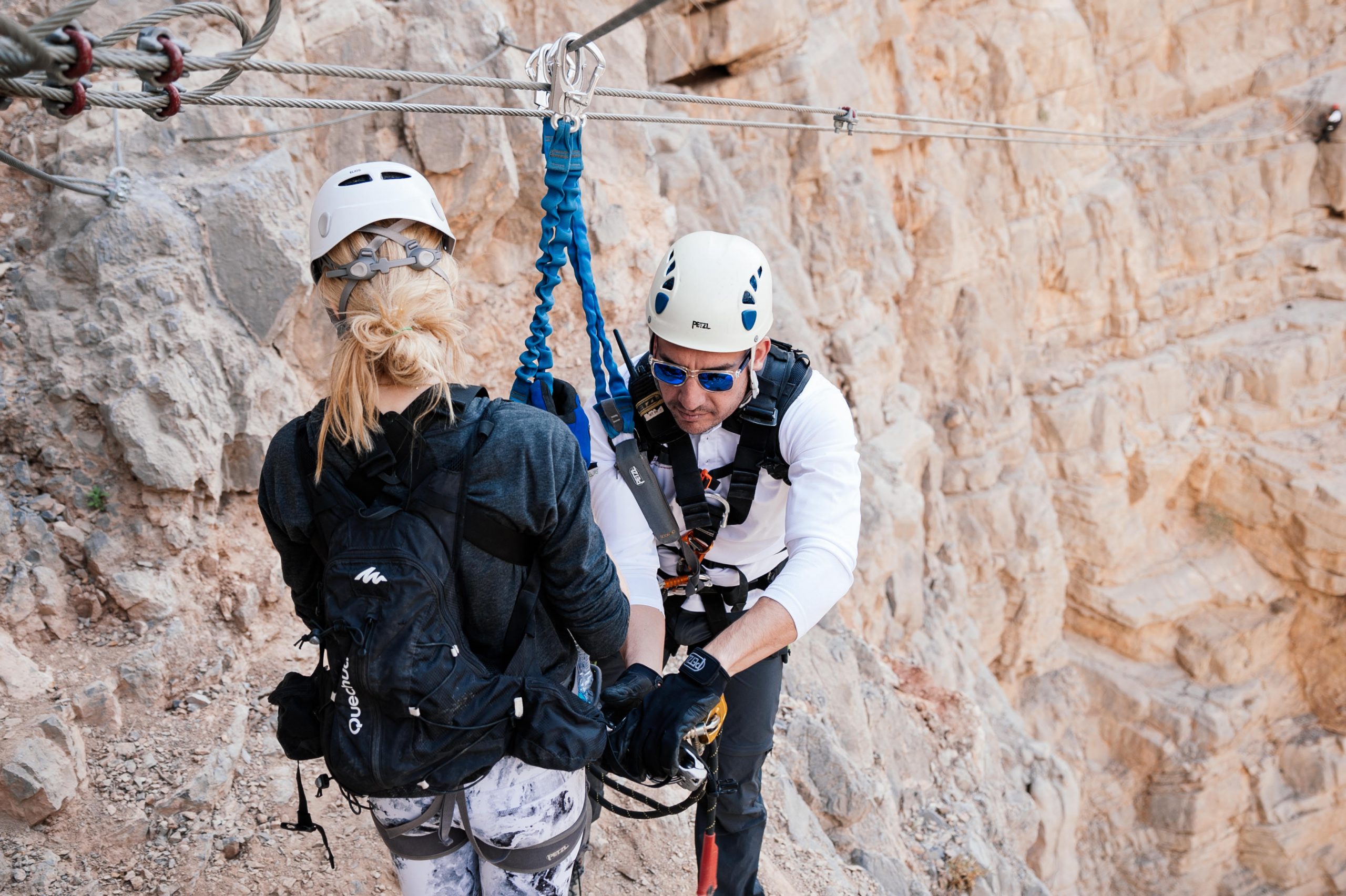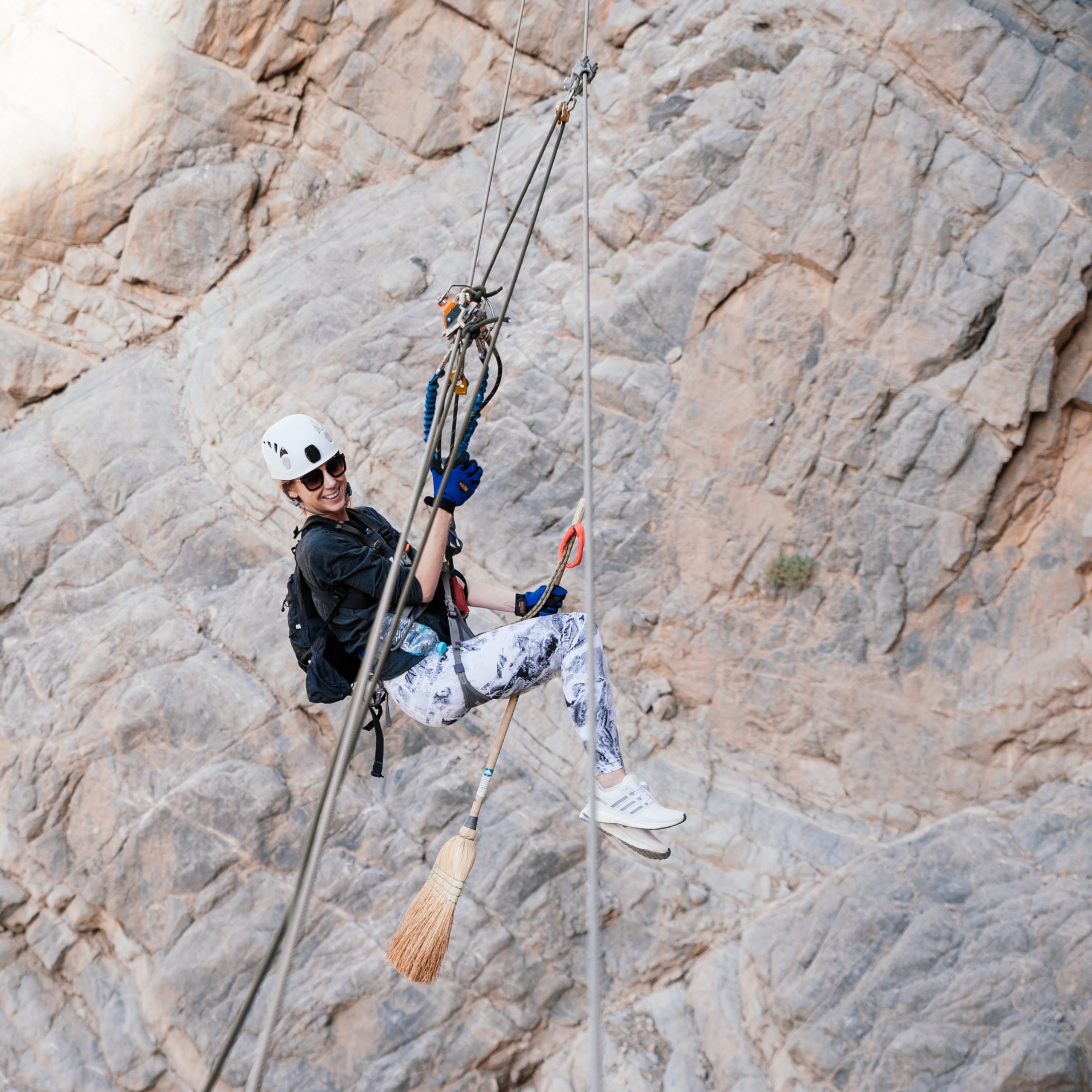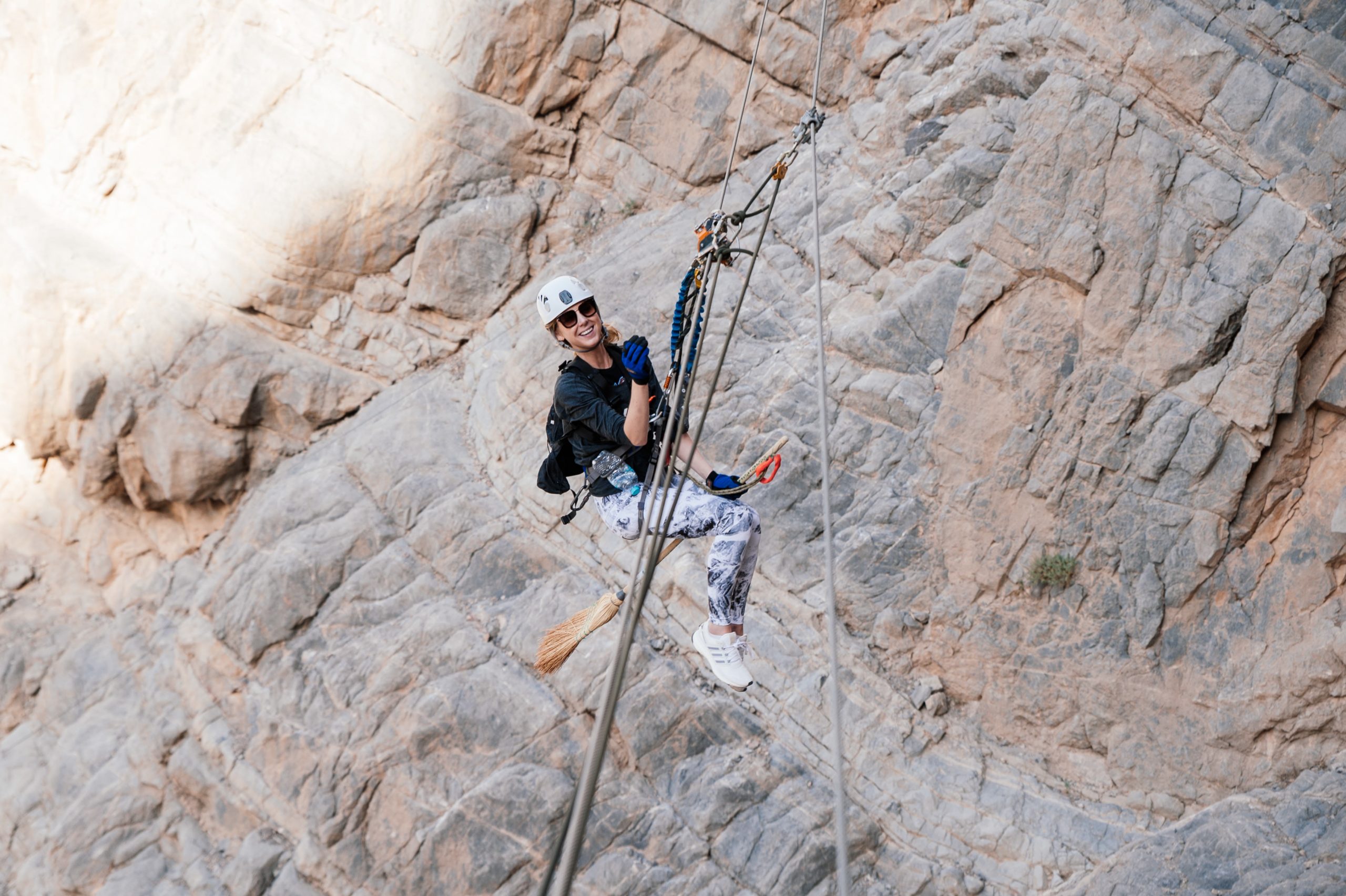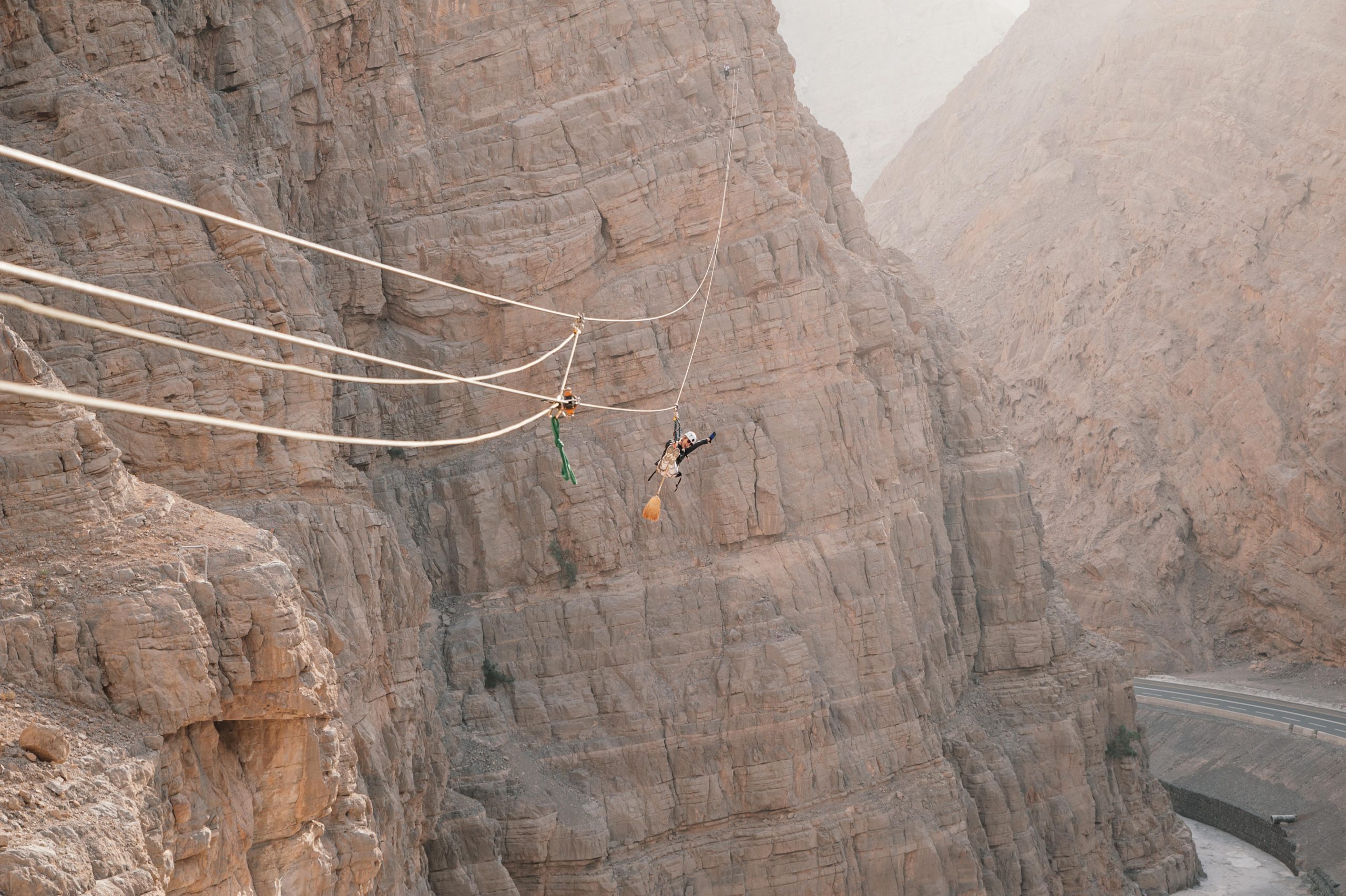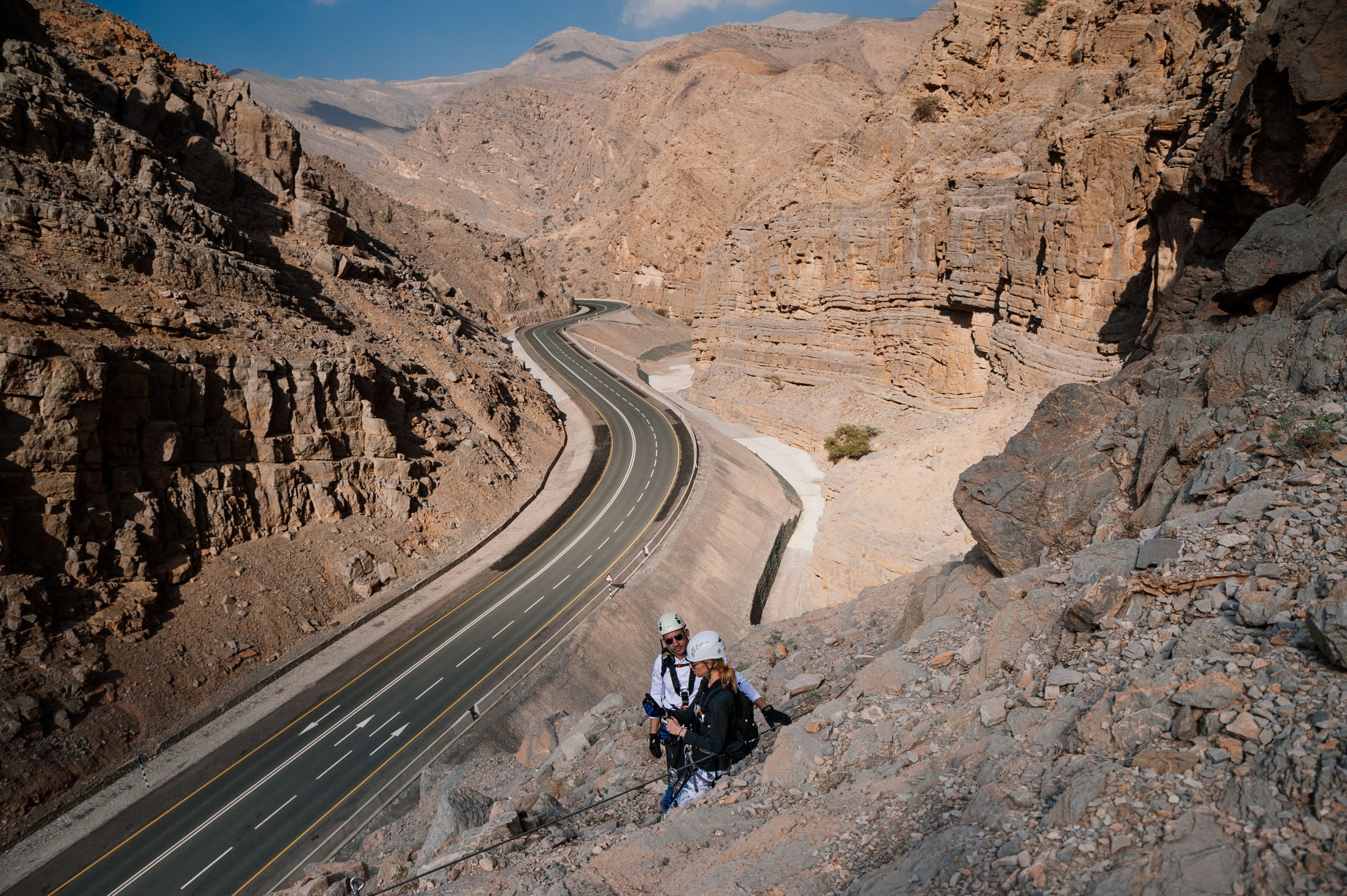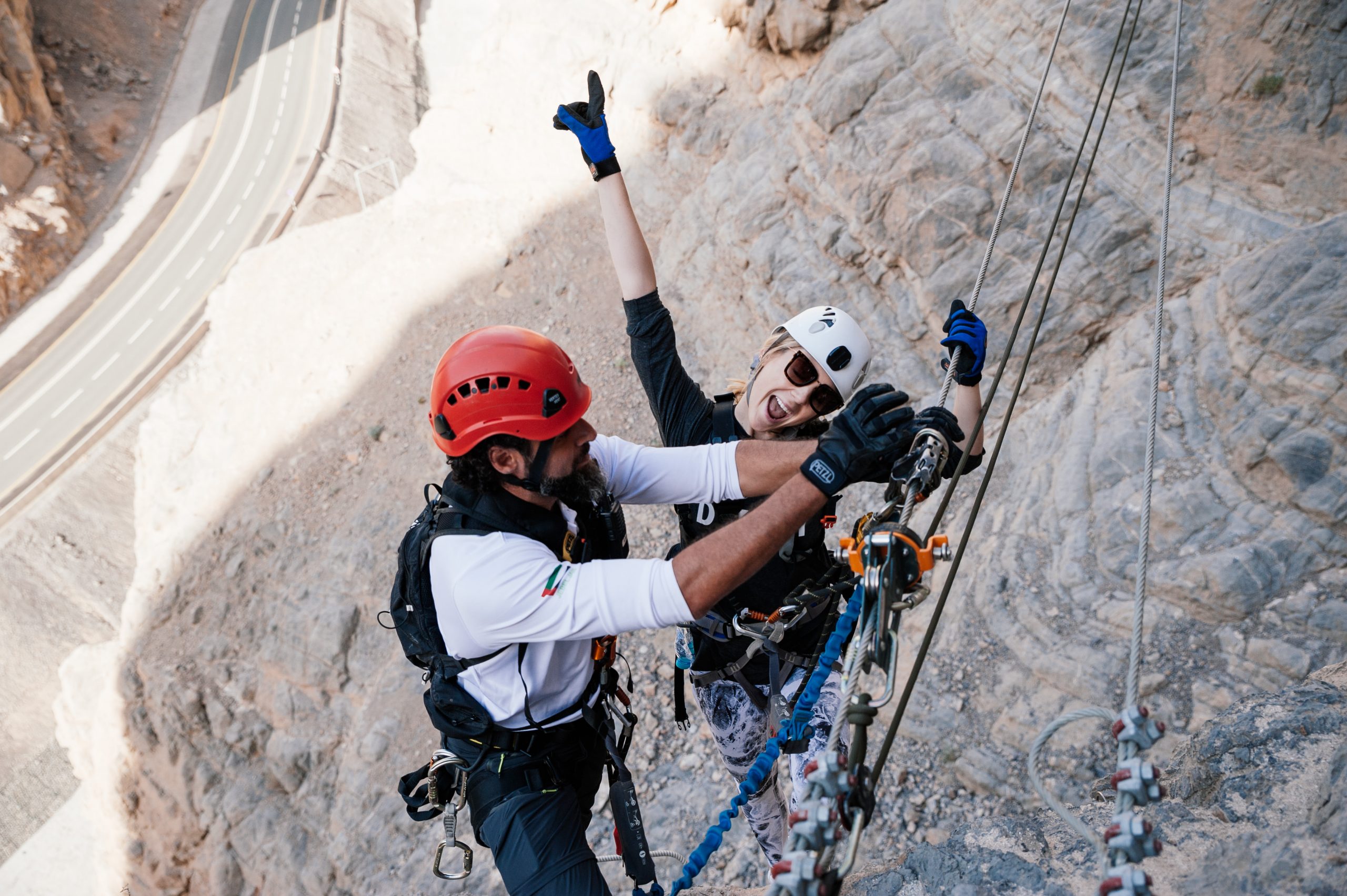 The Via Ferrata was a BLAST! It made me even more pumped to do it all over again only next time I'd be going around 100mph head first down 2.8KM of zip – the world's longest.
Leggings by Varley available at The Sports Edit
Images: Anna Rachel Photography