Life isn't about waiting for the storm to pass. It's about learning to dance in the rain.
March 8th: It was just under two weeks until my 30th birthday and I had no plans. An exciting new work project had meant that I'd had to hold off arranging any celebrations but then a sudden break in my schedule occurred and I was left with a big gaping space in my diary where my 30th birthday stood blankly.
2016 had so far been magical in many ways but very tough in others. Backtrack to last year however and there was only magic. I thought I'd finally aligned my ducks into a neat little row. Career, family, friends, relationship – all healthy, strong and fixed and my 30th birthday would be a wonderful way to celebrate them all. (So I hoped although I remember thinking it did all seem too good to be true.)  And sure enough, at the end of 2015 and beginning of 2016 one of my ducks started to drift away and has since flown the nest. The magic spell broken – the ducks no longer sitting in a perfect row.
Life can throw some pretty brutal blows but it can also throw you one or two juicy bones too. And the opportunity to stay at the traditionally-crafted sweeping alpine Chalet Rosière in the sleepy French farming hamlet of Les Laix, near the Italian border just happened to land in my lap just when I felt I could use a lifeline. I received an email from Alex Volkers, who co-owns Chalet Rosière with her husband Philip whom inherited the chalet from his family. Alex explained that they'd recently hosted their first "Full Moon Ski and Yoga Retreat" and had decided to "squeeze in another before the end of the season" as the first was such a great success and – would I like to come? Can you guess when the trip was scheduled? Yep, right over my birthday.
A ski and yoga retreat (set to house music with some groovy dance moves thrown in to the yoga flow) could not be more up my street. I've been a keen skier all my life and as a recently hatched yogi enthusiast I couldn't wait for the opportunity to do BOTH in a beautiful place. And even better the Volkers were friends with a great friend of mine, so I knew I'd be in amazing hands and had no hesitation in saying yes.
Alex described it as an alcohol free, vegetarian detox-focussed experience set to "both killer beats and blissed out chillout music in turn". She promised that I'd "leave on a high ~ a head-to-toe spine tingling healthy high ~ ready to tackle whatever comes your way with humour, stamina and an open heart." What more could I ask for?!
After a quick flight from London to Grenoble (under 2 hours) and a short 2.5 hr transfer from Philip who very kindly picked me up I arrived in the evening. The charm of the rural hamlet surrounded by protected forests quickly captured my heart as we drove through it and as for the chalet – it was every bit and more of what I'd imagined.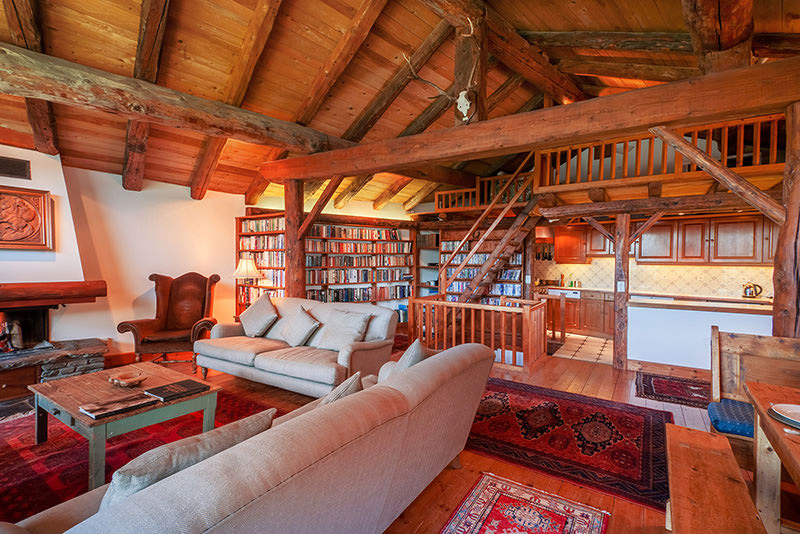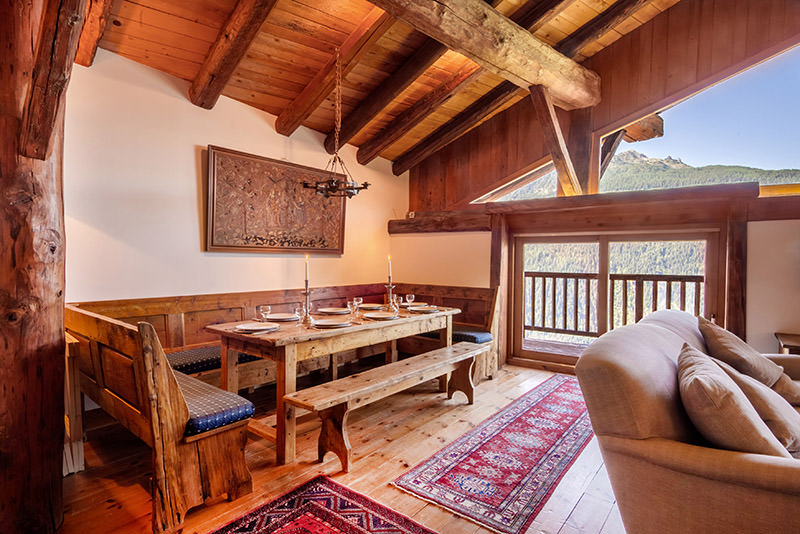 Tired and hungry from my travels I was in luck that dinner was soon served by the incredibly talented, Mark Hix trained chef Mr Ian Ross.
Ian effortlessly produced fresh, flavoursome and local vegetarian meals over the course of the week that never left any of us hungry but plenty wanting more! He happily catered for the vegan and gluten free members of the trip too. Breakfast and dinner (like everything on the retreat) were group affairs and gave a real family vibe to the retreat which I loved. Ian's food set us all up for an action-packed day on the slopes and in the yoga studio giving us an abundance of energy which we needed to maximise our performance.
I awoke the next day raring to go and couldn't wait for yoga with Kelly Brooks after spending the day before travelling. Kelly is a super talented yoga teacher who teaches privately and at Soho House. Her 'bending to the beat' yoga classes are completely keyed into the wellbeing zeitgeist. and synchronize with the breath and movement. The result is a fab and funky experience which does indeed leave you on a high as Alex promised.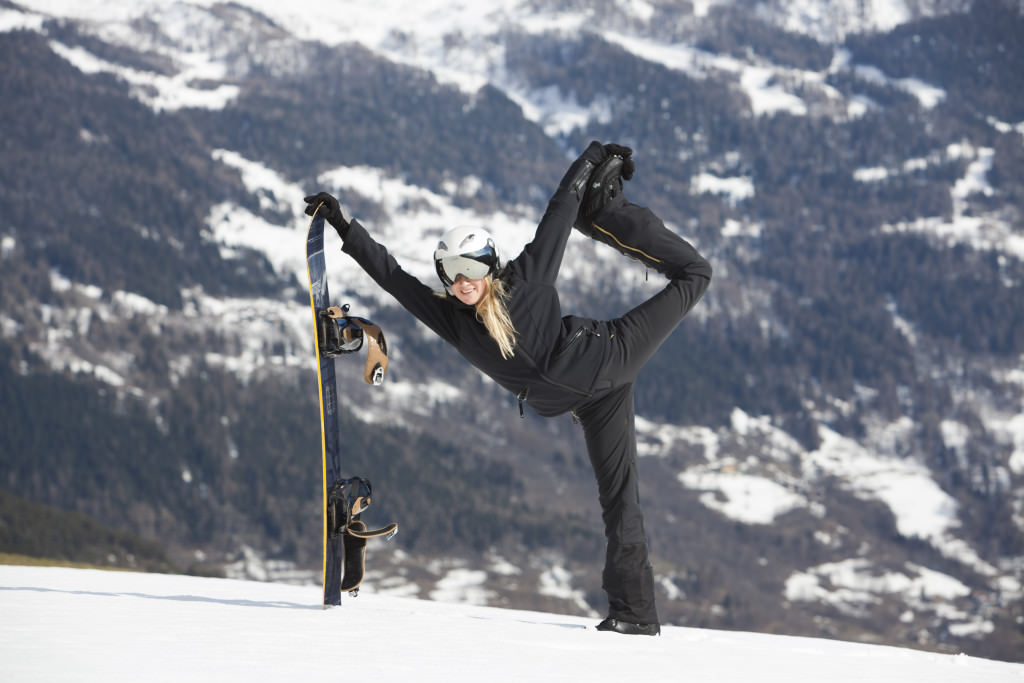 Kelly has a strong focus on alignment because of her background in Iyengar. This made for the ideal blend for Ski Yoga practice as it achieves the necessary balance between alignment, flexibility and strength. And contrary to any other time I've been skiing, this was the first time I didn't feel stiff – once!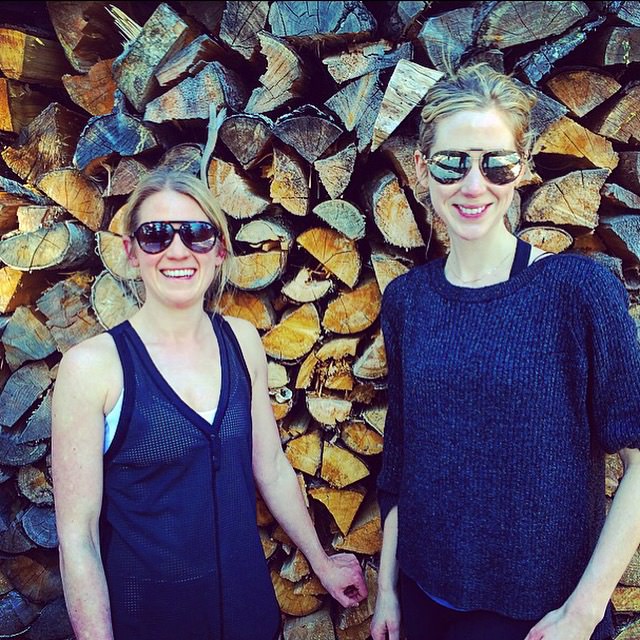 Morning yoga (75 minutes) focused on warming up the body in preparation for skiing/snowboarding  in order to improve strength and balance and to protect against injury. Evening sessions (60-90 minutes) were made up of deep stretches with a strong focus on breathing to reduce tension and soreness, and to release the lactic acid that builds up from a day on the slopes. Throughout the course of the week Kelly taught us the components of a beautiful sequence that were put together at the end of the week in a groovy, fun and flexible flow. And it wasn't too much either.
Before each yoga practise Kelly gave us each 'Powerful Thought Cards' which had uplifting and unbelievably sweet (and yes, perhaps a tad too kind sometimes!) messages on the front and back that made us all smile.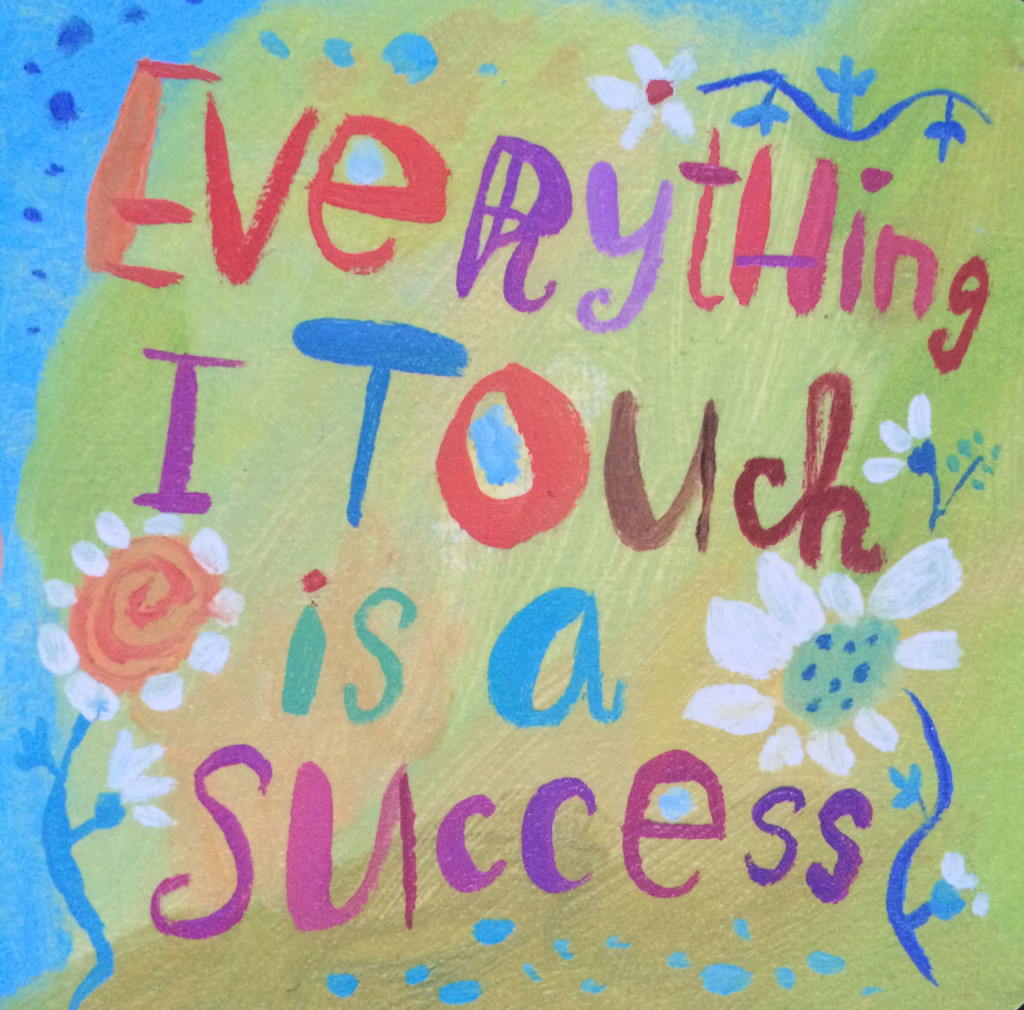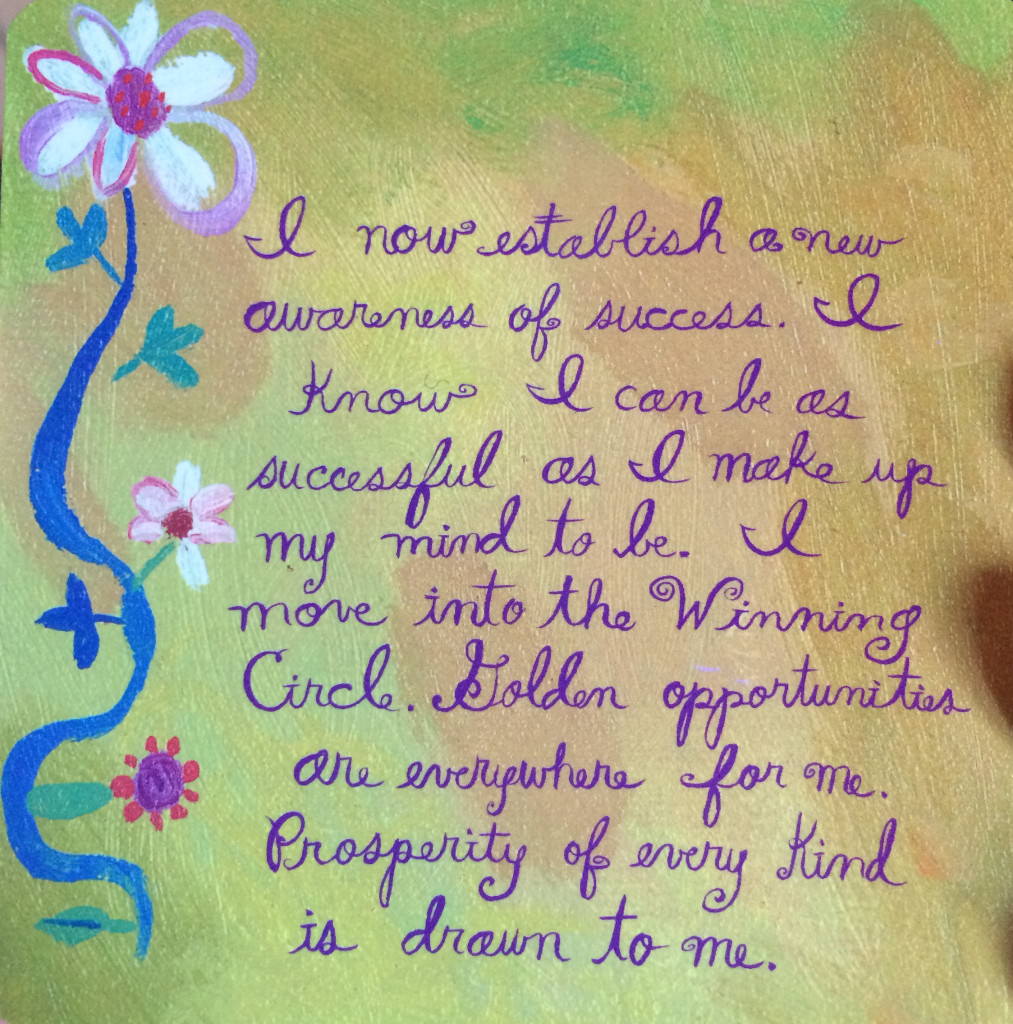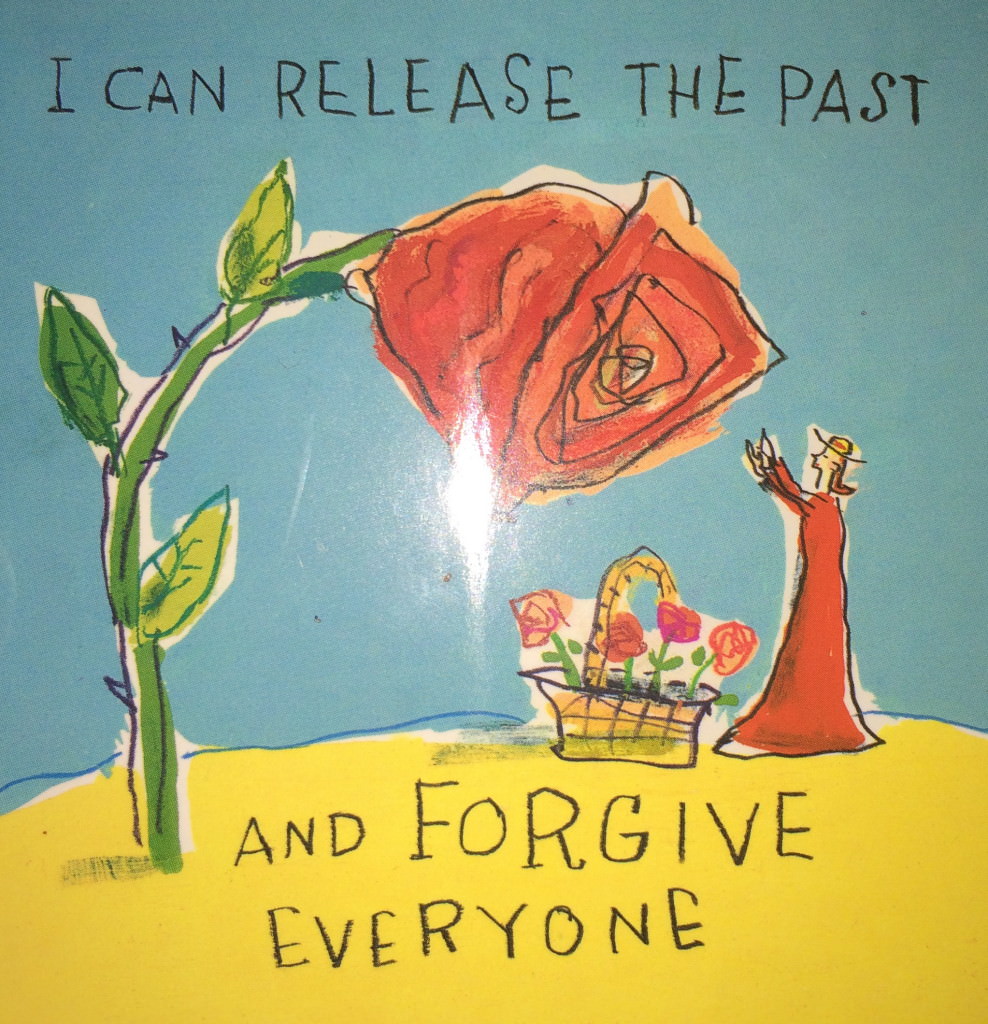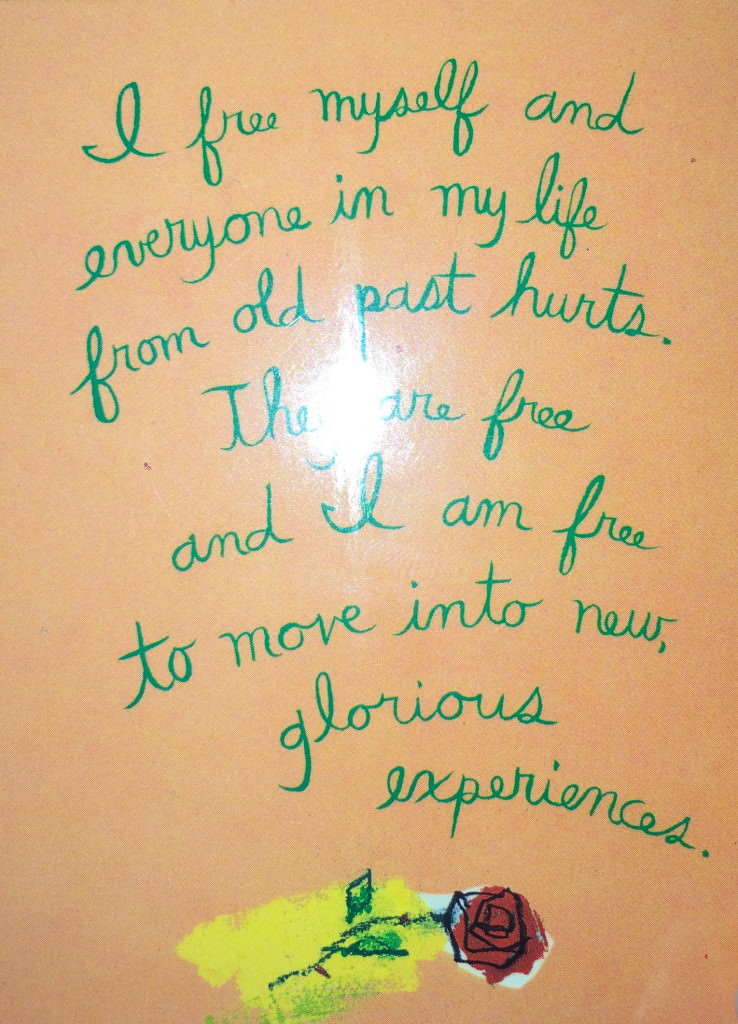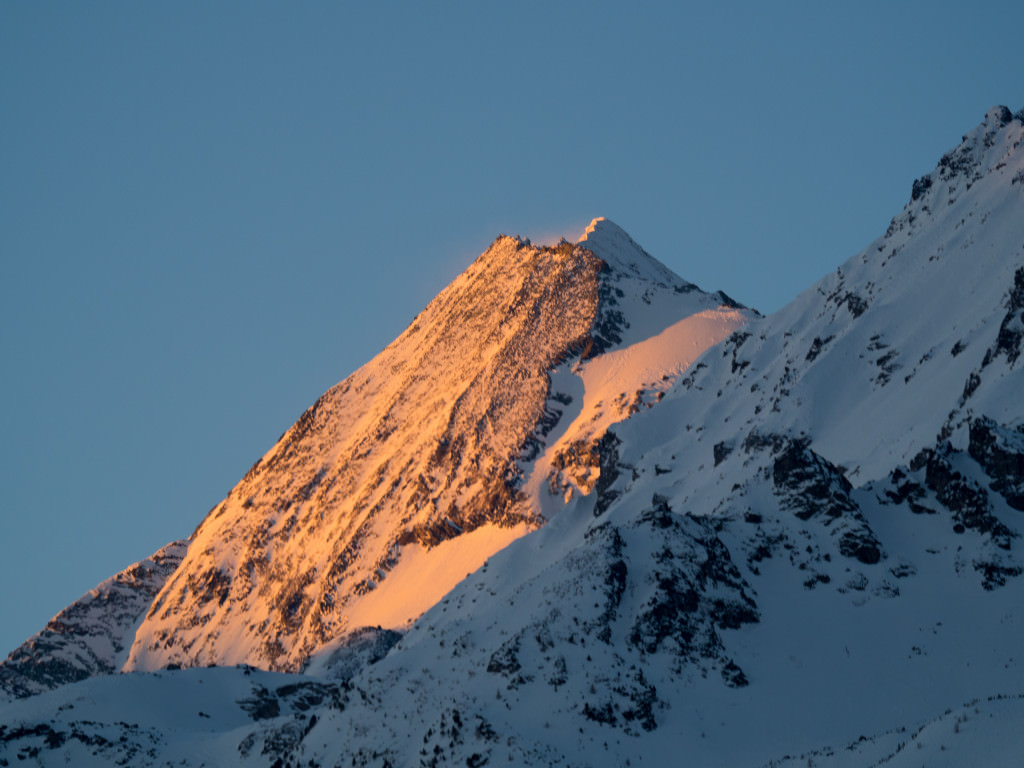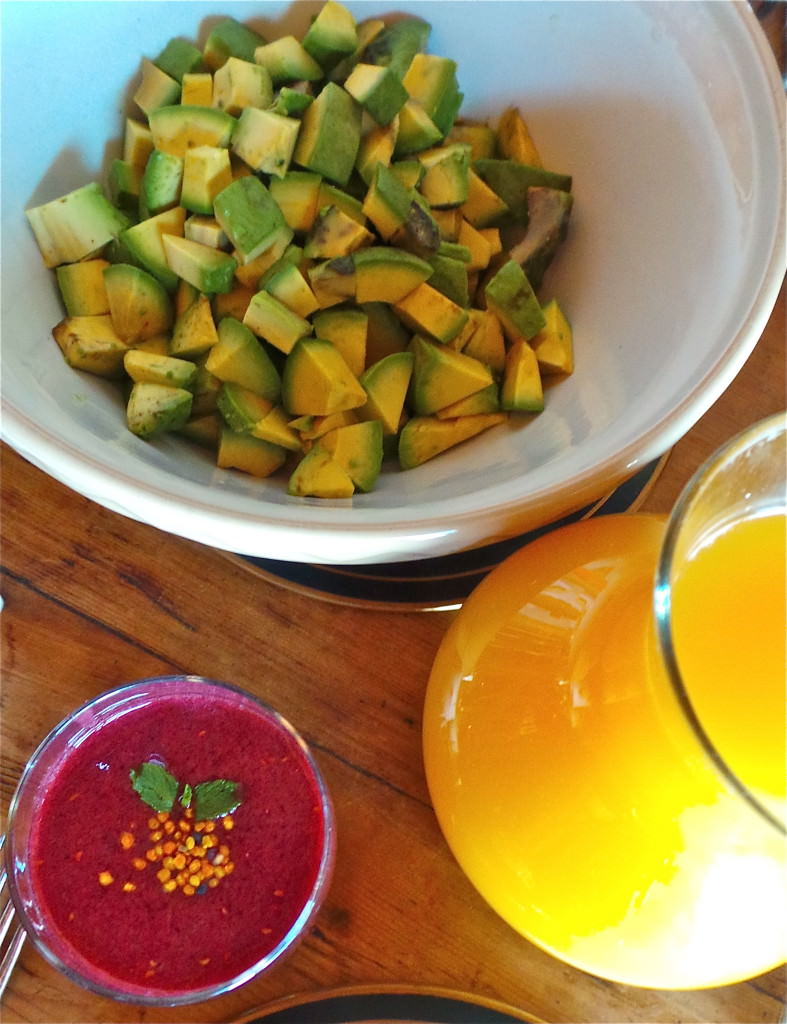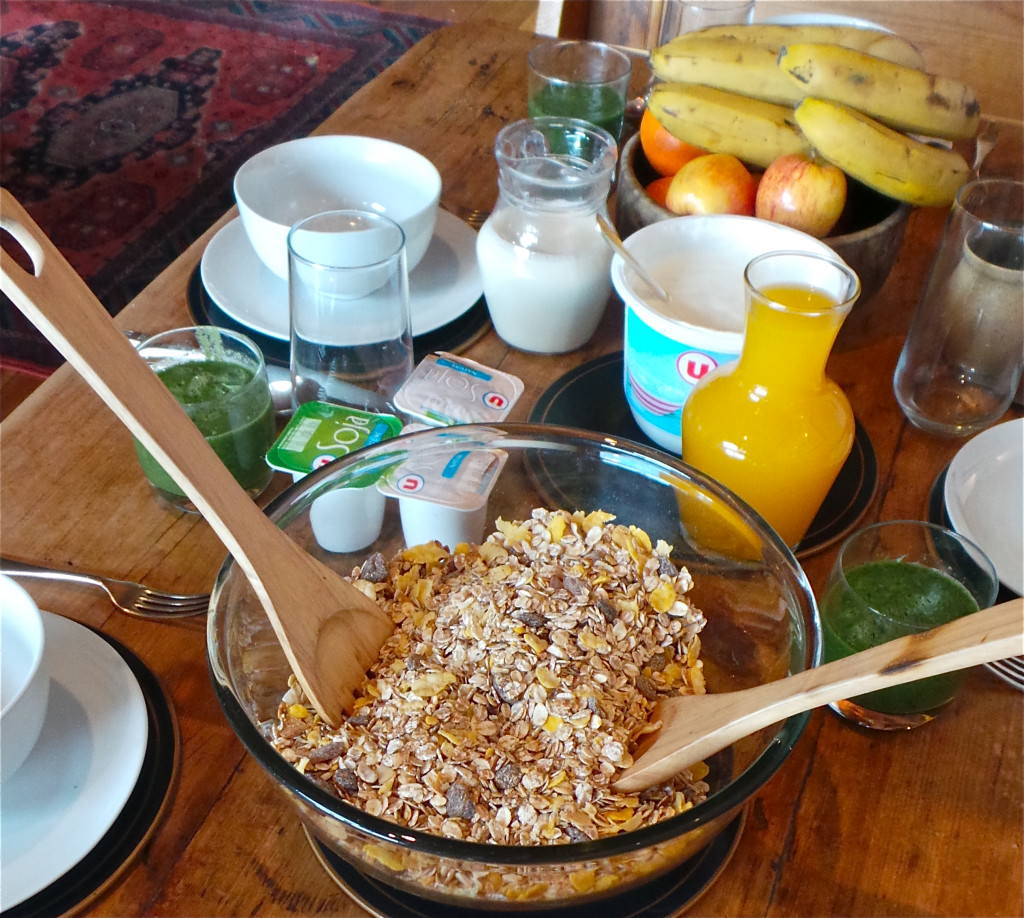 Post morning yoga and breakfast we hurried to hit the slopes, just a ten-minute private transfer away. The conditions were perfect. Fresh snow and sunny skies all but the last day.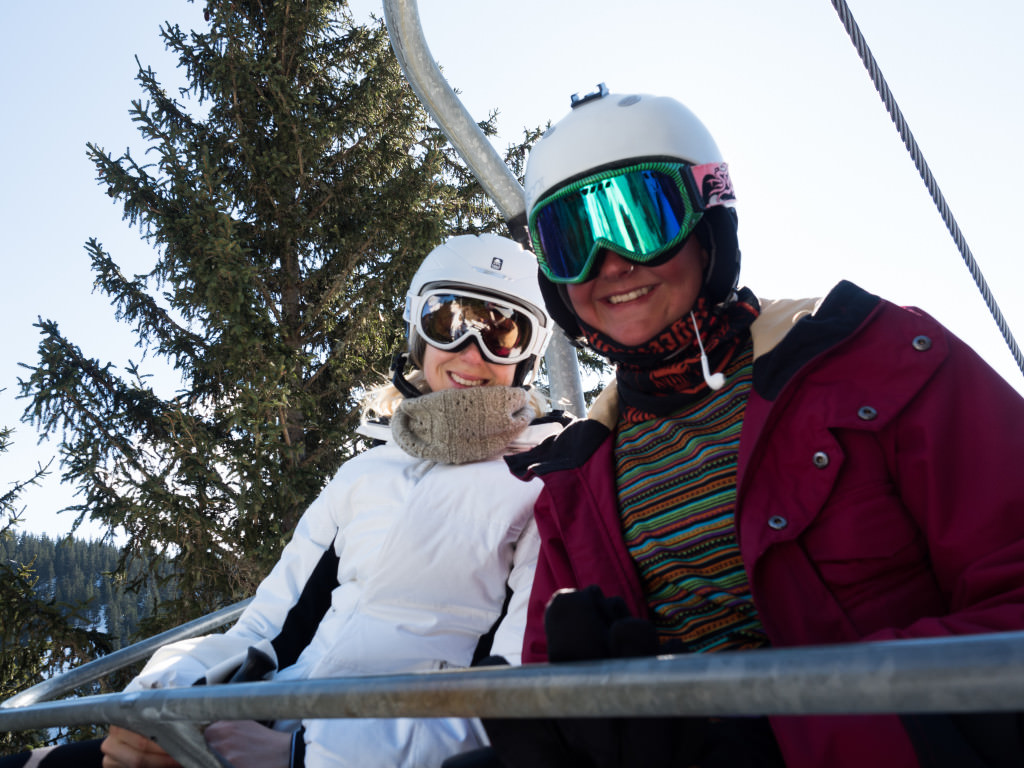 Skiing/snowboarding wasn't compulsory though, so those who didn't fancy it just met us for lunch and enjoyed walks in the surrounding forests back at the chalet.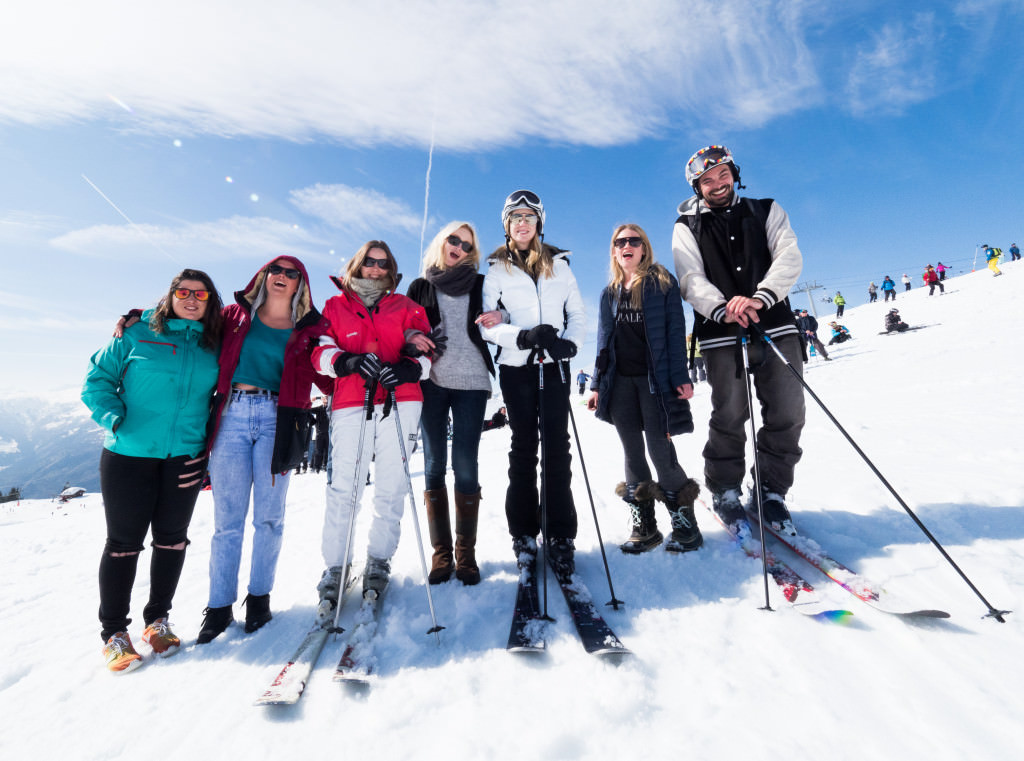 And although it was a "detox" retreat, the odd treat did pop into the equation once or twice as a mid-morning pick-me-up or perhaps a cheeky chip or two at lunch… These were totally embraced and made the retreat feel unrestricted.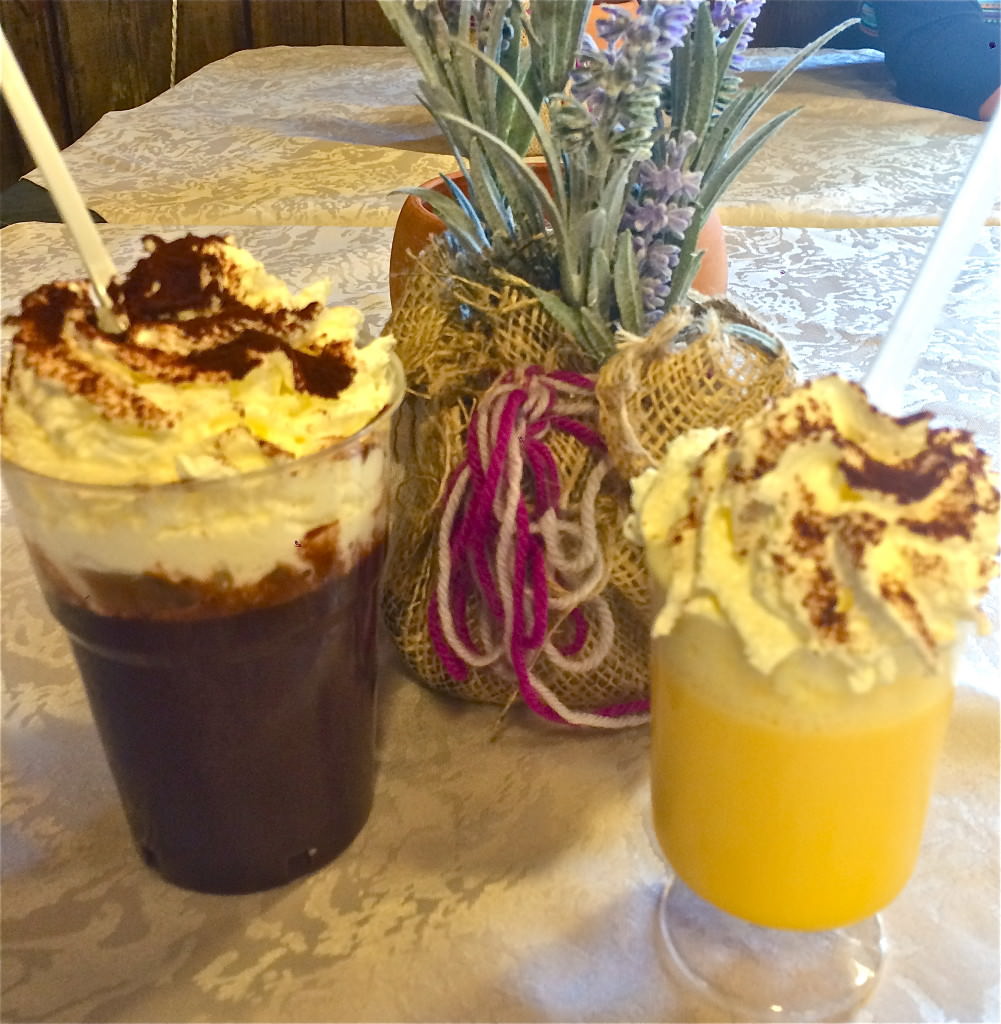 Kelly clearly made us all want to be model students so even when we were on the slopes we got some practise in…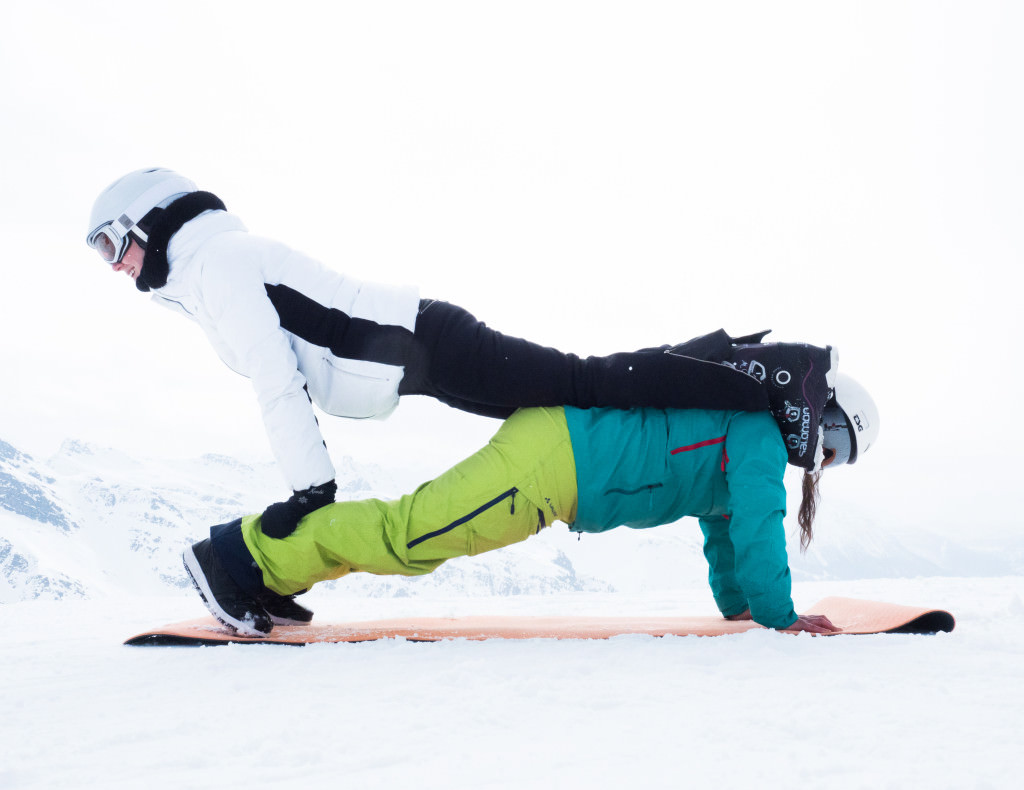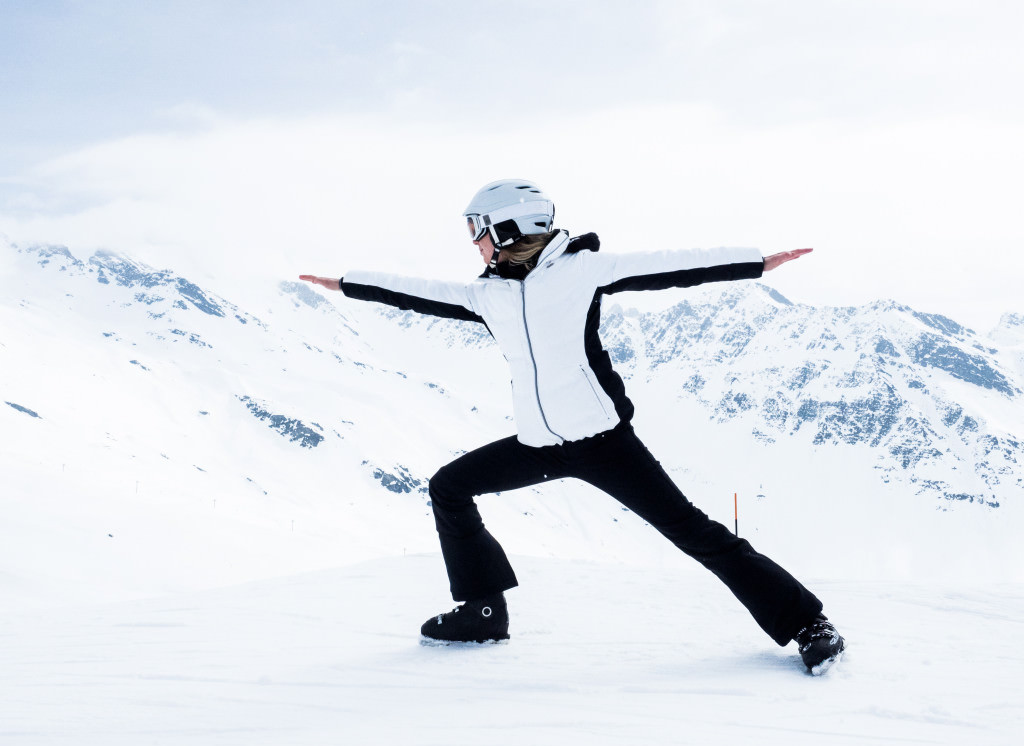 When it was time to return back to the chalet post skiing we were welcomed with a roaring fire and delicious gluten and sugar free tea. I am still dreaming of the coconut covered apricot energy balls! Alex always made sure our bedrooms were sparkling for our return too.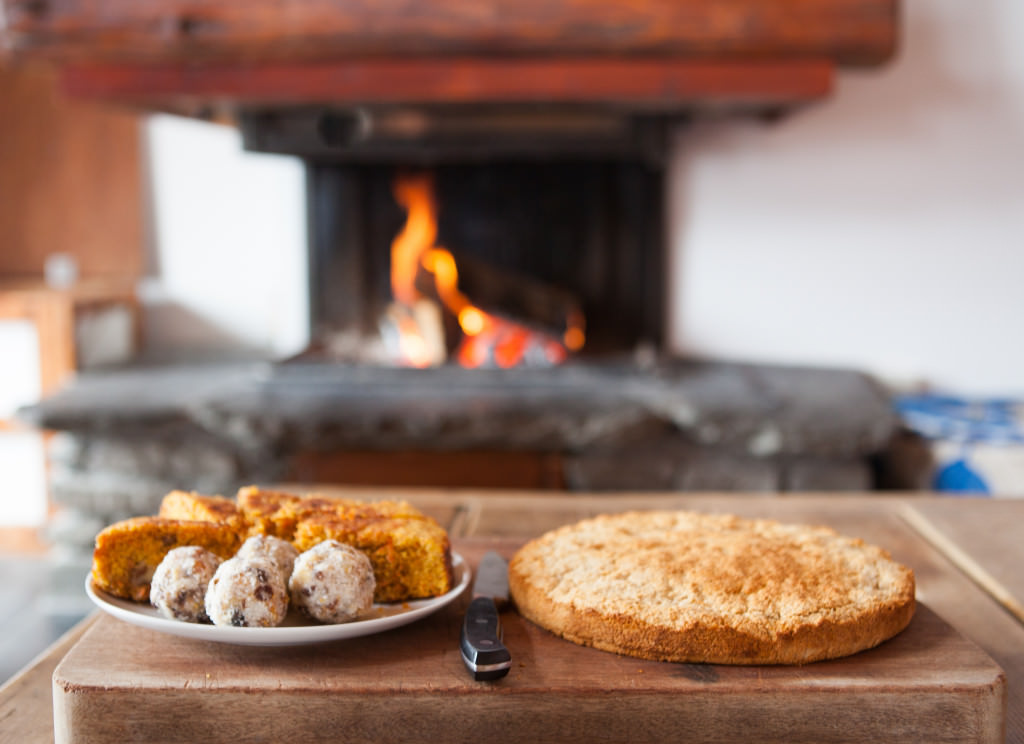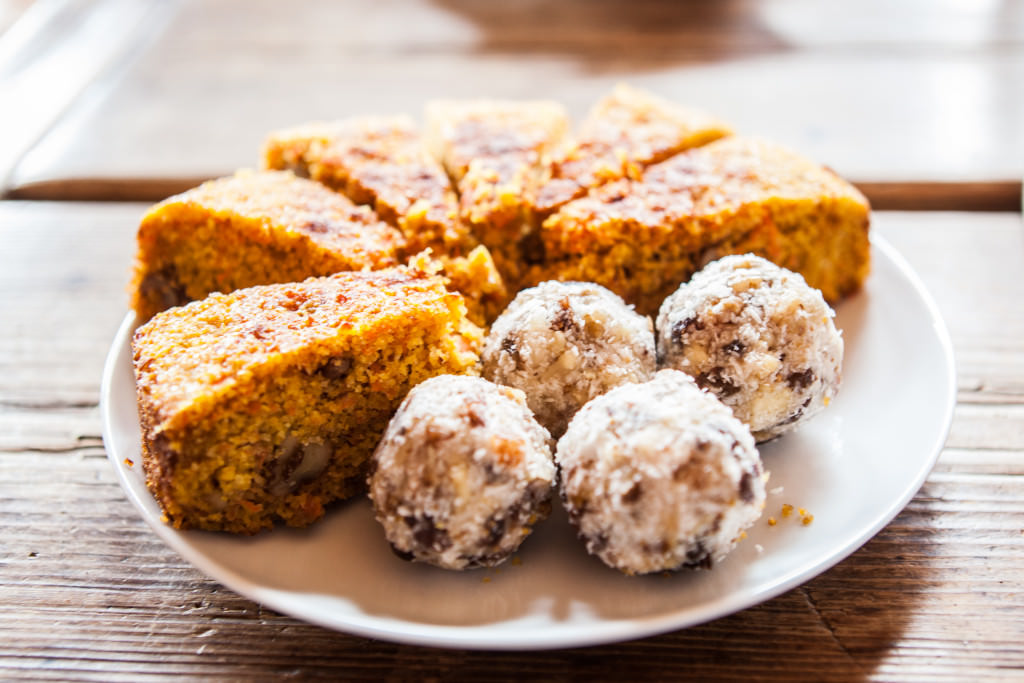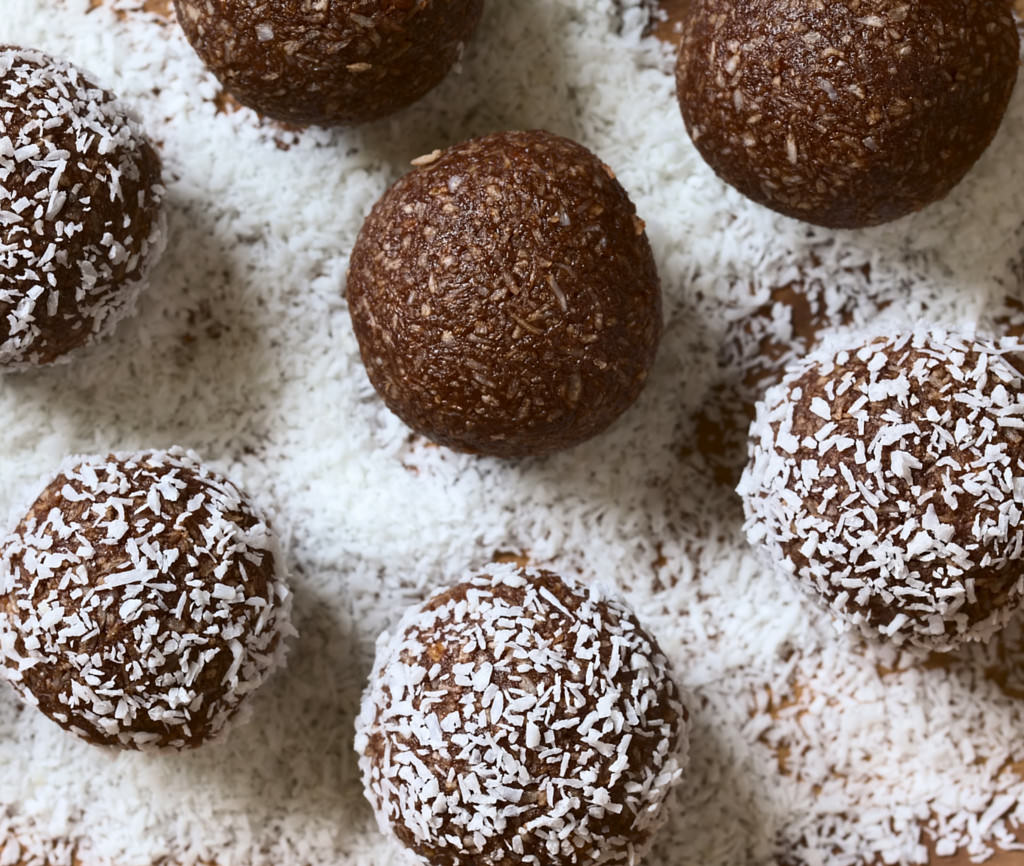 There's even a hot-tub for those who wanted to let their muscles unwind and relax. Kelly, Ian and fellow retreat goer Tookie make use of it below.
When we felt particularly energetic we ditched the hot-tub in favour of a hike. It was hard to resist this temptation with such breathtaking surrounding forest views.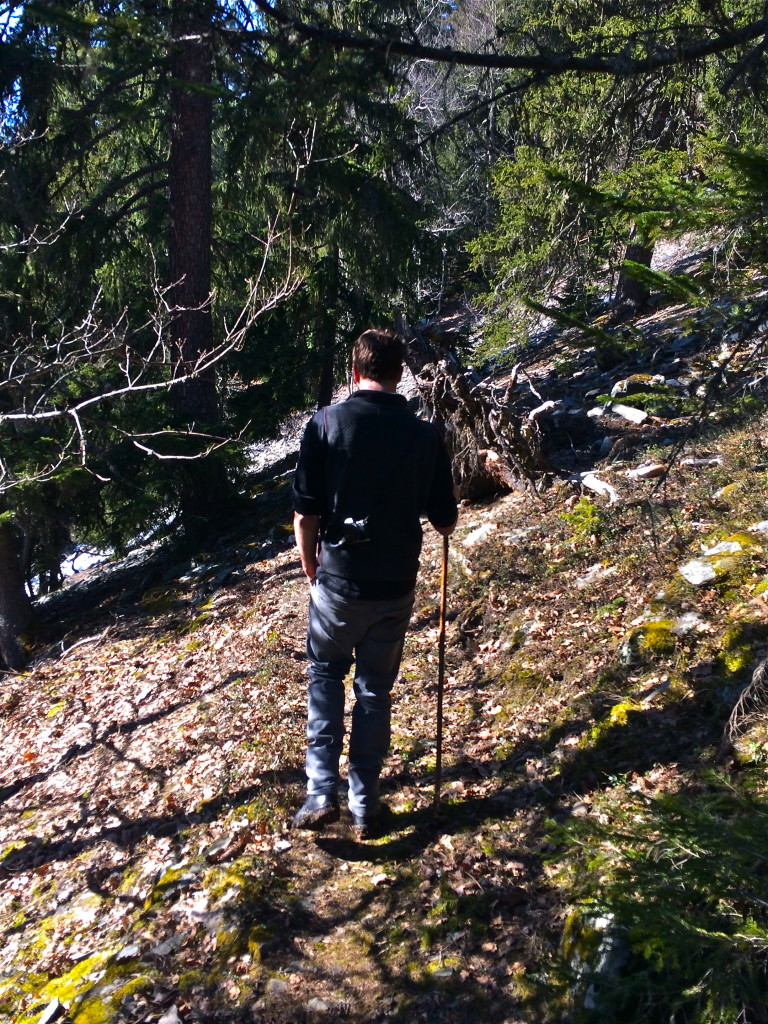 Before getting back to yoga with Kelly…
On the night of the full moon we celebrated by drinking hot cacao and set individual positive intentions for the year, which we wrote on paper before throwing them into the fire. This felt really significant to me and I definitely drew some helpful positive energy from it. Just like the founders of the legendary full moon parties of Goa, the Volkers believe that each full moon is something to celebrate. And why not?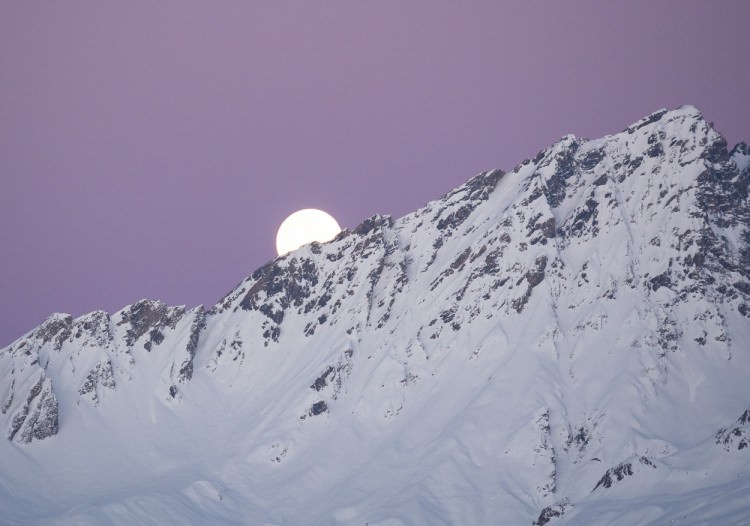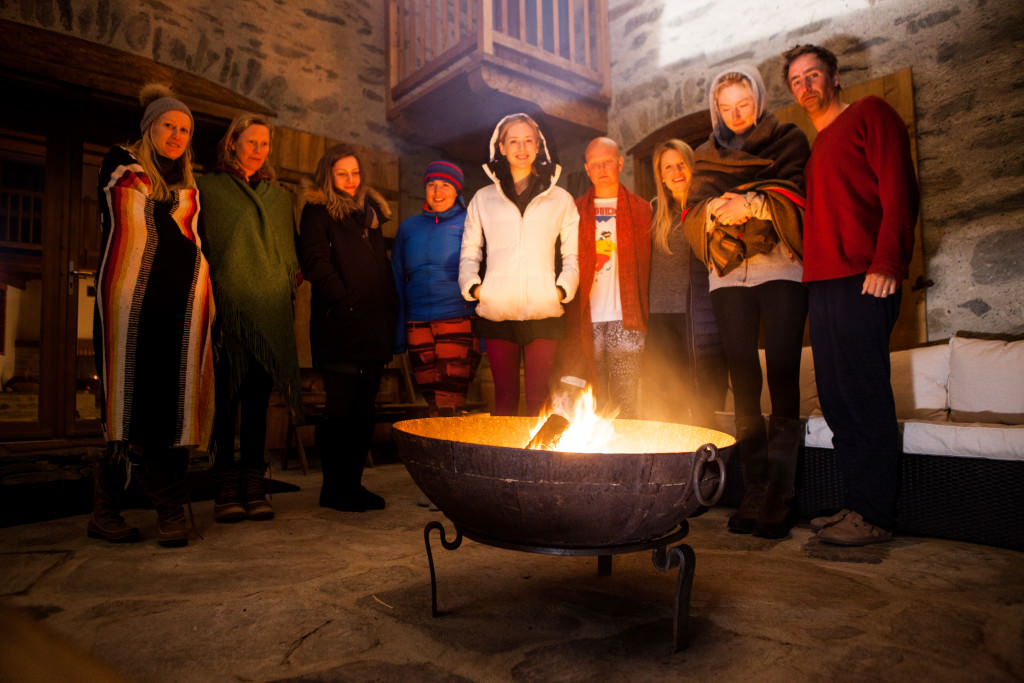 The retreat whizzed by in a whirlwind of delicious feasts, yoga, skiing, hikes, happiness and I can't deny – some difficult moments for me when it came to dealing with the personal matter. But what I draw enormous comfort from is that even when things seem bleak, my time at Chalet R showed me that it's possible to find contentment in even the hardest times. And I will cherish this. Even when I felt sad, being with the group, doing yoga, having a day on the slopes, laughing at supper – it always managed to lift my spirits.
And as far as birthdays go I got pretty lucky to spend a whole week at Chalet R. Alex and Philip went out of their way to make sure my monumental 3-0 was super special (I got a candle in my fruit salad at supper with the accompanying Happy Birthday song and a massage on the actual day as well as two yoga sessions and some very happy hours on the slopes. Spent skiing not drinking I hasten to clarify!) The retreat came at just the right time for me – as if by magic – and it really helped me deal with a difficult time in my life and I can't thank Alex and Philip enough. They seem like great friends to me now and I hope I'll have the chance to join them at Chalet Rosière in the summer. For more info on the summer retreat click on chaletrosiere.fr
And as for dancing in the rain – a heartfelt thank you Alex and Philip for helping me dance through the storm.
Images by myself and Philip Volkers.