I am a certified Co-Active Mindset and Performance Coach deeply committed to enabling my clients to lead authentic, purposeful, courageous lives. I am also fully trained in Shirzad Chamine's Positive Intelligence Coaching which enables my clients to understand their self-sabotaging behaviours on a deep psychological level.
I facilitate breakthroughs for my clients by showing them how and why their self-sabotaging behaviours and limiting narratives have been holding them back. Our narrative is shaped by the meaning we give to events, situations and circumstances which is prone to be more negative than positive – thanks to our evolutionary negative bias – which is our tendency as humans to think the worst.
Our narrative is created in our formative years with the goal of keeping us safe – however – in adulthood it is often the source of unnecessary suffering and can lead to us "playing small" in a state of defence and little self-assurance. With awareness and understanding of our narrative and self-sabotaging behaviours new goal-orientated behaviours and actions are created with a clear, mindful and empowered path forwards to enable a life of abundance, self-actualisation and deep fulfilment.
My clients often come to me suffering from one or more of the following:
Lack of clarity
Low confidence and self-worth
Feeling stuck
Fearful
Lonely
Disempowered
Apathetic
Anxious
Unaware of purpose
Disconnected from their power
Unfulfilled in one or more areas of their lives (job, relationship, living situation etc.)
My clients leave me feeling:
Inspired
Aware
Confident
Courageous
Clear-minded
Full of purpose
Passionate
Powerful
Energised
Connected
Loving
Abundant
Fulfilled
My Coaching Method
My method brings together coaching techniques, positive psychology and guided visualisations to identify the mindset and behaviours that have been proving problematic.
My process starts with healing the wounded self and identifying what situations and circumstances have led to the   responses and patterns of behaviour that have been leaving my clients feeling stuck and unfulfilled. Once the past has been healed and understood I help my clients shift their mindset to look and appreciate the lessons of their past and how they can help propel them forwards. Self-sabotaging behaviour can now be mindfully replaced with goal-aligned actions and attitudes which leads to goal-progression and vastly improved all-round wellbeing.
As the Coaching journey continues and clients step further into their own authentic power we explore other areas of life that can be improved and enhanced and set new goals whilst continuing to build confidence and fulfilment.
Life Coaching: The process
I work with clients privately on a one-to-one and group basis. Each session is 60 mins with the exception of the second session in the initial foundational programme (8 sessions) which is two hours. Sessions are now conducted over zoom only whilst Covid restrictions are in place.
Before you commit to your coaching journey with me I'm happy to provide a free 20-minute phone consultation. This will show you just how valuable the coaching is and give you an idea of what to expect during our time together if you choose to proceed.  There is zero obligation.
Corporate Coaching
By transforming and optimising the way people think, feel and behave vast improvements in performance at the workplace are made. The company achieves better results and teams are happier, more communicative and productive.
Current Corporate Clients include Bamford, Home House Member's Club, Victoria App and Locals.
Workshops & Retreats
I give a variety of talks on how to get your power back, how to overcome your self-sabotaging behaviour, mindfulness, wellness, work life balance, dealing with social media, stress and self-confidence. If you'd like me to speak at your event or coach at a retreat please get in touch.
To book a consultation or further information please email me: [email protected]
Certified by: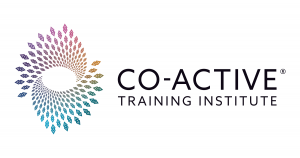 If you're interested to purchase my fitness ebook detailing the plan I followed for The Mail on Sunday it is available on iTunes and Amazon Kindle as Poppy's Secret.