Short Version
I am a certified Co-Active Life Coach deeply committed to providing as many people as possible with the tools needed to reach their true potential, purpose and ultimate fulfilment in life. What led me here is my own rocky road to finding fulfilment and one which has been full of failure, a fair share of heartbreak, and one which makes me infinitely grateful for being able to do what I do now and love it so much.
Before becoming a coach I'd become accustomed to living a life that was "fine". Not to say that "fine" hadn't once been exciting and full of possibility but as time and experience went by "fine" turned into unfulfilled and then unfulfilled turned into a significant lack of living a life I loved where I knew my purpose, felt truly seen and like I was making a positive difference in the world at the level I wanted to. I spent too long here and after a heartbreaking break up I felt lost. The future I thought I was heading for had suddenly taken a dramatic turn and I was left with a multitude of unknowns. I didn't know then what I know now. I didn't know that I had the ability to live a life where I could do what I loved. I didn't know that I was cheating myself of the life I have now by not taking action to get here.
Several years after the dramatic turn my curiosity lead me to life coach certification. I wanted to understand and write more on the subject of self improvement, self actualisation and how to live optimally. I wanted to experience it for myself and share it with others. I didn't realise that whilst on the course I'd discover that coaching was my calling. I'd come from a place of lack and found abundance. I took what I learnt and started to create higher levels of fulfilment in all areas of my life and having experienced this for myself I am longing for everyone to know that they can do the same. If I can do it then you as sure as hell can!
Ultimate fulfilment is waiting for you the question is; are you ready for it?
Longer Version
Brené Brown aka the modern day Godmother of connection and research professor at the University of Houston defines real, true, nourishing connection as: "The energy that exists between people when they feel seen, heard, and valued; when they can give and receive without judgement; and when they derive sustenance and strength from the relationship."
Connection is what we humans crave. It's crucial to our survival and what's more, happiness. Without connection (to ourselves and others) there can be no love and without love then our ability to thrive and survive is severely threatened. Paradoxically, we've never been more and less connected.  We're increasingly becoming a virtual society. On the one hand this has enormous benefits. It allows us to interact, engage and exchange knowledge and information with each other on a global level at a touch of a button. We can learn more, understand more, create more, do more, see more. But what's the cost?
On the other hand this rise in virtual connectivity has led to a deep loss of real human connection and the place where we give ourselves and those around us permission to be authentic and fully seen. In Brené Brown's book, this creates a breeding ground for judgement, superficial relationships and feelings of not being valued and seen as well as an absence of strengthening, fulfilling relationships to reign supreme.
Laurie Santos, professor of psychology and cognitive science at Yale University teaches "Real social connection is about talking to like people live in the flesh or at least people in real time. It's not about being around lots of people. It's deeply connecting with other folks." And research suggests it's the deep, meaningful conversations where people get vulnerable that really increase a person's well being. Yet, unfortunately, this kind of meaningful engagement with each other is becoming more and more rare. We're saturated with society's message of what we "should be" so we sacrifice who we truly are and in the process we forget what we want from life, what matters most to us and wonder why we wind up depressed and unfulfilled.
I was no exception.
For years I'd written about fitness and wellness and my "success" lead me to having double page spreads in The Mail on Sunday, You magazine, Psychologies, Tatler Spa Guide, Billionaire and more. I've always been committed to striving to live life to the full and maintaining optimum health is of course a huge part of this.
But something was missing.
I interacted mostly with my lap-top and I-phone. When I went to review classes, products, hotels and retreats it was mostly alone and the reviews I penned were from my perspective. Now, whilst there's a lot to love and be very grateful for about by career thus far my extrovert personality (for Myers Briggs fans I'm an ENTJ) knew something big was missing. I didn't want it to be all about me, my life, my perspective. I wanted to actively help myself and others lead more enriched lives via fostering deep connections with permission to be truly authentic, expressive and lead the best life possible. It was time to live the life that gave me purpose and meaning. A life I would love and not tolerate for being "fine."
I've always cared deeply about people and encouraged others to live life to the full. Before I could help others do this I needed to first do it for myself. I followed my curiosity and became a Co-Active life coach which I now do alongside my fitness and wellness blogging. I actively work with all kinds of brilliant minds, hearts and souls in whatever areas a client wishes to improve and/or become unstuck.
Ultimate fulfilment is waiting for you the question is; are you ready for it?
Life Coaching: The process
I work with clients privately on a one-to-one basis. Each session is 60 mins and can be done in person in central London or over the phone. Since each client is unique I can design bespoke packages to meet individual needs with the minimum number of sessions being six.
Before you commit to sessions with me I offer a free 30-minute consultation. This will show you just how valuable the coaching is and give you an idea of what to expect during our time together if you choose to proceed. However if for whatever reason you decide after this free consultation that you don't wish to continue coaching there is absolutely zero obligation to.
Corporate Coaching
By transforming and optimising the way people think, feel and behave vast improvements in performance at the workplace are also made. The company achieves better results and teams are happier and more productive.
Workshops & Retreats
I give a variety of talks on wellness, how to manage the mind, work life balance, dealing with social media and self-confidence. If you'd like me to speak at your event or coach at a retreat please get in touch.
To book a consultation or further information please email me: [email protected]
Certified by: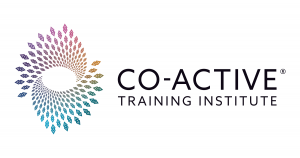 If you're interested to purchase my Victoria's Secret fitness ebook detailing the plan I followed for The Mail on Sunday article it is available on iTunes and Amazon Kindle.