I am a certified Co-Active Life Coach and Positive Intelligence Coach. The Positive Intelligence method is a scientific model that reveals the core factors of performance and wellbeing (based on the latest research in neuroscience, cognitive behavioural science, positive psychology and performance science) to dramatically simplify personal and professional development. In short, this method identifies the main human self-sabotaging behaviours and their roots with science-based strategies to overcome them.
I facilitate breakthroughs for my clients via a blend of scientific coaching techniques and spiritual practices. The coaching process is about coming back home to our truest, highest self by recognising where our limiting beliefs have been fuelling self-sabotaging behaviours and who we really are underneath the largely unconscious and false masks we wear as a result of conditioning and the kind of love we received from our primary caregivers. My process starts with healing the wounded self and identifying what situations and circumstances have led to the self sabotaging behaviours which leave you  feeling stuck and unfulfilled. Throughout the coaching process I hold you accountable to implementing progressive, goal aligned change and challenging you to keep excavating your fullest potential every day.
My corporate and one-to-one clients often come to me suffering from one or more of the following:
Unfulfilled in one or more areas of their lives (job, relationship, living situation etc.)
Lack of clarity
Low confidence and self-worth
Lack of effective communication to drive necessary change (professional and personal lives)
Feeling stuck
Lonely/isolated
Disempowered
Apathetic
Anxiety
Demotivated
Uninspired
Lacking purpose
Lacking passions
Disconnected from their power
My clients leave me feeling:
Self Aware
Purposeful
Connected (to themselves and others)
Confident
Courageous
Clear-headed
Focused
Inspired
Passionate
Powerful
Energised
Loving
Abundant
Fulfilled
Life Coaching: The process
I work with clients privately on a one-to-one and group basis. Each session is 60 mins with the exception of the second session in the initial foundational programme (8 sessions) which is two hours. Sessions are in person or via zoom.
Before you commit to your coaching journey with me I'm happy to provide a free 20-minute phone consultation to answer any questions and give you further insights into the process with zero obligation to sign-up.
Corporate Coaching
By transforming and optimising the way people think, feel and behave vast improvements in performance at the workplace are made. The company achieves better results and teams are happier, more communicative and productive.
Current Corporate Clients include Bamford, Home House Member's Club, Victoria App and Locals.
Workshops & Retreats
I give a variety of talks on how to get your power back, how to overcome your self-sabotaging behaviour, mindfulness, wellness, work life balance, dealing with social media, stress and self-confidence. If you'd like me to speak at your event or coach at a retreat please get in touch.
To book a consultation or further information please email me: [email protected]
Certified by: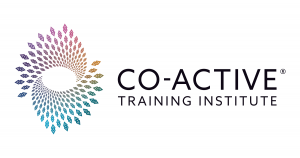 If you're interested to purchase my fitness ebook detailing the plan I followed for The Mail on Sunday it is available on iTunes and Amazon Kindle as Poppy's Secret.