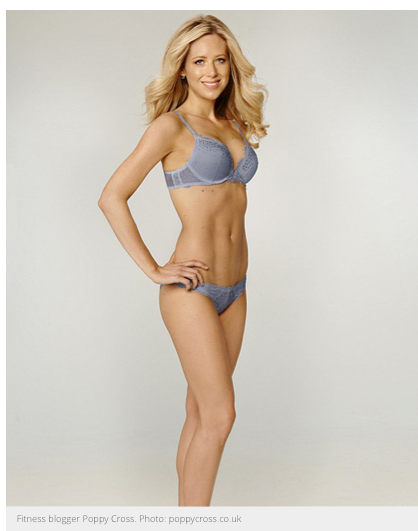 Poppy is a journalist, blogger, content creator, consultant and fully qualified PT available to help you achieve your best self!
Poppy's passion for health and fitness was spawned from a tender age when she was held upright on a pony long before she could even walk. For a full forty minutes she sat in pure delight marvelling at the majestic creature that allowed her to sit on its back. Her delight and connection to horses continued to escalate and as the years rolled on, Poppy started to compete in eventing. Fast-forward to 17 years old and Poppy was positioned to be in the Great British Junior team. Coached by GB trainers who spiritedly spurred her on – making the decision to see what life without horses and the stress of competing was incredibly tough.
But life still continued to be very active thanks to her parents who would take Poppy and her sisters surfing, hiking, biking and skiing often. It was when Poppy moved to London she realised that she had to choose a career that allowed her the chance to be active. She specialised in health and fitness journalism and has written for a number of leading publications including The Mail on Sunday, The Evening Standard, Tatler and Psychologies.
Poppy has completed the level 3 and level 2 Personal Training qualification from YMCA via Train Fitness. Her expertise in health and fitness has also lead to her being recruited to consult for a premium lifestyle and wellness private members club and enable it to offer the leading services, products and facilities to its members.
Poppy's work allows her access to the best doctors, dieticians, personal trainers, fitness establishments, member's clubs, fitness destinations, detox spa's and beauty practitioners across the globe. Poppy is concerned with facts and not fads so just because something may be "trending" doesn't necessarily mean Poppy will support it.
Poppy is vegan 80% of the time and the other 20% she eats wild fish and free range eggs and will eat puddings that contain dairy. This decision to be vegan 80% of the time was made due to a number of reasons which include her love for animals, the environment, sustainability, ethics and health. Poppy recommends watching the documentary "What The Health" to learn more about how being vegan can help you to support the aforementioned.
Poppy's wish? For every human to achieve their full potential. Start with the correct mindset and the rest will follow.
Poppy's Secret is Poppy's 12-week fitness ebook detailing the plan she followed for her Victoria's Secret article as seen in The Mail on Sunday and it is available on iTunes and Amazon Kindle!
Poppy is available for sponsored content, commissions, personal/corporate consultations and PT sessions. Please get in touch – [email protected]